This season, Petr Mrazek has taken over the starting goaltender job for the Detroit Red Wings and has shown flashes of Vezina-worthy brilliance in the process. In doing so, he's forced 2014-15 All-Star Jimmy Howard to the bench. What's more amazing is that Mrazek is doing this at the age of 24.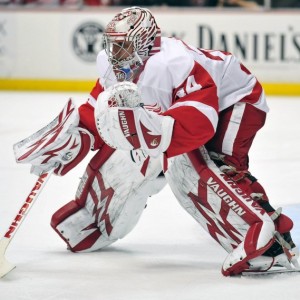 Red Wings fans have rejoiced Mrazek's arrival and have witnessed spectacular saves reminiscent of the Czech goaltender's childhood idol, Dominik Hasek. But with waves of success often comes troughs of "learning periods": Mrazek's re-entry into the atmosphere and descent back down to Earth. This is not to say that Mrazek is not a fantastic goaltender—he is, and will achieve much in Detroit—he has just hit a rough patch in his first full season in the NHL.
Since the Red Wings' 6-5 win over Boston on Mrazek's 24th birthday, the young goalie has struggle considerably. He had racked up a 3.87 GAA and a .869 SV% in his following seven games—far worse than his season averages.
So what's the deal? First, you have to start with the goals he's allowed, then evaluate the poor habits he's picked up, and finally, establish how to break those habits and come back stronger.
Good Goals vs. Bad Goals
Actually, goals allowed can be broken down more scientifically into three categories: good goals, goals Mrazek could have had, and goals he definitely should have had. Elliotte Friedman noted that Washington Capitals' (and former Nashville and Buffalo) goalie coach Mitch Korn uses this breakdown with likely Vezina Trophy-winner Braden Holtby in DC.
Goalie coach Mitch Korn went a little further, explaining he puts them into three categories: 'Good goals…Could have had…And should have had. During his Vezina-calibre years, Pekka Rinne (who Korn coached in Nashville) was between 65-70 per cent of good goals allowed. That's where Holtby is now.'
Including the Boston game, Mrazek has allowed six good goals, nine "could have had" goals, and eight "should have had" goals. The 26% "good goals" is a far cry from Holtby's numbers in DC. During Mrazek's hot month of January, the percentage of good goals allowed certainly rivaled that of Korn's latest protégé.
So what's the issue? Why is the Red Wings' new number one netminder allowing soft goals at a higher rate than usual?
Mrazek's Positioning Problems
Looking at the eight "should have had" goals Mrazek has allowed lately, most of them come from his positioning and not being square to the shooter. Boone Jenner's lone tally for the Blue Jackets against Mrazek came short side on a bad angle. Detroit's goalie was a little too deep in his net, despite the poor angle, and allowed quite a bit of room over his near shoulder. Phil Kessel scored a similar goal from the opposite side when Mrazek overcommitted to the short side.
Even on shots from the point, Mrazek has not played his angles particularly well. Brent Seabrook and Dennis Seidenberg's blasts from the point beat him short side and Nathan MacKinnon rifled a wrister far side. He cut off the angle aggressively on Seidenberg and Seabrook's shots, leaving the near side a little more open than if he was indeed square. On MacKinnon's snipe, Mrazek was too deep in his net.
His lack of crease awareness is a sign of low confidence. Given the amount of goals that have gotten by him, Mrazek has the right to feel that way. However, a little game tape analysis and some manufactured confidence can get the Red Wings' netminder right again.
Trouble with Traffic
As another sign of low confidence, Mrazek is also having issues seeing through and around traffic in front of the net. Some of those goals could not have been prevented, but others could have if Mrazek tracked the puck a little better. However, if the defense is not clearing the way, then Mrazek certainly can't be at fault for that.
Going back to the tandem in DC, there is a drill that Mrazek and Red Wings' goalie coach Jim Bedard can borrow from Holtby and Korn that could resolve the traffic and puck tracking issue.
Well this is new… #GoalieDrills pic.twitter.com/8sTYyDcsxU

— Washington Capitals (@washcaps) February 17, 2016
Mrazek would benefit from this drill, especially if there was a forward and defenseman positioned in front of the net to battle for the rebound and create an additional screen. He just needs to practice seeing through and around screens to remedy this positional ailment.
Slow Crease Movement
In addition to Mrazek's problem staying square on some shot attempts, he also has been caught flat-footed when the shooter delays. This was certainly the case with Tyson Barrie's goal in the outdoor game when Mrazek went into a half butterfly to take away the net down low. Barrie identified that Mrazek couldn't push to his left, went to that side, and shot the puck into a mostly empty net. If the Red Wings' goalie stayed upright and managed his gap control, he could have followed Barrie back to the net and possibly prevented a goal.
In essence goalies often need to play open shooters (with the puck) as a breakaway, especially if the defensemen's default instruction is to take away the pass across. If not, a forward can walk in on a flat-footed goalie and easily deke around him. In defense, goalies can come out more and slowly skate backwards to the net at a pace that keeps them even with the forward.
To fix this is easy. Mrazek just needs to make a mental note to move his feet a little more, rather than aggressively come out a stay there. It's as simple as practicing it a few times with Coach Bedard and remember the positioning in the game.
Final Word
The Detroit Red Wings have a fantastic, young goaltender in Petr Mrazek. He has been sensational this season. Mrazek's inclusion on the Czech World Cup of Hockey team is evidence of that. Grabbing the number one job in Detroit over Jimmy Howard also speaks to his strong play.
However, within the long, 82-game season, goalies often go through ups and downs. What sets Mrazek apart is that he always bounces back. Now that he has played a few more games in the NHL, teams have more game tape to review and identify weaknesses. It is up to Mrazek and the coaching staff to counteract and turn the goaltender's weaknesses into strengths.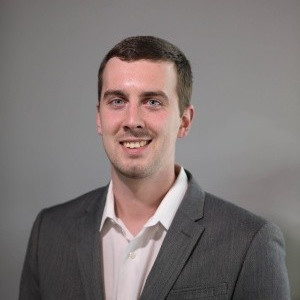 Tony Wolak is based in the Washington D.C. area and covers the Detroit Red Wings for THW. As a former junior and college hockey player, Tony has a unique perspective on Red Wings topics.