Yesterday afternoon, Mark Recchi was hired by the New Jersey Devils to serve as an assistant coach on Lindy Ruff's staff. Recchi, who played 22 seasons in the NHL, had been an assistant coach for the Pittsburgh Penguins since 2017. In that time, he oversaw the team's power play, as well as their forwards. 
It's safe to assume Recchi will have a similar role with the Devils. Their power play has struggled since their playoff run in 2017-18 and was among the bottom 10 in the league last season. The hope is Recchi will help turn it around and make it one of the top units in the league, and there's evidence to suggest that's the case. Let's take a look at what may change with the Devils' man advantage. 
Penguins' Power Play Under Recchi
There's no doubt Recchi had a lot of talent to work with on the Penguins' power play. They've had weapons such as Phil Kessel and Jake Guentzel over the last three seasons, as well as mainstays Sidney Crosby and Evgeni Malkin. Recchi also had defensemen who could quarterback the power play in Kris Letang and Justin Schultz. 
The result is the Penguins finishing with the first, fifth, and 19th-ranked power plays in each of the last three seasons. They had a slew of injuries that affected their man advantage this season, including Crosby, who missed significant time with a core muscle injury. So that's part of the reason why it wasn't as successful as it was in the previous two campaigns.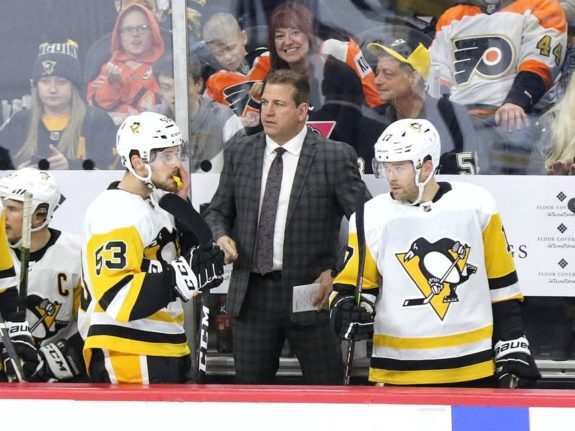 The Penguins' results on the power play speak for itself. There's a reason they were so successful when up a man, but it isn't just because of the personnel they had. Here's where their shot attempts per 60 minutes (CF/60), scoring chances per 60 minutes (SCF/60), high-danger chances per 60 minutes (HDCF/60), and expected goals per 60 minutes (xGF/60) ranked under Recchi:
CF/60: 94.15 (23rd)
SCF/60: 54.47 (6th)
HDCF/60: 23.93 (6th)
xGF/60: 7.3 (6th)
There are some pretty noticeable trends here. The Penguins didn't generate a ton of shot attempts on the power play, but what they did produce was of high quality, as they ranked sixth in HDCF/60 and xGF/60. They also did a good job of generating grade B chances (SCF/60), so there was no shortage of scoring opportunities created. 
From the Devils' end, it couldn't have been more of the opposite. They averaged about the same CF/60 as the Penguins on the power play over the last three seasons, but the difference lies in the quality of chances the Devils created. They ranked 26th in grade B chances, as well as 21st and 25th in HDCF/60 and xGF/60. 
Related: Devils' 5 Best Defensemen of All-Time
Time will tell what changes Recchi will implement on the Devils' power play. But there should be a noticeable improvement in the number of quality chances they create per 60 minutes. And they have the personnel that should make their power play a threat.  
Devils Have Weapons for Power Play
The Devils may not have Crosby and Malkin to anchor their power play. They may not even have a Guentzel to be a complementary piece. That said, they do not lack the offensive firepower to have a successful man advantage.
We'll start with Nico Hischier and Jack Hughes, two former first overall picks themselves. One of them we'll be on the top power play unit, if not both of them. Hughes struggled in his rookie season, but he'll be an integral part of the power play moving forward. Hischier hasn't gotten much time with their first unit in his first three NHL seasons, but that should change if he gets off to a hot start.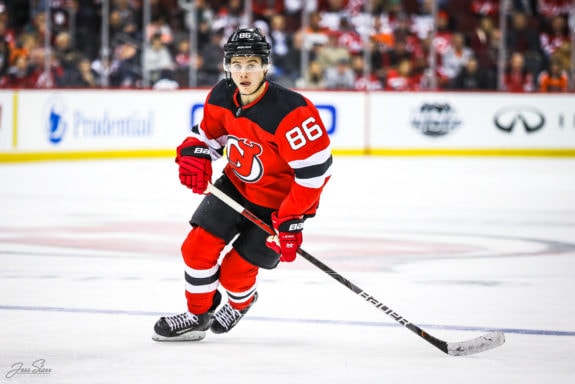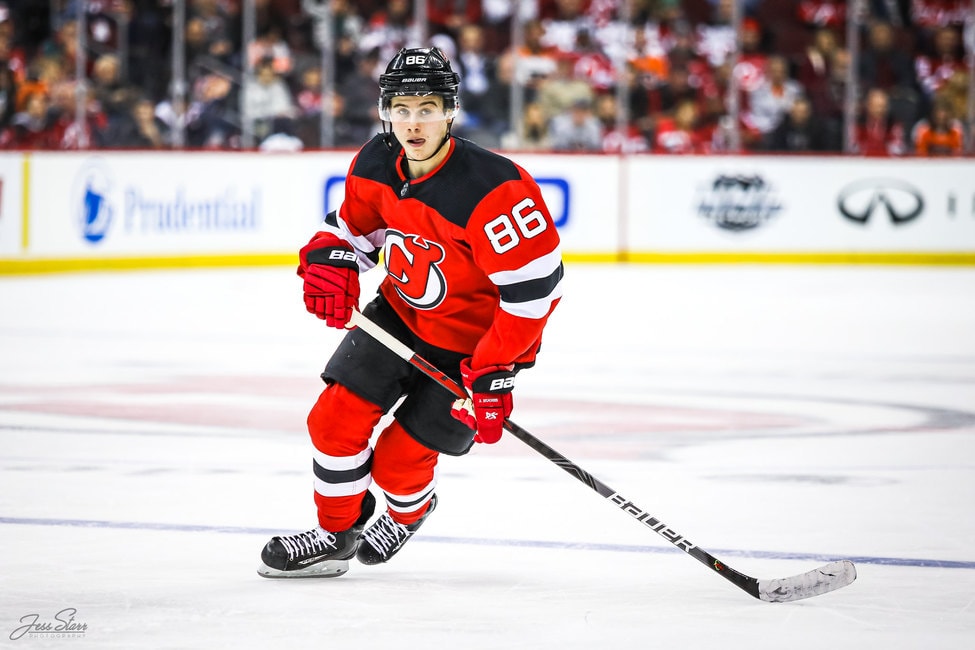 Next comes the shooting threats. It's an area where the Devils need to improve a bit, but Kyle Palmieri is one of the more underrated shooters in the league. He's been a consistent shooting threat on their power play in his five seasons with the Devils, and that shouldn't change under Ruff and Recchi. 
There's also Jesper Bratt, who's significantly improved his shot since his rookie season. He was arguably the team's second-best shooter this past season, so that should get him meaningful power play minutes. Plus, he has good playmaking ability. 
Related: Devils Can Address Goaltending Needs in Free Agency
And that leads me to my next point: the playmakers. Hughes factors into this, as well, but the real star here could be Nikita Gusev, who the Devils acquired last summer. He has incredibly high hockey IQ and might be the best passer on the team. And for what it's worth, he averaged more assists/60 minutes on the power play last season than Taylor Hall, Jack Eichel, and Claude Giroux. 
If there's one area of concern for the Devils' power play, it's finding a defenseman who can quarterback the unit. Will Butcher had great success as a powerplay QB in 2017-18, but it hasn't been the case since then. If the Devils are to get P.K. Subban going again, this could be a role suited for him as well. But it's more likely the team acquires someone on the trade market who may best fit as a power play QB. 
Recchi More Than a Solid Hire
There are plenty of areas where the Devils need to improve. From backup goaltending to even-strength offense and defense, it all has to be better in 2020-21. The power play is no exception, but they have the right personnel to have an effective man advantage. It may not be a top-five power play like the Penguins had in 2017-18 and 2018-19. But it could finish just outside the top 10, especially if general manager Tom Fitzgerald makes the right roster moves this offseason.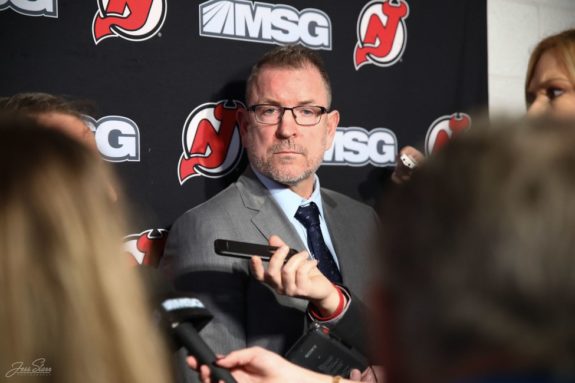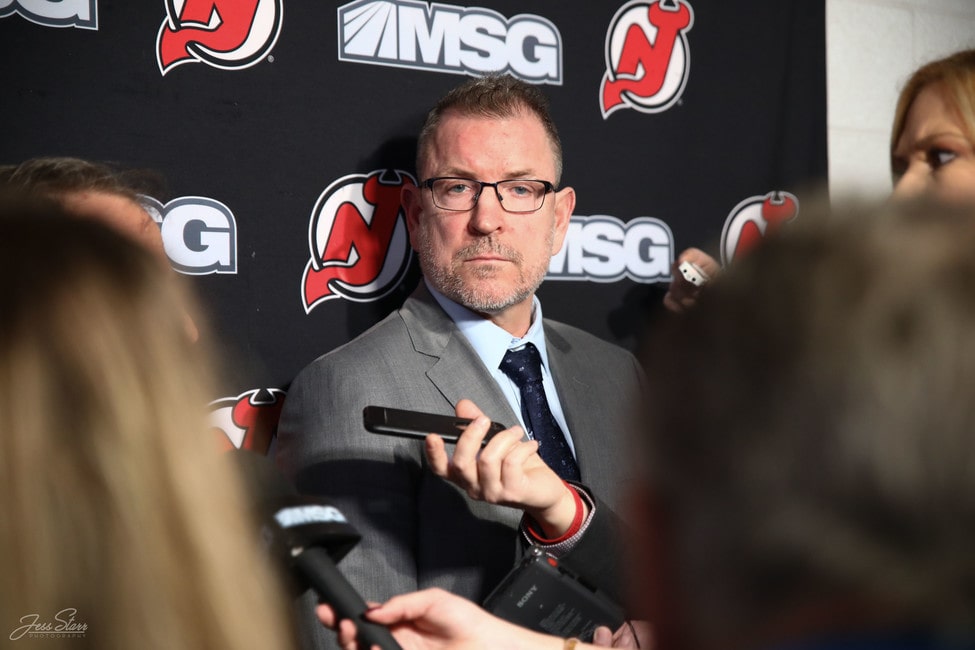 Either way, hiring Recchi is a step in the right direction for the Devils. He should bring about positive changes for a unit that's needed a different look for the last couple of seasons. And I'd say that makes for a pretty decent start to what should be an active next few weeks leading up to the 2020 Draft and free agency. 
---
---
* * *
Advanced stats from Natural Stat Trick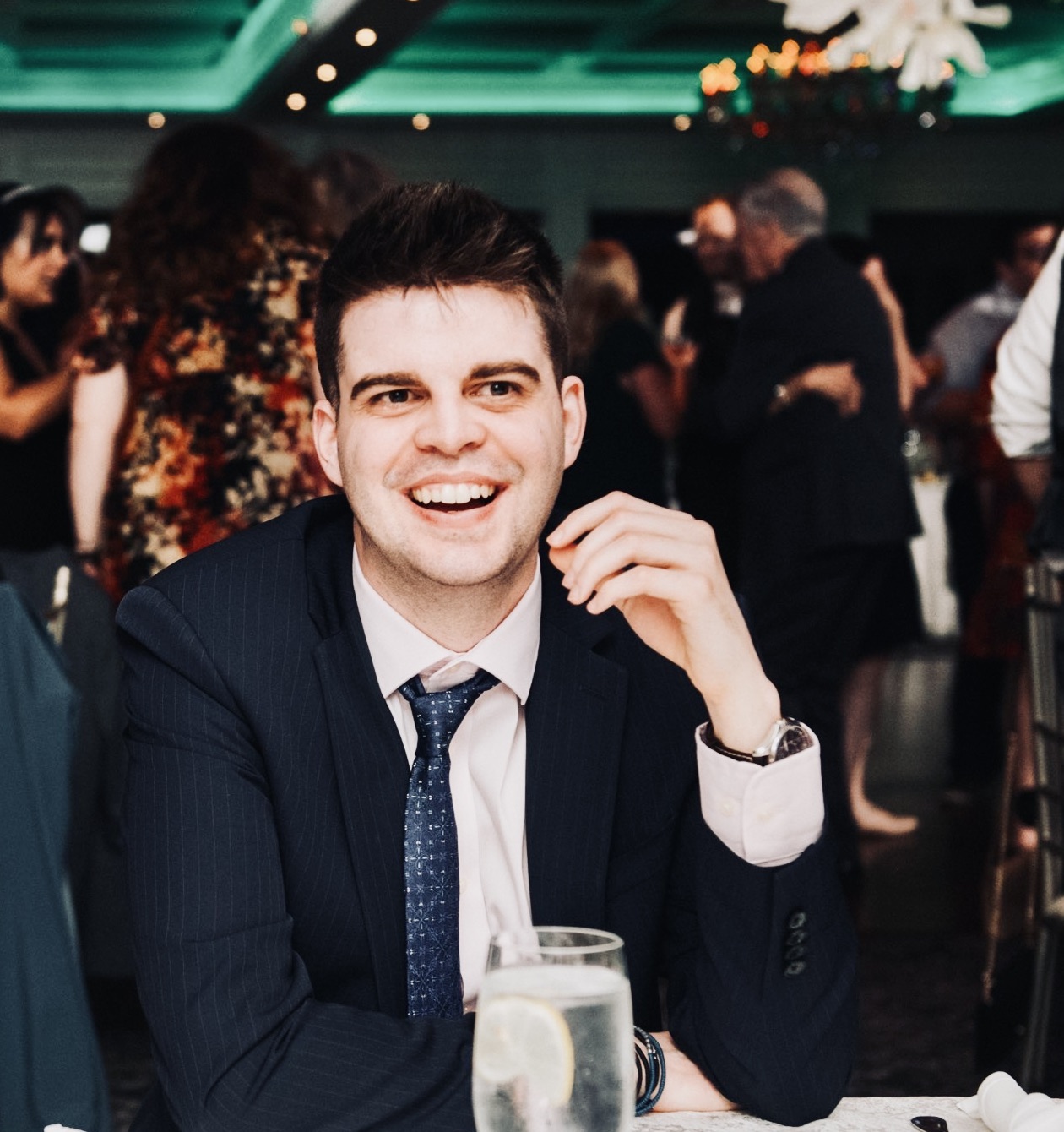 Alex Chauvancy is a New Jersey Devils writer for The Hockey Writers who has a penchant for advanced stats, prospects, signings and trades. He previously wrote for Devils Army Blog, a New Jersey Devils fan blog, from 2015-2017