At the 2016 NHL Trade Deadline, Edmonton was supposed to be a seller, yet with a number of high value players reportedly available in trade, namely Jordan Eberle, Ryan Nugent-Hopkins and Nail Yakupov, the Oilers failed, or more likely decided, not to pull off the big trade which many in the hockey world were expecting. In fact, they made just one trade on the day, agreeing to a deal with the Anaheim Ducks in exchange for Patrick Maroon – one which paid off heavily in the short-term.
Yet, come the end of the season, the Oilers had once again failed to improve their record. In fact, over the past five seasons, the Oilers have pieced together a measly 135 wins over 376 games, 31 of which came in 2015-16, the first time they reached the 30 win plateau since 2011-12.
As a result, it goes without saying that major changes are required in Edmonton, as they have been for years now.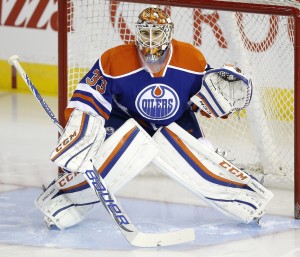 Peter Chiarelli and Todd McLellan undoubtedly have their fair share of work ahead of them in the offseason of 2016, and will need to focus primarily on the Oilers' Achilles heel, which has long been their defense. In total, Edmonton iced a whopping 13 defenseman over the course of the year, with injuries to Oscar Klefbom, Brandon Davidson and Eric Gryba exacerbating an already persistent problem.
Andrej Sekera was the only Oilers defender to play greater than 70 games.
On the other hand, areas of Edmonton's roster once perceived as weaknesses, particularly in goal and at center, are suddenly incredibly strong. In net, Cam Talbot had a tremendous season despite the team's struggles, and in doing so earned himself three-year, $12.5 Million contract extension. Additionally, Laurent Brossoit enjoyed a strong AHL season, not only earning a number of NHL starts, but also a two-year, $1.5 Million extension.
At center, Connor McDavid provided the Oilers with a stellar season despite playing in only 45 games, while Leon Draisaitl set career highs in both goals with 19, and points with 51. The size, strength and raw skill of these two will likely make them long-term fixtures in Edmonton's lineup, and could combine to force the Oilers into dealing former first round pick Ryan Nugent-Hopkins.
In all, despite another disappointing season, the muddy waters in Edmonton have begun to clear, if only ever so slightly.
Addressing Areas of Need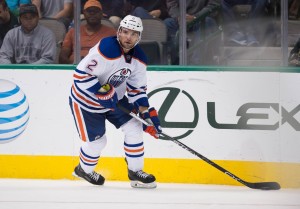 Given the Oilers' major area of need is painfully apparent, the next, long-standing question which will be faced by Edmonton management in the coming off-season is how to deal with and improve a persistently porous defense core.
At the moment, the only players who appear to be long-term contributors are those such as Klefbom, Nurse and Davidson. Of course, Sekera has five years remaining on his current contract, while other youngsters such as Jordan Oesterle and Adam Clendening have shown considerable promise and may in fact have a future in Edmonton.
With that being said, the Oilers likely have three to four regular, everyday defenseman within their organization now, or who will be in the near future.
However, the Oilers also lack any sort of quality defensive prospects or budding young blue-line stars, a reality which could perpetuate this issue in coming years.
Fortunately, there are a select few manners by which to make the needed improvements to the Edmonton blue-line.
2016 NHL Draft:
Having finished 29th in the NHL standings in 2015-16, the Oilers retain the second best chance of landing yet another first overall pick, heading into the Draft Lottery with 13.5% odds.
In terms of defense in the coming Draft, there are three players in particular who the Oilers would benefit from selecting, yet whether they will fall to Edmonton with their first round pick is an entirely different question.
The best defensive prospect in the Draft is arguably Jakob Chychrun of the OHL's Sarnia Sting. A big bodied, smooth skating defender who pairs a sound defensive game with offensive upside, Chychrun projects to be a future franchise defenseman. Ranked second amongst North American skaters in Central Scouting's Mid-Term ranking, Chychrun slipped to fourth in the Final Ranking, meaning he will likely be selected in the five to seven range. Unless the Oilers fall three places in the Draft to fifth, odds are Chychrun could be unavailable.
I see Oilers trading draft pick down to 6-11 range to draft awesome D, get another awesome D off the flip. Changes team finally for better.

— BrianWilde (@BWildeCTV) April 16, 2016
On the other hand, there are also Olli Juolevi, Charles McAvoy and Mikhail Sergachev, three defenders ranked within the top ten North American skaters who have soared up respective rankings throughout the 2015-16 season. However, like Chychrun, these three will likely be out of range of the Oilers given their high selection in the Draft order.
Yet, while the selection of any of the above mentioned players would surely benefit the Oilers in the long-term, the presence of any of which would not provide an immediate impact upon the current Edmonton roster, which after a decade of incompetence is focused on winning – now.
Trade Market:
Given the Oilers' immediate answer to their defensive woes likely do not lie in the Draft, orchestrating a trade for a quality defenseman is the more obvious option.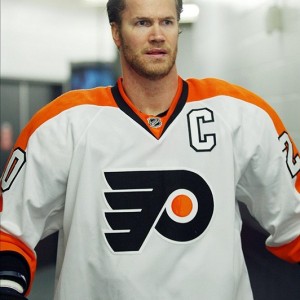 Since Chris Pronger left town following the dramatic cup run of 2006, Edmonton has been searching for a definitive number-one defenseman. Sure, Klefbom or Nurse could certainly develop into this player, yet the Oilers will still require a competent, deep supporting cast of highly skilled defenders if they one day wish to return the Stanley Cup Playoffs.
In completing a potential trade, the Oilers will need to make a number of their higher value players available, as they have previously, if they truly wish to upgrade their defensive core. This could mean finally trading Yakupov, Nugent-Hopkins, Eberle, or even a combination of two in order to acquire a legitimate defender.
Adding Travis Hamonic from the New York Islanders has been widely rumored considering his desire to play in the West, and would certainly require a major piece of the current Oilers roster to head the other way. Alternately, grabbing Hampus Lindholm from the Anaheim Ducks would add a great young piece to a budding Oiler blue-line, yet would likely require Eberle to head West, where the Ducks lack considerable depth on the wings.
Whichever the case, the Oilers would do well to address their greatest weakness by moving players from their areas of greater strength, particularly up front, to attempt to improve their horrendous defense.
What to Expect in the Oilers 2016 Off-Season:
As we have seen, Oilers management has a ton of work ahead of themselves in the offseason of 2016. Quite clearly, defense is the greatest issue which must be addressed, and there are a number of ways in which Edmonton can directly influence the well-being of their d-core in 2016-17.
Drafting a potential stud defenseman would be one option, yet as we have explored, orchestrating a trade for an established defender is the more realistic of the two options. Sure, it would force the Oilers to sacrifice one of their flashy young forwards, but at the end of the day it is defense, not offense which wins championships.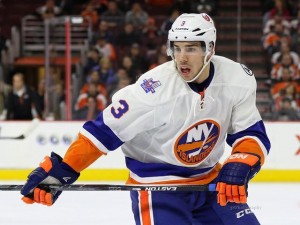 With a guaranteed top-5 pick in the Draft, the Oilers' position, and the players available to them come their selection, could ultimately determine whether or not they pull off the necessary major trade which most in the hockey world have now come to expect.
If they fail to make a splash at the Draft, or at some point in the offseason to upgrade their defense, chances are Edmonton will once again ice one of the worst d-core's in the entire NHL. If they hope to improve through free agency, the Oilers will surely fall to the same fate, as an incredibly thin free agent market paired with the unwillingness of players to sign in Edmonton will once again leave much to be desired in Oil Country.
One guarantee, if possible in Edmonton, is that the 2016 offseason will be hectic. With yet another high Draft pick, and one that could possibly become the first overall pick, the Oilers will surely attract their well deserved share of negative attention, as they have become accustomed to in years passed.
However, if the Oilers can use the Draft, in combination with the highly skilled players currently residing on their roster to make significant improvements to their blue-line, the offseason of 2016 will have been extremely successful for an Oilers team situated in the 'City of Champions'.