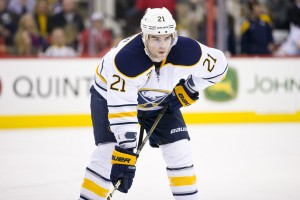 The National Hockey League season is now drawing close to the twelve games to go mark.  The race in the Western Conference is unbelievable.  The race in the Eastern Conference is also becoming very interesting.  The last two weeks has really narrowed the field, and sent some teams right out of the race.  I am looking forward to seeing how this all plays out in the next three weeks, but here is how I see it.
The teams that are in for sure are the New York Rangers, Philadelphia Flyers, the recently struggling Boston Bruins, and the recently surging Pittsburgh Penguins.  These teams are set, and now playing for playoff positioning, and home ice advantage.  There is also a group of teams that are already out of the race, and trying to be spoilers down the stretch.  The teams on the outside are the New York Islanders, Carolina Hurricanes, Montreal Canadiens, Toronto Maple Leafs and the surprising Tampa Bay Lightning.  The Lightning are a recent addition to the teams on the out.  They have just lacked consistency all year, and have to move past way too many teams to vault into a playoff spot.  Just too difficult to do with only a dozen games to go.
That leaves four open playoff spots and two teams still out.  Who will be in and who will be out?
OUT
FLORIDA PANTHERS – This was a tough decision.  I had this team in till the last minute.  I pulled them out at the end.  Although they are currently in first in their division I feel that this will change.  The Washington Capitals are now surging, and I believe that they will over take Florida for the division championship.  The Panthers have struggled for years only making the playoffs three times in the last seventeen years.  This team has never proven they cannot win big games, and I am afraid that this year will not be any different.
WINNIPEG JETS –  The average team that was uprooted from Atlanta to Winnipeg last summer is turning some heads.  This is a good hockey team that has been very streaky lately.  The recent two game losing streak has really hurt this team.  All of the teams they have been fighting for a playoff sport with have went on winning streaks.  This resulted in the Jets being shuffled right out of a playoff spot.  Although the Jets have the best fans in the league, and the thought of a playoff game in Winnipeg excites me.  I just don't see it happening.  Lack of scoring depth has hurt this team this season, and I think they will fall short by a couple of points.
IN
NEW JERSEY DEVILS – The Devils are at the top of my list for teams that will slide in.  They currently sit at 85 points with fourteen games to play.  With a solid stretch run the Devils should feel pretty good about their chances.  Kovalchuk leads the team with 71 points and Elias has now climbed up to 61 points, both of which are in the top ten in the league.  The team leader in Zach Parise is now healthy, so that should be a huge asset.  The only area I question on this team is Brodeur in net.  I know that sounds crazy, but over the last few years I have seen his play slip a little bit.  This would be a concern for me when it comes to playoff time.
OTTAWA SENATORS – With twelve games to go the Senators sit at 85 points and are in the seventh spot.  I would have never predicted that we would be talking about the Senators making the playoffs, but here we are.  The Sens have quietly chipped away this year getting points in 45 of 70 games.  The resurgence   of Craig Anderson in net and the outstanding play this year by defenseman Karlsson have led this team into playoff contention.  Karlsson has 69 points in 69 games and is causing a lot of talk about the Norris Trophy.  Sometimes quiet teams do great things in the playoffs, I guess we will have to see.
WASHINGTON CAPITALS – I can tell you this, one week ago I would not have had them in this position.  This team has not been good this year.  As a matter of fact I would consider this teams year a disaster.  They have not played together at all, and there has been numerous rumblings about troubles in the locker room.  The coach Bruce Boudreau was let go this year.  He was replaced by long time Capital Dale Hunter.  This did not improve the team.  They actually kept losing.  The play of Ovechkin has been far from normal.  Until a recent surge where the Capitals won three in a row, things have been difficult.  With all that negative being said, I can't believe I am saying this, but I think that they will get in.  I have seen a change in the last few week,s and I actually think that the Capitals will get in, and possibly make it though a few rounds.
BUFFALO SABRES – This was my last team in, and I went back and forth between the Sabres and the Panthers.  I still wonder about this one.  I have the Sabres in because they are a team that can grind out points.  This is very important down the stretch.  With the play of goalie Ryan Miller back to what we are all accustomed too, and a group of blue collared players the Sabres will make it.  The Sabres recent three game win streak has got them in contention, and I think that they will capitalize on this and make it in.
The final weeks of the season will be very intense and interesting.  Teams are jockeying for playoff positions on a nightly basis.  Its time to sit back and enjoy the games.