Connor McDavid has long been defined as a generational talent.
From his days in the Ontario Hockey League to his debut in the National Hockey League, expectations surrounding McDavid have yet to peak, and, in fact, continue to rise on a yearly basis. As a rookie, McDavid was expected to win the Calder Trophy as the league's top rookie. Although an injury thwarted said opportunity, he likely would have claimed the award if healthy. Now, in his sophomore season, McDavid is not only projected to become one of the NHL's top players but also, is envisioned to become its leading scorer. Heck, some even think, Wayne Gretzky included, that McDavid is already a better player than Sidney Crosby.
Wayne Gretzky: Connor McDavid the best 19-year-old player I've ever seen. https://t.co/rHpyNZIyg1 pic.twitter.com/MzWU9aVNsI

— theScore (@theScore) October 18, 2016
Oh, let's not forget to mention the fact that he was named the youngest captain in NHL history prior to the 2016-17 season.
So, to say that McDavid carries incredibly high expectations, both from his team and the City of Edmonton, would be a massive understatement. However, despite McDavid's ability to appear calm with the media, as well as on the ice with the puck, is it possible that the expectations, application, and usage of McDavid are too high?
Too Drained to Dangle?
The first overall pick in the 2015 NHL Entry Draft, it is extremely important to remember that McDavid is still a young man. At the age of 19 to begin the 2016-17 NHL season, McDavid is one of only a handful of players in the league under the age of 20, while the team he is captaining carries an average of 26.3 years. As such, it goes without saying that McDavid carries an incredible burden despite his age while having yet to hit the peak of his physical development.
However, regardless of his young age and experience level, McDavid is still expected to perform above the rest on a nightly basis. Of course, he possesses the skill and will to do so, but are the Oilers running the risk of overplaying their young superstar?
By the Numbers
Is McDavid too heavily relied upon? Well, the facts might surprise you.
In the 2015-16 NHL season, McDavid's rookie campaign, the young star averaged 15:08 of Even Strength ice time per game. In addition, the Richmond Hill, Ontario, native also recorded an average of 00:46 in shorthanded opportunities, equating to roughly one penalty killing shift per game. Further, McDavid logged 2:57 of Powerplay time per contest, indicating his incredible importance to the Oilers' powerplay.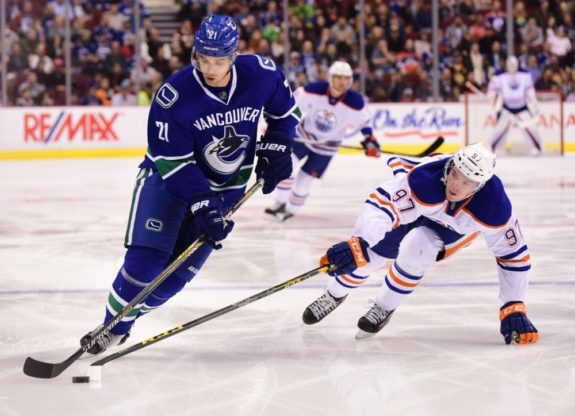 So, when combining his Even Strength, Penalty Kill, and Powerplay time, McDavid played, on average, 18:53 per game. In all, McDavid's ice time total ranked 47th highest of all NHL forwards, not bad for an 18-year-old rookie, who, in fact, saw more ice time per game than established NHL stars such as Joe Thornton, Max Pacioretty, Daniel Sedin, and Jeff Carter in 2015-16.
However, come the 2016-17 season, McDavid has seen a monumental increase in his playing time, and it is one that could put him at risk of both greater injury and increased fatigue. In fact, through the opening month of the season, the young center was already averaging 21:30 of total ice time per game, 1:04 of which short-handed and a whopping 3:05 on the man-advantage.
When looking at the NHL as a whole, McDavid's average ice-time ranked sixth amongst all forwards, up an astonishing 41 places from last season. Sure, this can be seen as an ordinary progression in McDavid's game, but the fact that he his also averaging nearly three minutes of ice time per game more than the next Oilers forward could also indicate an over-dependency on the youngster's skills.
Babcock said McDavid fatigued as game went on bc he logged so much time in 1st period

— Mark Masters (@markhmasters) November 2, 2016
The best way to put these numbers in perspective? Let's, once again, compare McDavid to Crosby.
McDavid vs Crosby
When Crosby broke into the NHL in 2005-06, amazingly now over a decade ago, the Cole Harbour, Nova Scotia, native averaged 20:07 of ice time per game, a fairly impressive rookie total which was good for 27th most amongst all NHL forwards. However, when Crosby concluded his second season in the NHL, his average time on the ice had remained surprisingly steady, as the franchise centerman logged 20:45 minutes per game, a total up just 00:38 from his rookie season and good for 20th overall.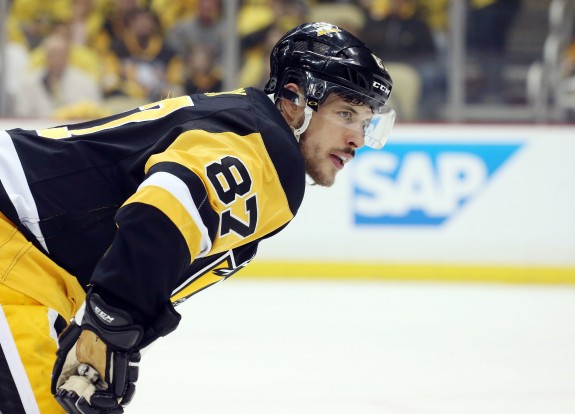 So, when we look back to McDavid, it is clear that his monumental increase in average ice time is a rarity in the NHL, even when compared to the league's best player. While Crosby's average time on ice jumped just 00:38 from his rookie to sophomore season, McDavid's has increased more than two and a half minutes in his second NHL campaign – an amount which, although in flux, could certainly increase as the 2016-17 season progresses.
Normal Progression?
Now, I know what you are likely thinking. McDavid is one of, if not the best player in the NHL today, and according to previous league legends, the best of which to enter the league in over three decades. So, given his abilities and seemingly endless potential, isn't McDavid's massive ice time, despite its rarity, normal under said circumstances?
Well, we've already compared McDavid to Crosby and seen that the former's ice time increase as a sophomore was much more dramatic than the latter's. However, to reinforce this point, take a quick look at how McDavid stacks up in this regard against other current NHL stars.
| | | | |
| --- | --- | --- | --- |
| | Rookie Avg TOI/GP | Sophomore Avg TOI/GP | TOI Change |
| McDavid | 18:53 | 21:29* |    + 02:36 |
| Crosby | 20:07 | 20:45 |    + 00:38 |
| Kane | 18:21 | 18:39 |    + 00:18 |
| Kopitar | 20:32 | 20:41 |    + 00:09 |
| Toews | 18:40 | 18:37 |    – 00:03 |
When compared to fellow NHL stars, it is once again crystal clear that McDavid's ice time increase is massive, and beyond comparison to other elite players. The likes of Crosby, Patrick Kane, Anze Kopitar, and Jonathan Toews are all amongst the most highly respected and depended on players in the NHL today. The fact that even these stars did not see such a similar increase in their playing time from their rookie to sophomore campaigns further emphasizes the oddity of McDavid's case.
A Sensitive Situation
Given McDavid's short, yet lengthy history of injuries throughout his hockey career to date, are the Oilers playing with fire? Having seen all the facts, over time, McDavid's monumental ice time increase is simply unheard of in the NHL, especially so over the past decade.
Of course, McDavid is an elite player, and greatness is expected from the young phenom in the years to come, however, playing roughly 22 minutes of ice time per night is no easy task, especially so when it is coming against an opposing team's top-two lines in, primarily, the Western Conference.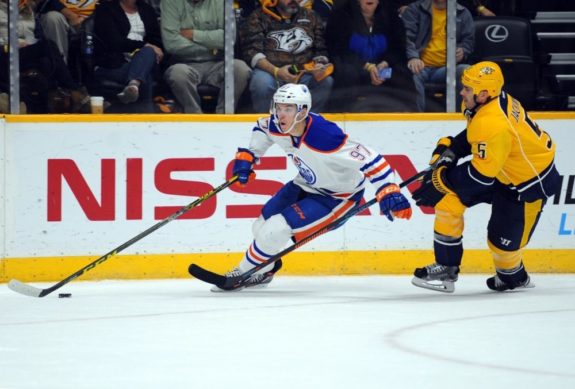 With an improved level of depth on the Oilers' roster in 2016-17, it is time for Head Coach Todd McLellan to call upon his other forwards to pick up the slack, both offensively and defensively.
McDavid is a great player, but he can't be expected to do it all for his team on a nightly basis. Veteran forwards such as Milan Lucic, Jordan Eberle, Ryan Nugent-Hopkins, Benoit Pouliot, and even Patrick Maroon must begin to step up and contribute consistently. If the Oilers' loss against the Toronto Maple Leafs on Nov. 1 clarified anything, it was that, if a team devotes itself to strictly covering McDavid, albeit heavily, the Oilers' offense can fail to make a substantial impact.
Unless McLellan and the Oilers can reduce their dependency on McDavid, and, in turn, receive more notable contributions from the rest of their team, Edmonton's hot start could be for naught come the conclusion of the 2016-17 season, especially so if doing so results in a significant injury or the depreciation of McDavid's abilities.