In today's NHL rumors rundown, the Edmonton Oilers aren't playing as they'd like to but should be getting a boost to their lineup in the next three weeks. Meanwhile, a conflicting report suggests rumors that the Toronto Maple Leafs and Michael Bunting had started contract talks are not accurate.
---
---
The Vancouver Canucks will go back to Bo Horvat one more time to see if they can work out a deal and the Chicago Blackhawks still don't know what Patrick Kane and Jonathan Toews want to do. There's now a potential wrinkle when it comes to Kane.
Oilers Getting Kane Back Ahead of Schedule
According to Kurt Leavins of The Edmonton Journal, it sounds like the Oilers will be getting Evander Kane back earlier than expected. He's been skating and traveling with the team and Leavins writes:
Evander Kane may be less than three weeks away from returning to action. That is way ahead of schedule. And what a boon that would be. The Oilers have lots of skill. But Kane brings a combination of elements: Skill, a shooter mentality, aggressiveness, and swagger. I might suggest the last two are items the club sorely needs. Will he back in time for that Columbus game on the 25th? Circle the date.

source – 'The Edmonton Oilers O/T loss to the Av's should beam a bat signal to Ken Holland: 9 Things' – Kurt Leavins – Emdmonton Journal – 01/08-2023
---
Latest News & Highlights
---
Still with the Oilers, Elliotte Friedman noted during the intermission of Saturday's game that GM Ken Holland wants to give defenseman Philip Broberg a chance, and not just two-three games to prove himself. The idea is to give Broberg a big chunk of games before they decide what they want to do with their left defense at the NHL Trade Deadline. If Broberg shows well, the Oilers will stand pat. If he struggles, they may choose to make a move.
No Discussions Between Bunting and Leafs
Despite reports this past week that Michael Bunting and the Maple Leafs have begun preliminary contract talks, Jeff Marek noted during the 32 Thoughts segment of Hockey Night in Canada on Saturday that there have been no discussions between Bunting and Toronto. He's a pending UFA that needs a new deal and to date, there's been little chatter about the two sides having examined this at all.
Canucks Going Back to Horvat One More Time
Friedman says the Canucks will try and go back to forward Bo Horvat one more time to see if they can get a deal done on an extension. The NHL insider says the limit is J.T. Miller's contract and it's not clear if Horvat will agree to that kind of deal. He said he thinks it's extremely unlikely and there is definitely nothing imminent.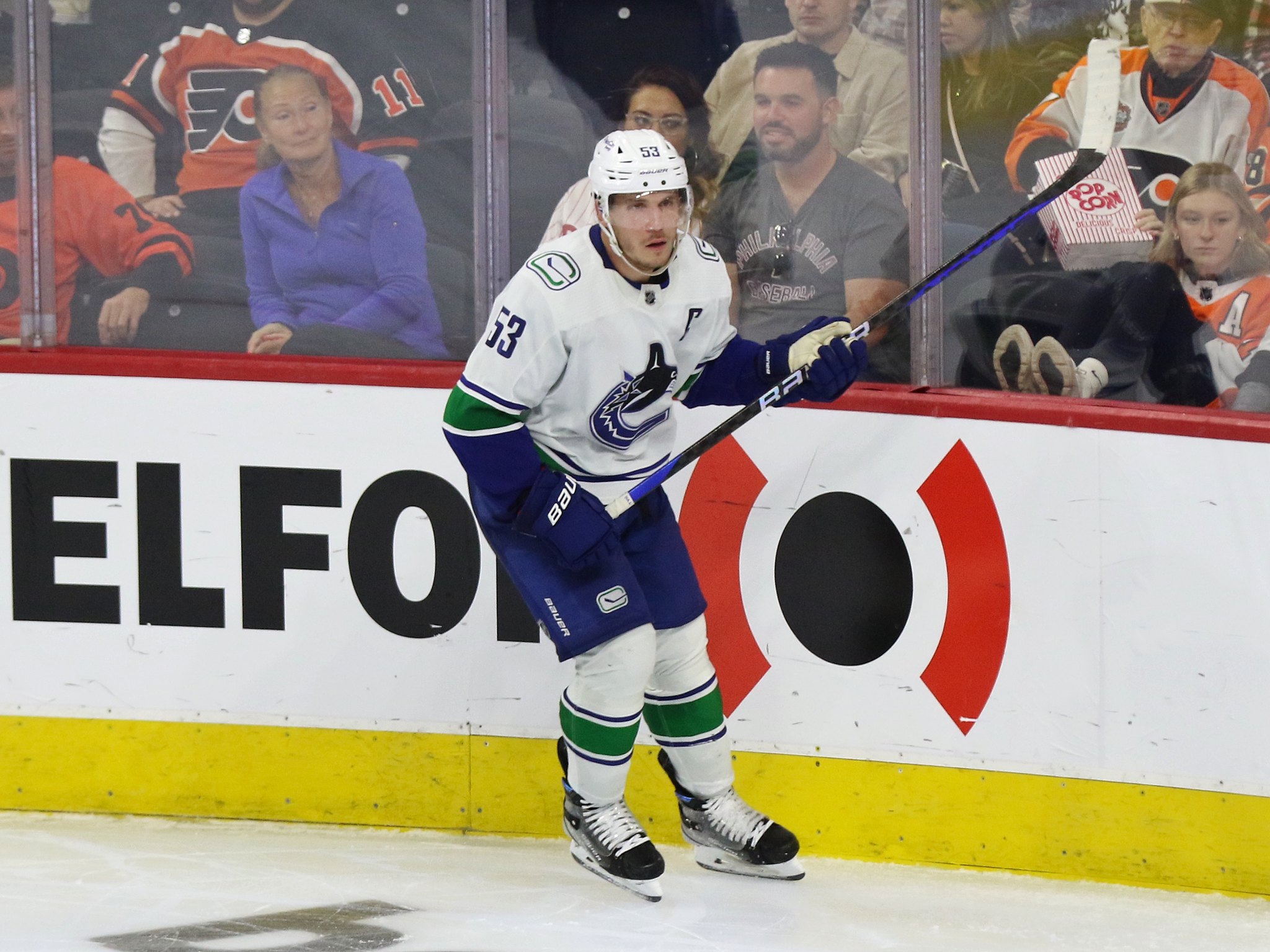 He added, "Obviously there's going to be a ton of interest… one team, guys, I've wondered about potentially getting into this is… the Seattle Kraken." The Kraken have surprised many this season with their play and sit comfortably in a playoff spot with a 22-12-4 record. They also have cap space to make a move, assets to deal and prospects that the Canucks might find interesting. The question is, do the Canucks slot in someone like Horvat when they have Matthew Beniers and Shane Wright as their future top centers?
John Shannon was asked what he's hearing and noted, "Everybody I talk to think he's getting traded.."
Blackhawks Have Not Talked to Kane or Toews Yet
The panel of the 32 Thoughts segment got to talking about Patrick Kane and Jonathan Toews and noted that the expectation was that the two sides would talk once the calendar flipped to 2023 so that both players could let the Blackhawks know of their intentions. "As far as I can tell, that has not occurred yet. They haven't nailed down what they are considering doing."
There are apparently "rumblings" that Kane may be dealing with a nagging injury that needs to be "cleaned up" at some point. The Boston Bruins are still a team that is being linked to Kane, but there isn't any dire need to make this deal from a Bruins' perspective.