On a team that features two of the most dynamic players in the league in Connor McDavid and Leon Draisaitl, many players tend to get overshadowed and forgotten. Ryan Nugent-Hopkins is a player who fits this description, despite being a staple alongside McDavid for several years. With his contract set to expire at the end of the 2020-21 season, we will look back at what RNH means to the Edmonton Oilers franchise.
Draft and Early Career
It's been a while since the 2012 NHL Entry Draft, but that is when the Oilers selected Nugent-Hopkins first overall from the Red Deer Rebels. The Burnaby, British Columbia native had 106 points in 69 games during his draft year, which solidified him as that year's top pick. He made his NHL debut the same year he was drafted, immediately joining a young and high powered offensive group with the likes of Jordan Eberle and Taylor Hall. With veteran leaders in the locker room like Shawn Horcoff, Ryan Smyth, and Sam Gagner, the young centerman was able to flourish and learn the ropes from some of the game's best veterans.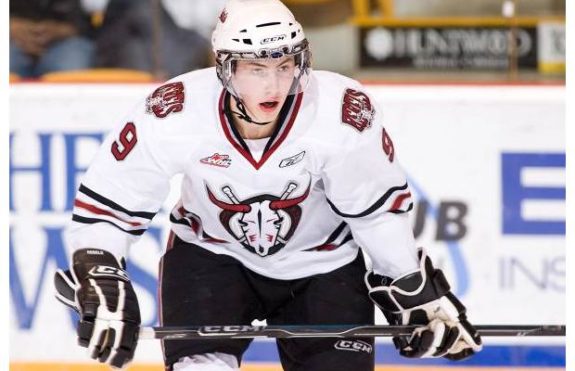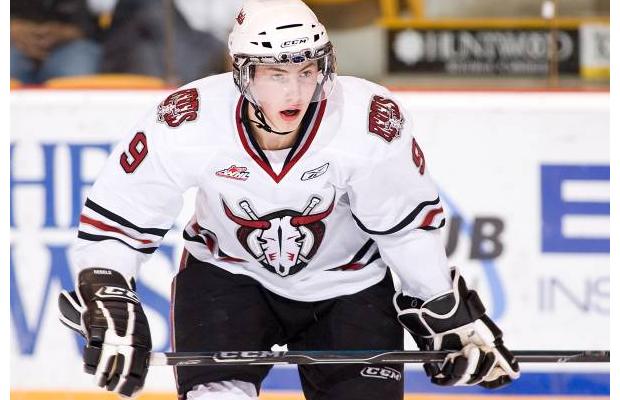 He went on to have a very successful rookie season that saw him tally 52 points in 62 games, which tied him for first among rookie skaters that year. He was named a finalist for the Calder Trophy, although he was trumped by Gabriel Landeskog, who went second overall in the same draft. It was evident that the Oilers had an extremely talented young centerman on their hands with plenty of room to grow.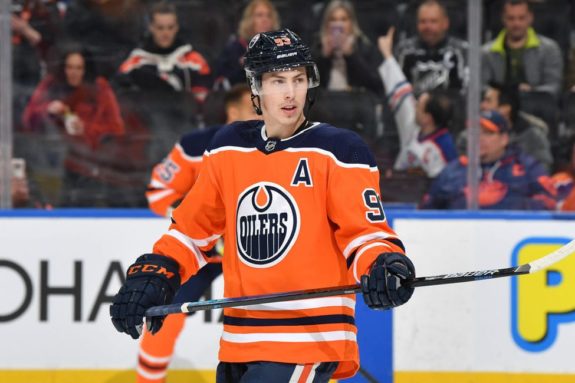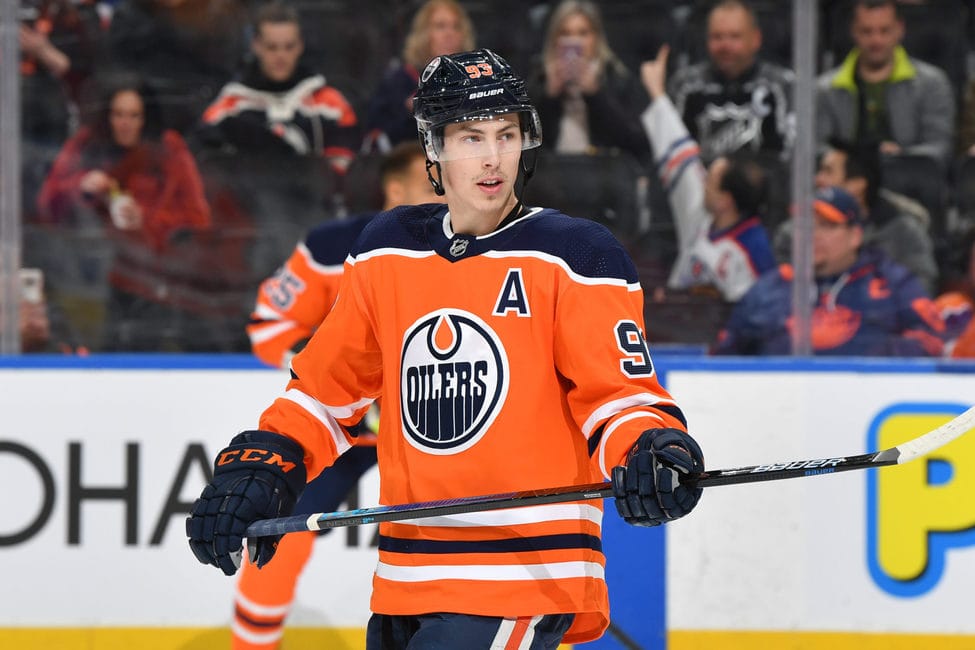 He took a step back in his sophomore season, albeit he split it between the NHL and AHL due to the NHL Lockout. But he returned to set a then career-high in goals (19), assists (37), and points (56) in his third season in the league. His offensive production earned him a monster seven-year, $42 million extension that he signed back in 2013, worth an average annual value of $6 million per year.
Overshadowed and Underrated
Some may be quick to write off Nugent-Hopkins as a bust, considering some flashier names like Landeskog (2nd overall), Jonathan Huberdeau (3rd overall), and Mark Scheifele (7th overall) went after him and became cornerstones for their respective franchises. However, to many people's surprise, Nugent-Hopkins has played equal to or exceeded the production of some of these names.
2011 NHL Entry Draft Picks Career Point Totals in the NHL
| Player Name | Draft Position | Games Played | Points |
| --- | --- | --- | --- |
| Ryan Nugent-Hopkins | 1st Overall (EDM) | 616 | 453 |
| Gabriel Landeskog | 2nd Overall (COL) | 644 | 468 |
| Jonathan Huberdeau | 3rd Overall (FLA) | 542 | 444 |
| Mika Zibenejad | 6th Overall (OTT) | 557 | 386 |
| Mark Scheifele | 7th Overall (WPG) | 529 | 457 |
| Sean Couturier | 8th Overall (PHI) | 649 | 403 |
Each player in the table above has gone on to play with some very talented linemates such as Nathan MacKinnon, Aleksander Barkov, and Blake Wheeler, which shouldn't discredit what Hopkins has been able to accomplish. He has been able to put together solid seasons consistently during his tenure in Edmonton, never finishing lower than sixth in team scoring in any given year.
Related: 3 Best Edmonton Oilers to Never Win a Stanley Cup
After starting his career off at the center position, Hopkins has transitioned into a full-time winger with McDavid and Draisaitl occupying the middle of the ice over the last five seasons. He has been both a reliable and versatile asset for the franchise over his career who could switch to the center position if injuries occur.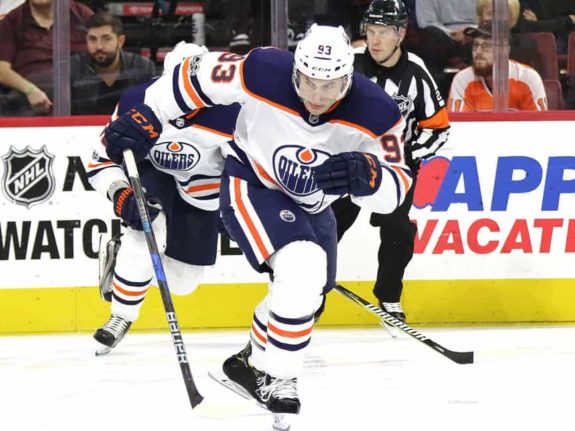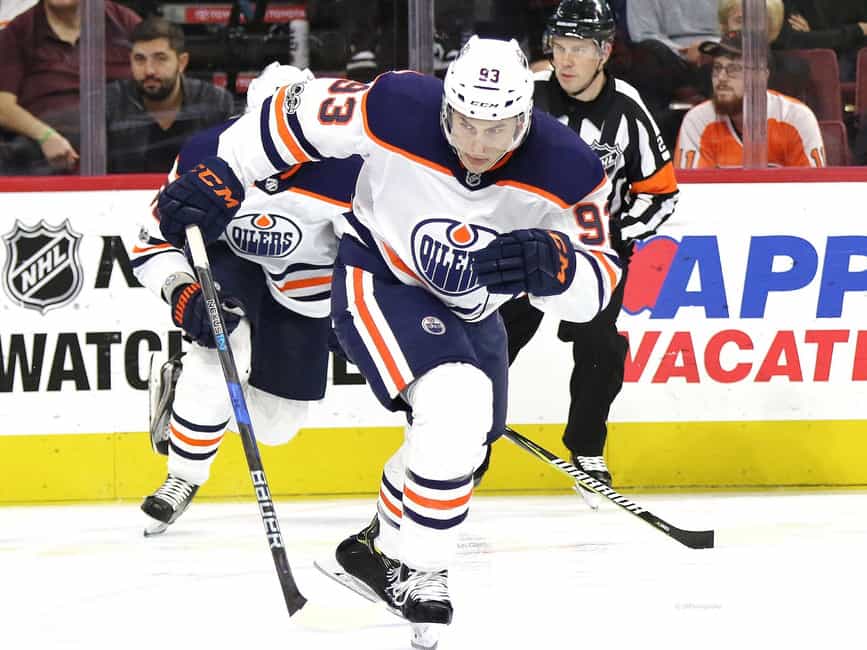 It is rare for a player to put up career numbers almost a decade into his career, but Hopkins set career highs in goals (28), assists (41), and points (69) in 82 games played in the 2018-19 season. Had last season not been cut short, he likely would have been able to beat some of those career highs. He finished the 2019-20 season with 22 goals, 39 assists, and 61 points in 65 games played, leaving him three assists and nine points shy of beating those career numbers, and he would have had 17 games remaining to do it.
Through Thick and Thin
The now 27-year-old forward is in his tenth NHL season, all with the Oilers franchise, and has been with the team through all of the ups and downs over the years. He has always been able to carry his weight offensively, and while he never became the bonafide number one player people thought they were getting from a first overall selection, he has stuck by the team's side through all the growing pains and vice versa. It was clear that when the team decided to move on from players like Eberle and Hall that Hopkins would be part of the team's future plans and was a benefactor of the team landing an elite-level superstar like Connor McDavid.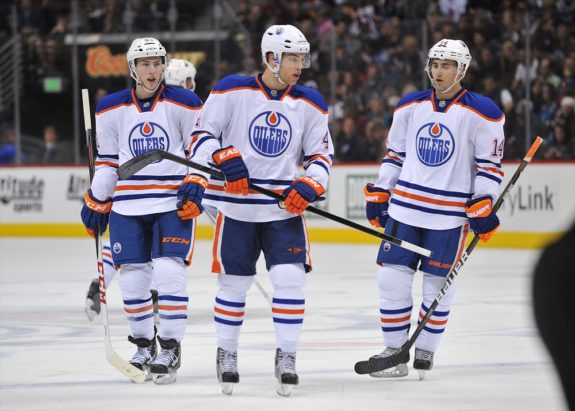 The fact that Nugent-Hopkins has been a mainstay for a team that has had little post-season success over the last decade should speak volumes to the type of player and person he is on and off the ice. Since being drafted when Steve Tambellini was at the helm of the franchise, the Oilers are now onto their fifth general manager, sixth head coach, and countless new players. One common denominator through all of the constant shuffling and culture changes is Nuge's role has never changed, and neither has the logo on the front of his jersey.
Why the Oilers Should Re-Sign Nugent-Hopkins
With his contract set to expire at season's end, the question looms whether to re-sign or move on from a player of Hopkins' caliber and history in the organization. While he is in his later twenties, he still remains on the right side of thirty and should still be able to produce at a high level offensively.
He has been able to take his game to another level since becoming a staple on McDavid's left wing. While some may argue that McDavid can make anyone better, they may not be wrong, but we have seen several players be paired with the superstar only to fall flat and disappoint.
Related: Oilers' Nugent-Hopkins Joins Team's Decade Club as Free Agency Looms
For a team that lacks scoring depth aside from McDavid and Draisaitl, they would be fighting an uphill battle if they let Nugent-Hopkins walk this offseason. Even with Kailer Yamamoto, who could potentially replace Hopkins alongside McDavid, taking big leaps forward in his development, that would leave Draisaitl with subpar linemates, at best, based on what's in the organization's system right now.
McDavid and Nugent-Hopkins have been able to build strong chemistry as teammates together over the last five years, and it is hard to take a player who plays such an integral role and replace him with someone else, especially considering how many players have failed to click with McDavid. In this case, the grass may not always be greener on the other side, and finding a player to be able to keep up with the skill and speed of McDavid without overpaying could be a tough ask for GM Ken Holland.
Future in the Organization
It is tough to imagine the Oilers deciding to move on from a player like Hopkins, considering his relationship with the organization and his familiarity with teammates. Unfortunately, their nightmare cap situation may create some bumps in the road and leave Holland with some big decisions to make.
"[Nugent-Hopkins] is a really important player on our team, My goal is to have [him] here for a long time, find a solution on an extension, whether it's this week or we go into the season … and deal with it down the road."

Oilers' GM Ken Holland
Edmonton currently sits at a total cap hit of $81,138,825, which is a shade below the salary cap limit due to their use of the long-term injury reserve and available bonus pool money. Without the use of the LTIR, the Oilers would be over the salary cap, which is cause for concern considering their glaring need to address their goaltending situation.
Related: Nugent-Hopkins Starting to Emerge from McDavid & Draisaitl Shadow
The Oilers do have several players whose contracts will be expiring and are unlikely to be renewed, such as Alex Chiasson ($2,150,000 cap hit), Tyson Barrie ($3,750,000 cap hit), Tyler Ennis ($1,000,000 cap hit), and Mike Smith ($1,500,000 cap hit). Defenseman Adam Larsson ($4,166,666 cap hit) is also an unrestricted free agent this offseason, and Kailer Yamamoto will also need a new contract but is a restricted free agent.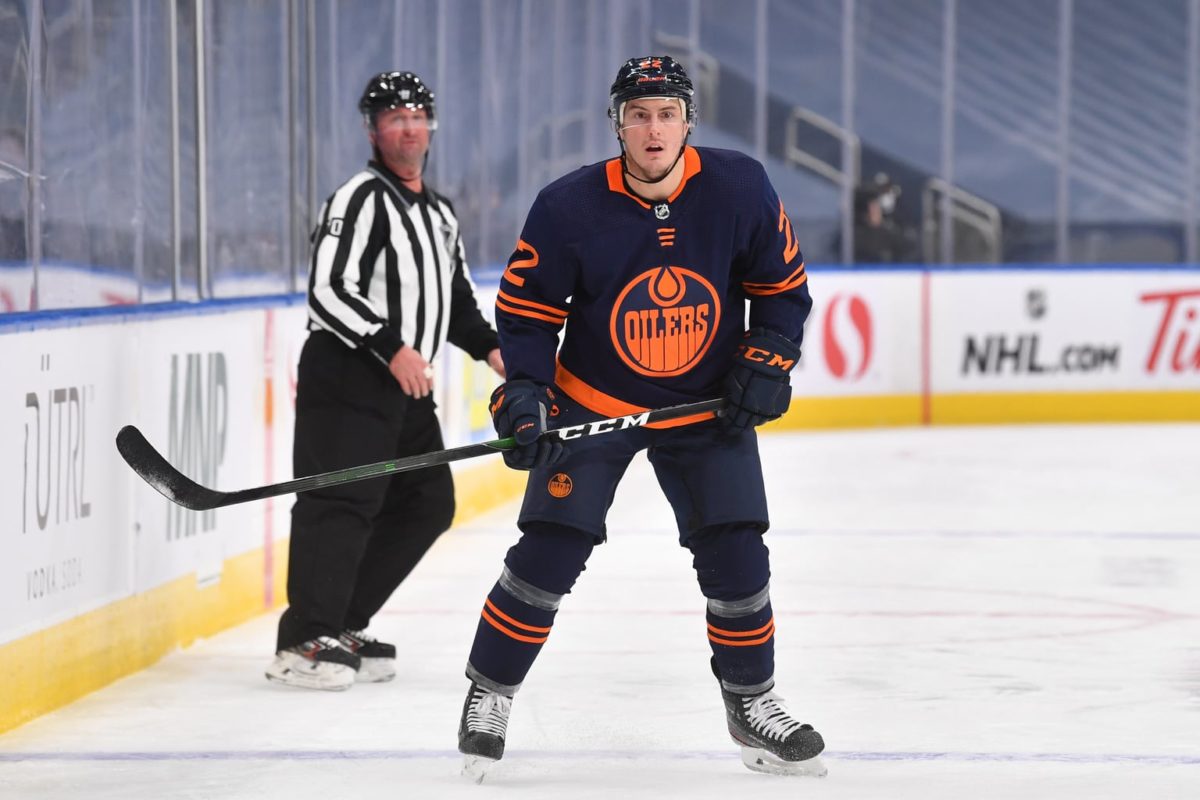 With Nugent-Hopkins likely looking at a pay raise on the open market from his current $6 million AAV, Larsson will also surely command a bigger number with other teams around the league in dire need of right-handed shooting defenseman. While Yamamoto is still a restricted free agent, he will also be looking for a bump in pay on his next contract, and between these three players, there may not be any money left to address the team's needs.
Contract Prediction
It appears that the team is intent on getting a deal done with Nugent-Hopkins to remain with the organization past this year. It would not be surprising to see a shorter-term deal that would provide the Oilers with an opportunity to move on from him without any long-term cap implications. It would be wise for the team to get a deal done with Hopkins before free agency begins, although they may have to pay a slight premium for him to avoid hitting the UFA market.
Comparable Signed Forward Contracts
| Player Name | Signed As | Years Signed | Signing Age | Contract Length | Cap Hit |
| --- | --- | --- | --- | --- | --- |
| Alexander Radulov | UFA | 2017-2022 | 30 | 5 | $6,250,000 |
| Brendan Gallagher | UFA | 2021-2027 | 29 | 6 | $6,500,000 |
| Brayden Schenn | UFA | 2020-2028 | 28 | 8 | $6,500,000 |
| Chris Kreider | UFA | 2020-2027 | 29 | 7 | $6,500,000 |
These comparable contracts were all signed within the last five years and were all signed at the age of 28-years-old and later.
If they don't get a deal done, they could find themselves in a bidding war with other NHL teams looking for a solid third or fourth scoring option. On top of that, those other teams that may be interested will likely have much fewer cap restrictions than the Oilers and could offer a larger salary. As it stands, expect Nugent-Hopkins to remain with the team beyond this year and command an average annual value between $6.5 million – $7.5 million, depending on the length of the deal.
---
---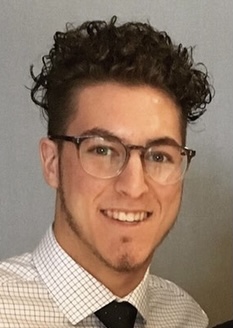 I am a graduate of Seneca Colleges Civil Engineering Technology Program and have turned my obsession for sports into a lifestyle. I have been covering the Edmonton Oilers here on The Hockey Writers since 2019. I love fantasy sports, collecting sports memorabilia and listening to classic rock with a cold one or a coffee in my hand.