A hockey agent manages the most important and crucial aspects of a player's career. Consequently, they've become solely responsible for the lifespan of their client's career.
Let that sink in for a moment.
The role of the pro player in this generation has expanded beyond the ice and today, the agent isn't just responsible for negotiating contracts, but also for ensuring the client gets everything he can off the ice. They may manage his finances, endorsement opportunities, philanthropic efforts and his brand. Considering how much the agent is responsible for can get overwhelming fast. That's why players and their families have no other choice but to trust their agent completely.
Going Collegiate: Timing is Irrelevant
Minors in the NCAA are not allowed to have an agent and that's why timing doesn't matter. Getting a hockey agent is simply not an option for them. If they did, they'd become ineligible to compete in the NCAA. So instead of having agents, they have advisors and these two roles are completely different.
Chad Watkins is an Attorney and Founding Partner of Abel Sports Management and he speaks to The Hockey Writers about the role of the hockey agent in this generation, as well as the role of the increasingly popular hockey advisor. "An advisor helps an athlete when he's still an amateur," says Watkins. "Advisers help families decide which midget teams or leagues are going to be best for the individual's development. The number of choices in this regard and teams vying for these kids has become kind of crazy. There are a lot of advisers out there scouting and working with kids now at a very young age, which is not always a good thing."
"There's also no written or oral contract with the adviser that they will become their agent if and when they turn pro." says Watkins' partner Brent Johnson, a 12-year NHL veteran who's father played in the NHL, as well as grandfather Sid Abel, whose in the Hockey Hall of Fame.
Going Pro: Timing is Everything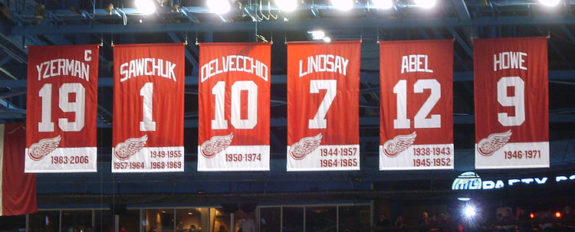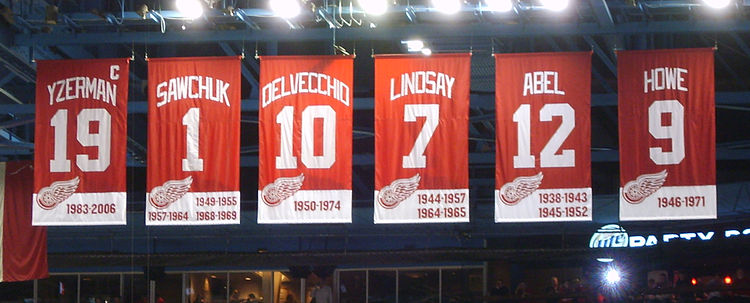 Timing is everything when it comes to the hockey agent for players in the CHL and Europe. Back when Johnson played and even back when his grandfather played, the best route to the NHL looked a whole lot different than it does today. "It's changed now," Johnson tells The Hockey Writers. "Back when I was playing minor hockey in the OHL, I wanted to see more action. There was a better chance of the right people seeing me." Things are indeed changing now and we're seeing a lot of these changes happening in the NCAA. "You're seeing many more players coming out of the college ranks," he continues. "In Colleges, players are getting better… why not go collegiate, get your education and make a life for yourself?"
Choosing the Route & the Hockey Agent
In the CHL, you get more games, which especially benefits a goalie. "With the NCAA route, they have more time to get there," Watkins concludes. They're coming out a little bit older and a little bit bigger. "It gives them more time to develop. Some kids need it and some don't. Connor McDavid is a perfect example. He jumped right in it."
Deciding on whether or not to have an agent, when to have an agent and who that agent should be isn't easy. There's a lot to consider when making these decisions and these decisions affect the rest of an athlete's life. "Kids should be very particular of who they choose to work with," says Watkins. "Often, players have ups and downs in their careers and agents need to have their client's best interests in mind through it all.
Since Johnson grew up in a hockey home, he heard about agents at a young age. "I started off with a friend of the family," says Johnson. "He was a middle man. After that, I signed my first contract. I didn't know what was going on." Eventually, Johnson moved on to another agent. "Then he got another job and there was a conflict of interest. I went to LA, met Pat Brisson – he's a great guy." Brisson represents some of  biggest names in hockey, including this summer's projected No. 1 Draft pick, Auston Matthews. "He took me under his wing," Johnson continues. "He was the right guy for me at that time. As my career went on, he continued to get bigger and get more clients."
For some of the smaller names in hockey, though, they may benefit more from smaller agents. "A lot of players have a sense of loyalty," Johnson adds in." And that should be respected, but this is a business."
Asking the Tough Questions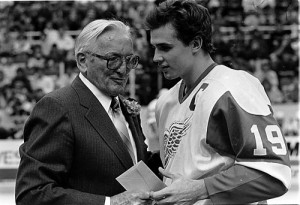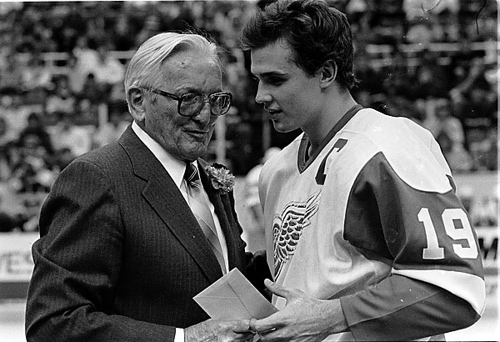 Hockey entertainment is a big business and it's getting bigger too. "I think a lot of guys don't know what they don't have," says Watkins. "A lot don't know what their agent could be doing for them," and this is a great point. How do players know they've got a good agent? How do they know when it's time to change agents? What are the red flags every rising superstar or downhill roller should know about a hockey agent? How will they know their agent is maximizing their career potential?
The smart thing to do is talk to other agents about what's going on with your contact and everything else that's important. You'll either get confirmation that you have a great agent, or you'll learn about missed opportunities. Either way, it's a win-win situation.