One of the greatest things about the NHL is that it has players spanning various countries and nationalities, all coming together with the common goal of winning a championship. For some reason, however, it's been reduced to an imaginary battle of North America, representing both the superiority complex of Americans and the inferiority complex of Canadians. And although mocking Canada over just about anything is seen as fun, having no Canadian-based teams in the playoffs is no laughing matter.
@marcyTHW But how else will us Americans satisfy our need to be the best?

— Jordan Dix (@jordan_dix) March 30, 2016
The league makes a lot of revenue through Canadian-based teams, and no one wins if they aren't bringing in playoff money. But beyond the financial implications, something that every hockey fan should care about regardless of where they live, I for one don't really care which teams are in the playoffs. Growing up, my favorite hockey player, though Canadian-born, played for an American team. It became my favorite team, and still is today (they're currently in the playoffs, so I'm happy). I know for a fact I'm not alone in that boat.
I honestly believe that some think all Canadians woke up this morning and cried into their cereal over the fact that every Canadian team has officially been eliminated. But that couldn't be further from the truth. I'm far from the only person who cheers for a team in an American city, and more than that, why would you want your rival in the playoffs anyway? If you're a Montreal Canadiens fan, you don't want to see the Toronto Maple Leafs in the postseason, just as much as you don't want to see the Boston Bruins there. Habs fans won't start to cheer for the enemy simply because they reside in the same country. Do you think a Philadelphia Flyers fan would cheer for the Pittsburgh Penguins to win the Cup if they were facing a Canadian team, because they're American? Yeah right.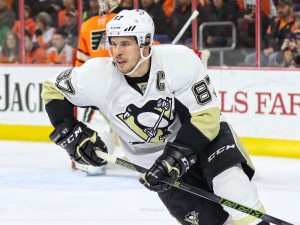 I understand that there are some hockey fans who don't necessarily have a rooting interest, and therefore will always default to a Canadian-based team. I could see them being disappointed, but this situation does nothing to show an indication of the state of hockey in this country. If you're wondering how Hockey Canada is doing at the grass roots level, well consider the fact that the men's side has won the Gold Medal at three of the last four Olympic games, including the most recent two, and the women's side has won Gold in the last four games. Canada's World Junior Team won Gold in the 2015 tournament.
I personally care less about Canadian-based teams, and more about the status of Canadian-born players, because they're the ones who will be wearing the Maple Leaf in International competition. As is always the case in the NHL, Canadian players are represented extremely well throughout the league, and many of our best players are key to the success of their teams. If you look closely, you'll see Canada all over the NHL playoffs. (NOTE: In brackets are the total number of Canadian players on the active roster, listed are the more prominent names).
Washington Capitals (10) Braden Holtby, Justin Williams
Dallas Stars (14) Jamie Benn, Tyler Seguin, Jason Spezza, Patrick Sharp
St. Louis Blues (15) Alex Pietrangelo, Robby Fabbri, Jake Allen, Brian Elliott, Jaden Schwartz
Anaheim Ducks (15) Ryan Getzlaf, Corey Perry, David Perron, Cam Fowler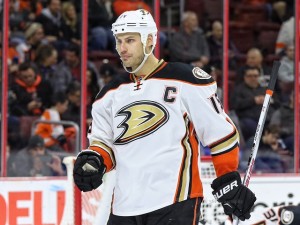 Los Angeles Kings (14) Jeff Carter, Tyler Toffoli, Drew Doughty, Tanner Pearson
New York Rangers (10) Derick Brassard, Rick Nash, Eric Staal
Chicago Blackhawks (10) Jonathan Toews, Duncan Keith, Brent Seabrook, Corey Crawford
Pittsburgh Penguins (10) Sidney Crosby, Kris Letang, Marc-Andre Fleury, Matt Cullen
Tampa Bay Lightning (8) Steven Stamkos, Brayden Coburn, Alex Killorn
Florida Panthers (16) Aaron Ekblad, Roberto Luongo, Jonathan Huberdeau, Brian Campbell
San Jose Sharks (12) Brent Burns, Joe Thornton, Marc-Edouard Vlasic, Martin Jones, Logan Couture
New York Islanders (15) John Tavares, Ryan Strome, Johnny Boychuk, Travis Hamonic
Nashville Predators (11) Shea Weber, Ryan Johansen, Ryan Ellis, James Neal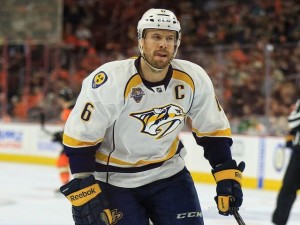 Boston Bruins (11) Patrice Bergeron, Brad Marchand, Ryan Spooner
Philadelphia Flyers (11) Claude Giroux, Wayne Simmonds, Brayden Schenn, Steve Mason
Minnesota Wild (10) Devan Dubnyk, Jared Spurgeon
Hockey experts will try to pick apart the reasons why teams in Canadian cities have fared so poorly, especially after such a good showing last season. It could just be a lull, and injury woes have played a part in many places. Are there too many expectations on teams north of the border to be better? Could be. Could also be the odds are always stacked against them just based on numbers (only seven out of 30 teams). But, most of the Canadian clubs should get a high draft pick, and that will help their cause going forward. At the end of the day, every fan hopes their team makes the playoffs, no matter where that team is located. Beyond that, well it makes for a popular talking point. And that's about it.
Marcy, a former hockey player, is a hockey correspondent on CTV News and TSN radio. She began her career as a Sports Journalist in 2009 and has been part of The Hockey Writers since 2010, where she is currently a senior writer and editor.