The Vancouver Canucks hope that Adam Gaudette will blossom into a dependable third-line center for them in the future, but right now he is not the most ideal fit on a two-way checking line. They need to find a dependable trio like Alex Burrows, Ryan Kesler, and Jannik Hansen were back in the day when they were creating havoc in the bottom-six. That line had everything from speed and forechecking to physicality and agitation. More importantly, it could be deployed as a matchup line to prevent goals and an offensive unit to score them. If they could find that again in 2020-21, the sky's the limit for this team.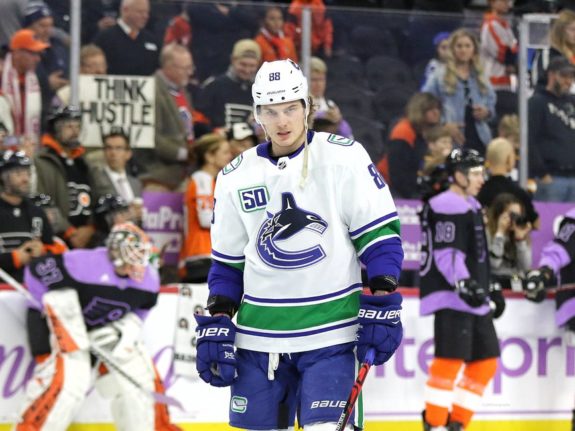 So, how could the Canucks move towards creating that magic again? First, they need a dependable third-line center that can consistently win draws, create havoc on the forecheck, and be an offensive threat as well. In this two-part series, I am going to outline a few options they could pursue to do just that. Part one will be through the free-agent route, and part two will be through the trade market. So without further ado, here are some free agent third-line centers they could target.
Erik Haula
Erik Haula is an interesting option in free agency as he could be had for minimal money and commitment. He only played 41 games last season and scored 12 goals, his lowest total since the 2014-15 campaign. He has shown in the past that he can score goals having potted 29 of them as a member of the Vegas Golden Knights in 2017-18. He also was a key producer in the playoffs scoring three goals and nine points during their run to the Stanley Cup Final.
Related: NHL Power Rankings Based On Positional Rankings
Haula's package is very impressive, combining speed, size, and hands into a pivot that wins more draws than he loses. Over the course of his career, he has averaged a 51.3 percent efficiency rate and has only been below the 50 percent line twice in his seven-year tenure in the NHL. He also rarely gives the puck away sporting an impressive 181-118 giveaway to takeaway ratio.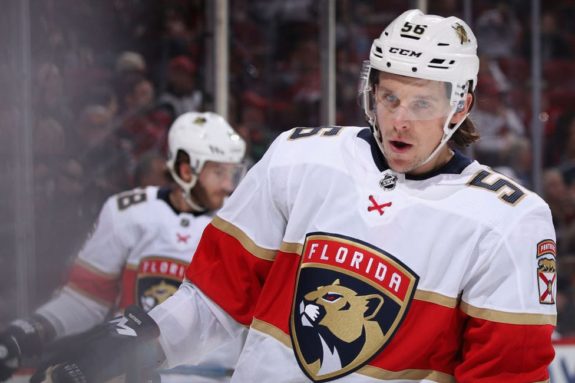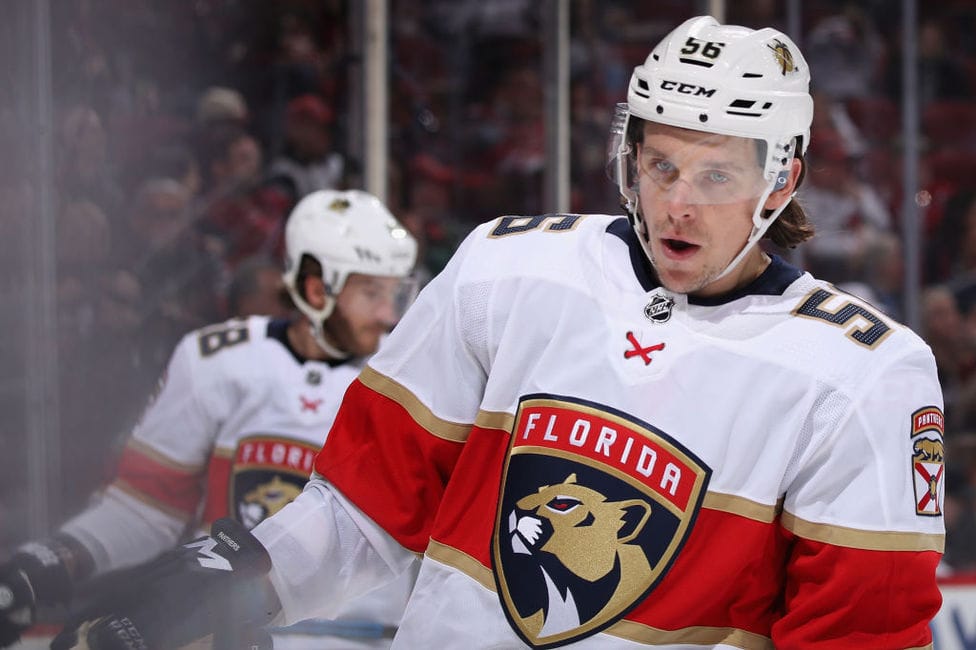 If Haula can return to the form that saw him score 29 goals, the Canucks could have a pretty solid third line with skilled prospect Nils Hoglander on the left-wing and Adam Gaudette switching between center and right-wing ala Pettersson and JT Miller on the top line. They would drive other teams crazy with their speed, forechecking, and offensive skill. Not to mention all of them have an infectious work ethic. Above all, this line would have the puck a lot thanks to Haula's masterful work in the dot.
Cody Eakin
We go from one former productive Golden Knight to another. Just like Haula, Cody Eakin had a down season after leaving the confines of Sin City. He posted only 5 goals and 15 points, following a campaign that saw him score a career-high 22 goals in 78 games. Again, like his former teammate, he could be had for a budget contract both in term and dollars.
Eakin is similar in age and stature to Haula, but he hits a whole lot more as he has 601 career hits compared to Haula's 273. He doesn't have the same scoring pedigree, but he has hit double-digits in five of his nine seasons in the NHL. He also is a pretty consistent faceoff man hovering around the 52 percent mark for most of his career.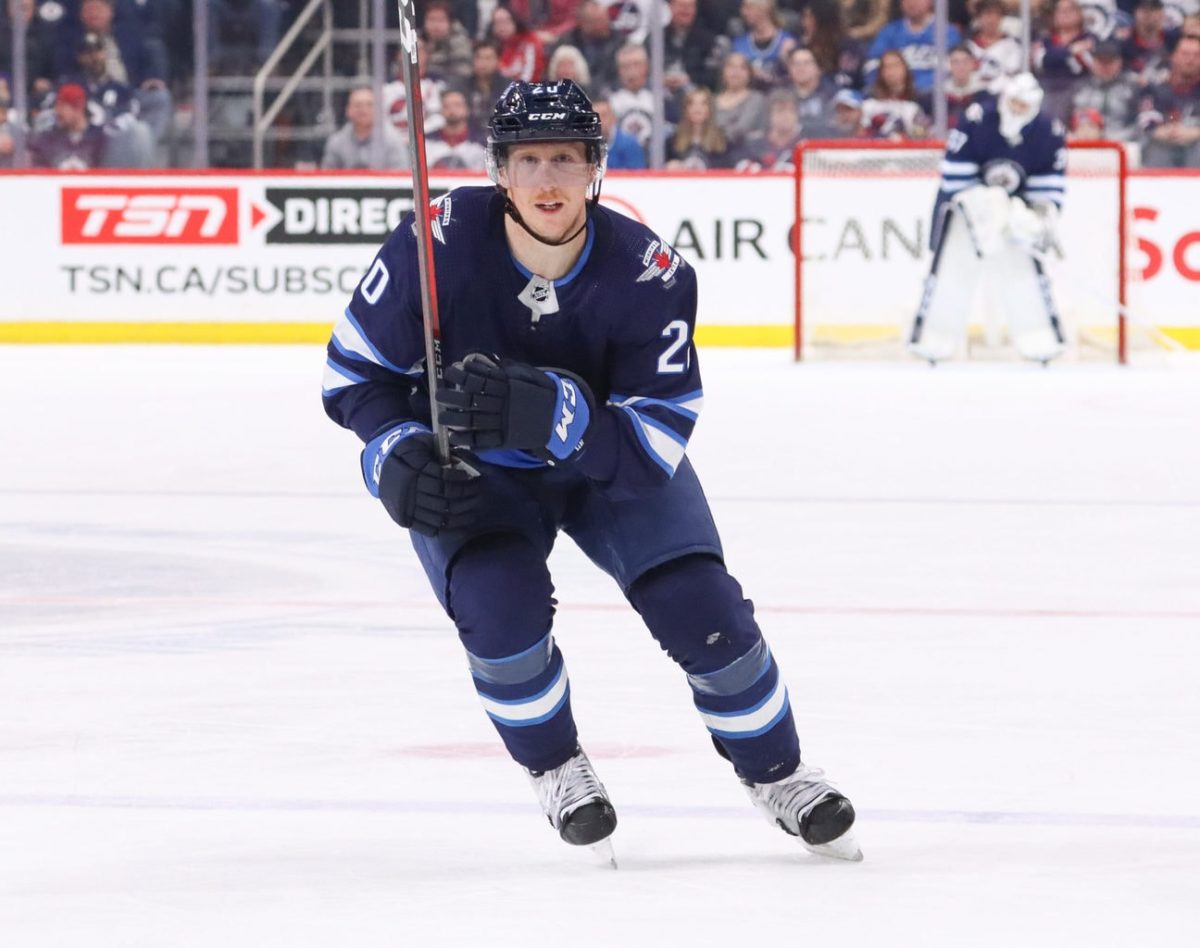 Eakin checks most of the boxes for a third-line center as he combines faceoff ability, two-way play, and a work ethic that never waivers.
He's [Eakin] one of the tenacious, one-on-one battle guys. You can't keep him down. You start him on your fourth line, and next thing you know you're playin' him in your top six. He can play fourth line left wing or first line centre.

Mark Lamb, former head coach of the Swift Current Broncos
Clearly, he is versatile, so he could play a role that allows Gaudette to learn the center ice position while having a reliable mentor to take draws and teach him the ropes of being a dependable third-line pivot.
Mikko Koivu
Mikko Koivu is in the twilight of his career having scored only 12 goals over the past two seasons. The veteran of 1028 NHL games will be moving on to another franchise or his native Finland this offseason after his team of 11 seasons told him that they would not be re-signing him for the 2020-21 campaign.
Koivu could be the perfect checking line center for the Canucks. He is a faceoff specialist (54.2 career faceoff percentage) and an elite presence in the middle of the ice. If you're looking for a mentor for Gaudette, look no further than him. He has never been the most prolific goal scorer in the NHL having only eclipsed the 20-goal mark three times in his career, but he probably could be talked about in the same breath as some of the best two-way centermen of all-time.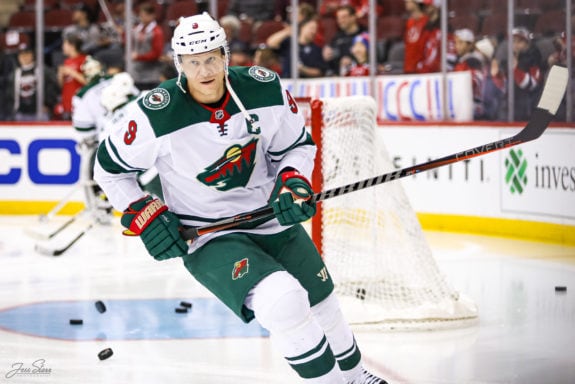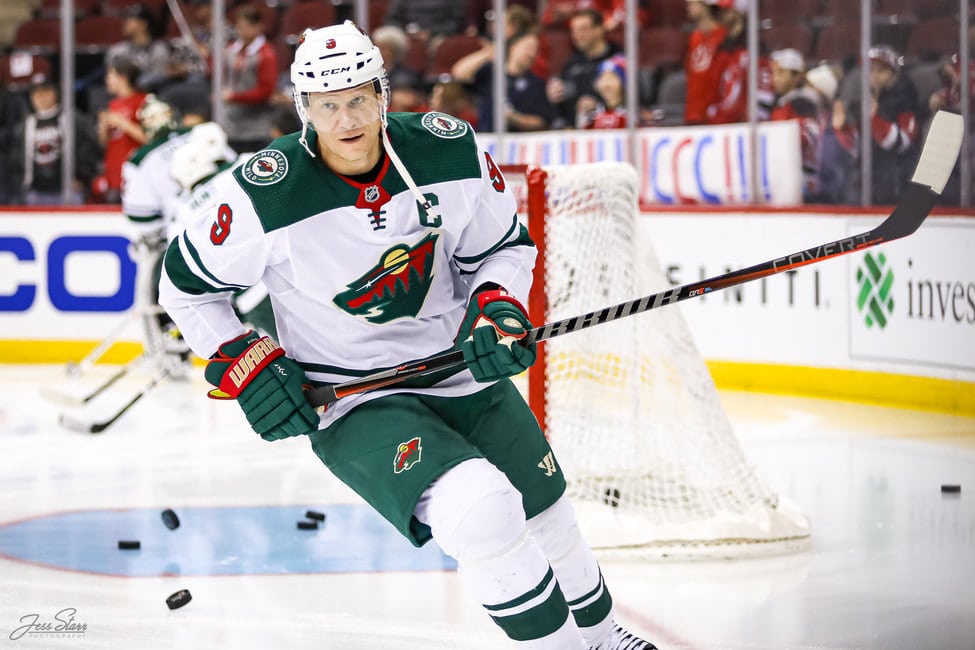 Koivu is not the player he once was, but he can still play an important role in a lineup. He can kill penalties, win key faceoffs, and be a rock defensively. I think having him between Hoglander and Gaudette could be one of the best third lines in the NHL. Their speed and tenacity combined with his smarts defensively could make for a very interesting matchup for the opposition.
Related: Mikko Koivu: A Living History of the Minnesota Wild
As for cost, Koivu could be signed at a bargain basement one-year deal, at most $2-3 million in average annual value (AAV). He only has produced 50 points in the past two seasons and could be enticed into playing at least one more year surrounded by a team full of youth and energy. Could he do a Mats Sundin and play his final NHL season as a member of the Canucks after spending his entire career as an iconic member of another team?
Canucks Need Gaudette to Transform
Whoever the Canucks choose to bring in as a third-line center will be acquired to help Gaudette establish himself as a consistent two-way threat. For his line to be effective, they need the puck, especially if Hoglander is ultimately placed alongside him. Whoever it is should be used in the same way Miller is on the top line with Pettersson. He takes the faceoffs, then retreats to his wing position when play starts.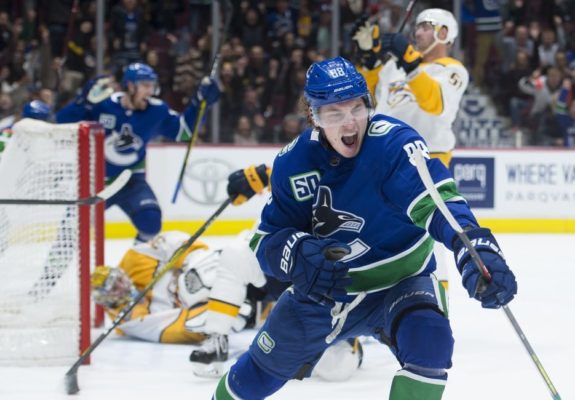 The key difference with Pettersson is that he already is an elite two-way threat. He only needs to improve his play in the dot. Gaudette is still learning the defensive game, so he needs someone to mentor him there as well. Eakin, Haula, and Koivu are all equipped to do that. Koivu is the best option in character, ability, and experience, but seeing that he could be leaning towards retirement in Finland, Eakin or Haula would be great consolation prizes.
Related: 3 Canucks Prospects From 2019 Draft Who Could Surprise
Whether it be Eakin, Haula, or Koivu, someone needs to help Gaudette transform into the two-way threat we all know he can be. If that happens, the Canucks will be one step closer to becoming a Stanley Cup favourite each and every season.
---
---