For much of the last five years, it has been well known that the Pittsburgh Penguins are a weak team. While the defense is becoming increasingly stout, the Penguins lack a gritty presence among their forwards. Players like Patric Hornqvist and Evgeni Malkin have size and strength that they use, but the franchise is otherwise lacking. They have had tough players, but none that could contribute effectively or initiate an attitude change on team. In fact, many of them, such as the recent experiment with Steve Downie, proved to be detrimental to the team's performance in the long run.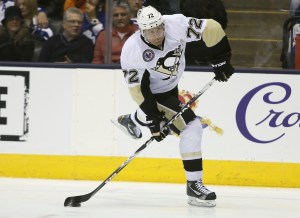 The Chicago Blackhawks have clearly proven that this does not need to be the case.  They also have two certifiable superstars in Jonathan Toews and Patrick Kane, yet they have built a sturdy collection of power forwards who can tally points and throw their bodies around to disrupt the opposition. Furthermore, they do not panic in the face of hardship, which is something Pittsburgh struggled with mightily down the stretch. In fact, an unnamed Penguin told columnist Josh Yohe, who was then with the Pittsburgh Tribune-Review and is now with DKOnPittsburghSports.com, that "when one little piece of adversity hits [the Penguins], we fall apart."
While some hope to pilfer the Blackhawks for these type of players, it seems that the Blackhawks will do all they can to hold to their talent and so the Penguins should begin to look elsewhere for players who can shore up their weak physical presence at forward. Thankfully, several unrestricted free agents will be available who fit the role at (relatively) affordable prices.
1. Eric Fehr – C/RW
The 6'4″, 212 pound Eric Fehr is coming off a terrific season, as he solidified his presence as one of the Washington Capitals' best depth forwards. He centered the team's third line, though he has also swung out on the wing throughout his career, and helped intimidate the opposition by keeping them scared of his team's bottom six.
Fehr is coming off back-to-back seasons in which he has posted more than 30 points. Additionally, his advanced analytics indicate that he has been able to suppress the offensive opportunities of his opponents far better than a number of other power forwards, including Milan Lucic.
His previous contract was paying him $1.6 million a year and a slight pay bump is be expected. And, at 29 years old, Fehr is likely on the decline given the nature of his playing style. That being said, he has only improved in the past couple of years and could provide the Penguins with a stellar, versatile presence on the ice.
2. Jay Beagle – C
Another versatile winger from America's capital, Jay Beagle is coming off his best season in the pros. In 62 games, he scored 10 goals and tallied 10 assists for a total of 20 points. He continued to excel on the team's bottom line, serving as one of the team's best penalty killers. He was third among Capitals forwards in ice time per game while on the penalty kill, at 1.89 minutes per game.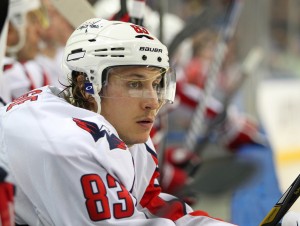 He also proved himself to be a stellar face-off man, winning 57.3 percent of the draws he participated in. The Capitals frequently deployed him the defensive zone for this reason and was then able to use his size (6'3″, 215 pounds) to muscle the puck out of danger. He was so adept at this that he was, in fact, the Capitals fourth-best forward at shot suppression with a rate of 51.38 CorsiAgainst events per 60 minutes.
Unfortunately, Beagle has had a number of injury woes. Another injury-plagued roster addition would be the last thing Pittsburgh needs. However, Beagle only registered a $900,000 cap hit against the Capitals and a major pay raise is unlikely. If the Pens are looking for a cheap upgrade to their penalty kill unit with an improving stick, Beagle could be there man.
3. Chris Stewart – RW
The much-traveled Chris Stewart is sure to be one of the offseason's most divisive available options, with some fearing that he will be drastically overpaid in spite of his relatively ho-hum stat sheet. However, there is no denying that his size and play style would be a welcome addition in the Steel City.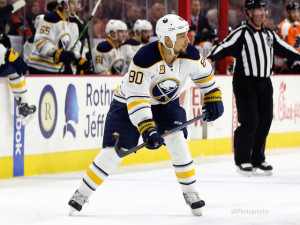 At 6'2″, 228 pounds, Stewart would make for a stout addition to Pittsburgh's corps of forwards. Furthermore, once he made his way to a decent team in the Minnesota Wild, he found his CorsiFor dramatically improving to 54.8 percent as compared to the 35.2 percent he was posting when playing for the flailing Buffalo Sabres. Stewart proved that when he has capable players around him in a possession-based system that he can be an effective participant in handling the puck.
And while it seems unlikely that he will ever post another 64 point season like he did in 2009-2010, he has averaged just shy of 38 points a season for his career and with the push of Malkin or Crosby, he could see a strong resurgence.
However, Stewart is coming of a $4.2 million contract and a similar payday is to be expected for his services. This could be a bit out of the Penguins price range, but if they can talk Stewart down with the chance to play on a playoff contender with superstar talent that could elevate his play, maybe he could be convinced.