The 2017-18 season was the most unfortunate year for the Chicago Blackhawks in recent memory. After a long offseason, they're ready to go and get back in the playoffs this year. However, many fans have questions on how they will improve and get to where they once were.
Here are five of the most pressing questions Hawks fans have for the upcoming season.
1. Will Crawford Return This Season?
After experiencing a concussion that led to post-concussion syndrome last December, Corey Crawford has not been in the net for the Blackhawks for nine months. One of the biggest questions in the minds of Hawks fans is whether or not Crawford will be in the net opening night or any time early in the season to avoid a rough start or the team.
Although he has improved greatly, Crawford will most likely not be on the opening night roster. Cam Ward is predicted to be in the net opening night, though Crawford was back practicing with the rest of the team on Oct. 1. He's been working with goaltender coach Jimmy Waite for the past few weeks, but never with the team. To Hawks players and fans, this is a huge step in the right direction. Joel Quenneville told NHL.com, "He's full go. He got cleared to play and now we've just got to get him game-ready."
Crawford followed up, "Yeah, that was good. That's the longest I've ever missed. It was good to be out there and not just me and Jimmy on the ice."
Hawks fans hope Crawford will return early in the season and if things keep going the way they're going, that will most likely happen.
2. What Role Will Jokiharju Play on Defense?
Due to Connor Murphy's injury, 19-year-old defenseman Henri Jokiharju will be the youngest Hawk on the opening night roster. Jokiharju has a promising career ahead of him and is often cited to be the player with the potential to revive the Hawks' blue line. After his preseason debut, head coach Joel Quenneville saw promise in him, as he told the Chicago Sun-Times, "I like him. You notice him on the ice," Quenneville said. "He's got a little bit of everything to his game . . . The adjustments from juniors are going to be something that he acquires as we're going along. But he's pretty adept on assessing situations when the danger's there and when it's not. I thought he did a really good job last night." (from "Blackhawks' Murphy to be out longer than expected — bring on Jokiharju?", Chicago Sun-Times – 7/18/18).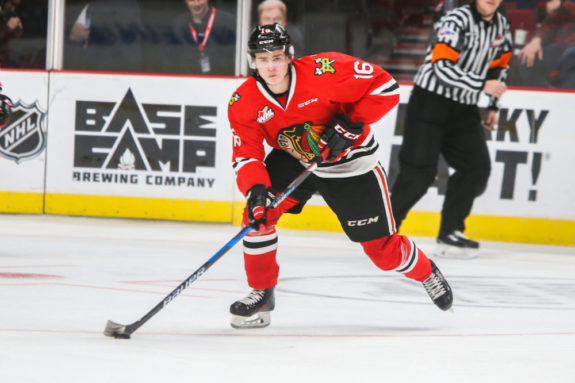 If Jokiharju can live up to expectations, he will make a big difference in the Hawks' blue line that struggled so much last season. All Hawks fans have their fingers crossed that he will.
3. What About the Rest of the Defense?
The Hawks' star defensemen have been Duncan Keith and Brent Seabrook for the past decade. Unfortunately, the two aren't as strong as they used to be. Although they have worked very hard in the offseason to prove that they can be better this season, the spotlight is now on some of the younger defensemen. Jokiharju is set to play with Keith opening night, but Seabrook has also taken on a mentorship role to help Jokiharju start off strong.
Seabrook told the Chicago Sun-Times, "I was young once, too — a long, long time ago in this league," Seabrook said. "I think as a young guy for myself it's just watching the older guys. … You take traits and see how they do things and how they get themselves in trouble, how they get themselves out of trouble. Whatever we can [do to] help, we want to help." (from "Blackhawks' Brent Seabrook could help Henri Jokiharju adjust to NHL", Chicago Sun-Times – 9/30/18).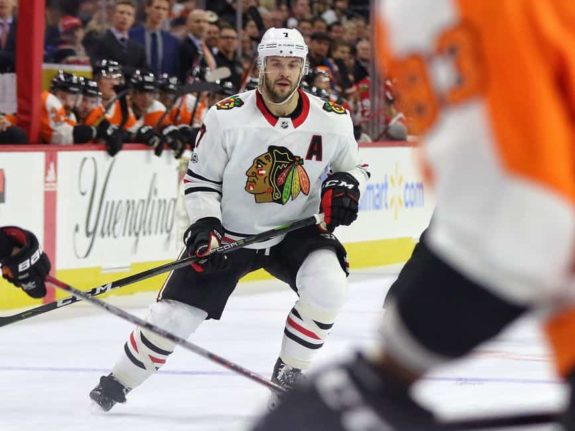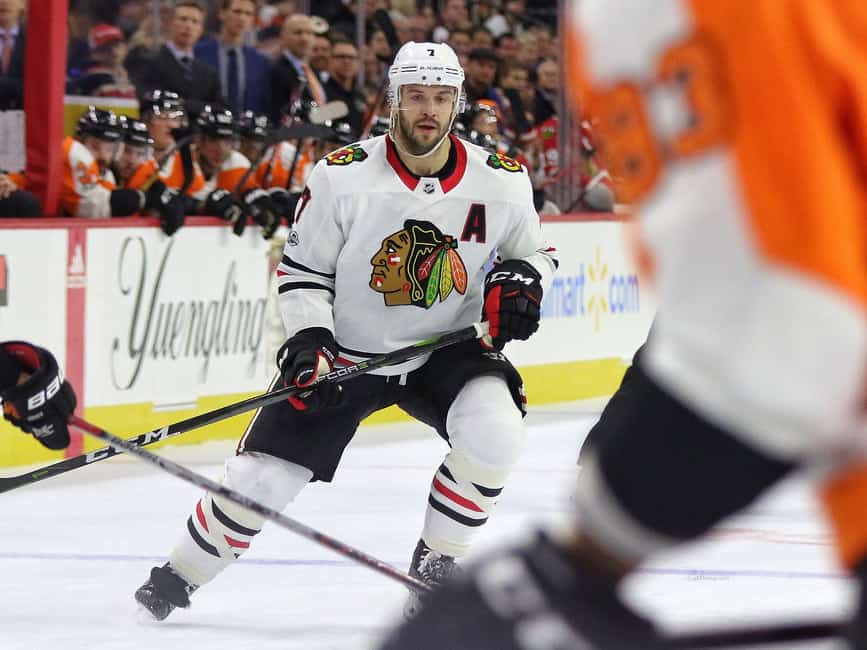 They say teamwork makes the dream work, and that will hopefully help the Hawks' blue line if they all help each other improve. Other defensemen on the roster are Brandon Manning, Erik Gustafsson, and Brandon Davidson.
4. How Will the New Forwards Help?
When it comes to some of the new forwards added to the roster, most of the spotlight is on Dominik Kahun. 23-year-old Kahun did well last year while playing for EHC München in Germany last year and was one of the star players in the silver medal-winning German team in the 2018 Olympics.
He has shined in the preseason and has done whatever he could to earn himself a spot on the opening night roster, as he told the Chicago Sun-Times, ''I feel like I always have to start from zero because I have to fight for a spot here,'' Kahun said Thursday. ''It doesn't matter if I'm good today; I have to wake up tomorrow and be even better. You never can be really happy with yourself because you have to come the next day and be better. My goal is to stay here, I'm going to give everything for that.'' (from "Forward Dominik Kahun makes case for earning roster spot with Hawks", Chicago Sun-Times – 9/30/18).
Kahun is known for being a prolific goal-scorer, something the Hawks definitely need. If Kahun can live up to expectations, the Hawks will benefit greatly.
5. How Can the Veteran Players Help?
In my most recent piece, I discussed how Jonathan Toews, Brandon Saad and Duncan Keith could make comebacks. I discussed Seabrook earlier in this piece and the only veteran left if Patrick Kane. Known as the fourth best forward in the NHL, he's willing to do whatever it takes to be the best in the league again. One of the many ways he wants to improve is by setting a good example for younger players.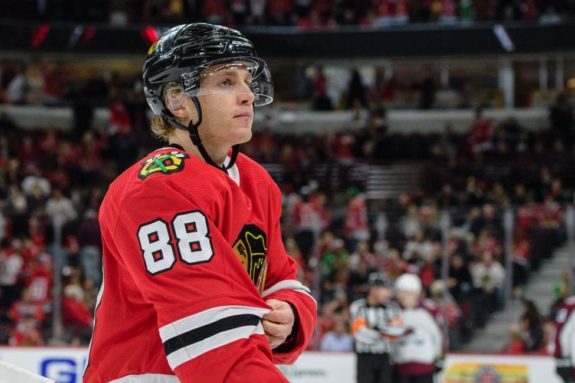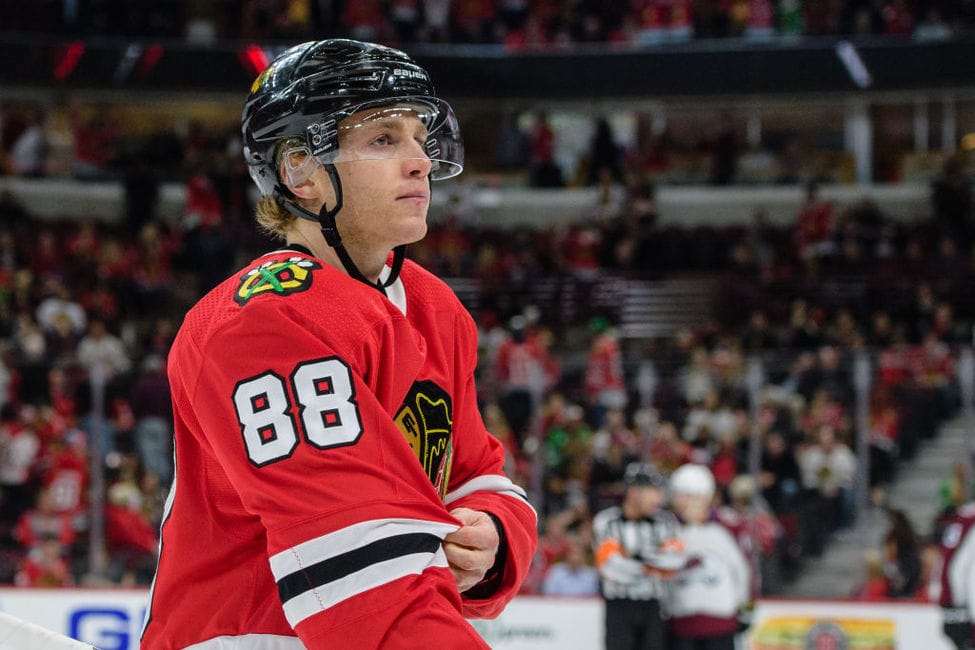 When discussing the upcoming season, he told Chris Greenfield of the Chicago Tribune, "A lot of us trained very hard," he said. "A lot of us skated together in the summer here in Chicago. Worked on different things (to) just be a little more attentive to the details coming into camp. In the past, we've kind of used training camp to get ready for the season. I think now a lot of us are ready. We're just really fine-tuning things and listening to what the coaches have to say, how we want to play differently. A lot of us are almost treating these training camp practices like games where we want to come out and be the best we can that day and really improve that day."(from "Nearing 30, Patrick Kane is revitalized and ready to get the Blackhawks back to the playoffs", Chicago Tribune – 9/15/18).
If the rest of the Hawks can follow Kane's example, improving from last season will most likely go perfectly.
The Hawks start their season facing the Ottawa Senators on Oct. 4 at 6:30 CST.
Illinois State University graduate and lifelong Chicago Blackhawks fan. I also write for The Odyssey at Illinois State and Fans Talk Sports. Other than hockey, I love to write historical fiction and nonfiction.