As the 2018-19 season approaches, the Chicago Blackhawks are looking to make a comeback after their disastrous 2017-18 season. Coach Joel Quenneville is optimistic about it, as he told NHL.com, "Coming off last year, with our experienced guys, new guys, and their experiences, adding it to the mix with younger guys and getting a little bit better, we have some growth and excitement."
However, a comeback will be difficult if some of their star players don't make a comeback as well. It's no secret that stars like Jonathan Toews, Brandon Saad, and Duncan Keith had slumps last season, but how possible is it for each of them to make a comeback?
Jonathan Toews
Scoring-wise, the 2017-18 season was the most embarrassing for Toews with 20 goals and 32 assists in 74 games. It's an abysmal stat compared to his career high 2008-09 season where he tallied 34 goals and 35 assists in 82 games. Due to his massive success early in his career as well as being the youngest captain in franchise history and one of the few current players on the 100 Greatest NHL Players list, his past few seasons have been rather underwhelming.
When it comes to improving for the upcoming season, Toews is looking to adapt to a quicker game. It's no secret that the game has gotten younger and faster. Toews can't control being on the wrong side of 30, but he can work on his speed.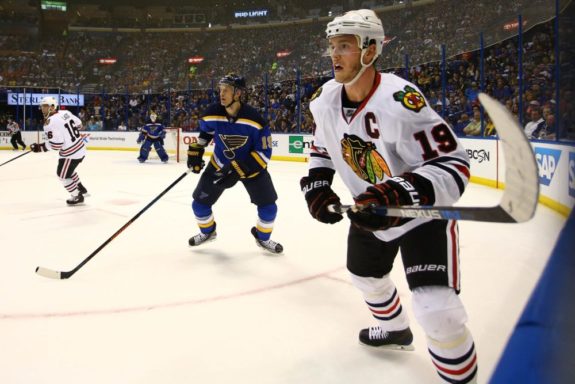 He told the Chicago Sun-Times back in July, "Getting that skill and that creativity back in my game is a big thing I want to focus on. You watch a lot of these young guys that are coming up and getting the opportunity to play right away — they all have the skill, they all have the skating. And it's days like this, where they're out there working on stuff and playing around and just being loose and creative. It's going to be fun to get that back into my game." (from "At 30 years old, Jonathan Toews trying to adopt a more youthful mindset, style", Chicago Sun-Times – 7/18/18).
As the season opener grows closer, he has the same goal he did two months ago, as he tells Madeline Kenney of the Chicago Sun-Times, "It's just always identifying little ways you can get better [and] little weaknesses in your game," Toews said. "[It's] also building on the things you already do well but you still have to improve upon because the game is getting better and better. It's a fun challenge." (from "Jonathan Toews puts pressure on himself for bounce-back season", Chicago Sun-Times – 9/16/18).
His preseason performance is already better than his prime from last season. His new training regimen seems to be working out, and if he can return to the glory of his early days this season, it would be instrumental to the Hawks' success. The goal for Toews should be to get his first regular-season goal as soon as possible. It's taken him awhile the past couple of years and seems to carry into the rest of the season. For Toews, a strong start is a must.
Brandon Saad
Saad returned to the Hawks' roster last October after his two years with the Columbus Blue Jackets. Thereafter, the Hawks traded Artemi Panarin for him. His start looked promising, as he scored a hat-trick at the season opener. It was a downhill path for him the rest of the season, though, which he ended with 18 goals and 17 assists in 82 games.
The Hawks expected much more from Saad after trading Panarin, the Hawks' first Calder Trophy recipient since Patrick Kane, for the two-time Stanley Cup Champion. Panarin tallied 27 goals and 55 assists in 81 games with the Blue Jackets last season, The winner of this trade is clear as day.
When it comes to Saad's career as a Hawk, improvement is vital to survival this season. He needs to give everything and more to prove that giving up Panarin wasn't a grave mistake.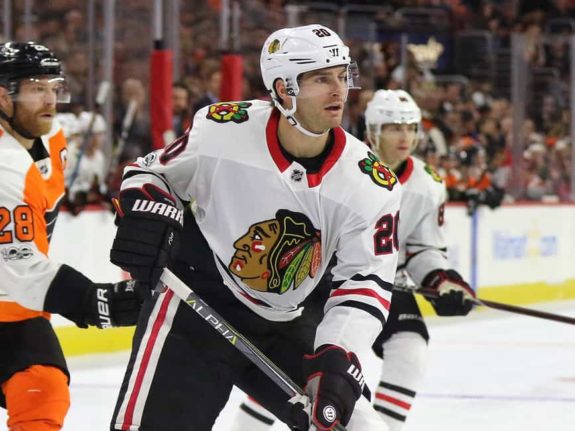 Like Toews, he knew he had to improve in the offseason and changed his training regimen, as he told the Chicago Sun-Times, "I think it was just a bit of an eye-opener with edge work and puck skill. [The] majority of summers, it would just be practices and conditioning. So this summer [I focused on] working more skills with keeping your head up, making plays with the puck and using edge work to skate out of corners and things like that." ("Blackhawks' Joel Quenneville believes 'this year could be huge' for Brandon Saad", Chicago Sun-Times – 9/16/18).
A proposed solution for improving Saad's game has been to put him on a different forward line, particularly with Patrick Kane and Nick Schmaltz. Like Saad, Kane and Schmaltz are more speed-centric forwards. Schmaltz thinks they're a promising trio, as he told Tracey Meyers of NHL.com, "He's one of the best at protecting the puck," Schmaltz said. "He has a good stick, he's hard to move from in front of the net, and he gets those little shots off. They may not be the hardest shots, but he's quick with his stick and can find those loose pucks. Playing with a guy like that, you just want to funnel pucks to the net, and he's always around banging home rebounds. Hopefully, we can use that to our advantage, know where we're going to be at all times and play off him."
Saad's new training regimen and forward line can make or break him this season. A comeback for Saad is possible and essential for his survival as a Hawk, but it will not be an easy road.
Duncan Keith
A star defenseman isn't expected to score a lot of goals, but they're definitely expected to score more than two goals in a season. For Keith, last season was an embarrassment. The second the season ended, he knew he had to step up his offseason training to get back in shape, as he told the Chicago Sun-Times, "The training has to be high end, as hard as I can go and push the limits and come back in great shape." ("At 34, Blackhawks' Duncan Keith to go 'above and beyond' to regain lost form", Chicago Sun-Times – 4/11/18).
Luckily for Keith, he appears to be doing better in the preseason. His projected linemate for the season is 19-year-old Henri Jokiharju who has admired Keith since childhood. Starstruck, he told NHL.com.
"It's a big thing for me. It was awesome practicing with him today," the 19-year-old defenseman said. "I watched him a play a lot last season. He's one of the best in the league."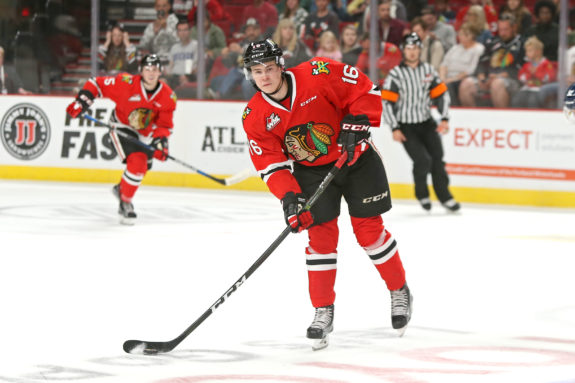 Expectations are high for Jokiharju to help turn around the Hawks' blue line. If Keith is playing back up to par, the two can easily become one of the most lethal defensive pairs in the league. Not only can Jokiharju help Keith improve, but Keith can also be an excellent mentor to the young defenseman with sky-high expectations.
Keith is optimistic about the upcoming season when it comes to how prepared him and his teammates are, as he told WGN Radio, "Everybody seems like they're in good shape and lean and ready to go," Keith said. "I think that's just kind of a sign of the times more than anything. Every team is in good shape, and there's no time to slack off. The league is so fast."
If Keith and the rest of the Hawks can keep their eyes on having a successful season and scoring a playoff spot, a comeback shouldn't be too difficult. An individual comeback for Keith could be a little more difficult since he isn't getting any younger. With Jokiharju, a comeback can be much easier.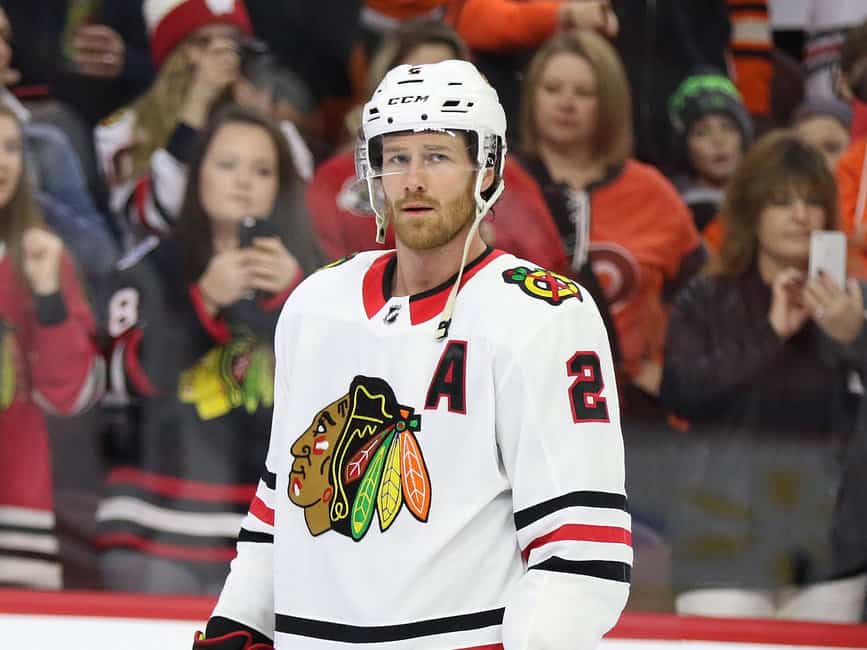 A comeback for all three players will be difficult, but not impossible. Saad definitely has a tougher road ahead of him than the other two, and Toews likely has the greatest chance of succeeding. The success for the Hawks will, of course, be a team effort this season, but it will definitely help if Toews, Saad, and Keith make a comeback.
All stats are obtained from NHL.com