The Calgary Flames were officially eliminated from playoff contention after Game 81. They hung in there a while, but it was difficult to replicate last season's success with such a big personnel change. The division only got better, while the Flames sunk into mediocrity. The direction they take in the offseason will be interesting, but for now, we're going to look at the five big reasons why they missed the postseason.

Inability to Recover From Offseason
The Flames won the division last season, but multiple reasons caused their two best players to want to leave in the offseason. They were dominated by the Edmonton Oilers in the second round, while Johnny Gaudreau and Matthew Tkachuk came to an important decision in their careers. Gaudreau chose to head closer to home back to the U.S. in free agency, while Tkachuk forced the hand of the Flames into a trade.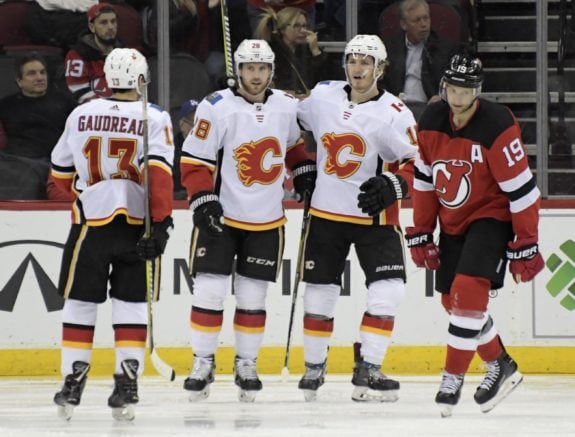 Gaudreau gave very little notice to the Flames that he would be hitting free agency after they put forth a ton of effort to keep him around. This didn't allow them to get an inside track on any of the big free agents. As for Tkachuk, I feel like he decided to leave after Gaudreau skipped town and also play somewhere in his home country.
Not only did the Flames lose their two leading scorers, but they also lost two key members of their defensive group that were solid for them in 2021-22. Erik Gudbranson also ended up in Columbus as a free agent, while Oliver Kylington isn't exactly gone, but didn't play at all this season. That takes a big presence off the defence while subtracting a young defender who broke out with nine goals and 31 points. In return, the Flames acquired Jonathan Huberdeau, Nazem Kadri, and MacKenzie Weegar. I'll get into that disappointment in the next section.
Lack of Production From Offseason Acquisitions
I'll begin with the biggest disappointment, not just on the Flames, but arguably in the entire league. Huberdeau dominated last season and put up 30 goals and 115 points with the Florida Panthers, as they recorded 4.11 goals per game. It wasn't too difficult to predict that we would see somewhat of a decline from the star left winger. But to the extent that his points have dropped off is astonishing. He has 15 goals and 55 points on the season in 78 games while playing anywhere from the first to the third line. Even being close to a point-per-game player would've added a lot more goals and allowed the Flames to come out on top in many of the one-goal losses.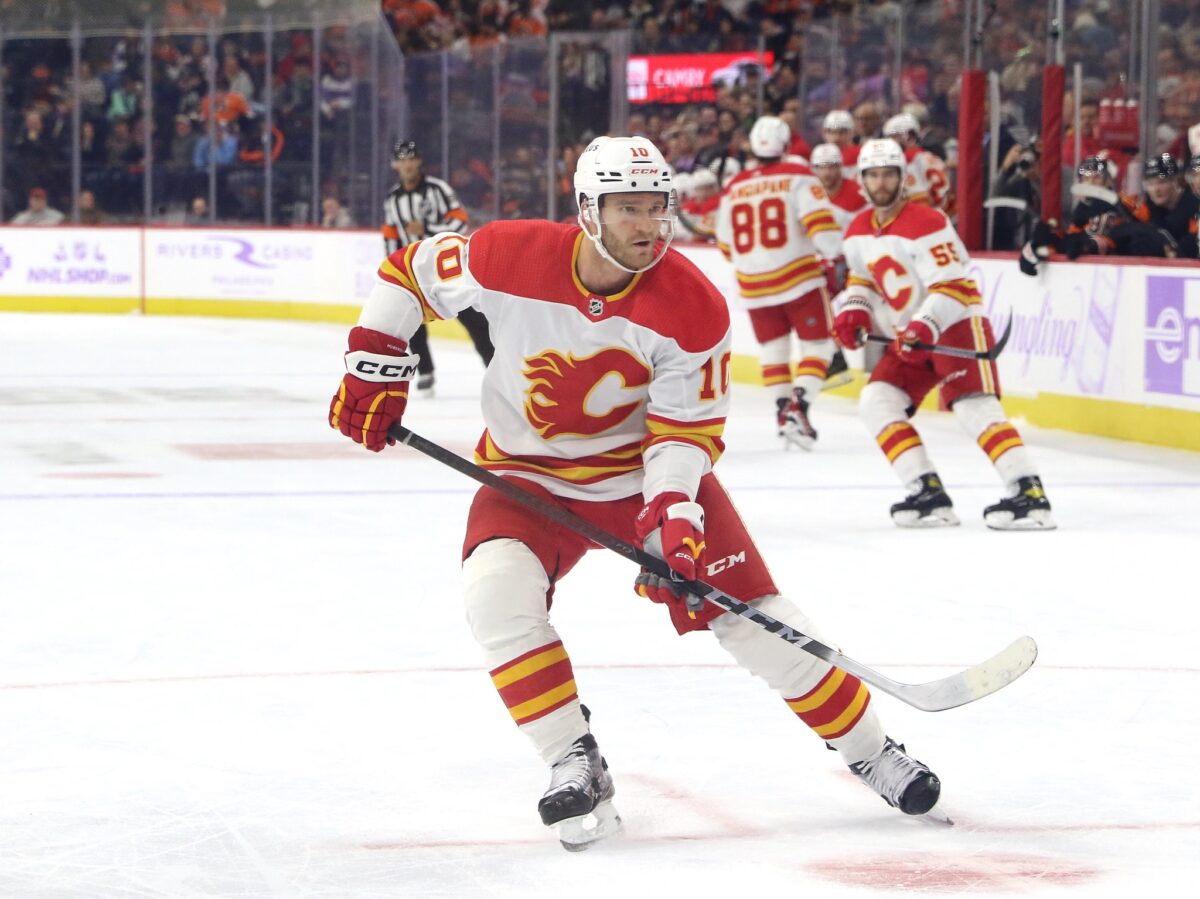 Just like Huberdeau, there wasn't as high of a bar for Kadri after his career year. Last season was an outlier for him playing a lot on the top line and top power play of the very dominant Colorado Avalanche. Before last season, his career high in points was 61, and he had only reached 50 points in three of the nine full seasons. Though he hit that mark this season with 55 points in 81 games, it is a big drop-off from last season. Kadri's season was on par with how his career has gone, but he was paid for what he accomplished last season with 28 goals and 87 points in 71 games. He has been utilized on the first, second, and third lines this season.
Related: 4 Offseason Changes the Flames Must Make
---
Latest News & Highlights
---
The other new addition was Weegar, who didn't show as much of a decline as the other two but also wasn't as dominant as he showed in Florida in the past. He is part of a more cohesive unit in Calgary with multiple defenders having larger roles, whereas he was counted on to be the number one defenceman in Florida for parts of each of the past two seasons when Aaron Ekblad got injured. Weegar wasn't a big problem, and his expectations weren't as high, but he also didn't play to the level that will earn him any Norris Trophy votes as he did in 2020-21 and 2021-22.
Season Declines From Various Players
Not only did Huberdeau, Kadri, and Weegar's play decline, as I mentioned in the section above, others regressed from last season. The main names are Andrew Mangiapane, Elias Lindholm, Noah Hanifin, and Jacob Markstrom – four key players.
Sometimes teams can handle a couple of players struggling to repeat past success, but with the Flames, it was too many. Mangiapane's rise over his first four NHL seasons was well noted, and he scored 35 goals last season. It wasn't totally unexpected, as his shooting percentage the prior two seasons was 17.5 percent. In 2021-22, it was 18.9 percent, but that was actually a decline from the 19.8 shooting percentage he had in 2020-21. He may not shoot a lot, but he is an effective shooter when he does…that is until this season. He scored 17 goals on 180 shots after taking 185 shots last season and scoring more than double the goals. Though this season does seem like an outlier in terms of shooting percentage and goals for Mangiapane, that doesn't help the Flames either way.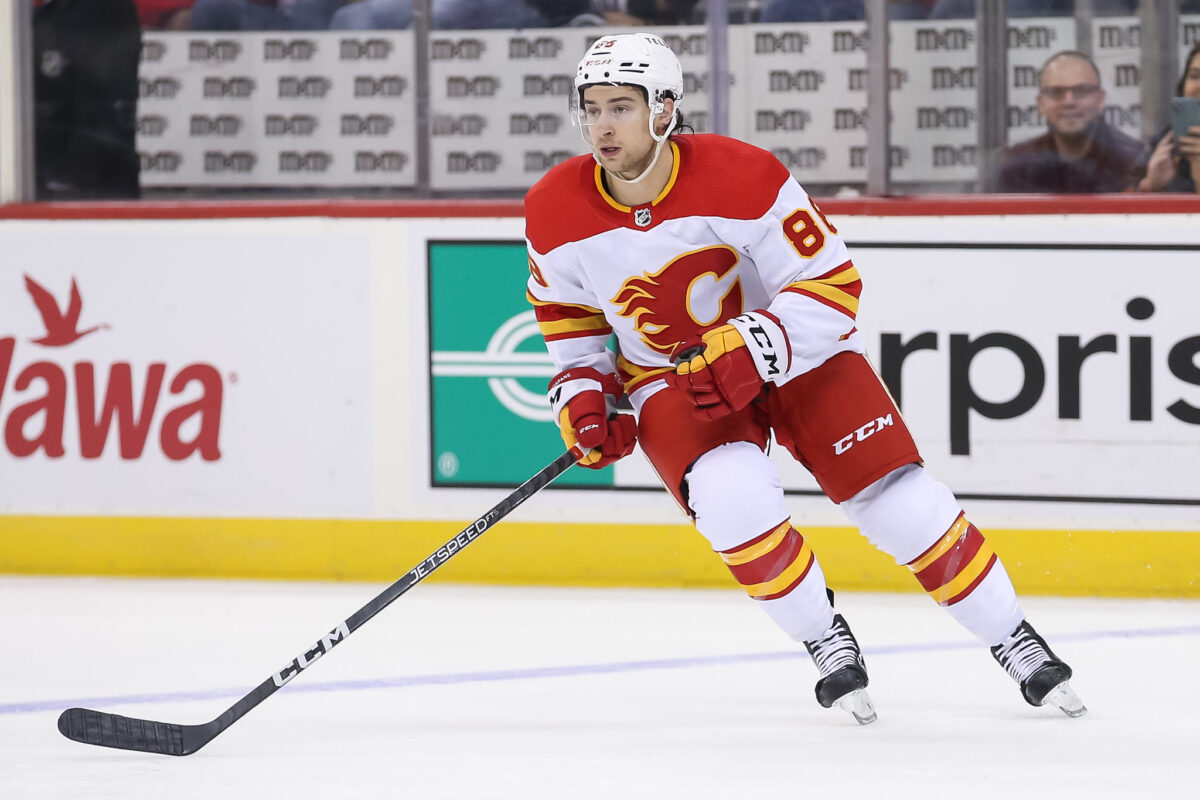 Lindholm is a simpler player to explain the decline in production. He was playing with Gaudreau and Tkachuk last season, both elite players. This season he has had various linemates, none of which are as productive offensively or defensively as those two who departed in the offseason. The 28-year-old is coming off a second-place Selke Trophy finish, 42 goals, and 82 points, all career highs. I would still consider him the Flames' number one centerman, but he may not be that on many other teams.
There are no other excuses for Hanifin's regression other than the lack of scoring around him and his play. He got more playing time at even strength, on the power play and the penalty kill, but scored three fewer goals, 10 fewer points, and five fewer power-play points. He took less shots than he did last season, but the area he did improve was on defence, blocking many more shots and playing a bit more physically. But other than that, his partner, Rasmus Andersson, took charge on the offensive side of things among the defencemen.
Markstrom's season turnaround of sorts came far too late in the season. He has played very well the past three games with a .948 save percentage (SV%) and better over his past nine with a .910 SV%, but his first 50 games saw him produce a .889 SV%. From 37 wins, 2.22 goals against average (GAA), .922 SV%, nine shutouts, .603 quality start percentage (QS%), and 26.1 goals saved above average (GSAA) last season with a second place Vezina Trophy finish to 23 wins, 2.92 GAA, .892 SV%, one shutout, .483 QS%, and minus-18.4 GSAA, it's safe to say he has been a huge reason why the Flames missed the playoffs. Especially since he's paid as one of the top goaltenders in the league, and their backup, Dan Vladar, earned $750,00 this season, $5.25 million less than Markstrom.
Darryl Sutter's Antics
Darryl Sutter upset a lot of players this season. There's a difference between being a hard coach that cares and someone who outright disrespects players. That doesn't sit right with the other players and definitely didn't on multiple occasions this season with the Flames.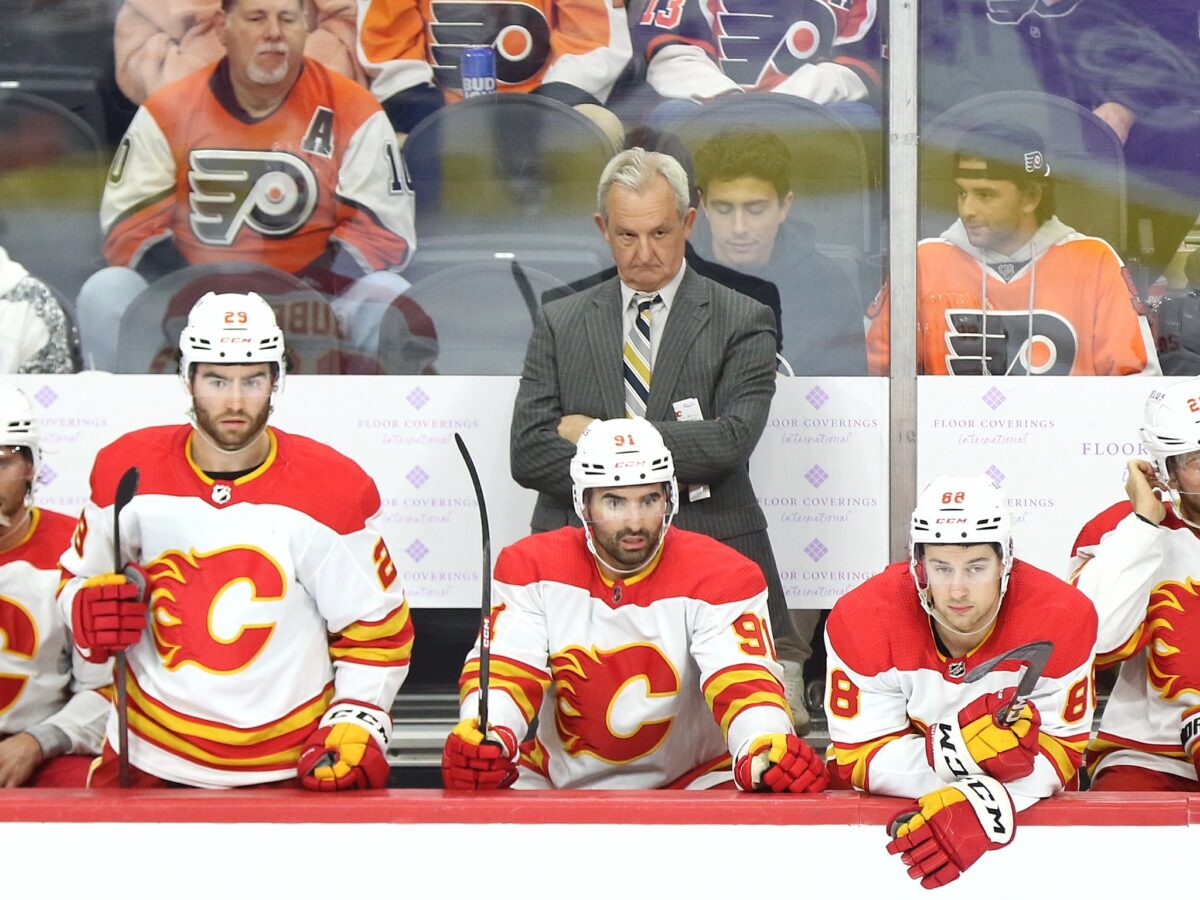 Sutter commented about Huberdeau going to the washroom mid-game and blatantly pretended like he forgot Jakob Pelletier's name after his first NHL game when asked about him. Huberdeau's style of play definitely didn't mesh with Sutter, while time and time again the head coach favoured a player like Milan Lucic, even slotting him in on the second line. A lot is pointing to the likely firing of Sutter this offseason, and for good reason, as changes will come after expectations weren't reached.
One Goal Losses
It would have made a huge difference if the Flames won more of the one-goal games. The NHL record in a season for overtime/shootout losses is 18. The Flames just recorded their 17th of the season, a fitting way to be officially eliminated from playoff contention.
If the Flames had a record of 2-5 in the shootout, that means they had an even worse 5-12 record in overtime. Not only did they lack any real superstardom that could easily finish games the way they could last season, but I will also again bring up the poor decisions made by Sutter behind the bench. In their loss to the Nashville Predators in Game 81 in a shootout with the game on the line, Nick Ritchie was sent out to score instead of leading scorer Tyler Toffoli.
The Flames didn't even have to play in as many one-goal games last season because they had the sixth-most goals and third-fewest goals against in the league. Not this season, as they're the 18th highest-scoring team and have allowed the 14th fewest goals against. The team has 18 wins by one goal and 30 losses by one goal, 13 of them not getting the Flames even a point.
The Flames will likely look to rebound quickly in the offseason with some changes and get themselves back into the playoffs next season in a tough top half of their division. We now have the 2023 NHL Entry Draft to look forward to as the Flames have five picks, including their first and second-rounders.