The National Hockey League's historic announcement yesterday to add six new franchises was met with wild enthusiasm (well, not really) by the new cities and bitter resentment in those centres whose bids were rejected.
The NHL now spans the width and breadth of North America with teams on each coast and in the heart of the continent. The six new cities are Los Angeles, San Francisco, Philadelphia, Pittsburgh, Minneapolis-St. Paul and, conditionally, St. Louis. They are slated to begin play in the 1967-68 season.
Vancouver, Baltimore Shut Out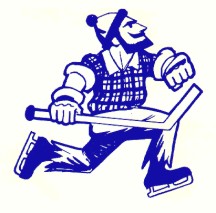 Two cities thought to be strong contenders, if not downright shoo-ins, were rejected outright. Vancouver and Baltimore seemed mystified at their exclusion. In some quarters claims that the entire process was a sham were being heard.
The addition of the new teams is the first change in the makeup of the league since 1941 when the New York Americans ceased operations. There were always plans to revive the franchise, but those never materialized. Mervyn (Red) Dutton, former NHL president, held the rights for many years in hopes he might yet resurrect a once-colourful team.
The rejection of Vancouver was perhaps the most shocking part of the announcement. The governors were not impressed by the presentation by Cyrus McLean and Foster Hewitt. At least that is what they were saying publicly. Stafford Smythe declared after the presentation that there were "too many ten per centers."
Yesterday David Molson, president of the Montreal Canadiens, claimed he really wanted Vancouver in the league:
"I wanted Vancouver in for national reasons, but I could not, in all honesty, recommend the city to my NHL partners after Mr. McLean's presentation. It was hopeless. They'd had a year to prepare out there, but the preparation was inadequate. Among other things, they didn't convince us they have the knowledge to operate a professional sports organization."
St. Louis a Curious Choice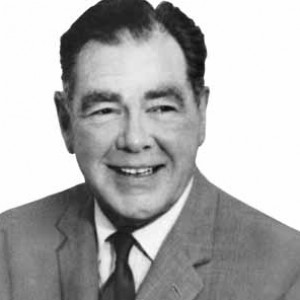 Certainly the Vancouver people had more of the knowledge Mr. Molson suggests was lacking than anyone from St. Louis. That's because the league did not receive even a single application from that city. So despite an obvious lack of interest in St. Louis, the governors awarded a franchise, conditional on an owner coming forth by April 5 of this year.
While it wasn't part of the official announcement, it's expected that Baltimore would be next in line if an owner in St. Louis can't be found.
The St. Louis admission was basically a favour to Chicago Black Hawks owners James Norris and Arthur Wirtz. They own the arena in St. Louis and want desperately to sell the building. Any owner of a St. Louis team will be required to purchase the rink from them. They will not lease the building.
One story making the rounds is that when the governors initially approved expansion, Norris threatened to veto the entire project if St. Louis wasn't included. The vote at that time required unanimous approval and Norris said that the only way he would give his support was if St. Louis was granted a franchise, conditional on the new owner buying his arena.
Stafford Smythe says that Norris has guaranteed that he has four potential buyers for the building, and thus four potential franchisees. He has 60 days to come up with a buyer.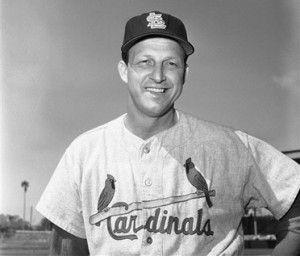 You can bet the farm a deal will be in place with someone by then. Former St. Louis Cardinals baseball legend Stan Musial is reported to be the front-runner. Musial is said to be close with Norris and is well-heeled financially.
Buffalo was another city that made a very impressive pitch, only to be left out in the cold. Once again, Smythe provided an example of the convoluted logic that dominated the NHL's thinking:
"I'd have voted for Buffalo if I thought it was the best city. But it lacks the population and potential of the cities we picked."
It's difficult to see how a great hockey town like Buffalo has less potential than an ownerless St. Louis. St. Louis, a city where NHL hockey has already been unsuccessful. The St. Louis Eagles existed for only one NHL season – 1934-35. The Ottawa Senators had moved there but couldn't make a go of it. The team was disbanded after that one season.
$2 Million for 20 Players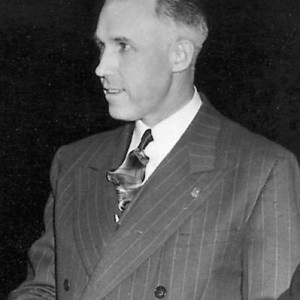 The new teams will pay $2,000,000 for their franchises and the right to acquire 20 players. How the players will be distributed has not yet been determined. It is likely that the established teams will submit a list of protected players. New clubs will then probably get to select from the leftovers.
The level and quality of competition should not be a problem, at least in the early years. NHL president Clarence Campbell says that the new teams will play in a division of their own. He said that for the first few years they will compete at their own level. There will be interlocking games between the established division and the new teams, but that will be on a limited basis. No decision has been made on how, or if, the new teams will be allowed to compete for the Stanley Cup.
Teams will play a 74-game schedule. Ten games will be played against each team in their own division, and four games against each team in the other division.
There were conditions attached to the granting of the franchises. Los Angeles, San Francisco, Minneapolis and Philadelphia all must build rinks that meet NHL standards. Pittsburgh's building will have to be upgraded. As for St. Louis, the arena holds over 14,000 for hockey, but it's an old barn and will need significant sprucing up.
Cooke "Feels Like A King"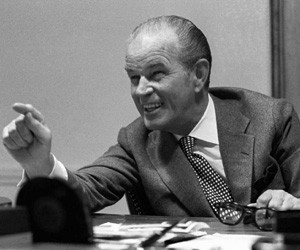 Canadian native Jack Kent Cooke was awarded the Los Angeles franchise. The 53-year-old entrepreneur and sportsman was overjoyed with the news. Owning an NHL team has been a life-long dream. He adds the hockey team to his stable of sports holdings. He is also the owner of the Los Angeles Lakers of the National Basketball Association and owns 25 per cent of the Washington Redskins of the National Football League.
Cooke was ecstatic:
"Happiest day I've ever known. I haven't slept for 24 hours from sheer excitement. I feel like the King of England. I feel like I'm now one echelon above the president of the United States."
Cooke seems to be compiling a collection of sports franchises. He says he would love to also own a major league baseball team. He formerly owned the Toronto Maple Leafs of baseball's AAA International League. He spoke of why he became involved in sports at this level:
"Because I'm a hyper-rabid fan. I know that's a redundancy but it's the only way of describing myself.
"Now you take this hockey team I was fortunate enough to get. I was born in Canada and in Canada every boy has one dream. He doesn't dream of becoming Prime Minister, he dreams of the day he can become a professional hockey player.
"I share those same dreams. And since I'm a little too old to play the game, I did the next best thing."
Cooke is, if nothing else, a tireless worker. When he began to get the idea that his application might have a chance of being accepted, he flew to every NHL city and met with each of the governors. He made sure every one was crystal-clear on his plan.
He also said yesterday that his plans include the construction of a $7 million arena. Cooke says the building will be built principally for housing the hockey team, to ensure perfect sight lines for the ice sport. It will also house the Lakers.
Smythe scoffed at Cooke's ebullience, and his knowledge of the game:
"I think Cooke played one year of hockey, and that was at Malvern Collegiate. He's a tough competitor who will be tough to deal with. I'm going to have a hell of a time staying alive with him."
Vancouver Cries Foul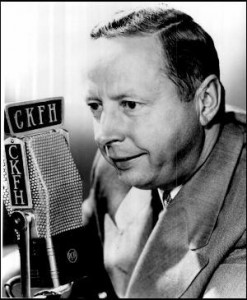 Meanwhile, in Vancouver, indignation and bitterness ruled the day. Many felt that the Canadian west coast city had been "sold down the river" by the NHL governors.
Jim Kearney of the Vancouver Sun perhaps summed up the Vancouver sentiments best:
Vancouver drew a blank card from a stacked deck.
Cyrus McLean, head of the Vancouver group, described the process as a "cooked-up deal." McLean feels that the decision as to which cities would be awarded franchises was made long before this week's meetings. That decision, he says, was based on maximizing television coverage of NHL games.
Hockey broadcaster Foster Hewitt was also part of the Vancouver delegation. He was caught completely off guard by the rejection:
"I was quite shocked when I heard they turned down our Vancouver application. We put a lot of work into the thing, gave it our best shot. But apparently it wasn't good enough.
'To me, the expansion meeting seemed like all part of an act. They moved so fast you'd have to think they knew where they were going before the meeting opened.
"It was the first we'd heard about them dividing the league geographically – sort of zoning on the basis of expense.
"Now when I look back on the situation, maybe questions weren't necessary because our chances were so poor from the start."
Red Burnett of the Toronto Star asked Hewitt if there were too many ten per centers in his group – a reference to Stafford Smythe's belittling of their application:
"That's a laugh – I understand that there are 31 people in the Pittsburgh group. Why, St, Louis wasn't even represented and that city can have a franchise!"
Pittsburgh's ownership group does contain 31 investors. Senator Jack McGregor leads that group and is said to have a stake about the same as McLean's Vancouver shares – 22 per cent.
Mr. Hewitt went on to describe the process from his viewpoint:
"David Molson told me no decision would be reached until late Wednesday. And it was known shortly after noon that certain cities were in and others out. It was all too fast, too pat.
"Stafford Smythe was quoted as saying Monday that Vancouver was a decade away from getting an NHL franchise. That too, makes one wonder.
"Philadelphia hasn't even got a foot of ground for its proposed rink but it's in. And Jack Kent Cooke was an amazing choice.
"They certainly aren't worried about Canadian content of the league. I feel sorry for the people in Vancouver. This won't do hockey any good in that city. Mr. McLean and I might just as well have stayed home."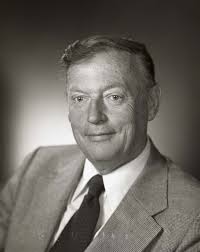 Vancouver mayor Bill Rathie placed part of the blame on the city's rejection by the NHL on Vancouverites themselves. He was speaking about an offer by Smythe and Harold Ballard to build a downtown rink in Vancouver in 1964. That rink would have cost $8 million and would have had a capacity of 16,000. It was defeated when put to a vote of Vancouver taxpayers.
"I told people then that if they wanted NHL hockey, here it was. But they rejected it. That Stafford Smythe deal may in retrospect look pretty good."
Seymour Knox, who represented the Buffalo application was also very disappointed. He was very disturbed at the inclusion of St. Louis after his group worked so hard at putting together their presentation. He was especially upset that St. Louis was given a franchise without having anyone make a formal application.
The Buffalo bid was a victim of being located too close to Toronto. It's likely that Stafford Smythe was instrumental in blocking any chance Buffalo had to be granted a team.
Molson: "A Step in the Right Direction"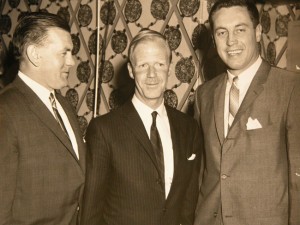 David Molson spoke for the governors, expanding on how happy the league was to expand and some of the rationale behind the choices that were made. He said that expansion was "a tremendous boost for the game.
Mr. Molson had said before the meetings that he would be disappointed if at least two franchises weren't awarded this week.
"Now I'm very happy. This is a tremendous step in the right direction for professional hockey.
We could have delayed acceptance of some applications, but I'm satisfied that we have found very suitable partners in some of the best major sports cities."
Mr. Molson said that not all the governors were on board with expansion until yesterday's vote.
Eventually everyone agreed we cannot remain a tight little island.
Mr. Molson also commented on the curious granting of a franchise without an owner to St. Louis. He said that St. Louis was one of four cities originally identified by the league as a desirable location for a team. He says the city is still a main site for geographic and scheduling reasons.
The Canadiens' president said that it was unfortunate that there was some delay in getting "the right application" but he cited the fact that they had 60 days to "get that one in order."
Retired police detective, involved in hockey at all levels for over 50 years. Member of Society for International Hockey Research and presently a video analyst for the leader in advanced hockey analytics (we work exclusively for 2 NHL clubs, and provide advice on an ad hoc basis to many other clients). Currently the Assistant General Manager for the Pelham Pirates of the Greater Ontario Junior Hockey League. Previously owned the Faceoff computer hockey simulation and also provided all player ratings for the EA Sports series of NHL computer games from the late 90's into the mid 2000's.