The last-place Boston Bruins scored three first period goals, then hung on for a 3-1 win over the Toronto Maple Leafs in one of two National Hockey League games played last night.  In the other contest, Montreal downed Detroit 4-2 in a game where Gordie Howe became the highest goal corer in NHL history.
Three in the first for Boston
In Toronto, the Maple Leafs were without two of their very best players in Dave Keon and Frank Mahovlich, so a loss, even to the cellar-dwelling Bruins, was not something that could be totally unexpected.  Dean Prentice, Johnny Bucyk and Reggie Fleming scored the first period markers that put the Bruins up 3-0.  Toronto seemed completely out of step and offered very little resistance to the Bruins attacks.
In the second frame, the Leafs came out a little stronger but other than a goal from Ron Stewart, they were unable to make a dent in Boston's armour.  Ed Johnston was great in goal for the Bruins and held Toronto at bay the rest of the way.  He was chosen first star of the game.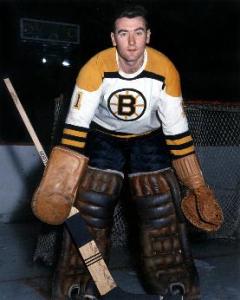 Boston general manager Lynn Patrick was overjoyed with the victory.
" That was our first road win.  I know they didn't have Keon or the Big M, but we were without Murray Oliver, our best centre, and Tommy Williams.  And Ted Green was great for us.  He's all-star material."
Howe sets record
At Montreal, the Canadiens skated to a solid 4-2 win over the Wings from Detroit, but it was Gordie Howe who received the largest ovation of the night.  Howe, who holds most of the NHL's scoring records, broke the last mark still held by Maurice (Rocket) Richard.  He scored his 627th career goal (including playoffs), eclipsing Richard's total of 626.  the crowd of 14,809 gave Howe a loud and lengthy ovation even though the fact that it was the record-breaker was not announced.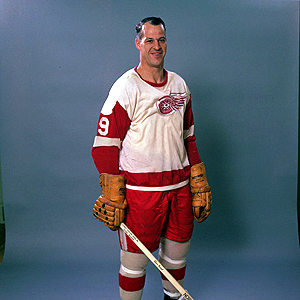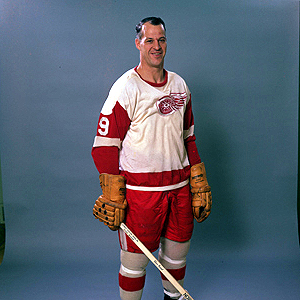 Dave Balon, Bobby Rousseau, Claude Larose and Jean Beliveau were the Montreal goal-getters.  Ted Lindsay's first goal of his comeback season was the other Red Wing score.  Habs' netminder Charlie Hodge came up with 28 saves in a strong performance between the pipes for Montreal.
Retired police detective, involved in hockey at all levels for over 50 years. Member of Society for International Hockey Research and presently a video analyst for the leader in advanced hockey analytics (we work exclusively for 2 NHL clubs, and provide advice on an ad hoc basis to many other clients). Currently the Assistant General Manager for the Pelham Pirates of the Greater Ontario Junior Hockey League. Previously owned the Faceoff computer hockey simulation and also provided all player ratings for the EA Sports series of NHL computer games from the late 90's into the mid 2000's.