The NHL has a long and storied existence. Legendary teams, lines and players serve as a reminder of days gone by while today's players continue to forge the legacy left behind by the pioneers of our beloved game.
Like any legendary player, their contributions to the record books survive the test of time. Whether they changed the way the game was played like Bobby Orr and Wayne Gretzky did, or simply scored at a pace that was once unthinkable at the time like Phil Esposito and Bobby Hull did, every great player has his claim to fame.
---
---
Over the years, a number of dominant lines came together for their NHL clubs. The Los Angeles Kings Triple Crown Line consisting of Marcel Dionne, Charlie Simmer and Dave Taylor was arguably the most dominant line of all-time, with the Detroit Red Wings Production Line consisting of Gordie Howe, Sid Abel and Ted Lindsay coming in at a close second.
Whether they played on the Triple Crown Line, the Production Line, The Punch Line (Maurice Richard, Elmer Lach, Hector "Toe" Blake), The Kid Line (Harvey "Busher" Jackson, Joe Primeau, and Charlie Conacher), The "LCB" Line (Reggie Leach, Bobby Clarke, Bill Barber) or The Legion of Doom (Mikael Renberg, Eric Lindros, John Leclair), each and every one of those players brought an irreplaceable skill-set to their line, which helped earn them a place in the hockey history books.
But what if the players were not handcuffed by team allegiances and the hands of time, what would the all-time best lineup in NHL history look like?
---
Latest News & Highlights
---
Rather than simply picking the top statistical players we came up with ten criteria that would help form our roster. We also want to make it clear that we are looking to put together a team, which means three scoring lines, and a checking line.
The criteria for inclusion on this list would be as follows:
To make the team you would be drafted based on the position you played.
Statistical dominance, while important, would not be the only criteria.
Individual Awards would be considered.
Stanley Cup/Team success would be considered.
Positional dominance would be considered.
Contribution to the game (changing the way it was played) would also be considered.
Inclusion into the Hockey Hall of Fame would be considered.
Legendary status would also come into play (Bobby Hull's slap shot, Mark Messier's compete level, Scott Stevens' hits, Hasek's uncanny ability to psych teams out)
Two-way play by both Defensemen and Forwards (+/-, play without the puck, puck-handling, creativity, etc.)
 Longevity & health would also come into play.
So, without further delay, here is the All-Time Best NHL Lineup
The Best NHL Defensemen
***All Statistics and position references taken from NHL.com.***
The Best NHL Defensemen Ever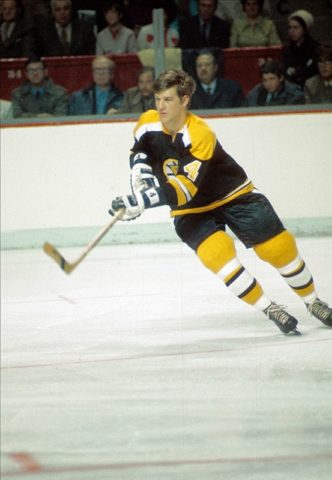 When the debate over which player was the best of all-time rears its ugly head, three names always come up— Wayne Gretzky, Gordie Howe and Bobby Orr.
Depending on your view, Orr is arguably the best player ever. Even if you disagree, there is no doubt that he is the best defenseman of all-time.
Orr was a pioneer for offensive defensemen. He was the first defenseman to really embrace the idea of making offense a priority and his end-to-end rushes were a thing of beauty to watch.
Orr is the only defenseman to score nine hat tricks, was the first defenseman to score 30 goals in a season (1969-70), the first defenseman to score 40 goals in a season (1974-75), the first player to register 100 assists in a season (1970-71), the only defenseman to lead the NHL in scoring (a feat he accomplished twice in 1969-70 and 1974-75), and he is the only player to win the Norris, Art Ross, Hart and Conn Smythe Trophy in a single season.
Orr owns the record for the most points in one season by a defenseman (139; 1970-71), most assists by a defenseman in one season (102; 1970-71), the highest plus/minus in one season (plus-124; 1970-71), and he ranks second overall for most goals by a defenseman in one season with 46 (Paul Coffey had 48 in 1985-86).
To put everything into perspective, Orr played a total of 657 NHL games, notching 270 goals and 645 assists for a total of 915 points. That's an average of 1.393 points per game— fifth all-time and highest amongst defensemen. Again, Orr averaged the fifth-highest points per game of all-time…and he was a defenseman!
Orr was so slick with the puck and so elusive when he was on the rush that his opponents and teammates often appeared to be moving in slow motion.
Say what you will about Paul Coffey, Denis Potvin, Doug Harvey, Larry Robinson, Eddie Shore, Nik Lidstrom and Raymond Bourque— Bobby Orr is still the best defenseman to ever lace up the skates.
Known as the best set-up man of his time and perhaps the best defensive defenseman ever, Doug Harvey ranks number six on The Hockey News' top 100 players of all-time.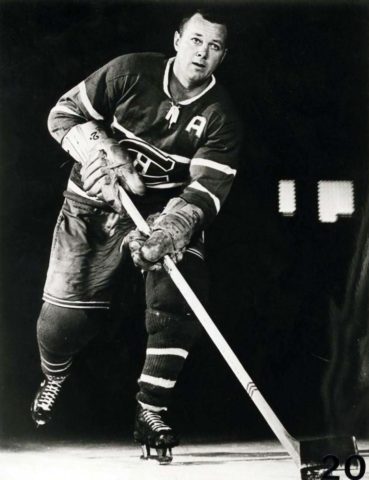 An 11-time All-star and seven-time Norris Trophy winner, Harvey's skating was effortless and he might just be the cleanest hitter in NHL history.
Harvey was a wiz with the puck, rarely giving it up to opposing players, which resulted in Harvey controlling much of the games in which he played. Harvey's stick handling, ability to take the puck off of opposing players sticks and pin-point passing made him one of the most dangerous defensemen of all-time.
Legendary hockey coach Toe Blake, who also witnessed the likes of Paul Coffey and Bobby Orr play, once said of Harvey: "As far as I'm concerned, he's (Harvey) far and away the best defenseman ever", said Blake.
Harvey was the quarterback of arguably the best power play of all-time, which included the likes of Bert Olmstead, Maurice "Rocket" Richard, Jean Beliveau and Bernie "Boom-Boom" Geoffrion. This power-play unit was routinely able to score two or even three goals in a single two-minute penalty; which eventually resulted in the NHL changing the rule so that only a single goal could be scored before the penalized player would be allowed back on the ice.
When the NHL has to tweak its rule book in order to keep things fair you know you must be good. Harvey was a big reason that the league changed their rules, which speaks to his innovation and hockey acumen.
 Like Orr before him, Nicklas Lidstrom dominated his hockey era through tremendous offensive and defensive play and the ability to rush the puck.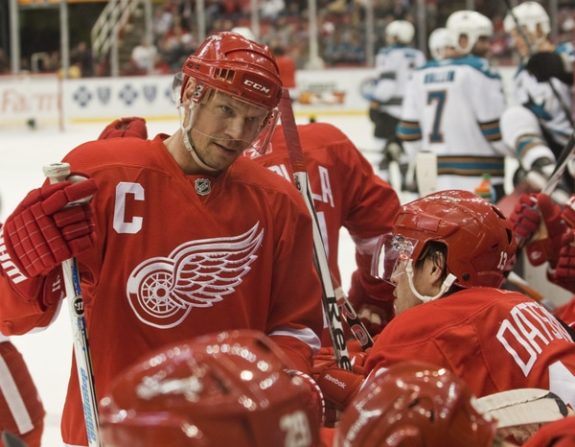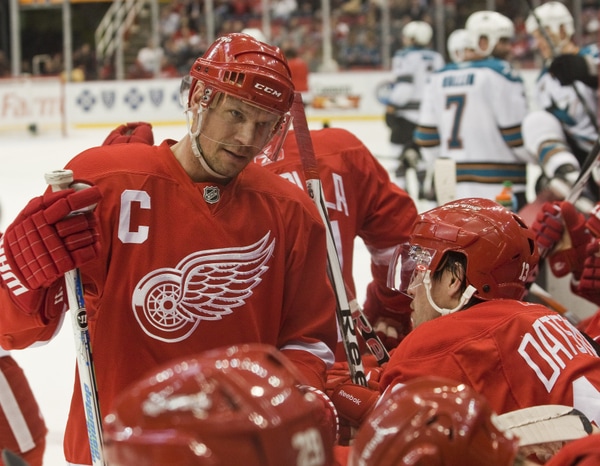 Through 1,564 career games, Lidstrom notched 264 goals (ninth all-time amongst defensemen) and 878 assists (sixth all-time amongst defensemen) for a total of 1,142 points (sixth all-time amongst defensemen) while boasting a career plus/minus of plus-450 (fourth all-time amongst defensemen).
Lidstrom also registered 132 power play markers (fifth all-time amongst defensemen) and his 183 playoff points (54 goals, 129 assists) ranks him second all-time amongst defensemen.
Lidstrom's elusive skating made him next to impossible to hit, while his tremendous hockey IQ was off the charts. Lidstrom was rarely found out of position, which is a testament to his hockey IQ.
The Hockey News called Lidstrom the "best European-trained player ever in the NHL". Lidstrom's strong play on the International stage helped Sweden earn a Gold Medal at the 2006 Olympics and another Gold Medal at the 1991 World Championships.
Affectionately known as "Mr. Perfect", Lidstrom is a seven-time Norris Trophy winner, the first European-born and trained captain of a Stanley Cup winning team (Detroit Red Wings; 2008), a Conn Smythe Trophy winner (2001-02) and a 12-time All-Star.
Few players had the vision that Lidstrom had on the ice. His uncanny ability to find players in open ice is legendary, as was his calm demeanor. While not a physical player, Lidstrom was the master of stealing pucks off of opposing forwards (much like Doug Harvey before him), often resulting in turnovers.
If you were going to start a team, Lidstrom would be high on any general managers list. His durability is legendary, as are his accomplishments within the NHL and the World stage.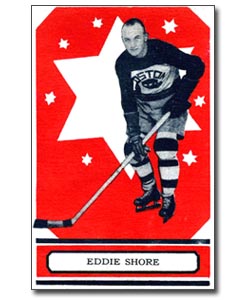 When it came to gritty play and shutting down the opposition, few players were any better at it than legendary defenseman Eddie Shore.
Winner of four Hart Trophies as the league's most valuable player (the most ever by a defenseman), Shore was a staple on the Boston Bruins' blue line from 1926-27 through 1939-40, earning a reputation as a bruising defenseman with a taste for violence.
Shore's on-going feud's with opposing players, questionable hits and dirty tactics made him the most hated man in all of hockey— maybe even the most hated man in NHL history!
Retaliating for a hit he had received earlier in the game, Shore hit Toronto Maple Leafs' star Irvine "Ace" Bailey from behind, sending the unsuspecting Bailey crashing to the ice where he hit his head. Unconscious from the hit, Bailey was rushed to the hospital in critical condition. Bailey was later diagnosed with a fractured skull and nearly died in the operating room. Shore would receive a 16-game suspension for his actions. Sadly, Bailey never played another game.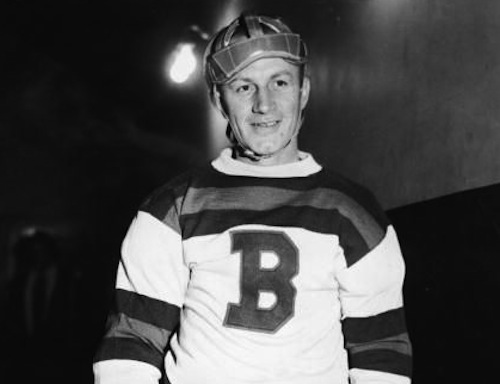 Make no mistake about it, this was not an isolated incident as Shore's career is riddled with stories of violence, injuries and blood spilling. In some ways, Shore was the original "goon", but he could also play the game at a high level, which made him even more dangerous.
While not a significant offensive contributor (he registered 105 goals and 179 assists over 550 career NHL games) Shore, who appeared in eight All-Star games, is widely regarded as one of the game's most feared players of all-time and his defensive prowess was legendary.
Shore won two Stanley Cups with the Bruins in 1928-29 and 1938-39 and is number 10 on The Hockey News' top 100 players of all-time list.
Affectionately known as "Big Bird", Larry Robinson was a staple on the Montreal Canadiens defense throughout their 1970's dynasty.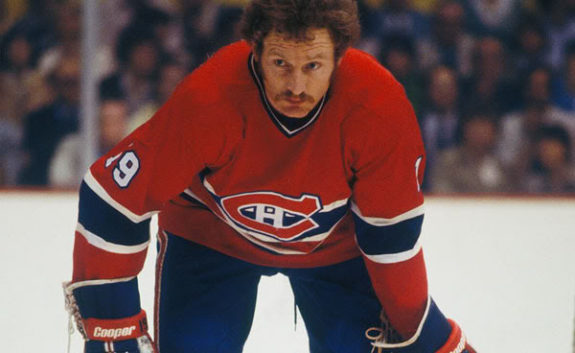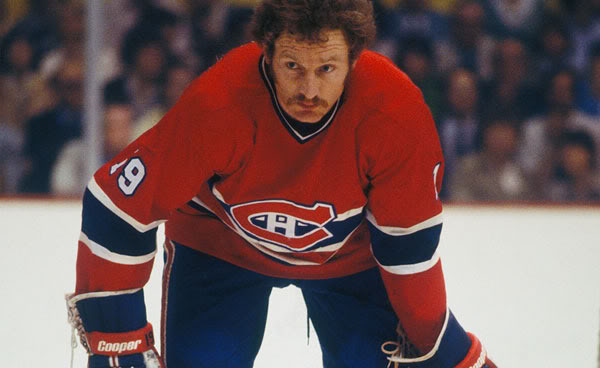 Robinson's career plus/minus rating of plus-730 ranks as the best ever recorded. Robinson posted a miraculous plus/minus rating of plus-120 in 1976-77, which is second only to Bobby Orr's plus-124 in 1970-71.
Robinson earned a career 958 points (208 goals, 750 assists) ranking him ninth all-time amongst NHL defensemen.
At 6-foot-4 and 225 pounds, Robinson was huge for his era. Not known as a fighter per say, Robinson had no trouble dropping the gloves when needed, as witnessed by his battle with legendary tough guy Dave "The Hammer" Schultz in which Robinson got the better of Schultz who was one of the best fighters in NHL history.
Like many of the great players, Robinson could do it all— skate, pass, score, hit and fight— and he exhibited great leadership which helped earn him six Stanley Cup Championships.
Robinson played 20 seasons in the NHL, boasting two Norris Trophies as the league's best defenseman (1976-77, 1979-80), appeared in 10 All-Star games and earned a Conn Smythe Trophy in 1977-78.
Robinson may not have been the best of all-time at any one discipline on the ice, but his consistency, durability, longevity, leadership, hockey IQ and overall play earns him a place on our team.
The career leader in points by a defenseman with 1,579 (410 goals, 1,169 assists),  second all-time in career plus/minus with a plus-528 rating, the most dominating defenseman on the power play with a career total of 173 goals and the career leader in game-winning goals by a defenseman with 60, Raymond Bourque is arguably the most dominating offensive defenseman of all-time.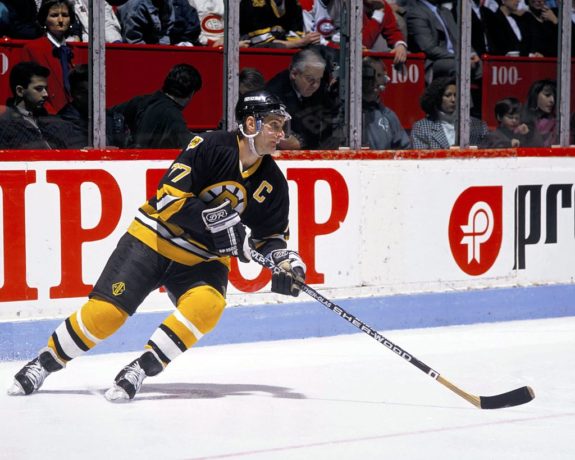 Bourque is the all-time leader in shots on goal with 6,206, leading the league in 1984, 1987 and 1995. A five-time Norris Trophy winner, Bourque played in a league-leading 19 consecutive All-Star games, a record that will likely never be broken.
Known as a solid puck-moving defenseman, Bourque spent 21 seasons with the Boston Bruins before requesting a trade in an attempt to fulfill his lifelong dream of winning a Stanley Cup. Bourque got his wish when he was traded to the Colorado Avalanche in 1999-2000, where he helped lead the Avalanche to their second Stanley Cup a year later— a seven-game series win against Martin Brodeur and the New Jersey Devils.
For Bourque, it was the final validation of his legendary career and the icing on the cake for a player whose loyalty to the Bruins will forever be unmatched by an NHL player.
Known as a terrific skater and superb puck rusher, Paul Coffey ranks second all-time in goals (396), assists (1,135) and points (1,531) by a defenseman. He owns five of best single-season scoring records by a defenseman, all of which were 100+ point seasons, including 103 points in 1989-90 (29 goals, 74 assists), 113 points in 1988-89 (30 goals, 83 assists), 121 points in 1984-85 (37 goals, 84 assists), 126 points in 1983-84 (40 goals, 86 assists) and a 138 point effort in 1985-86 (48 goals, 90 assists).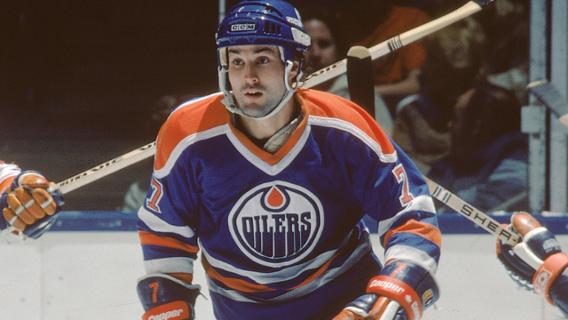 Coffey's 48 goals in a season ranks first all-time, while his 90-assist effort tied him for second overall, which he shared with Bobby Orr who is the only defenseman to ever register more assists in a season with 102 in 1970-71. Coffey also holds the NHL record for shorthanded goals by a defenseman with nine, while his seven game-winning goals in 1984-85 ranks him sixth all-time amongst defensemen.
As great as Coffey was in the regular season, he was equally dominant in the playoffs, registering the all-time record for points in 1984-85 with 37 points (12 goals, 25 assists). Coffey's career 196 playoff points (59 goals, 137 assists) stand as the best of all-time amongst defensemen— only Ray Bourque had more career playoff assists by a defenseman with 139.
Coffey also holds the playoff record for shorthanded goals by a defenseman with seven and ranks second overall in game-winning goals by a defenseman in the playoffs with eight— second only to Nik Lidstrom who registered 11.
Some experts question Coffey's defensive skills, but when you lead the league in as many offensive categories as Coffey does, nobody cares about his defense, which was still more than adequate.
The All-Time Best NHL Lineup
The Best NHL Defensemen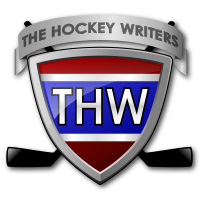 The archives of THW contain over 40,000 posts on all things hockey. We aim to share with you some of the gems we've published over the years.