| | | | |
| --- | --- | --- | --- |
| Born: | December 19, 1924 | Draft: | Signed by the Canadiens 1947 |
| Hometown: | Montreal, Que. Canada | Position: | Defense |
| Known For: | Altering the Game | Shoots: | Left |
| National Team: | | | |
Douglas Norman Harvey (December 19, 1924 – December 26, 1989) was a Canadian professional hockey defenceman and coach who played in the National Hockey League (NHL) from 1947 until 1964, and from 1966 until 1969. Best known for playing with the Montreal Canadiens, Harvey also played for the New York Rangers, Detroit Red Wings, and St. Louis Blues, as well as several teams in the minor leagues. He also served as the player-coach of the Rangers for one season, and served a similar role for the minor-league Kansas City Blues.
Born and raised in Montreal, Harvey played junior hockey for local teams. He joined the Royal Canadian Navy during the Second World War, and while he spent the bulk of his time with the naval hockey team, he did see active service defending merchant shipping. Signed by the Canadiens he made the team in 1947, though initially he was criticized for his style of play. After a few years Harvey began to demonstrate his abilities, and became regarded as one of the top defenders in the NHL. Regarded as a team leader he was voted captain of the team in 1960, however he clashed with Canadiens management due to personal differences, which combined with his age led to him being traded to New York in 1961.
With the Canadiens, Harvey won the Stanley Cup six times and played in the Stanley Cup Finals five more times. Individually he won the James Norris Memorial Trophy as the best defenceman seven times (second most to Bobby Orr), and was named to the end of season NHL All-Star Team eleven times (ten times as a First All-Star, once as a Second All-Star). Widely regarded as one of the greatest defenders in NHL history, Harvey was elected to the Hockey Hall of Fame in 1973 and was named one of the 100 Greatest NHL Players in history in 2017.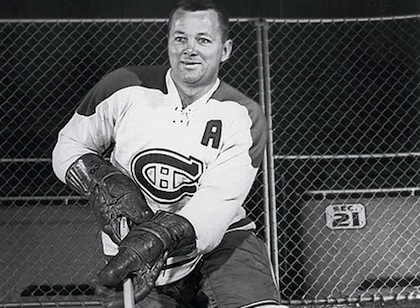 Doug Harvey Stats
Trade Tracker
Deeper Dive
Harvey's Time on One of History's Greatest Teams: 1950s Montreal Canadiens
Under coach Dick Irvin, Harvey was named to the All-Star team 11 consecutive times, beginning in the 1951–52 NHL season. He won his first of seven James Norris Memorial Trophies in 1955, as the league's best defenceman. In an era when the defenceman's role did not include scoring points, Harvey used his skating speed and passing ability to become a factor in making the Canadiens a high-scoring team.
He earned six Stanley Cups, all with Montreal. In 1954, however, he scored a Cup-losing own-goal when he tried to block a shot by Tony Leswick of the Detroit Red Wings with his glove but instead tipped it past goalie Gerry McNeil. McNeil was so crushed by the goal that he retired to coach junior hockey the next season, but returned to the Canadiens in 1956.
Between 1955 and 1962 Harvey won the James Norris Memorial Trophy as the NHL's top defenceman every year except 1959, when it went to his teammate Tom Johnson.
Harvey was an outspoken critic of the hockey establishment who controlled players' careers via the reserve clause, which restricted player rights. In Harvey's day, players were not highly paid, with Harvey earning less than $30,000 a season at the peak of his career.
Major Awards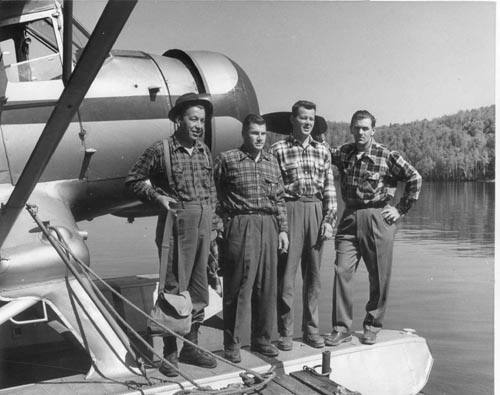 Sources