The James Norris Memorial Trophy, or simply the Norris Trophy, is awarded annually to the National Hockey League's top "defense player who demonstrates throughout the season the greatest all-round ability in the position". It is named after James E. Norris, the longtime owner of the Detroit Red Wings. The James Norris Memorial Trophy has been awarded 62 times to 27 players since its beginnings in 1953–54. At the end of each season, members of the Professional Hockey Writers' Association vote to determine the player who was the best defenseman during the regular season.
There are arguments that the award should be split into offensive and defensive awards with a new trophy, perhaps the Bobby Orr Trophy, given to the top offensive defenceman.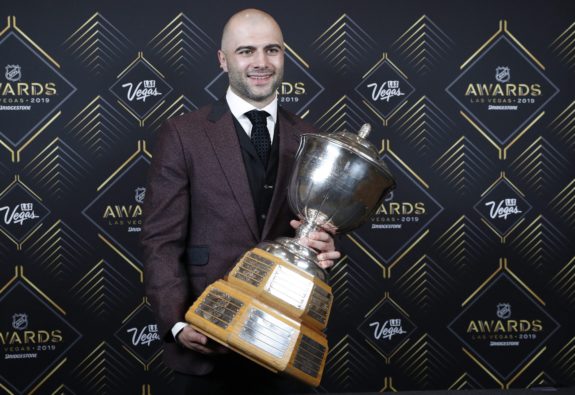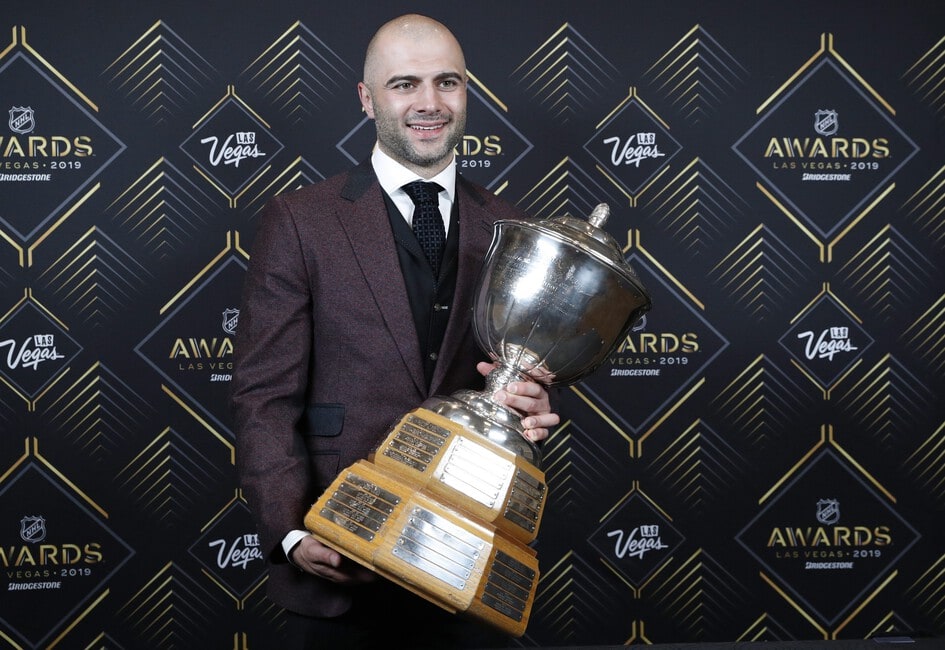 Who Has Won the Most Norris Trophies?
Boston Bruins legend Bobby Orr has won the most Norris Trophies with eight selections. Many think that Orr easily blows away the competition with Norris wins, but both Niklas Lidstrom and Doug Harvey have won the award seven times.
How is the Winner Chosen for the Norris Trophy?
Members of the Professional Hockey Writers' Association vote at the end of the regular season, and each individual voter ranks their top five candidates on a 10–7–5–3–1 point(s) system. Three finalists are named and the trophy is awarded at the NHL awards ceremony after the conclusion of the playoffs.
Harry Howell's Called Shot
Howell won the trophy in 1966-67 and during his acceptance speech made a prescient remark.
"I'm glad I won the [Norris Trophy] now, because I expect it's going to belong to Bobby Orr from now on."

Harry Howell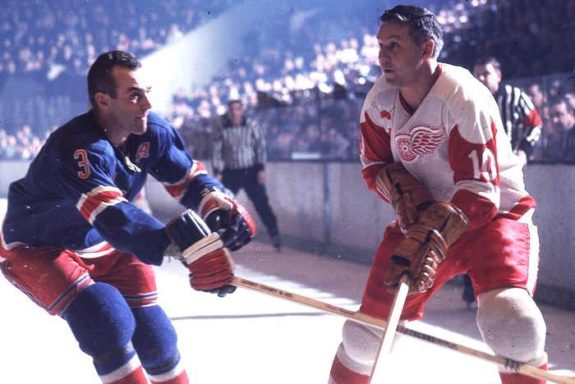 Deeper Dive
Oldest & Youngest Norris Winners
Youngest to win the award: 19-years old, Bobby Orr – 1967-68
Oldest to win the award: 40-years old, Nicklas Lidstrom – 2010-11
Average age: 28.3years old
…from NHL Awards Oldest & Youngest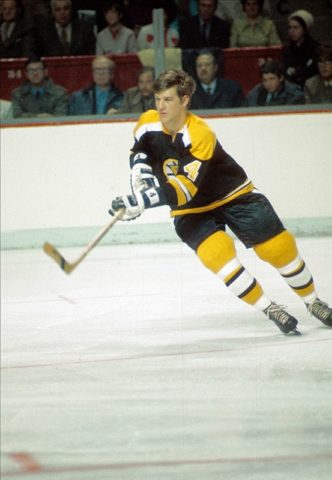 Norris Memorial Trophy Winners
Sources: