| | | | |
| --- | --- | --- | --- |
| Born: | January 25, 1962 | Draft: | 1981 Canadiens, #40 overall |
| Hometown: | Chicago, Illinois | Position: | Defenseman |
| Known For: | Hall of Fame | Shoots: | Right |
| National Team: | United States | Current Status: | Retired |
Christos Kostas "Chris" Chelios (born January 25, 1962) is an American former professional ice hockey defenseman. He was one of the longest-tenured players in the National Hockey League and is a three-time Stanley Cup champion – one with the Montreal Canadiens and two with the Detroit Red Wings.
Chelios played for the Montreal Canadiens, Chicago Blackhawks, Detroit Red Wings, and the Atlanta Thrashers. When he was called up from the AHL's Chicago Wolves to play for the Thrashers during the 2009–10 NHL season, Chelios was the oldest active player in the NHL and the second oldest of all time, had played the most games of any active player in the NHL, was the last player from the 1981 NHL Entry Draft still active (or any draft from 1986 and earlier), and had the most career penalty minutes of any active player.
Chelios currently holds the record for most games played in the NHL by a defenseman, is seventh overall with 1,651 games played, holds the record for most career playoff games played with 266 and is tied with Gordie Howe for most NHL seasons played with 26. On May 1, 2009, he appeared in the playoffs for an NHL record 24th time, having missed the playoffs only once (1997–98). Chelios is also the record-holder for most career postseason losses, with 117 (also the most in any professional sport in North America). However, he only lost one Game 7 in his entire career, a 3-2 OT loss in the 1985 Adams Division Finals against the Nordiques. In 2017, Chelios was named one of the '100 Greatest NHL Players' in history.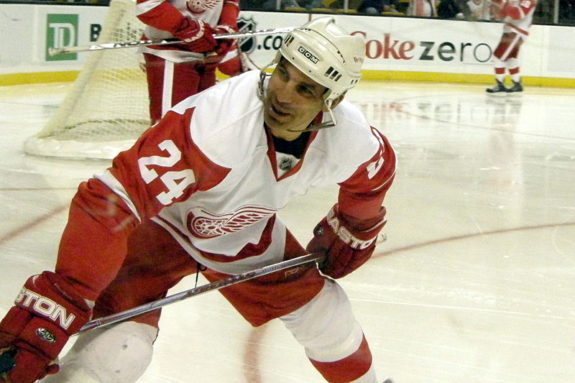 Chris Chelios Statistics
Trade Tracker
Date
Traded From
Traded With
Traded To
Traded For
June 29, 1990
Second-Round Pick
(Michael Pomichter)
Denis Savard
March 23, 1999
–
First-Round Pick
(Steve McCarthy)
First-Round Pick
(Adam Munro)
Second-Round Pick
(Anders Eriksson)
Deeper Dive
Achievements
Three-time Stanley Cup champion (2002 and 2008 with Red Wings, 1986 with Canadiens)
Three-time Norris Trophy winner (1989 with Canadiens, 1993 and 1996 with Blackhawks)
Won Mark Messier Leadership Award in 2007
Most games played in NHL by an American-born player (1,651)
Played in 11 All-Star Games (1985, 1990, 1991, 1992, 1993, 1994, 1996, 1997, 1998, 2000, 2002)
Inducted into the Hockey Hall of Fame in 2013
Inducted into the IIHF Hall of Fame in 2017
Inducted into the Illinois Hall of Fame in 2006
Inducted into the United States Hockey Hall of Fame in 2012
Olympic Best Defenseman in 2002
Olympic All-Star Team in 2002
Olympic Silver Medal in 2002
World Cup Gold Medal in 1996
World Cup All-Star Team in 1996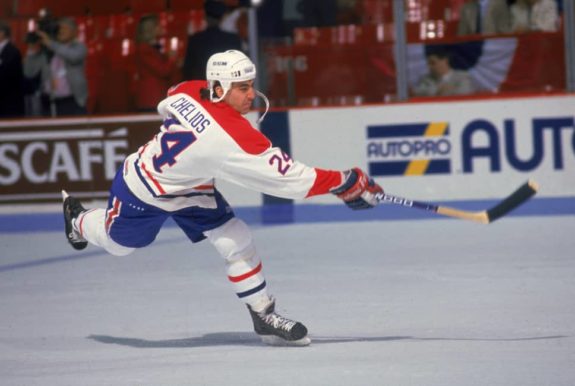 Sources