It is always easy to determine the winner and loser of a trade long after the fact. The Chicago Blackhawks have made some awful trades that looked like mistakes the very moment they made them. Here are the five worst trades in franchise history.

5. October 25, 1991
Blackhawks trade away offense to get better defensively
Coach and general manager Mike Keenan shook up the 'Hawks roster after their first-round exit in the 1991 Playoffs. The one trade he made that impacted the Blackhawks most negatively that year was when he sent center Adam Creighton and winger Steve Thomas to the New York Islanders for center Brent Sutter and winger Brad Lauer. Sutter was very good defensively. The problem was that the 'Hawks had to give up too much offense in return.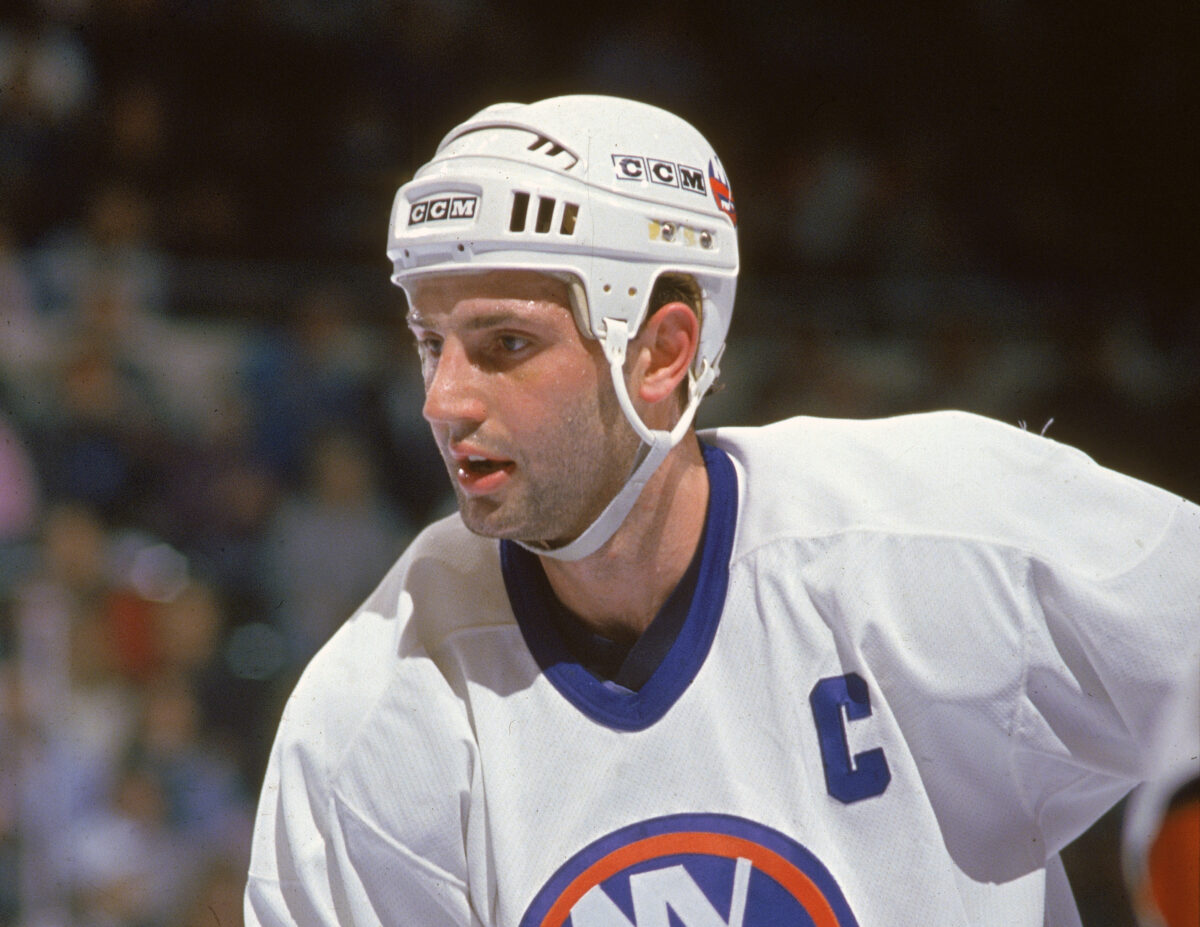 Creighton was on a roll at the start of the season, scoring 12 points in 11 games. Thomas was a solid second-line player who netted 40 goals in 1989-90 and 19 goals in an injury-shortened 1990-91 season. Both of these players could have been the difference when the Blackhawks met the Pittsburgh Penguins in the 1992 Stanley Cup Final. The Penguins swept the 'Hawks in four games. Three of the losses were by one-goal margins. A 6-foot-5 center like Creighton might have been able to slow down Mario Lemieux – Sutter sure didn't. Thomas' speed and goal-scoring could have been the extra punch the 'Hawks sorely needed.
4. March 23, 1999
Blackhawks trade legend so they don't have to re-sign him
Acquiring Chris Chelios in 1990 was one of the best deals the Blackhawks ever made. Trading him to the Detroit Red Wings nine seasons later was one of the worst. Chelios had a remarkable career for the Blackhawks but was slowing down as all players eventually do. Chelios wanted to play two more years, then retire as a 'Hawk, but Chicago had no intention of re-signing him. Instead, they traded him to the Detroit Red Wings for Anders Eriksson and two first-round draft picks — a horrible trade on many levels.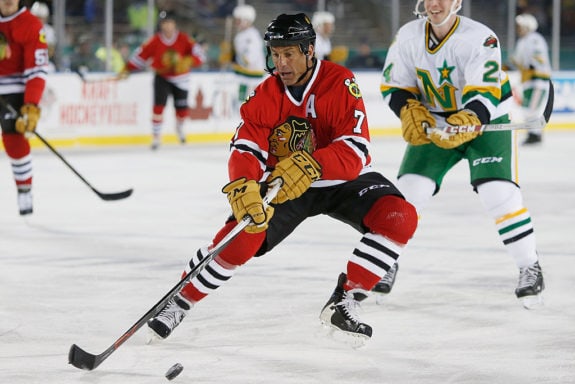 First, the 'Hawks traded away their team captain — the heart and soul of the franchise — to the arch-rival Red Wings, making the Wings a better team in the process. Secondly, Eriksson — the warm body the 'Hawks got in return — was no prospect.
Drafted by Detroit in 1993, the Wings long figured out that he was a dud. And the first-round draft picks didn't really help either — partially because the Red Wings were solid contenders and never got high picks and partially because Chicago's scouting leaves much to be desired.
You may also like:
Finally, trading away a fan favorite to a hated rival is never a good way to win back fans, especially those still mad about the team trading away Jeremy Roenick in 1996.
Eriksson went on to be a fringe player, as did the two guys they drafted (Adam Munro and Steve McCarthy). Chelios went on to play another 10 seasons, help Detroit win two Stanley Cups, captain the U.S. Olympic team to a silver medal and be named a First Team All-Star in 2002. His accomplishments in his 40s were better than the combined careers of the guys he was traded for.
3. August 16, 1996
Blackhawks trade franchise star to save $5 million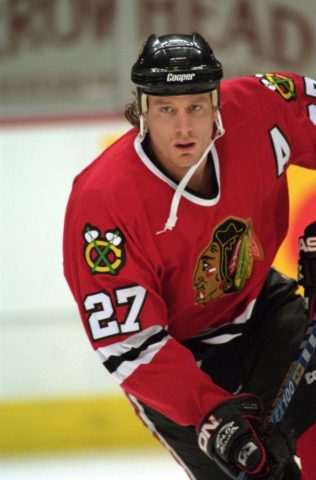 By 1996, Jeremy Roenick had cemented his status as an elite NHL center. Unfortunately, the Blackhawks organization did not want to pay him like one. Roenick was a restricted free agent and wanted a five-year contract worth $4 million per year. Instead, the 'Hawks decided to send him to the Phoenix Coyotes for Alexei Zhamnov, Craig Mills and a first-round pick. (from 'BLACKHAWKS TRADE ROENICK TO PHOENIX,' Chicago Tribune, 08/26/1996) Zhamnov was projected to be the next Sergei Fedorov, and the Blackhawks were sure they could sign him for far less money than Roenick.
Phoenix had no problem coming to terms with Roenick. Meanwhile, Chicago could not work out a deal with Zhamnov before the season started. Eight games into the 1996-97 season, with no Roenick, no player who could replace him and looking to save face, the 'Hawks relented and signed Zhamnov to a five-year, $15 million deal. The Blackhawks saved $5 million but lost a lot of fans in the process.
2. May 15, 1967
Blackhawks dump top center due to big mouth, finesse play
The Blackhawks had a ton of talent in the mid-1960s: Bobby Hull, Stan Mikita, Pierre Pilote, Glenn Hall and a young Phil Esposito. In his first three full seasons with the club, Espo finished fourth or higher in team scoring, centering a line with Hull and Chico Maki. At a team party after the 1966-67 season, a drunken Esposito told coach Billy Reay and GM Tommy Ivan "We've got a great team here, you could almost have a dynasty, but you two are gonna screw it up." (Thunder and Lightning by Phil Esposito and Peter Golenbock, pages 51-52)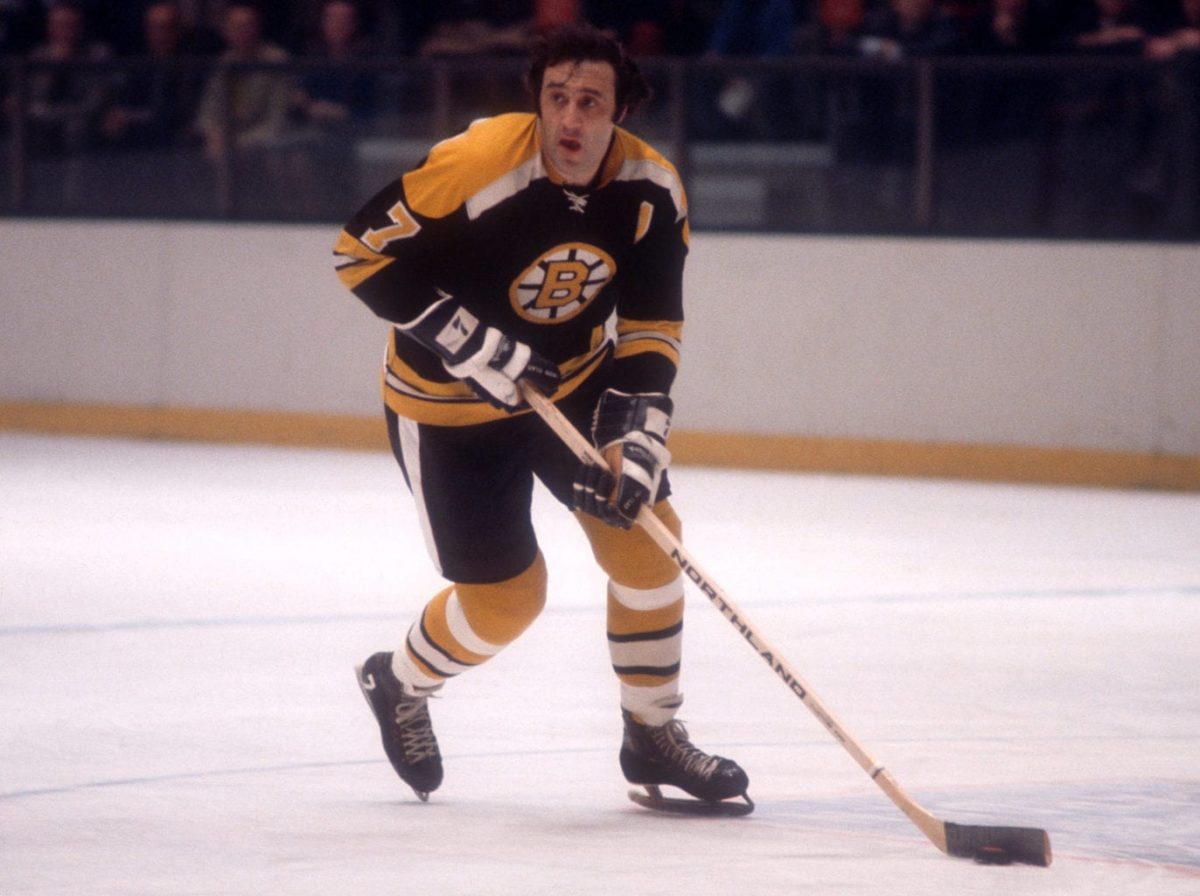 Ultimately it was team owner Jim Norris who didn't like Esposito's finesse style of play, wanting the big centerman to be more physical. Of course, telling off Reay and Ivan didn't help his case either. The day before the expansion draft, Phil Esposito, Ken Hodge and Fred Stanfield were shipped out to Boston for Gilles Marotte, Pit Martin and Jack Norris. (from 'Blackhawks helped start Bruins' golden era,' Boston Globe, 06/20/2013)
After the trade, Esposito would go on to rewrite the record books for goals and points, win the Art Ross Trophy five times, be named to the All-Star Team eight times and lead Boston to two Stanley Cups. Ken Hodge didn't do too shabby either, reaching the 100-point plateau twice. And Esposito was right. By trading him, the Blackhawks — losers in two Cup finals –  did screw up on becoming a dynasty.
1. August 7, 1992
Blackhawks trade away the best goalie of the 1990s
'Hawks GM Mike Keenan must have really liked Christian Ruuttu — because the Blackhawks made their worst trade in team history when they sent future goaltending legend Dominik Hasek to the Buffalo Sabres for Stephane Beauregard (and a fourth-round pick), then traded Beauregard to the Winnipeg Jets for Ruuttu three days later. (from 'HAWKS TRADE HASEK, MAY GET JETS` RUUTTU,' Chicago Tribune, 08/08/1992)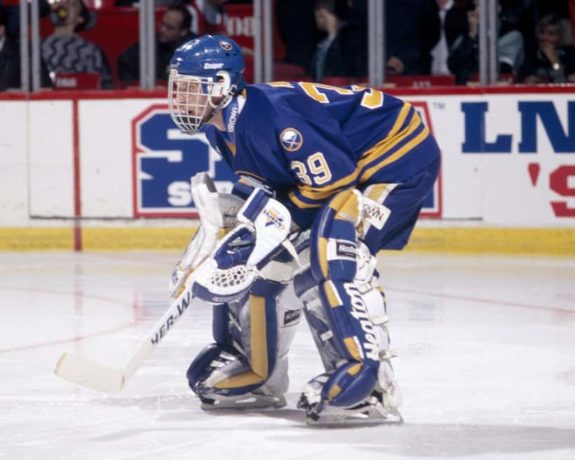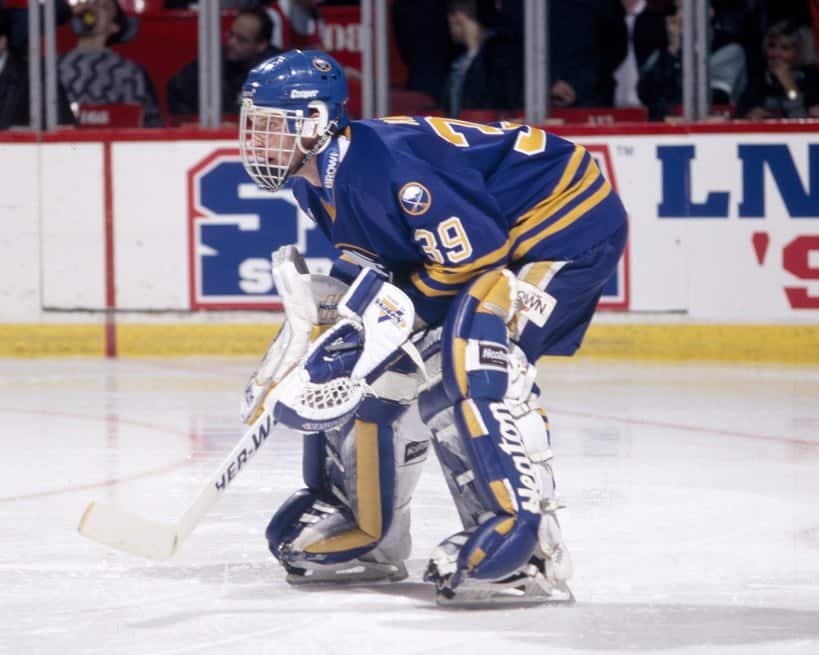 Was Keenan oblivious to the fact that Hasek won goaltender of the year honors in Czechoslovakia for five straight seasons? Or was named player of the year in his home country three times? Or did he somehow forget that Hasek was named to the NHL All-Rookie Team in 1992, despite playing in a scant 20 games? Keenan was also the Blackhawks coach, so he should have remembered the last one.
The 'Hawks didn't need to move Hasek. A daring GM might have traded the team's then-top goalie — Ed Belfour — for a premier scorer and bank on Hasek's future potential. But Keenan never made daring trades, just misguided ones, which explains why he was fired soon after this error in judgment.
Ruuttu would do next-to-nothing as a Blackhawk — 90 points in 158 games. Meanwhile, Hasek had a Hall of Fame career while playing for the Sabres. Much like his tenure in the Czech league, Hasek won league MVP honors twice and top goaltending honors six times, setting an NHL record.
Written by former THW contributor Sal Barry, and originally published May 6, 2012.
---
---
---
Latest News & Highlights
---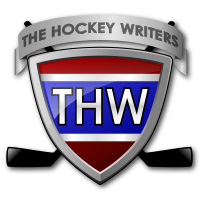 The archives of THW contain over 40,000 posts on all things hockey. We aim to share with you some of the gems we've published over the years.