Ranking all-time greats, no matter the sport, is a near-impossible task. Almost every era is drastically different from the next and the game of hockey is no different. With that in mind, we decided to break down our look at the greatest goaltenders to have played the game by decade and see how each one fared against their contemporaries.
---
---
Here are the men who were considered to be the "best of the best" during the 1970s.
#5 – Gerry Cheevers
Of all the goaltenders who played during the 1970s, no one had their overall numbers affected more by the WHA than Gerry Cheevers. After backstopping the Bruins to a pair of Stanley Cups over a three-year period (1969-70 and 1971-72) the fan favourite decided to bolt to the Cleveland Crusaders, signing a seven-year pact for $1.4 million. Though he would only play three and half of those years in the WHA before returning to Boston, it roughly cost him a third of the decade in counting stats.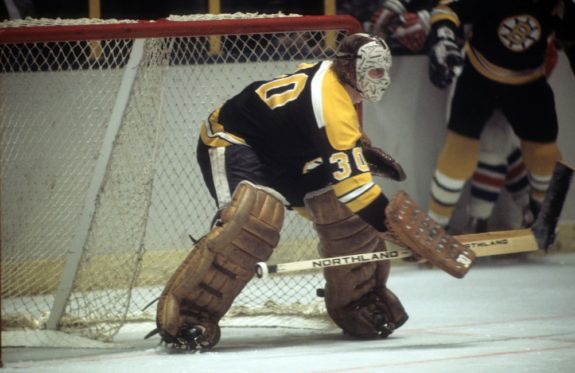 Cheevers finished 23rd in games played among goaltenders during the seventies but still landed seventh on the wins list with 149. Despite never being named to a year-end All-Star team or a serious contender for the Vezina, the man who was affectionately known as "Cheesey" was considered among the best at his position during much of his career. Outside of his 32-game unbeaten streak in 1972, a record that still stands to this day, there is nothing on his resume that stands out.
---
Latest News & Highlights
---
Yet his ability to repeatedly make key saves when the Bruins needed it most, led many to suggest he was among the best "big game" goaltenders to have ever played…a tag that has stayed with Cheevers to this day. Add the killer mask, his unique style of play and combativeness on the ice to the equation and it becomes next to impossible to leave him off the list and his induction into the Hockey Hall of Fame in 1985 only further solidifies that way of thinking.
#4 – Tony Esposito
No matter the era, there are always those goaltenders who are considered to be workhorses. When it comes to the 1970s that list included one name. From 1970-71 to 1979-80 the Chicago Blackhawks had Tony Esposito take part in 635 of their 800 regular season games, playing nearly 37,637 minutes. To put that into perspective, the only goaltender who has come close to such a workload since was Martin Brodeur during the 2000s but even he fell short on both fronts. Though the Hawks were good during the first half the decade, the same could not be said over the last five years.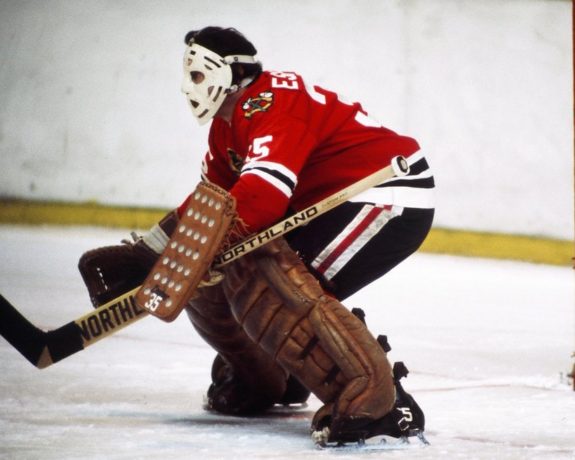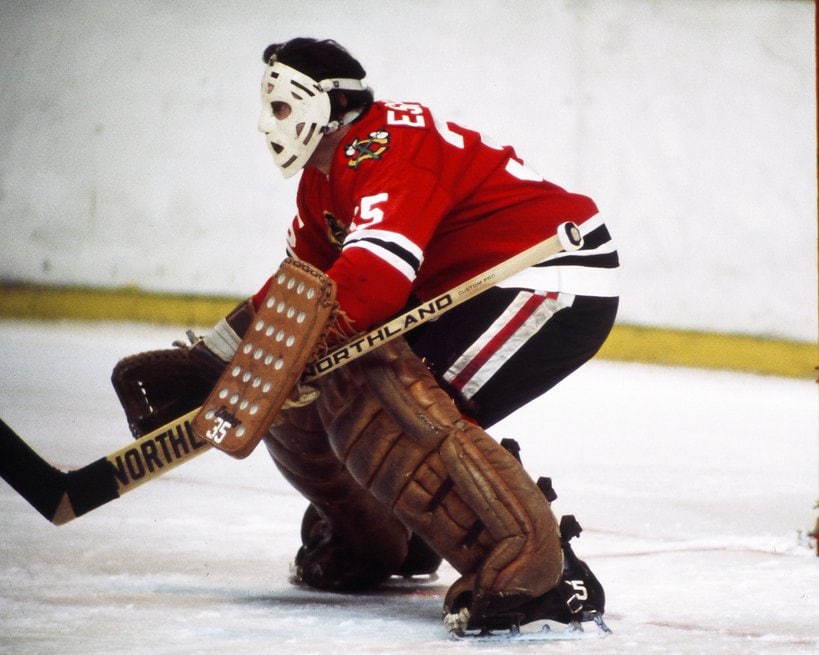 Esposito would be the only goalie to eclipse the 300-win plateau during the seventies, topping the 30-win mark on seven separate occasions, and also lead the league with 56 shutouts. His 2.70 GAA was good enough for fourth best among netminders who appeared in at least 115 games, he made the year-end All-Star team four times and won two Vezina Trophies for good measure (1971-72 and 1973-74).  Perhaps the most telling thing of all was the fact his two first-team all-star nods came a mere eight years apart (1971-72 and 1979-80).
Though never considered to be the premier goaltender in the game for any length of time, Esposito was always in the conversation. Where the Ontario native lagged behind the rest of his counterparts, was when it came to team success. Outside of Tretiak, who never played a game in the NHL, every other name on this list won at least one Stanley Cup during the decade but the Blackhawks No. 35 was kept off the board completely. Despite his lack of team success, few were more entertaining to watch play the position and he was one of the true pioneers of the butterfly.
#3 – Vladislav Tretiak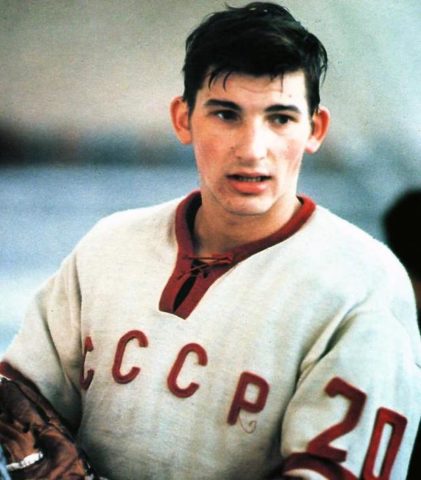 For someone who never played a single game in the league considered to be the best of its kind in the world, it would seem almost impossible for a player to even be considered for an all-time great list. However, like most things in life, there are always exceptions to any rule and when it comes to Vladislav Tretiak all bets are off. The viewings may have been limited for those of us in North America but there is no question had the Russian legend had been given the opportunity to play in the NHL, he would have likely gone down as one of the very best to ever play the game.
In the minds of many, Tretiak is already on said list and it is awfully difficult to argue against his inclusion. Though his numbers with CSKA Moscow (aka Red Army) and national team speak for themselves, it was the level he seemed to routinely reach against NHL opposition that was even more impressive. Did he benefit from having a heck of a team in front of him? Of course but it was no different than Dryden and those great Montreal teams of the mid-to-late seventies. However, what was so special about No. 20 was his style.
Tretiak used a hybrid stand-up – butterfly style like no one we had ever seen before and the quickness with which he moved his feet was second to none. Time and time again, he would frustrate one NHL great after another and did it with such ease, it must have felt like a lost cause to guys who usually saw those pucks routinely hit the back of the net against almost any other goalie. To no great surprise, it was a style we started to see many young NHL up-and-comers adopt and much of it can be attributed to the three-time Olympic gold medalist.
#2 – Bernie Parent
If nothing else, the 1970s were an interesting time for one Bernie Parent. Two separate stints with the Philadelphia Flyers, one season with the Toronto Maple Leafs, a brief stay in the WHA with the Philadelphia Blazers, back-to-back Conn Smythe winning performances and a neck injury that took away any possibility of consistently being the dominant goaltender he once was. However, what he was able to accomplish was still plenty good enough to put second on the list of the top performers in the decade.
After being bombarded on a nightly basis during his 63 appearances with the Blazers, what Parent managed to do in his return to the NHL has arguably never been duplicated. His second tour of duty with the Flyers saw the Quebec native put together back-to-back seasons in which he played 141 games, posting a 91-27-22 record with a 1.96 GAA and 24 shutouts. As absurd as those numbers look, he was arguably even better when it mattered most, 22-10 with a 1.96 GAA and six shutouts, in helping Philadelphia to Stanley Cup Championships in 1974 and 1975.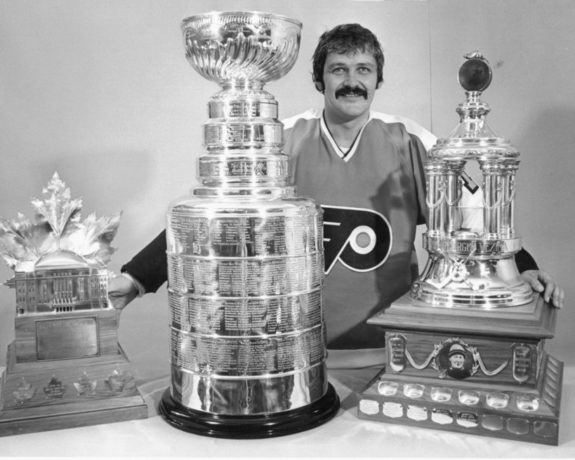 Unfortunately for both the Flyers and Parent, there would be no run at a three-peat as their star goalie was limited to just eleven games in 1975-76. Though he would go on to play three more seasons, one in which he partially turned back the clock, he was never the same but his body of work speaks for itself. Parent finished the decade second in GAA (2.34), third in shutouts (45), fourth in wins (210) and played in just 393 games…four fewer than Ken Dryden.
#1 – Ken Dryden
His career may not have lasted long but one would be hard-pressed to find an individual who did more in such short period of time than Ken Dryden. During his seven-plus seasons in the league, the Cornell grad helped lead the Montreal Canadiens to six Stanley Cup championships and won five Vezina Trophies over said period of time. He was also awarded the Calder Trophy as the NHL's top rookie following his impressive 1971-72 campaign and came on the heels of his Conn Smythe Trophy-winning performance as playoff MVP during the Habs' surprising run to the 1971 crown.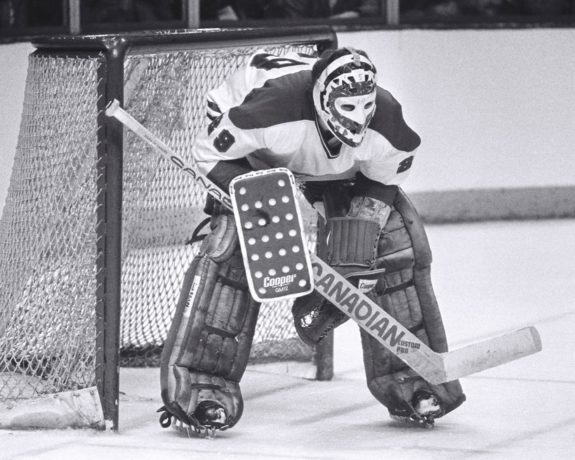 For those of you unfamiliar with his story, Dryden carried the Canadiens to the hockey's grand prize with a grand total of six career games under his heading into the post-season and followed it up with a ridiculous showing during his "official" rookie season. After taking the hockey world by storm over the first two-plus years of his career, the Hamilton native proceeded to sit out the 1973-74 campaign due to a contract dispute and used his year away from the game to get his law degree from McGill University.
Not exactly the traditional way to go about getting things done but there was nothing traditional about what Dryden was able to accomplish during his brief stint in the NHL. His 2.24 GAA was tops among all goalies during the decade and despite playing only 397 games, his 258 wins and 46 shutouts trailed only Tony Esposito (304 and 56) but the latter put those numbers together over the course of 635 appearances. At 6' 4" he was quite literally a giant compared to his fellow netminder of that era but it was the ability to stop pucks that made him both different and so special.
---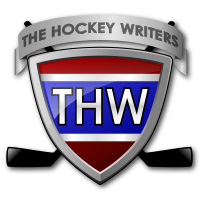 The archives of THW contain over 40,000 posts on all things hockey. We aim to share with you some of the gems we've published over the years.