Originally written by Alexander Sciola, with updates by M. Boyd.
The impact of Ken Dryden's incredible legacy and body of work has been felt off the ice just as much as on it. Six-time Stanley Cup champion, Canadian, politician, lawyer, businessman, best-selling author, and philanthropist are only a few of the accomplishments you'll find on Ken Dryden's resume. Despite playing in the NHL for just eight seasons, the former Montreal Canadiens goaltender left an indelible mark on the city of Montreal and all of Canada. And we'll likely never see another player like him again.
The Early Days
Dryden was born in Hamilton, Ontario and grew up in Islington, Ontario – then a suburb of Toronto. His brother, Dave, was also an NHL goaltender from 1961 to 1980. Dryden's hockey adventure began with the Etobicoke Indians of the Metro Junior A Hockey League as well as Humber Valley Packers of the Metro Toronto Hockey League.
---
---
Dryden was drafted 14th overall by the Boston Bruins in the 1964 NHL Draft. A few days later he was traded to the Canadiens along with Alex Campbell for Paul Reid and Guy Allen. As the saying goes, the rest is history.
Before making the jump to the NHL, Dryden earned a Bachelor of Arts degree in History at Cornell University, where he also played hockey until his graduation in 1969. He led the Cornell Big Red to the 1967 National Collegiate Athletic Association championship and three consecutive ECAC tournament championships. Over his three-year varsity career, he won 76 of 81 starts all while setting most of Cornell's goaltending records, including career saves, as well as season and career shutouts and goals against average.
More Than Just Beginner's Luck
In the spring of 1971, Dryden was called up by the Canadiens for the first time from their farm club. He appeared in six regular-season games and helped the team put together a six-game win streak. In the playoffs, then head coach Al McNeil made the bold call to start his rookie netminder against the Bruins in the opening round, a team that had set several NHL records that year and boasted a roster that included the likes of Phil Esposito and Bobby Orr. The decision paid off mightily as Dryden went on to star in the series and allowed Montreal to pull off an upset for the ages in seven games. Esposito, who scored 76 goals in 78 games in the regular season, was limited to just three goals in the series.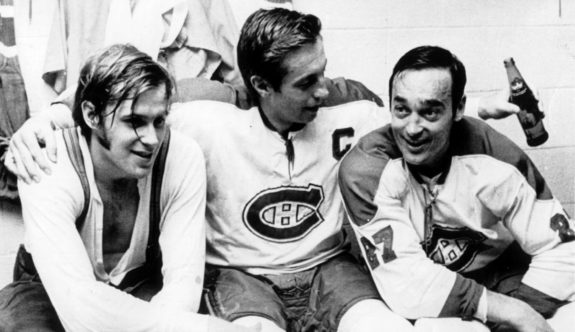 The Canadiens went on to beat the Minnesota North Stars and Chicago Blackhawks to win the Stanley Cup and Dryden was awarded the Conn Smythe Trophy as the playoffs' top performer.  
His large stature, target mask and signature stance intimidated other players.
"A goalie's job is to stop pucks … Well yeah, that's part of it, but you know what else is? You're trying to deliver a message to your team that things are OK back here," Dryden said. "This end of the ice is pretty well cared for. You take it now and go. Go! Feel the freedom in order to feel [like] that dynamic, creative, offensive player and go out and score. … That was my job. And it was to try to deliver a feeling."
As a 26-year-old superstar, he tried to negotiate a new contract with the Canadiens. When his efforts proved unsuccessful, he decided to forego the 1973-74 season to finish his legal studies and join the Toronto law firm of Osler, Hoskin and Harcourt. He hit the ice occasionally during that time, playing defence for Vulcan Industrial Packaging of the Toronto Lakeshore League before returning to the Canadiens the following year.
Plenty of Hardware
Throughout his eight-season career, Dryden accumulated six Stanley Cups, five Vezina Trophies, a Calder Trophy, and the aforementioned Conn Smythe Trophy, making him the most decorated goalie of the 1970s. He was inducted into the Hockey Hall of Fame in 1983 in his first year of eligibility. The Canadiens also raised his No. 29 into the Bell Center rafters in 2007.
From the 1975-76 season until the end of his career in 1979, Dryden remained a master of his craft and he had the stats to prove it. In 1976-77 alone he amassed 10 shutouts and maintained a goals-against average of 2.14 in 56 games. In the playoffs he was even better, posting four shutouts and a GAA of 1.56 in 14 games. Remarkably, he never exceeded the goals-against mark of 2.30 per game. Dryden was also known for his great stickhandling ability around his net and even collected 23 assists during his illustrious career.
Although these accomplishments are extraordinary, there has always been a hint of criticism associated with the goalie's exploits. Some people tend to measure Dryden's success to a lesser degree since he played for a dynasty.
While it is true that the Canadiens of the 1970s were virtually unbeatable, winning six Stanley Cups in the decade and posting a 60-8-12 record in the 76-77 season, it should not discount Dryden's efforts. Bob Gainey was clear in disregarding this theory when he defended his friend and former teammate's abilities.
"If someone asked me whether Ken Dryden was a good goalie or an average goalie, or a great goalie, I'd check the questioner. Because I really don't understand how you can look at a man's record over eight or nine years and look at the number of championships, and look at the team records, and look at the individual records and ask the question. He was a top goalie in his era… he accomplished what he wanted to, and he left." (From Legends of Hockey, ESPN, 2001)
A Man of Many Talents
Dryden was arguably in the prime of his career when he hung up the skates in 1979. But it was not the game's physical toll that caused him to walk away from hockey; it was his desire to excel in other fields. It was always clear that Dryden was an intellectual first and an athlete second.
You may also like:
He has authored several books including the commercially and critically acclaimed The Game, in 1983. In it, Dryden describes the demands of being an NHL goaltender and how it affects life outside the arena. He also gives an inside look at a Canadiens' team that would be crowned 1979 Stanley Cup champions. Acclaimed author, Mordecai Richler gave his work special praise and the book was nominated for a Governor General's Award.
Along with writing, Dryden has also tried his hand at sports commentating. He worked the 1980, 1984 and 1988 Winter Olympics and was a colour commentator alongside Al Michaels during the ABC's coverage of the "Miracle on Ice". Dryden even dabbled in the business side of hockey. In 1997, he was named President of the Toronto Maple Leafs and remained in the team's front office until 2004.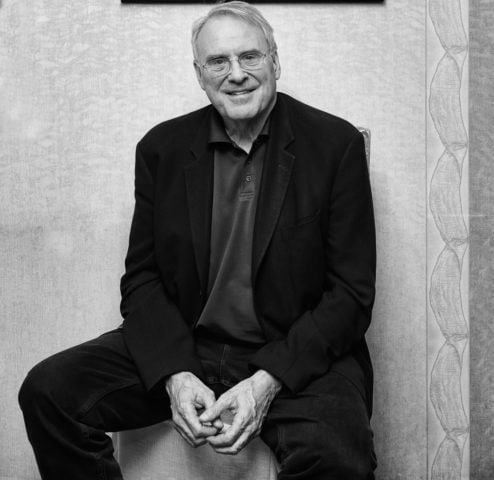 As a teacher, he has taught at the University of Toronto and worked in the Ministry of Education. Dryden once participated in a criminal investigation at the University of Moncton, where student players beat up the referee on the ice. Since 2012, Dryden has been a "Special Visitor" at his alma mater McGill University's Institute for the Study of Canada. He teaches a Canadian Studies course called "Making the Future," which focuses on events that haven't happened yet and how students would react to living them. In 2018, he received an honorary degree from McGill.
Dryden also served as a member of Canadian parliament from 2004 to 2011. In 2004, he was named to Cabinet as Minister of Social Development by then Prime Minister Paul Martin. Two years later he ran for the leadership of the Liberal Party of Canada which needed a successor to Martin. Dryden ultimately lost out to Stéphane Dion.
Leading by Example
In an interview, legendary Canadian journalist, Red Fisher summarized Dryden's philosophy toward success.
"I think Ken Dryden is a genius. He can do everything he sets out to do. He is one of the best writers I have ever read … If he wanted to be one of the best lawyers around, he could be that. If he wanted to be one of the best politicians around, he could be that. When he puts his mind to doing something, whether it's on the ice, off the ice, nobody does it like Ken Dryden."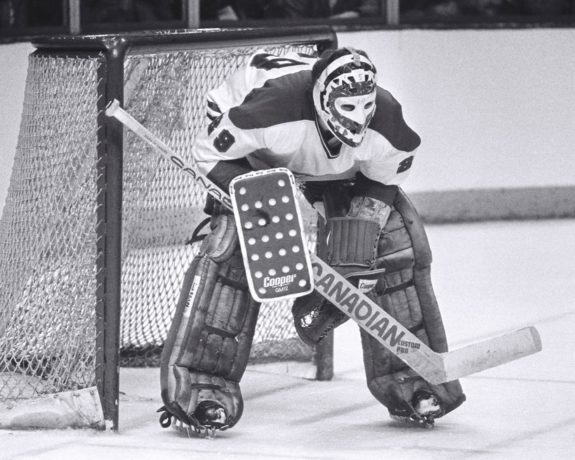 No matter what Dryden has set out to accomplish, he has always done it his way, with his unique style and insight which continues to transcend sports and our society today.  He is a champion in every sense of the word and has allowed Canadians to appreciate and respect the man that he is even more than the player that he was.
---
---
Latest News & Highlights
---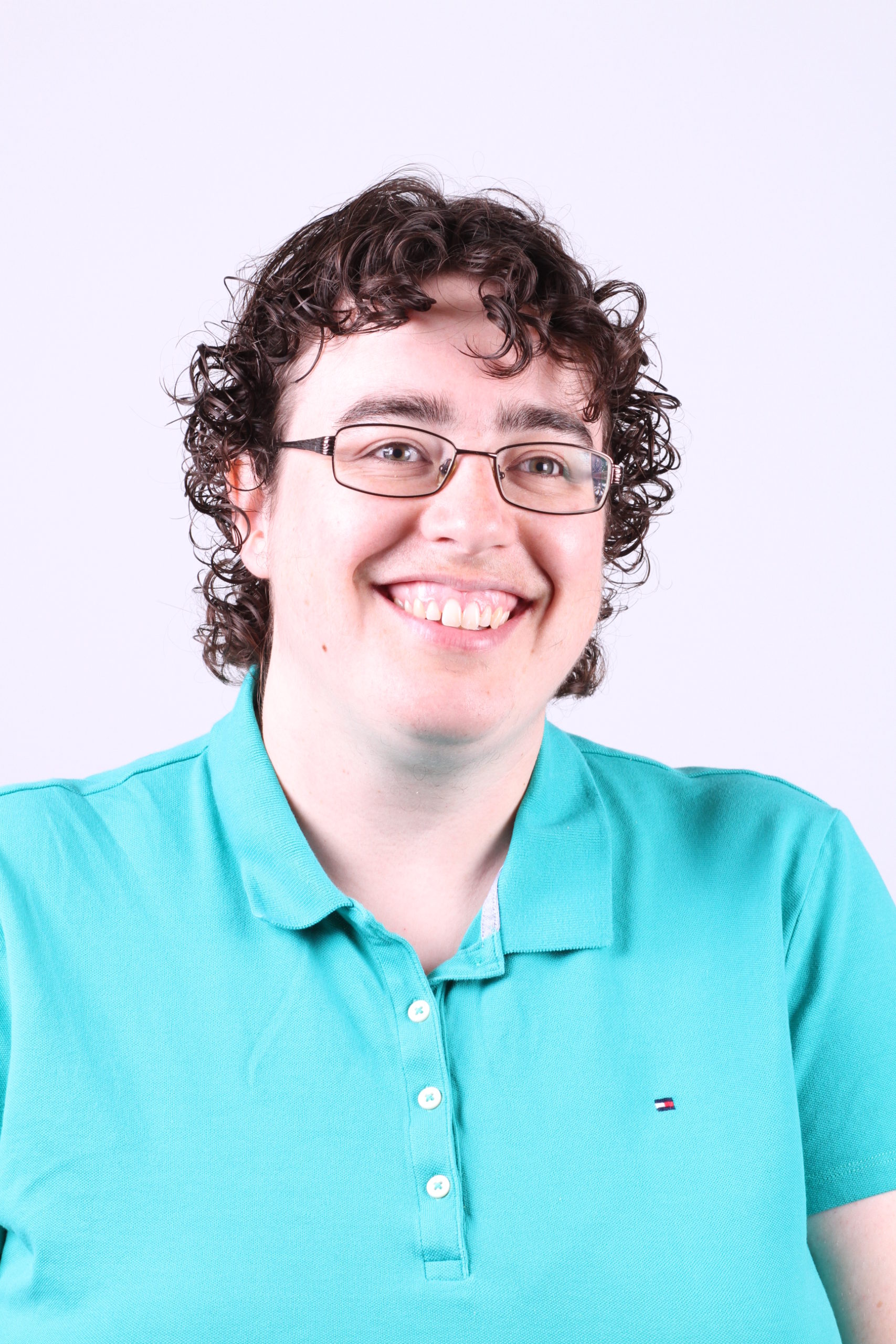 Melissa has been covering the Montreal Canadiens for The Hockey Writers since March of 2020. She is also THW's Social Media & Marketing Manager as well as co-host of Chicks & Sticks, a weekly show produced by THW. In 2006, she spearheaded the social media initiatives for Tennis Canada and Rogers Cup and was the primary person responsible for their upkeep for over 10 years. She has written articles for multiple tennis websites and interviewed the likes of Roger Federer and Serena Williams. While her career in sports started in tennis, her first love has always been hockey. She has a journalism degree from Concordia University.