| | | | |
| --- | --- | --- | --- |
| Born: | May 3, 1957 | Draft: | 1977, Montreal Canadiens, 36th Overall |
| Hometown: | Formosa, Taiwan | Position: | Defence |
| Known For: | 2-Time Norris Winner | Shoots/Catches: | Left |
| National Team: | United States |  |  |
Rodney Cory Langway (born May 3, 1957) is a Taiwanese-born American former professional ice hockey defenseman who played for the Montreal Canadiens and Washington Capitals in the National Hockey League (NHL) and Birmingham Bulls of the World Hockey Association (WHA). Langway also spent time with teams in the American Hockey League (AHL) and East Coast Hockey League (ECHL) as a player-coach after his NHL career ended. A two-time winner of the James Norris Memorial Trophy as the top defenseman in the NHL, Langway was elected to the Hockey Hall of Fame in 2002.
As captain of the Washington Capitals, Langway became known as an accomplished leader who demanded greatness from himself and others, earning the nickname "Secretary of Defense". Many people considered him the franchise's savior, despite not being the sort of player that one would expect to prevent the club from moving. Langway's predecessors as Norris Trophy winners were the dominant defensemen of the 1970s, like Bobby Orr, Larry Robinson, and Denis Potvin, who had put up high scoring numbers. By contrast, Langway was a traditional defender whose shot was likened to a "cool summer breeze", scoring only three goals during one of his best seasons, though he is remembered by Capitals fans for a game–winning goal in overtime against the New York Rangers' Mike Richter in the 1990 playoffs. Despite his lack of offensive production, his excellence at his position was credited with significantly reducing the Capitals' goals against average, which enabled them to finally make the playoffs.
Rod Langway Statistics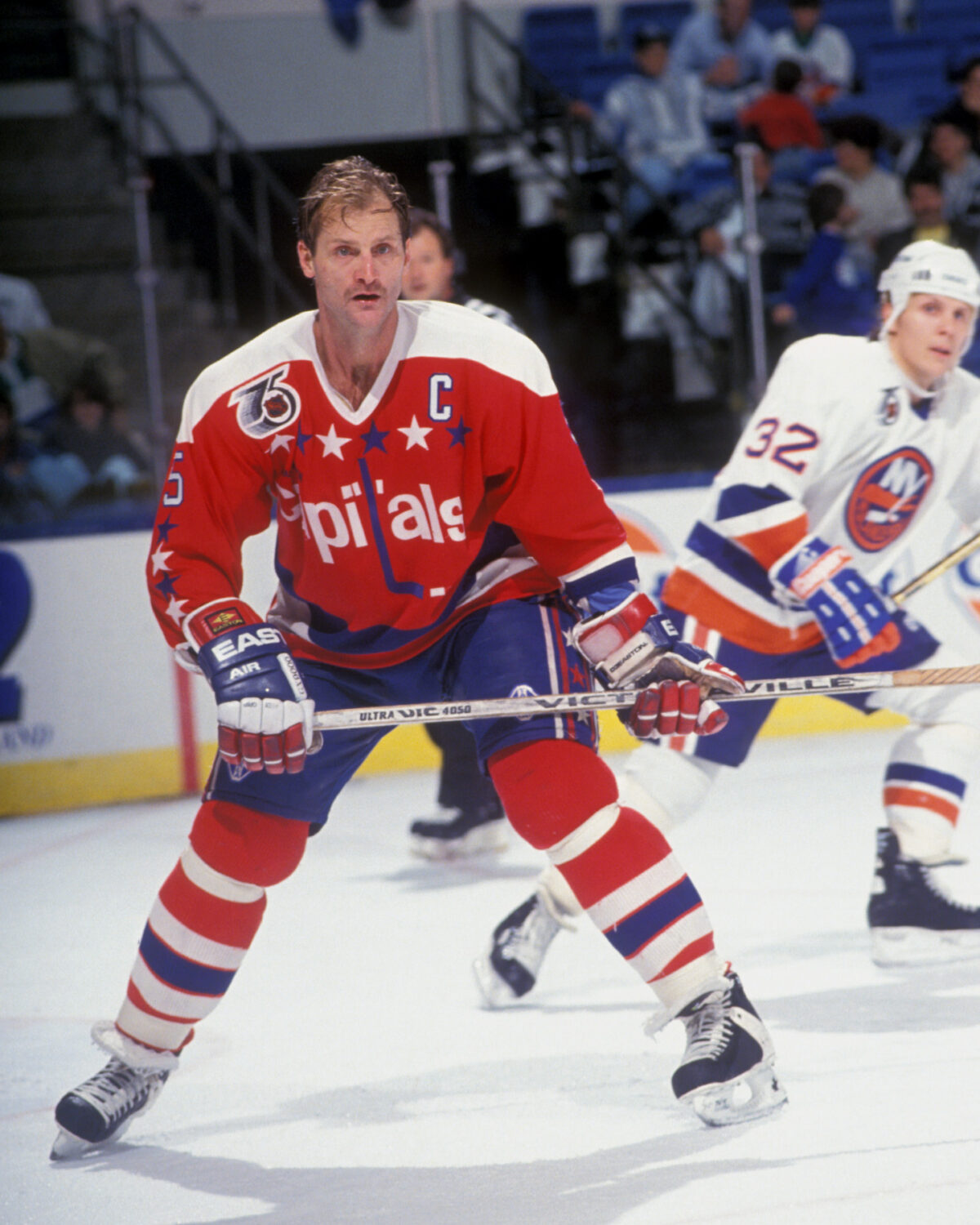 Deeper Dive
Achievements
Stanley Cup champion – 1979
Norris Trophy: 1982–83, 1983–84
NHL All-Star First Team: 1982–83, 1983–84
NHL All-Star Second Team: 1984–85
All-Star Game: 1981, 1982, 1983, 1984, 1985, 1986
Canada Cup 1984 All-Star First Team
Sources