| | | | |
| --- | --- | --- | --- |
| Founded: | 1974 | GM: | Brian MacLellan |
| Owned By: | Ted Leonsis | Coach: | Peter Laviolette |
| Home Rink: | Capital One Arena | Captain: | Alexander Ovechkin |
The Capitals were founded in 1974 as an expansion franchise, alongside the Kansas City Scouts. The 2009–10 Capitals won the franchise's first Presidents' Trophy for being the team with the most points at the end of the regular season. They won it a second time in 2015–16, and did so for a third time the following season in 2016–17. In addition to 12 division titles and three Presidents' Trophies, the Capitals have reached the Stanley Cup Finals in 1998 and 2018, winning in the latter.
Deeper Dive
Jersey History
And yet, there was a glimmer of hope from that dreadful first campaign, as the Capitals introduced the NHL – and the world – to one of the great sweater designs in hockey history… For a team based in Washington, D.C. and known as the "Capitals," it's only fitting the Caps debuted in red, white and blue. Also fitting for a team based in a nation's capital, it looks decidedly like it was designed by committee. Read more…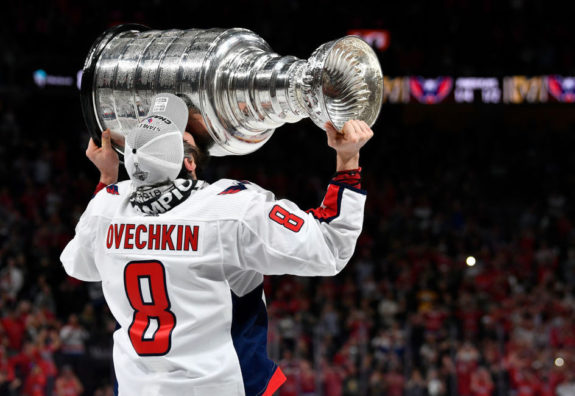 The Players
More Capitals History
HIstorically Rough Start
On June 7, 2018, after 44 years of trying, the Washington Capitals finally lifted the Stanley Cup. In Oakland, California, 43 years, 2 months, and 10 days earlier, the same team took turns lifting a trash can around the ice in mock jubilation. The achievement they were celebrating? A regular-season road win. It would turn out to be their only one that year. Read More…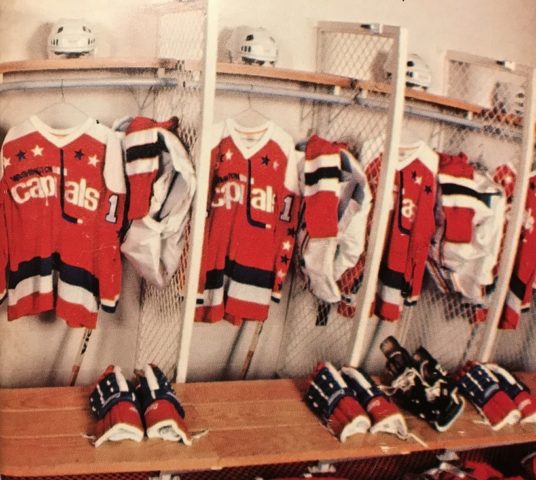 Captains
Sources
Lifelong storyteller and experienced hockey reporter that has covered everything from major juniors to the NHL. Worked for various newspapers across Minnesota and North Dakota, and now covering the Colorado Avalanche for THW.