Joel Edmundson (born June 28, 1993) is a Canadian professional ice hockey defenceman for the Montreal Canadiens of the National Hockey League (NHL). He previously played for the St. Louis Blues and Carolina Hurricanes.
Growing up in Brandon, Manitoba, Edmundson and his brother played junior ice hockey with their hometown midget AAA team, the Brandon Wheat Kings. He was eventually selected 121st overall by the Moose Jaw Warriors during the 2008 Western Hockey League (WHL) Bantam Draft. Edmundson played three seasons in the WHL with the Warriors and Kamloops Blazers before being drafted 46th overall during the 2011 NHL Entry Draft by the St. Louis Blues. Edmundson spent two seasons with the Blues' American Hockey League (AHL) affiliate, the Chicago Wolves before making his NHL debut on October 8, 2015. From there, he became a mainstay on the team's roster and he won the Stanley Cup with them in 2019.
Internationally, Edmundson has competed for Canada's senior team at the 2018 IIHF World Championship.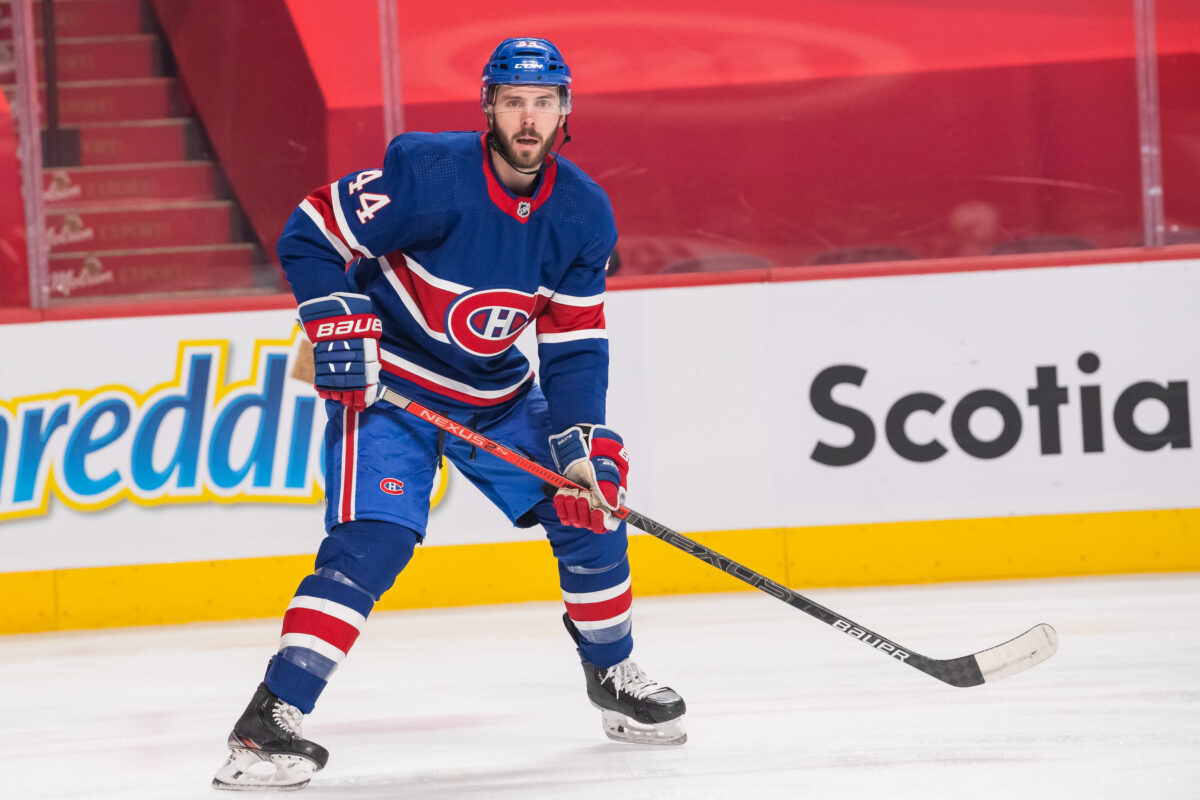 Joel Edmundson Statistics
Trade Tracker
Date
Traded From
Traded With
Traded To
Traded For
Sep. 24, 2019
2021 7th-Round Pick
(Nikita Guslistov)
Dominik Bokk
2020 5th-Round Pick
(Pavel Novak)
Justin Faulk
Sep. 12, 2020
—
2020 5th-Round Pick
(Ben Meehan)
Deeper Dive
Achievements
Sources