The Carolina Hurricanes (colloquially known as the Canes) are a professional ice hockey team based in Raleigh, North Carolina. They compete in the National Hockey League (NHL) as a member of the Central Division. The Hurricanes play their home games at the 18,680-seat PNC Arena.
The franchise was formed in 1971 as the New England Whalers of the World Hockey Association (WHA). The franchise joined the NHL in 1979 as part of the NHL–WHA merger, renaming themselves the Hartford Whalers. The team relocated to North Carolina in 1997, rebranding themselves as the Hurricanes. The Hurricanes won the 2006 Stanley Cup over the Edmonton Oilers, giving the state of North Carolina its first, and as of 2021, only major professional sports championship.
Deeper Dive
2021-22 Season Roster
Carolina Hurricanes Jersey History
To be fair, the 'Canes did have a tough act to follow, at least in the uniform department. For all the Whalers' faults, nearly everyone agrees the team had some truly sweet duds, centred by one of the most artistically brilliant logos to ever grace an NHL jersey. Read More…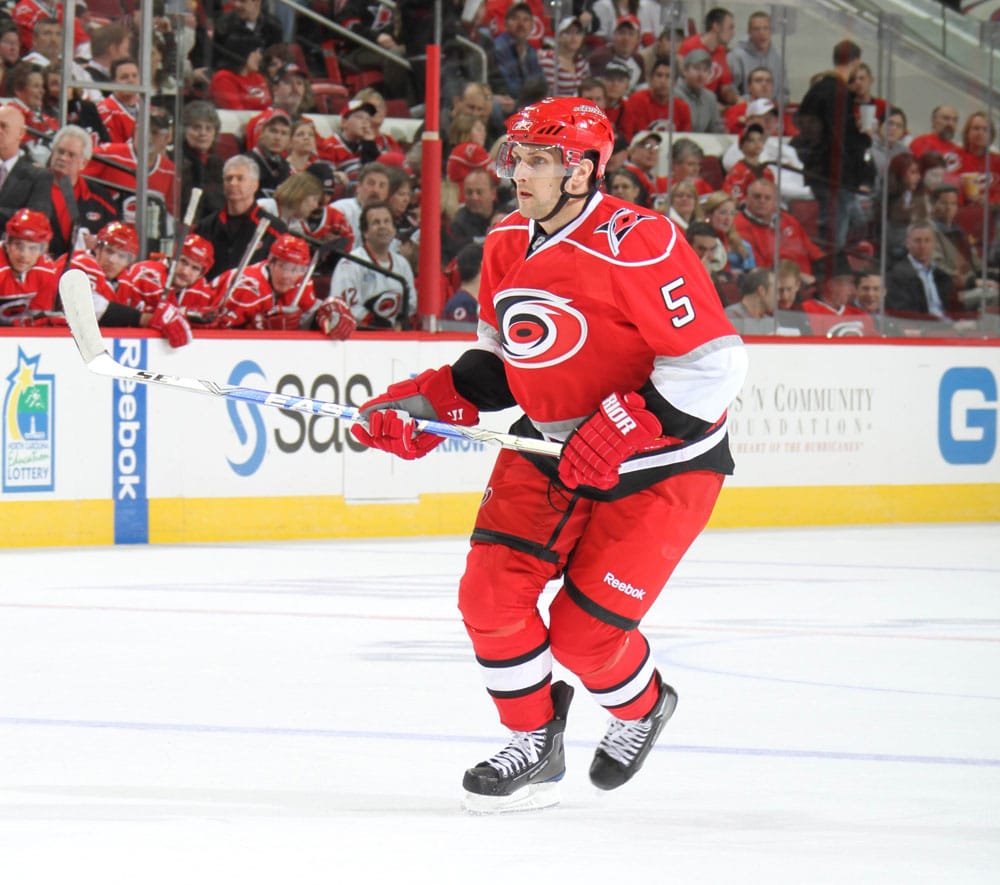 The Players
More Hurricanes History
Hurricanes & Their Fans: One Big Family
Traditionally, the Carolina Hurricanes show their gratitude to their fans in the last week of every regular season. Since there wasn't a fan appreciation week for the 2019-20 season, the Hurricanes have chosen to call Dec. 14-20 their virtual fan appreciation week. The appreciation week is well deserved — these fans are a faithful breed that value their team like family and the support is more than praiseworthy. Read More…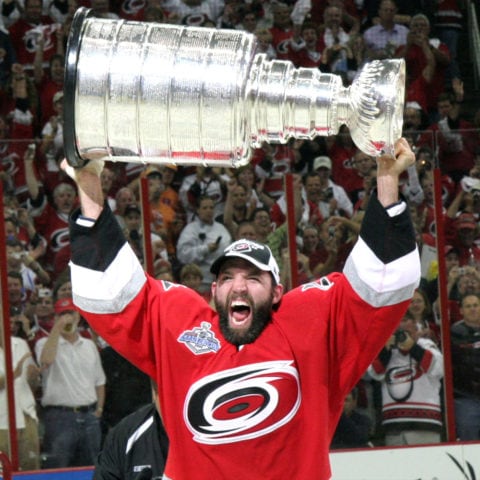 Captains
Sources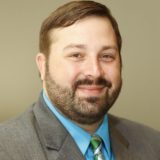 Born and raised in Michigan, Kyle Knopp started playing hockey when he was 3 years old. Knopp has played, coached, or worked at every level of ice hockey — including three seasons in the Ontario Hockey League and two seasons with the Detroit Red Wings where he was part of the Stanley Cup Championship team in 2008. He covers the Washington Capitals and Detroit Red Wings for The Hockey Writers and is the editor of THW's Morning Skate newsletter. You can follow him on Twitter @THW_Knopp.