We all know that Filip Forsberg was stolen away from the Washington Capitals in a deal for Martin Erat that looks better and better for the Predators by the year. However, unless you're a big numbers person, you may not know that Forsberg's career high in points is only 64; he hit the number twice, in 2015-16 and 2017-18. Forsberg is the most talented scorer the Nashville Predators have had since a brief stint by Paul Kariya, and yet he has never scored 65 points or more in a season. This year, Forsberg is on his highest-ever scoring pace, and if everything breaks right, he could even touch his career scoring number in a shortened 56-game season.
Normalizing Forsberg's Underlying Numbers
Through 15 games, Forsberg has put up 14 points, which is good for 0.93 points per game. His best season was 2017-18 where he scored 64 points in 67 games — 0.96 points per game. Diving into that season, there were high-luck metrics across the board, and unsurprisingly he has generally seen his underlying percentages even out again over the last few seasons.
Realted: Predators' Forsberg Still Needs to Prove He's Elite
In 2017-18, Forsberg put up his highest ever personal shooting percentage, shooting 14.5% that season, and has not topped 13.5% before or since. All of this despite putting the least amount of rubber on net per game of any season since he broke into the NHL full time in 2014. His teammates also shot at an exceptionally high percentage, and he had some astronomical individual point percentages (IPP — the number of points a player records out of the total goals scored when they are on the ice), both at even strength and on the power play. All of that helped pad his career-high 38 assists, despite only playing about 80% of the season.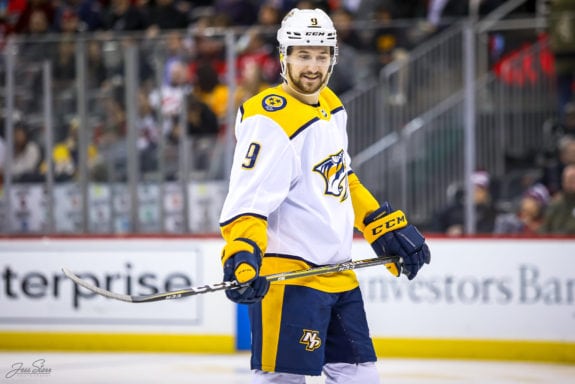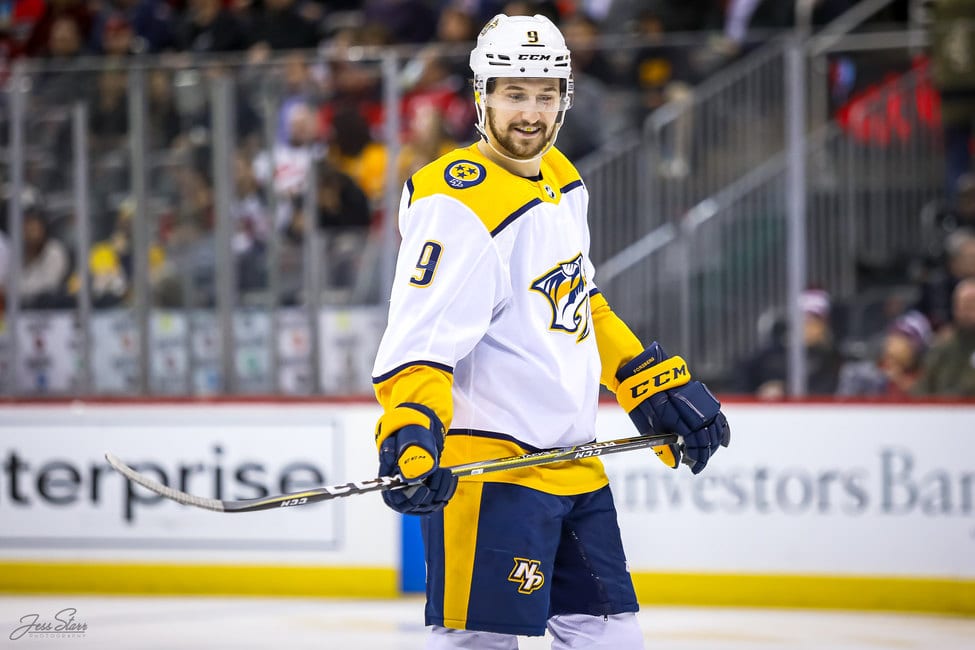 This year the 26-year-old Swedish winger is actually shooting one percentage point below his career average (11.3% to 12.3%), and the rest of his percentages are similarly low or average. This year Forsberg looks like he is carrying his teammates as his on-ice shooting percentage (the shooting percentage of his teammates while Forsberg is on the ice) is a career-low 6.5% right now — that will also see some positive regression. His IPP and secondary assist percentages are a touch high compared to his career numbers, but both are within a normal range.
The Case For Increased Production
If all of Forsberg's underlying numbers are generally low, then why is his production higher? It's a simple matter of volume, and in this case quantity is beating out a lack of quality. He's seeing the highest ice time numbers of the last five seasons, and has been completely taken off of the penalty kill, which was just unproductive ice time when there are so many other Predators forwards that can kill penalties.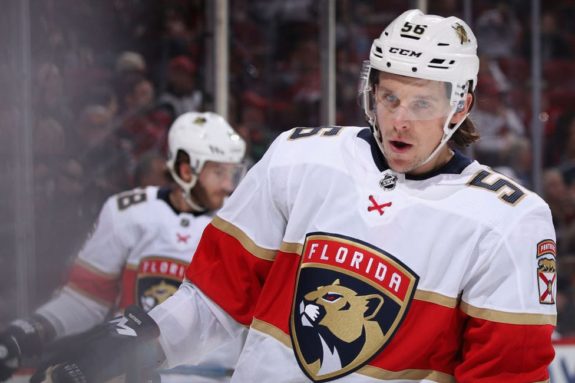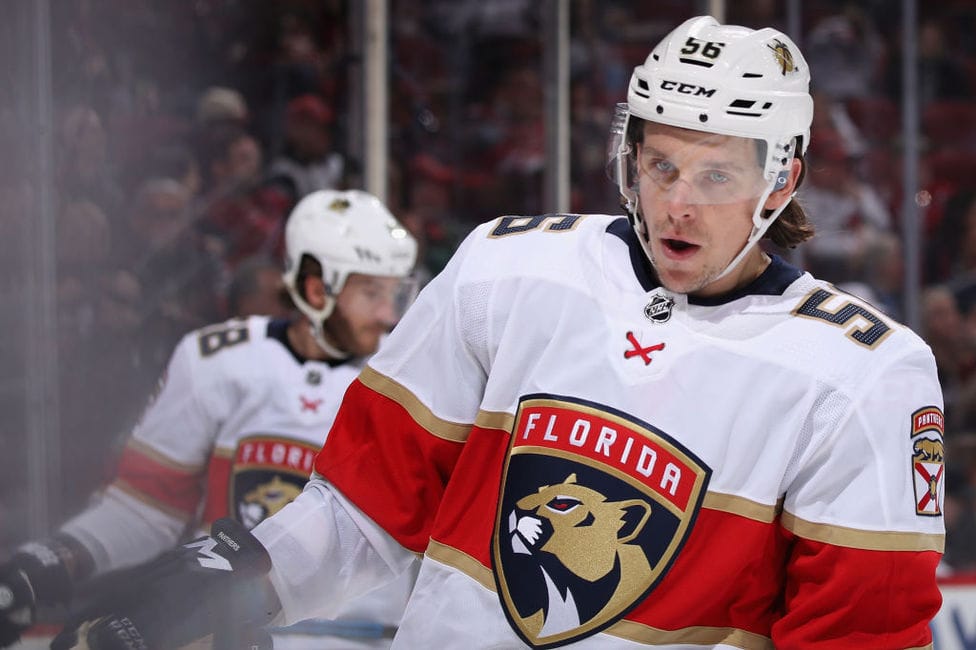 This means all of the added ice time and then some is being turned into power play time or extra even strength time, which Forsberg usually starts in the offensive zone. Add to that a monster shot rate increase from 3.1 per game last season to 4.1 this year, and you start to see why Forsberg has been so productive. The talent has always been there, he just wasn't using it enough.
Now that Forsberg is shooting at a higher-volume rate, and seeing ice time closer to what the star players usually play — there's still more room for it to grow, too — all he has to do is keep at it and the extra bounces will come. Had his underlying percentages been within normal ranges through the season so far, he would have an extra two or three points thus far, which would put him on pace for 60-64 points in the 56 game season — closing in on his career high.
The Overall Outlook
Due to the hole the team has dug itself into early, the playoffs are looking like less and less of a possibility, but there should be a push from the team soon, and playing 15% of their remaining games against the Detroit Red Wings won't hurt. Getting a few multi-point games against arguably the worst team in the league will be the difference between another average season from Forsberg and him having a true breakout. This also all relies on him staying healthy, which hasn't been a sure thing in his career, playing an average of 65 games a season over the last three.
This season, Forsberg has played primarily with two centres — Ryan Johansen and Matt Duchene — seeing over 100 minutes with each thus far. He has played less with Duchene, but has been more productive at the side of the former third-overall pick of the Colorado Avalanche — helped by Duchene centering Forsberg for his five-point night against the Florida Panthers two weeks ago. On the back end, captain Roman Josi's numbers have also been muted, which has hurt the power play's effectiveness — clicking at a disappointing 14.5% through 55 opportunities. The scoring from the forward depth has also dried up after it looked so promising through the first few games.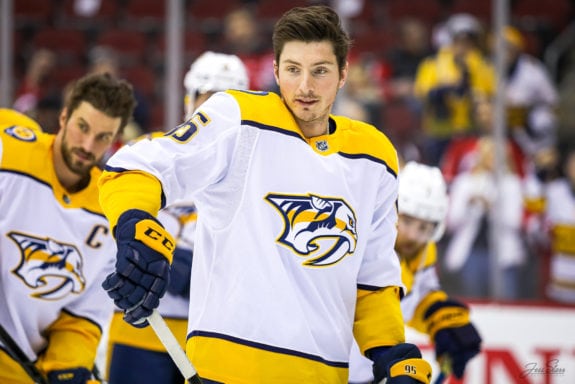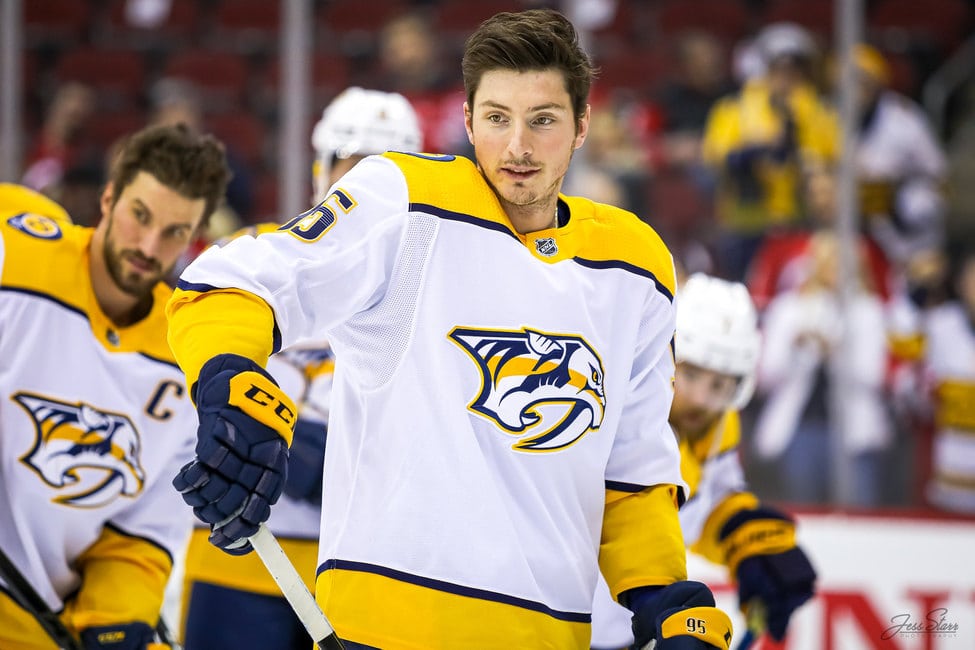 When opposing defences are more worried about committing penalties and covering against a team that can come at them with more than just one scoring line, things open up a little more for the stars like Forsberg. It may seem a little outlandish for Forsberg to increase his pace from what he has done thus far, but my bet is that he hits the over on 56.5 points in the 56-game season, with an outside shot at 65 points.
---
---
I'm a 26 year old hockey fanatic who grew up in Toronto but fell in love with the Predators watching Kimmo Timonen and Paul Kariya. I now cover the Predators for the Hockey Writers. With an engineering background I also have an affinity towards all things related to numbers and the salary cap, and publish some fantasy hockey content at DobberHockey.