Elliotte Friedman recently dropped the news that Sam Bennett may be looking for a change of scenery, and there have been rumours swirling about what teams may have interest in the Calgary Flames forward. In a season of unknowns operating during a pandemic, it's tough to really know if anything will come of this. Recent injuries and a couple of goals may have Bennett wearing the flaming "C" for a while longer yet.
In the inaugural "Flames Faceoff" show (which you can find on THW's YouTube channel), three other Flames writers and I had a discussion about what a trade might look like and who would come back. We discussed what general manager Brad Treliving may be looking for if he does finally deal Bennett. During the show, I had also mentioned that the Flames should be looking to get a winger back in a deal that could fit into the middle six.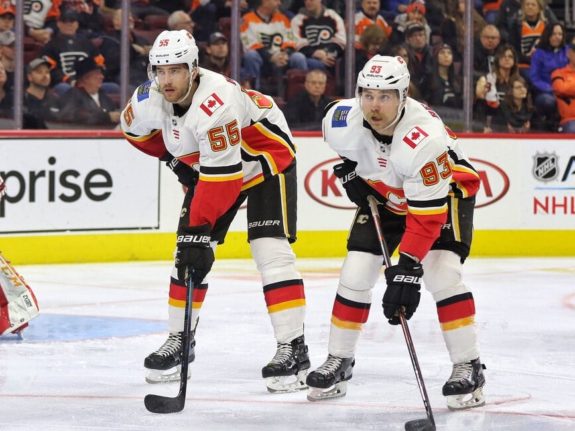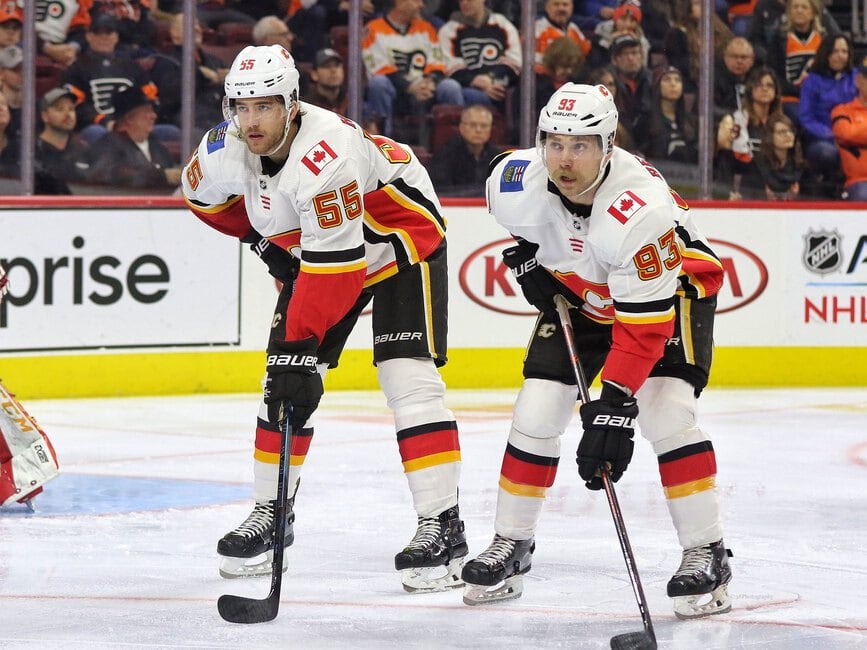 In a recent "31 Thoughts" article, Friedman had suggested that the Anaheim Ducks, Colorado Avalanche, and Columbus Blue Jackets had all checked in on Bennett. So far, we have seen four trades made during the season, so it would not be shocking at this point to see Treliving get something done.
Colorado Avalanche
Their window to win is just beginning to open and the team may be the most interested in Bennett for his consistent playoff performances. However, the Avalanche currently have just shy of $350,000 in cap space, which could make a trade tricky between the two teams.
A player that could make sense is Tyson Jost. The forward currently has just one assist in 11 games this season and has been on the COVID-protocol list since early February. In 202 games spanning three seasons, Jost has 71 points while Bennett had 88 in 240, a difference of just 0.01 points per game pace over their first three seasons. The Avalanche forward has been in some discussion as a trade piece after only receiving a one-year deal before the start of the 2020-21 season. The $1,675,875 difference in salary between the players would be the tricky part of making this deal work.
Columbus Blue Jackets
The Blue Jackets have had their most successful stint in franchise history the past four seasons, qualifying for the playoffs four times and reaching the second round for the first time in 2019. General manager Jarmo Kekalainen has spent plenty of assets at recent trade deadlines to acquire players for playoff pushes which have come up short.
The Flames could use another effective winger in their middle six and the player that could be of interest is 25-year-old Eric Robinson. Robinson has become a fairly effective defensive forward in a fourth-line role and has notched six points in 17 games in his second season. A fourth-line pair of Robinson and Derek Ryan would be reliable in their own end and able to chip in much-needed secondary offence.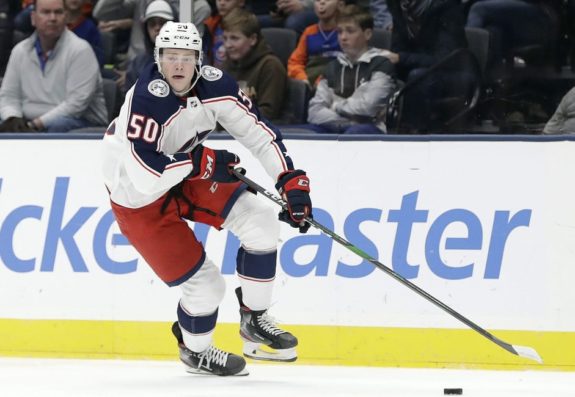 Once again there might be cap issues in a trade like this and Calgary may have to retain salary, but if Columbus is calling Robinson is a guy they should be asking about.
Anaheim Ducks
The Ducks probably make the least sense of the three teams, but they could be looking at Bennett as part of a rebuild and continuing to build a younger team. Danton Heinen is a player that could work for the Flames both cap-wise and roster fit.
Heinen has played just 24 games for the Ducks since being traded from the Boston Bruins and has put up nine points in that time. He has been trending downwards since he put up 47 points in his rookie season with the Bruins and could be a reason they moved him to Anaheim. Even though his points totals have lowered, he has still been one of the better players on the team in terms of expected goals for percentage. The Ducks' forward could be the exact player they need to help their middle six, whether on a line with Matthew Tkachuk and Elias Lindholm or Mikael Backlund and Andrew Mangiapane.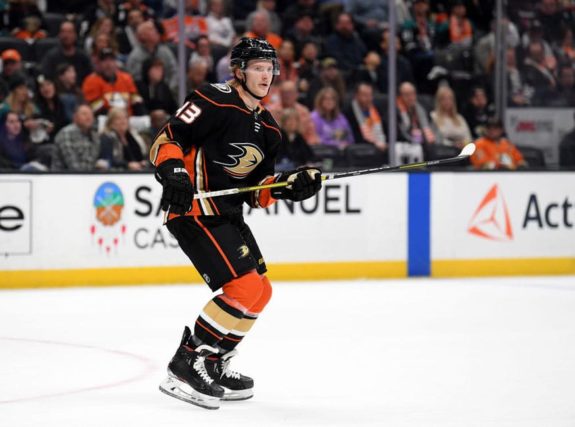 It would also be worth asking general manager Bob Murray where the Ducks are headed the next few years and to kick tires on Rickard Rakell. It would be a home run swing and would require a lot more from the Flames to get done, but a player like Rackell could inject a ton of offence into the top six. He is on a very friendly deal and signed through next season. The Flames could make the money work, but this really depends if the Ducks don't see him in their long-term plans.
Pittsburgh Penguins
It wasn't rumoured that the team was talking to Calgary, but Friedman made note that since the newly appointed President of Hockey Operations Brian Burke was now in town, they may be an interested team. Pittsburgh is in a "re-tool" phase as they have had some lacklustre finishes in the playoffs the past few seasons and big questions loom for the franchise. Burke knows Bennett as a player and as a person, and it would not be shocking to see him extend an offer.
The Penguins have a larger rotation of bottom-six players and two that could be of interest to the Flames are Jared McCann and Teddy Blueger. Both players have struggled to generate offence, but both have excelled on the defensive side of the game. McCann would be another nice addition for Backlund and Mangiapane, while Blueger could play alongside Ryan upon his return. If Ryan is taken in this summer's expansion draft, Blueger would be a welcome addition to take over the role at fourth-line center.
Flames Should Be Adding A Roster Player
In his sixth season with the Flames, Bennett currently has three points in 15 games, which is a pace even lower than last season's 12 points in 53 games. The top-end skill that he had in the Ontario Hockey League just never could translate to the NHL level, which could've either been from a year-long injury at 18 or that his ceiling was much lower than scouts expected.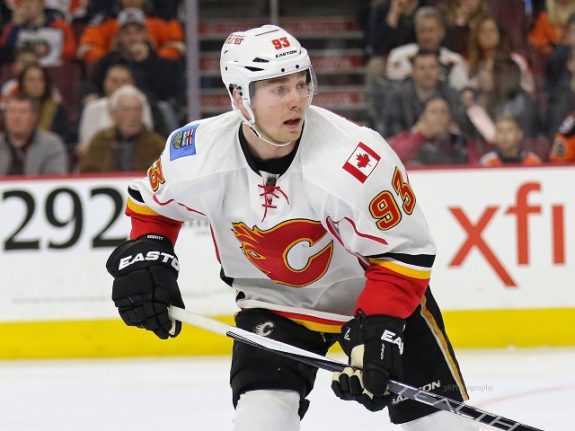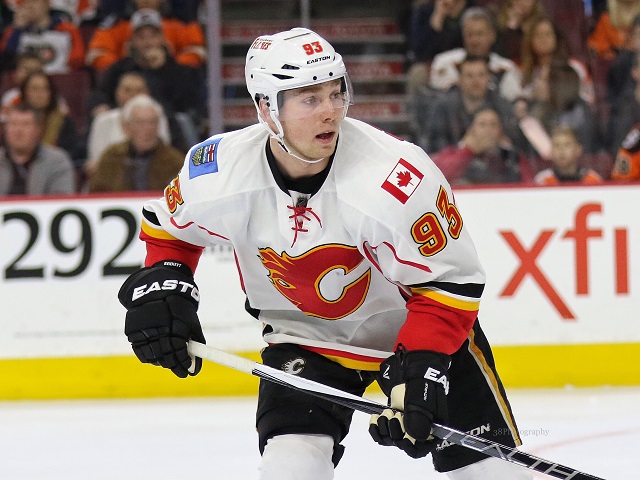 Coming up on his 25th birthday in June, it is likely that this is the level of NHL player that Bennett is and there may be no more room for improvement. He is still capable of playing in the league, but it will be in a much smaller role in the bottom six wherever he may end up. Being that he is still an NHL-capable player, the Flames should try and move him for another player or they may risk losing him for nothing to soon-to-be division opponent Seattle Kraken.
---
---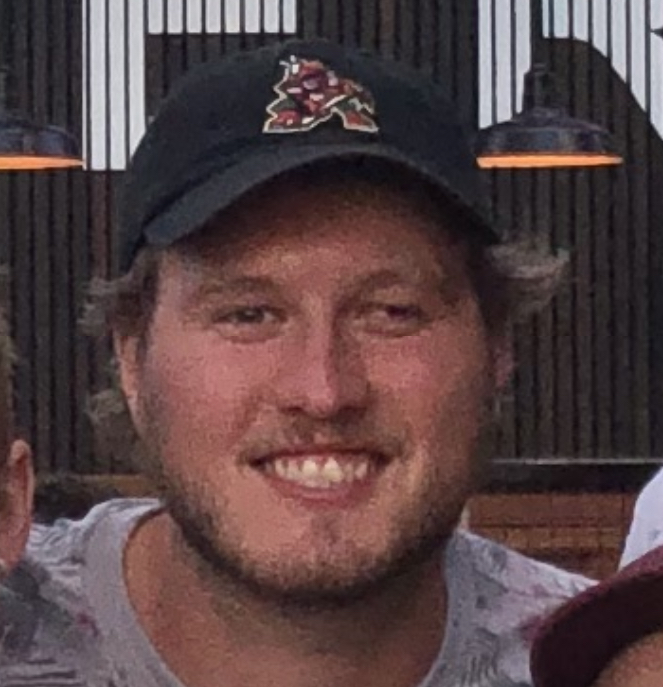 Brett is a freelance writer covering the Calgary Flames here at The Hockey Writers. He is an enthusiast of hockey stats and continues to learn every day about the sports analytics movement. Brett enjoys using both statistical analysis and the old-fashioned eye test in his writing to create the best content for readers. His work at THW has been featured on the Calgary Flames' news feed for The Score and on Yardbarker. Brett is also part of THW's Flames Faceoff YouTube/podcast show where he brings his opinions each week on the team's current state of affairs.