After an off-season, where Marc Bergevin brought in a lot of new talent heading into the 56-game season, one player that isn't talked about often is Joel Edmundson. The former St. Louis Blues and Carolina Hurricanes defenseman was added to improve the team's defensive depth on the left side as it was a clear weakness heading into the off-season. He signed a 4-year deal with a $3.5 million AAV just prior to the UFA period, as Bergevin traded a draft pick to get his negotiation rights.
While Edmundson may not seem like the right choice given his limited offensive ability and playing style, however, he may actually fit in just fine. The main reason is that his strengths fit well alongside an offensive defenseman like Jeff Petry. Although there was a lot of hope with Karl Alzner in that area as well. However, the fact that Edmundson has played effectively defensively in this faster post-2013 NHL, does bring hope that he'll be better than Alzner.
Edmundson's Strengths
When watching Edmundson, his game is purely a shutdown role, which he does well. He is someone who is very good at using his 6'3 225-pound frame to his advantage. (from 'Joel Edmundson brings size and Stanley Cup Experience Canadiens,' Montreal Gazette, January 7, 2021). Being able to throw a big check is one of his best qualities. This could be a good asset when needing to slow a team down but at the same time, it can hurt his positioning.
Although based on what I've seen, Edmundson has been able to stay in position and not make the mistake of getting out of place from a hit. At the end of the day, it's good to know he can throw a big hit when needed. Which he seems to do pretty often having finished in the top 30 in hits throughout the league last season.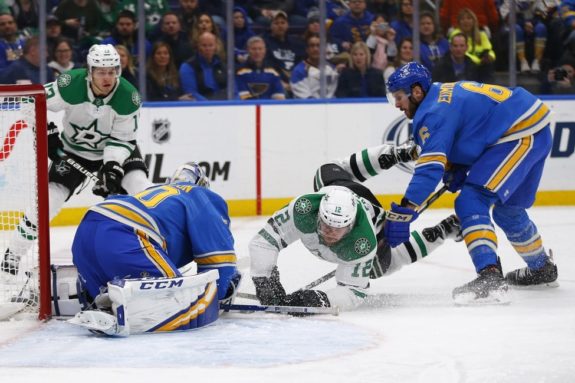 With the defensive style that Edmundson plays, he will be a very important piece on the penalty kill. He has been known to be a good shot-blocker around the league having finished last season tied for 64th with 91 blocked shots. When it comes to dump outs, he is a very effective defender in that aspect having helped his teams in the past against pressure offense.
His primary skills will allow the Habs to rest captain Shea Weber more on the penalty kill as the team has another guy that man the penalty kill very well alongside defenseman Ben Chariot. Like Weber, Edmundson does a great job clearing traffic in front of the net. Having another defenseman like that can only improve on the Canadiens' 19th ranked penalty kill from last year. He could help them become a top-10 penalty-kill unit.
On the offensive side, Edmundson has a sneaky good slapshot but it won't be used very often due to his primary defensive responsibilities. However, he has been said to have a decent first pass to get out of the defensive zone which can translate to some offense for his team.
The Weaknesses in Edmundson's Game
If you have watched highlights of the Canadiens training camp, it is abundantly clear that Edmundson is a player who struggles with foot speed. A great example of showing this is just how slow he looked when Byron scored that first breakaway goal during Thursday's scrimmage.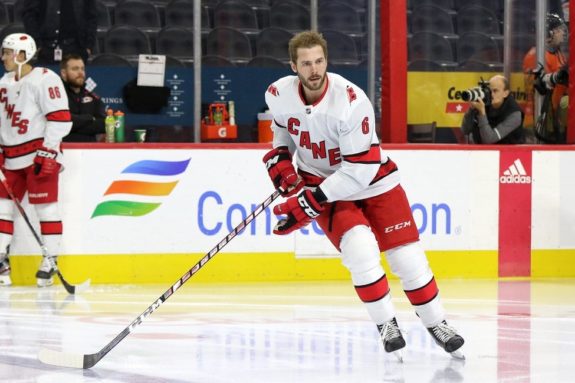 The truth is that it can be very risky having a guy lacking footspeed in your top 4 defensemen in today's NHL. However, if he sticks to just trying to stay in position and allow Petry to be the puck mover, it should be fine for a while.
---
Latest Canadiens Content:
---
At the end of the day, Edmundson may also find himself on the team's third pairing especially if Brett Kulak plays his way back up to Petry. The two had great chemistry during the bubble and would still be a good pairing to have. Plus, Edmundson playing fewer minutes and mentoring Romanov on a third pairing could be more beneficial for the team going forward, as Edmundson has had a solid amount of years that include a Stanley Cup with the Blues in 2019.
What to Expect From Edmundson in 2020-21
Edmundson will likely start the season alongside Petry as it has shown throughout camp. While he does lack footspeed, he is someone who can be a very responsible defenseman who won't try to get too flashy. Expect more of the same from him, during this upcoming season. The defensive game he brings will take pressure away from guys like Weber, Petry and even Chariot as they have another guy who can take a huge chunk of penalty kill minutes now.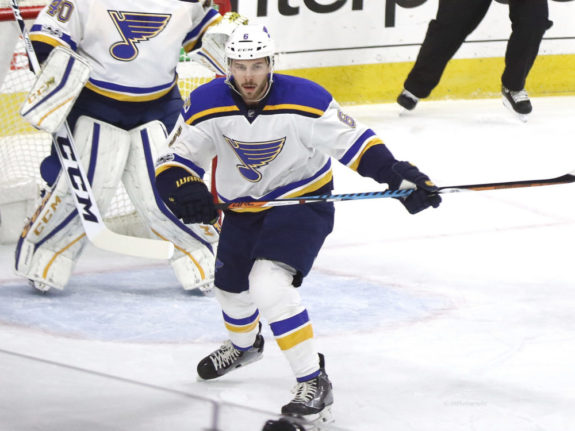 Edmundson should help the Habs' PK get closer to the top as he will be a good asset to block shots and clear the crease. The one thing we shouldn't expect from Edmundson is a lot of offense as he'll just be sturdy in his own end. He also isn't as smooth-skating as Chariot meaning he will likely never get a shot with Weber who relies on Chariot's ability to move.
It can be said that Bergevin overpaid for this stay-at-home defenseman but at the time of the signing, it was likely the price he was expected to cost. It was only when free agency opened that it seemed Edmundson got overpaid. Although, we should watch this season before truly judging Edmundson's game as it is still early.
---
---
Nick is a journalism student at Concordia University. He has been writing about the Habs and hockey for almost 7 years now for websites such as AWinninghabit and Last Word on Hockey. he hopes to one day work TSN.