Storylines have been aplenty for the Chicago Blackhawks this offseason. Unfortunately, with departures and injuries plaguing their locker room, most updates have been less than optimistic. As the Blackhawks prepare to enter what will undoubtedly be a challenging season, to say the least, their rebuilding roster hopes to create narratives of its own. And I tend to think some may be more positive than we've been led to believe.
RELATED – Blackhawks Not Wrong Sending Dach to 2021 World Juniors
Although fans need to brace themselves for the struggles that are ahead for this franchise, it's not as though they lack the talent to keep them competitive. While Blackhawks' stars work to maintain the team's relevance and prospects make their case as new hires, these are some key predictions that could translate into meaningful progress for the club.
DeBrincat Leapfrogs Kane to Lead Team in Points
For the first time since the 2014-15 season, Patrick Kane will not lead his team in offensive production. No, not because I'm suggesting he'll be traded before the year's up or as a result of a lack of impact this season. More so due to how pivotal of a campaign this will be for Alex DeBrincat. He will regain the scoring touch that was on the decline through 2019-20, as this is the perfect scenario for him to do so.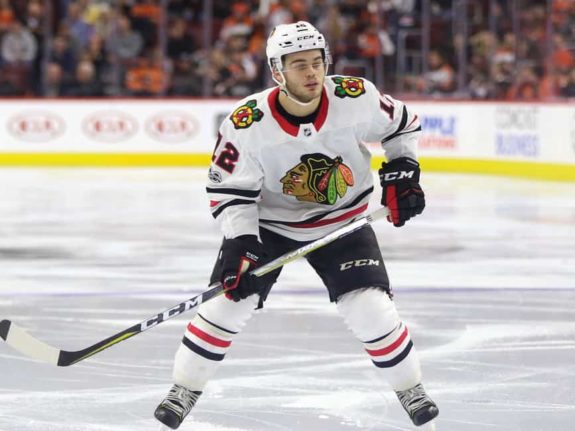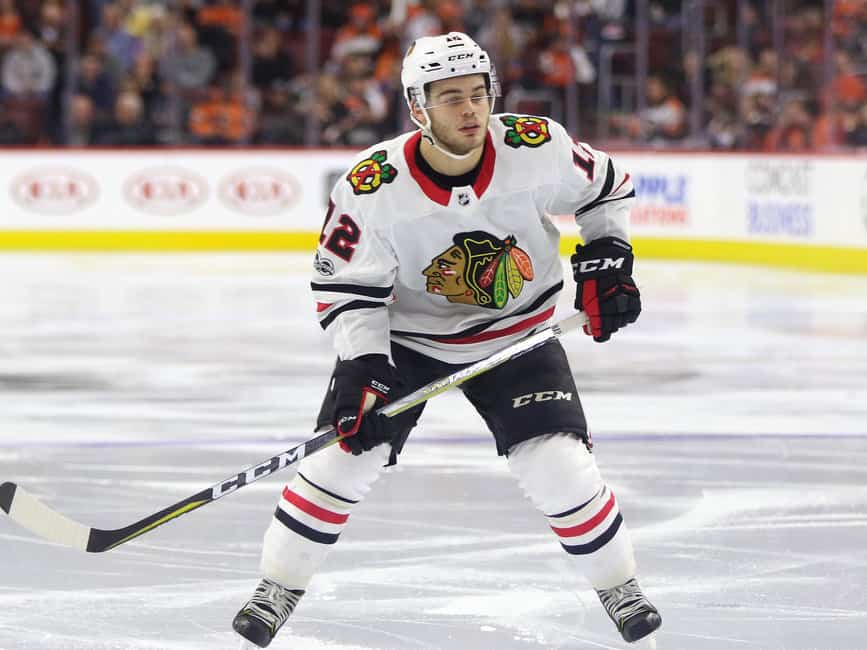 DeBrincat's goal-scoring totals declined from 41 in 2018-19 to only 17 through 2019-20. That year-over-year drop wasn't from a lack of effort or fewer games played, though. he actually averaged more shots on net at 2.96 per game in 2019-20, as compared to 2.68 per in 2018-19.
The problem was that he wasn't capitalizing in the same manner. He scored on 18.6% of his attempts in that 41-goal year, whereas his shooting percentage dipped to 8.7% last season. To put things into perspective, had he converted at the same rate in 2019-20 as he did through 2018-19, he would have actually accumulated 38 goals last season. That puck luck is bound to improve, as I don't see DeBrincat slowing down his attempts.
If training camp lineups and combinations are an indication of what to expect from Chicago this year, DeBrincat maintaining top-level minutes alongside Kane can only help him inflate his numbers. Now is the time for the torch to be passed between them as well, with DeBrincat poised to become this team's go-to superstar for years to come.
Suter Stands Out During Rookie Campaign
Prepare for Pius Suter to become a household name through the 2020-21 season, after he finds his way into the Calder Memorial Trophy conversation. Suter was signed by the Blackhawks this offseason, following an impressive 2019-20 with Zurich SC that saw him lead the Switzerland National League A in production and earn MVP honors along the way.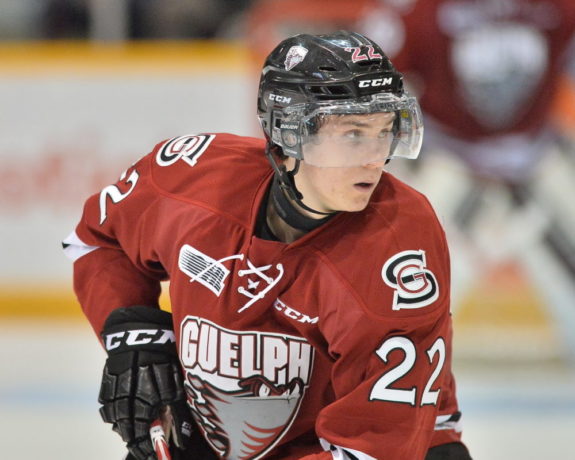 If this sounds like a familiar storyline, it's because Dominik Kubalik shared a similar path the year prior. And, much like his counterpart, Suter has already proven his ability to score wherever he's played. Whether during his time in the OHL or while suiting up in Europe, he has a consistent pattern of progressing his goal totals and production.
Although Kubalik may have surprised many who didn't know his name at the start of 2019-20, perhaps witnessing his prowess will help fans realize that players like Suter can be expected to do the same. As the 24-year-old enters his prime, the Blackhawks will benefit from the MVP's drive to increase his impact and he'll waste little time improving the club's direction.
Delia Proves Poised for Starter's Role
With less than 20 games of NHL experience heading into 2020-21, this will be Collin Delia's net to lose by the end of the season. He's been part of the Blackhawks organization since 2017, having spent most of his time playing with the Rockford IceHogs in that span. However, amidst a lack of undisputed starters in their system, Delia will step-up to that opportunity.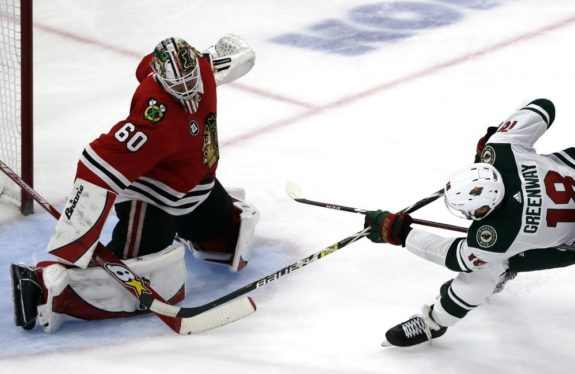 While Delia's current professional record of 7-5-3 isn't necessarily enough to foreshadow a promotion, all signs point to the fact that he'll get a chance to prove himself this year. There's no denying that he'll have a hefty workload to manage, as this isn't the same Blackhawks team that once was just a few years ago. However, that can also provide invaluable experience for him to further his game.
RELATED – Corey Crawford's Retirement Leaves Legacy With Blackhawks
Chicago will provide a variety of inexperienced netminders more playing time in the pros through this rebuild. I simply see Delia as the frontrunner for the one that will stand out, to secure himself as their undisputed starter by the end of it. He's shown calm and confidence through his small sample size and we can expect much of the same as we witness Delia elevate his status.
Blackhawks Don't Finish Last in Central
Last but not least, while the Blackhawks may not find much success this season, I will stand behind the fact that they won't finish last in the Central Division. Although they are clearly far from being considered a favorite, there are some factors working to their advantage in keeping them above the bottom of the barrel.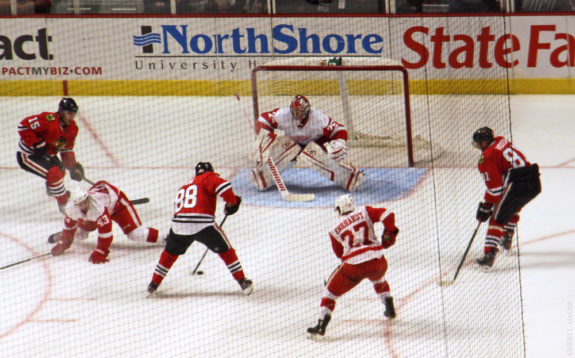 First and foremost, despite whether onlookers would rather they tank for a better draft position, this is a franchise that is built to battle. They enter every contest with the drive to dominate. That won't stop, just because their on-ice weapons aren't as dangerous as they were throughout their dynasty.
Chicago ended a 49-year Stanley Cup drought in 2010 and captured first place in the Central Division in 2010, 2013 and 2016. The Hawks also won the President's Trophy awarded to the team with the most points in the NHL in 2013 after starting the season 21-0-3.
Second, and potentially more importantly for this prediction, the revised Central still includes some teams that have struggles of their own to overcome. While they'll have to compete with the reigning Stanley Cup champion Tampa Bay Lightning, the Blackhawks also get to face the Detroit Red Wings eight times this year.
Regardless of any upgrades to either franchise over the offseason, the reality is that there were 33 points between them by the end of 2019-20. Detroit needs to focus on a points percentage greater than .275 before they shift to thinking they can bypass anyone ahead of them in the standings.
RELATED – Red Wings & Blackhawks Reignite Their Rivalry in 2020-21
Let's also not forget that these are professional athletes playing in a league built on parity. And just because most are expecting the Blackhawks' seemingly lackluster lineup to raise the white flag, doesn't mean they will. Chicago may not have a lot to brag about by the conclusion of this season, but they'll at least be holding their heads higher than whoever ends up at the depths of the division. Because it won't be them.
Blackhawks Banter Is a Sure Thing
While we'll have to wait to see how these predictions pan out, what we do know for sure is that you can join us every Monday night for our weekly live show with The Hockey Writers. Blackhawks Banter airs at 8:00 p.m. EST/7:00 p.m. CST on our YouTube Channel and Facebook Page.
---
---