After the NHL announced their Return to Play plans, outlining how the playoffs would proceed, a prevailing opinion began to diminish the difficulty of winning the 2020 Stanley Cup. It was referred to by some as the asterisk Cup, as though it would hold less significance. However, by the end of this past postseason, quite the opposite holds true.
If you ask the recently crowned Tampa Bay Lightning, it's a safe bet that they'll disagree with any disrespect towards their achievement. Not only did this year's tournament require the same type of perseverance, commitment, and winning as all those before it, there's also a case to be made for it being one of the most difficult to capture in league history.
Longer Season Than the Lockouts
Prior to the 2019-20 regular season being shut down, teams had played anywhere between 68-71 of their 82 game schedule. Up to 87% of a team's original match-ups were completed. This past season actually saw a lot more activity than some other shortened years were able to fit in.
Back in 1994-95, the NHL didn't begin their regular season until January 1995. Teams only played 48 games that year. Yet, when reflecting on its postseason, it's safe to assume that most simply remember how dominant the New Jersey Devils were. They only lost four times throughout that entire run.
RELATED – Blackhawks All-Time Playoff Roster
Nearly 10 years later, the 2012-13 season experienced a lockout of its own. Again, league play didn't commence until January 2013. That campaign also included a shortened 48-game schedule. However, it's more likely that fans recall 2013 as the second of the Chicago Blackhawks' three Stanley Cup victories in a six-year span.
The Devils and Blackhawks both won the 16 games required to capture their Cups, which is what mattered most. The Lightning had to achieve that same standard, after also playing in more regular season games through 2019-20 than the 1995 and 2013 champions did in those respective campaigns.
More Games, Fewer Days
In an attempt to even the playing field, things kicked off with the Stanley Cup Qualifiers. Twenty-four teams were initially involved, to then determine the 16 that would round out the playoff bracket. Tampa Bay already had their spot solidified, entering in the top four of their conference, but were required to play a set of round-robin matches to determine postseason seeding.
Some may argue that these were needed to close out the 2019-20 schedule since it didn't include all 82 games. Yet, that wasn't the case in 1995 or 2013. Regardless, it meant additional postseason hockey for the teams involved as opposed to what they were accustomed to from any other year.
Organizations had the potential to be involved in between 31-33 games throughout the 2020 Stanley Cup Playoffs. Up to five games more than the maximum of 28 that would have been slotted into preceding tournaments. Scheduled from Aug. 1-Sept. 30, this year's postseason spanned 61 days as compared to the 64 that were allocated for 2019.
2019 Saw the Standard Structure
As a more recent comparison point, let's recap what it took for the St. Louis Blues to capture their franchise's first championship in 2019. There hasn't been any debate about the legitimacy of their achievement, since they did the right amount of winning to align with other Stanley Cup storylines.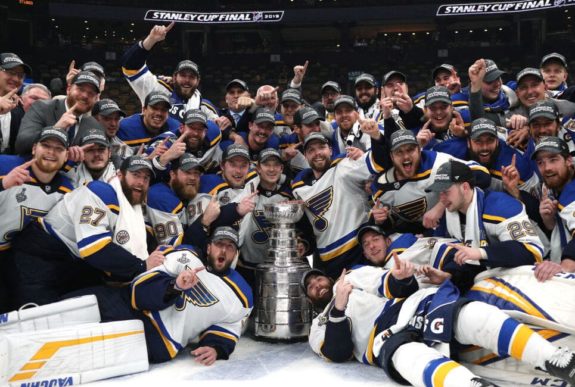 St. Louis played their first game of last year's playoffs on April 10, 2019 and hoisted the Cup on June 12, 2019. Within a 64-day span, the Blues were involved in 26 contests and won 16 of them throughout that tournament.
2020 Created a Customized Normal
Tampa Bay began this year's postseason on Aug. 3, 2020, taking part in the Eastern Conference's round-robin segment to determine their seeding. Less than two months later, on Sept. 28, 2020, they became Stanley Cup champions for the second time in franchise history.
Not only did the Lightning win the 16 games required through the First Round, Second Round, Eastern Conference Final, and Stanley Cup Final, they also won two of three in their round-robin. Tampa played 25 games throughout that 57-day span, accumulating 18 wins along the way.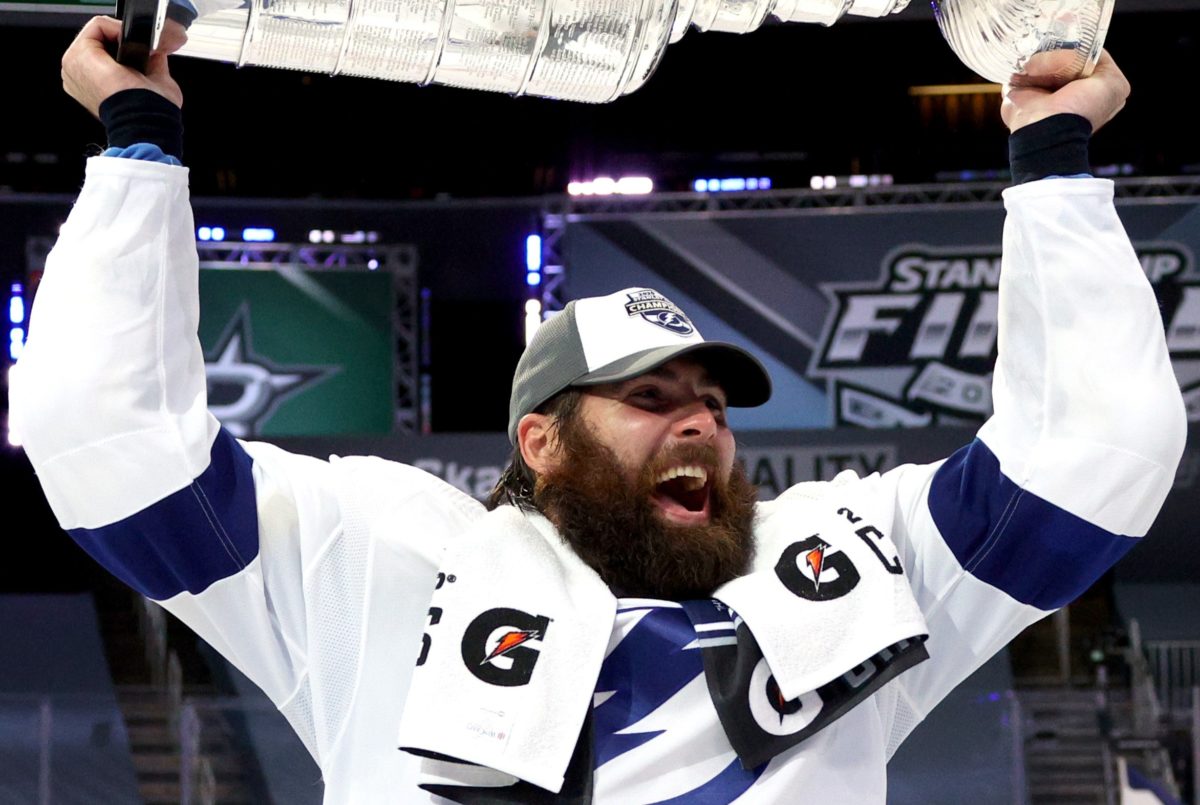 Additionally, 2019's Blues did not have a single back-to-back situation throughout that entire postseason. They also enjoyed a two-day break three times in the Final. By contrast, 2020's Lightning had to play two back-to-back games these playoffs, including in the Stanley Cup Final.
Team That Did the Most Travel
In a postseason that saw the least amount of travel in recent history, the Lightning still had a more arduous path than most. First, they took a 1,750 km trip from Tampa Bay towards the Toronto bubble. Then, after punching their ticket into the Conference Finals, the Lightning had to fly west to Edmonton, which added another 2,700 km to their path.
RELATED – Dear Canada: Here's Who You Want Winning the 2020 Stanley Cup
Dallas, on the other hand, only needed one trip for a total of 2,650 km. After landing in Edmonton in late July, they were able to stay there the rest of the way. The Stars were even in a hotel that was connected to Rogers Place, further limiting any discomfort or displacement for Dallas. They enjoyed far more rest and relaxation.
Tampa's playoff journey included greater distances than any other organization battling for this year's Cup. Beyond the added kilometres, it also meant more travel days and a time zone change that Lightning players had to adjust and adapt to. As expected as that may be in a normal year, it was far from ordinary for 2020.
Bursting the Bubble
Less movement came with greater restrictions. Although it's not a secret that no luxuries were spared to make it as enjoyable of an experience as possible, not being able to be around family, go home between games, and have a life outside of hockey could certainly have taken its toll.
We have seen the types of amenities and activities planned for those involved. There was no shortage of things to do in the little time these athletes had between their packed schedules. However, it's just not the same as getting to enjoy a lazy day at home.
RELATED – NHL's Playoff Bubble Delivered as Advertised
The NHL also did the best they could to replicate the home and away designations, but nothing compares to a team being in their own rink, supported by local fans. The scenario presented unique challenges, all of which Tampa Bay overcame and dominated.
Hardest Trophy to Win
The reality is that this tournament was structured in the same overall format that those in the modern era have followed. It was a 16-team bracket, with the ultimate champion having battled through four playoff rounds and requiring 16 wins to hoist the Stanley Cup. However, it also included many additional elements that no prior winner has had to endure.
When you dig into the differences that the Lightning faced this time around, none were to their advantage. With more work necessary, unique hurdles to overcome, and a shorter timeframe granted to accomplish their goal, the 2020 Stanley Cup does in fact deserve an asterisk. One that will help highlight just how much harder it was for Tampa Bay to win it all this year.
---
---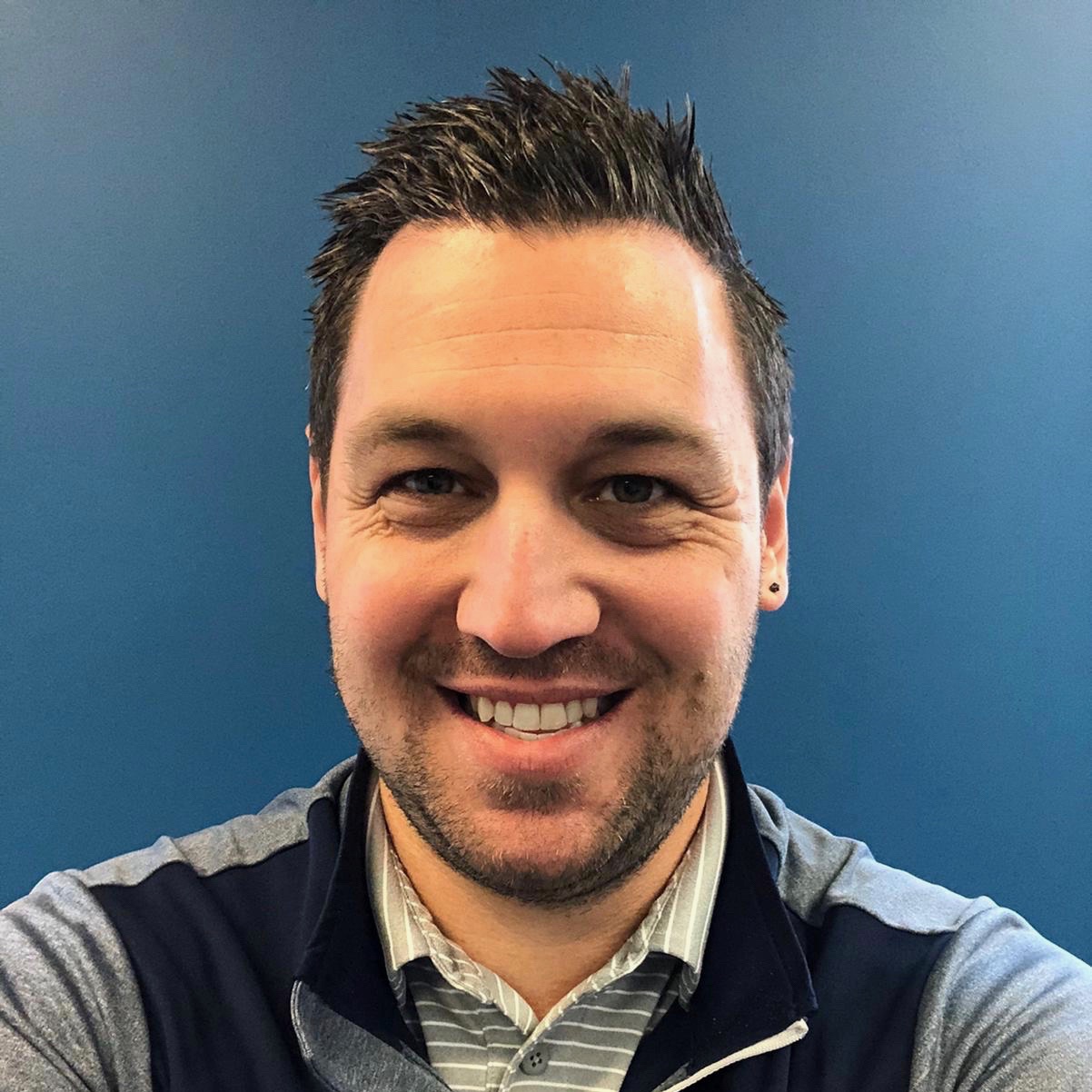 Freelance thinker, paying too much attention to digital aesthetic. Oxford comma enthusiast. Spider-Man supporter. Sports fan, with two favourite hockey teams. If the Blackhawks and Maple Leafs ever meet in the Stanley Cup Final, you can find me wherever they're playing that night.
Find me and more of my work at mralwayswrite.com and find me at @MrAlwaysWrite.