The NHL's grand and radical experiment came to an end on Monday night, finishing up the 2019-20 season just as the league had hoped: With a team hoisting the Stanley Cup. Yet, the moment didn't fully illustrate how successful the gambit was, coming in the midst of uncertain, scary times that will likely hang over hockey – and everything – for years to come.
Related: The Best NHL Players of All-Time, By Decade
The two-city bubble playoff approach that crowned a worthy champion in the Tampa Bay Lightning was the product of bold thinking, a willingness to prioritize the league's competitive integrity over high costs, textbook cooperation between the NHL and players' union – and perhaps a bit of luck.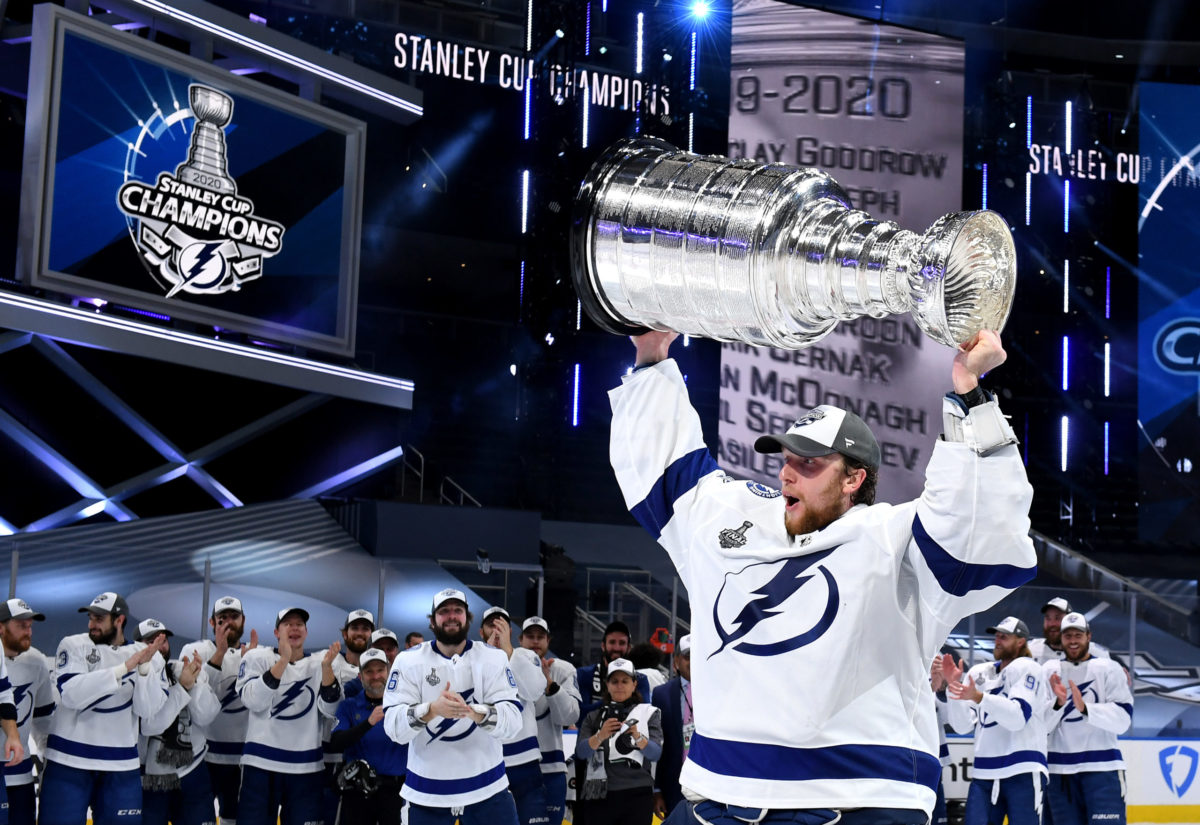 The Lightning and runner-up Dallas Stars have left the Edmonton bubble after nearly three months in isolation from family and friends, the Lightning initially in Toronto, as the world struggled to contain the COVID-19 pandemic. The unprecedented experience will offer NHL players and staff memories of living in what had to be one of the safest environments in the world, but also bouts of intense loneliness and the pain of being separated from loved ones for so long.
The enduring memory for fans, however, will be of high-quality hockey and an excitingly uncommon postseason tournament that achieved exactly what the league and players wanted: A champion and a season that won't be remembered as tainted or illegitimate in any way.
Safety Protocols Resulted in No Positive Tests
Forced to abandon early hopes that the United States could host a bubble city due to the country's high coronavirus numbers, the NHL and the NHLPA settled on a pair of cities in Canada, which have been substantially more successful in containing the outbreak so far. Keeping players and staff within a fenced-in arena and surrounding area, however, was only part of the league's efforts to keep everyone safe.
Players and personnel underwent daily COVID testing, with results processed within 24 hours. A biometric ID system was used to take temperatures and track health information, and everyone had to download an app used to answer basic health questions and receive a QR code to check temperatures at kiosks around the bubble.
What shouldn't be overlooked, though, provides a window into the team-first mentality of the sport: Players were diligent in honoring the mandate to wear masks when expected.
The payoff? More than 7,000 tests were administered, with no positive results, whether false or confirmed. These measures allowed a group of players to feel secure throughout the process, and that was after about 10 players exercised their right to opt-out of the playoffs.
"What did we have here? Zero positive tests? So the NHL is doing something right here," St. Louis Blues captain Alex Pietrangelo said. "They're protecting us the best that they can."
Supposed Amenities, Options For Players Proved Misleading
To be sure, there were issues with bubble life, both large and small. Some players were irritated with promotional material put out by the league that seemed to portray the experience as a vacation, implying that activities such as golf and fishing in the mountains would be available – when in fact they weren't at all or were too logistically difficult to engage in.
The fact of the matter was that players weren't able to do anything outside of their bubble, and many felt there wasn't much to do at all when they weren't playing or practicing. While Toronto drew some good reviews for access to a rooftop pool and deck at the hotels, there was less enthusiasm for Edmonton, where players began referring to the concrete common area outside of Rogers Place as "the prison yard."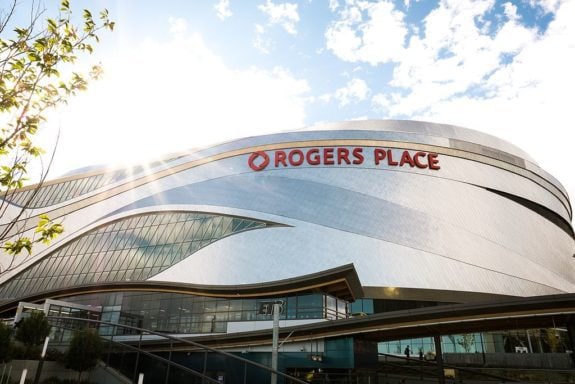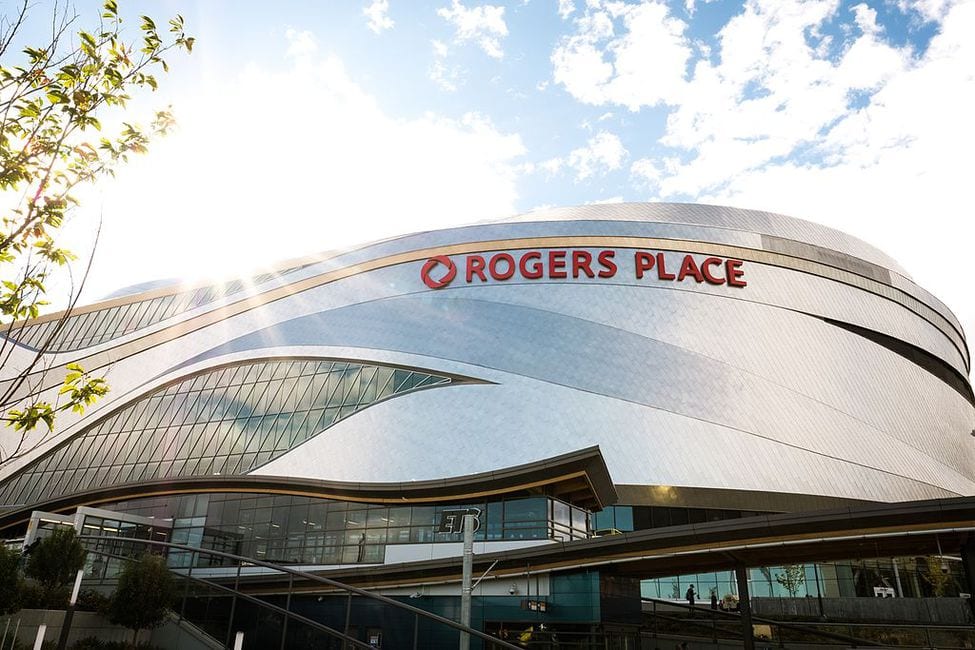 "It just felt, to a lot of players, that (the league) made all these promises to get us there and didn't really want to follow through with them and made it as hard as they possibly could to do these things," a veteran Western Conference player said.
One of the characteristics that made the Oilers' state-of-the-art home so perfect for a bubble location – a tightly contained complex in which hotels are attached to the arena via tunnels – also meant that players could go days without going outside.
Yet, the most daunting challenge from this large-scale social experiment probably shouldn't have come as a surprise to anyone: The isolation from wives, children and significant others weighed heavily on a group of professional athletes who pride themselves on their toughness and ability to play through injuries.
A video posted by Vegas Golden Knights defenseman Jon Merrill's fiance on his return home says it all:
The NHL will surely take the mental effects of these measures to heart for the future. For its part, the league recognized the potential danger in removing men from their loved ones for so long, keeping the expanded 24-team playoff tournament tightly scheduled and even holding Games 4 and 5 of the Stanley Cup Final back-to-back in order to get through the postseason as quickly as possible.
Chance to Bring Loved Ones Into Bubble Proved Unrealistic
The league and the union also agreed to allow "spouses, partners and children" to join players in the bubble by the conference finals – yet this option was essentially pointless. The wife and infant daughter of Stars center Justin Dowling was the only family known to have joined a player in the bubble. Protocols for doing so, which included quarantining beforehand and undergoing testing, along with few activities for families to do once there – and the logistics of getting to Edmonton – rendered it an unappealing choice for most players.
"I think they just didn't want to risk the bubble being broken by a random person being brought in and risking it," one veteran player said. "But it felt like they promised that and then pulled it away."
Lightning defenseman Zach Bogosian badly wanted his family to join him in Edmonton, but he has three children under the age of 4 and ultimately abandoned the idea.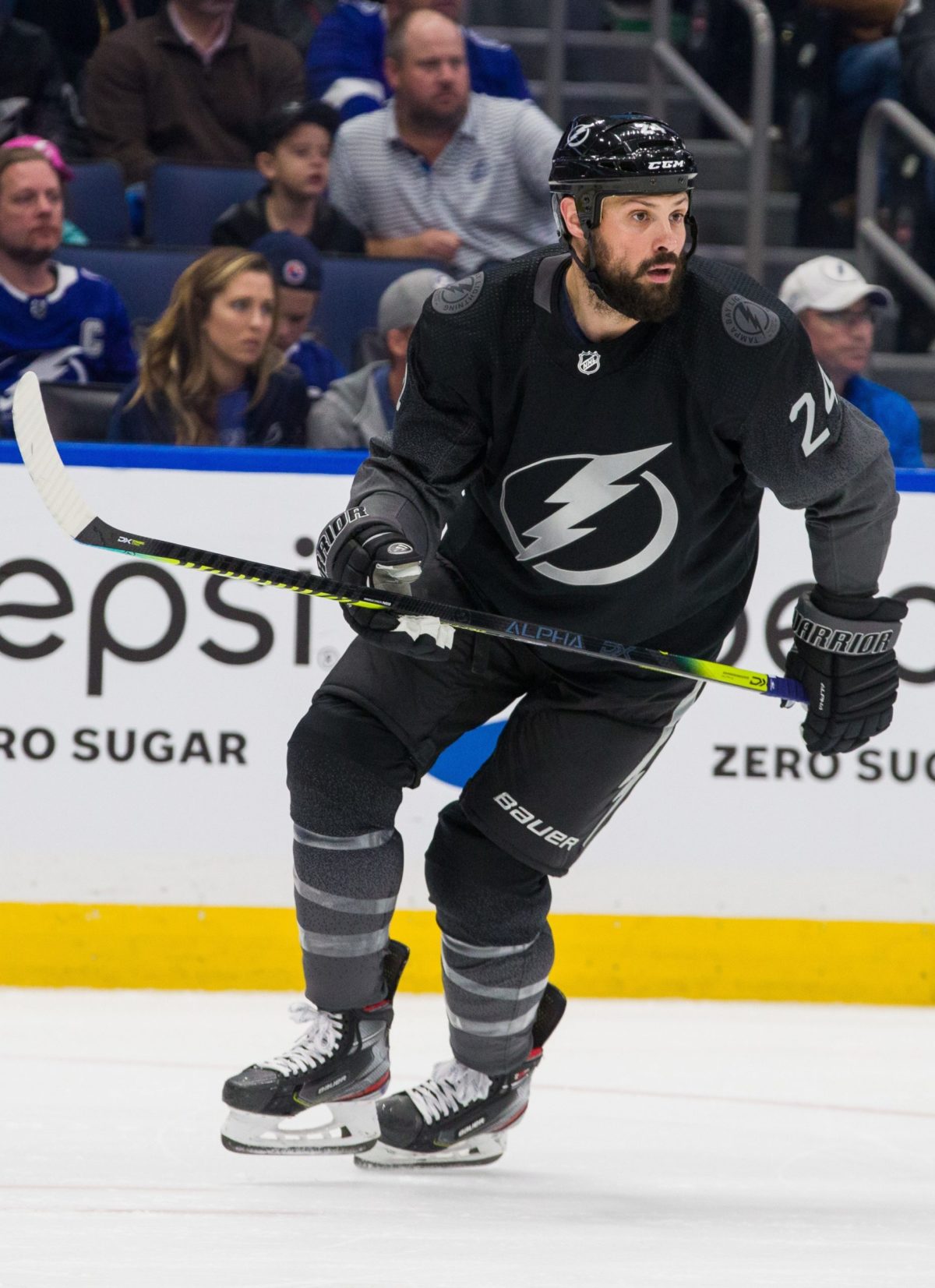 "It was talked about; we went through a bunch of scenarios," said Bogosian, who had to celebrate his fifth wedding anniversary via FaceTime from the bubble. "But it would be pretty tough for my wife to be cooped in a hotel room with three kids that young."
Bogosian's decision would have been moot anyway, as the NHL later said it couldn't get government exemptions, which prevented any non-Canadian families not living in Canada from coming to the bubble without doing a 14-day quarantine. Bogosian is from Massena, N.Y., and his family lives in the United States.
Cup Presentation Highlighted Successful Bubbled Postseason
In the final analysis, the cooperative efforts of the NHL and union yielded a strange but memorable postseason, one that provided several endearing images perfectly suited to the times. None was better than the presentation of the Stanley Cup, which without fans in the building came across as a wonderfully intimate experience for viewers who watched the Lightning celebrate with only their teammates, coaches and team personnel.
While the players did engage in the traditional skating around the arena with the Cup lifted above their heads, the Lightning's decision to tightly surround the Cup before commissioner Gary Bettman handed it to captain Steven Stamkos was a terrific moment, almost a metaphor for what life has become in the past six-plus months – extensive time spent almost exclusively with a small group of those closest to us.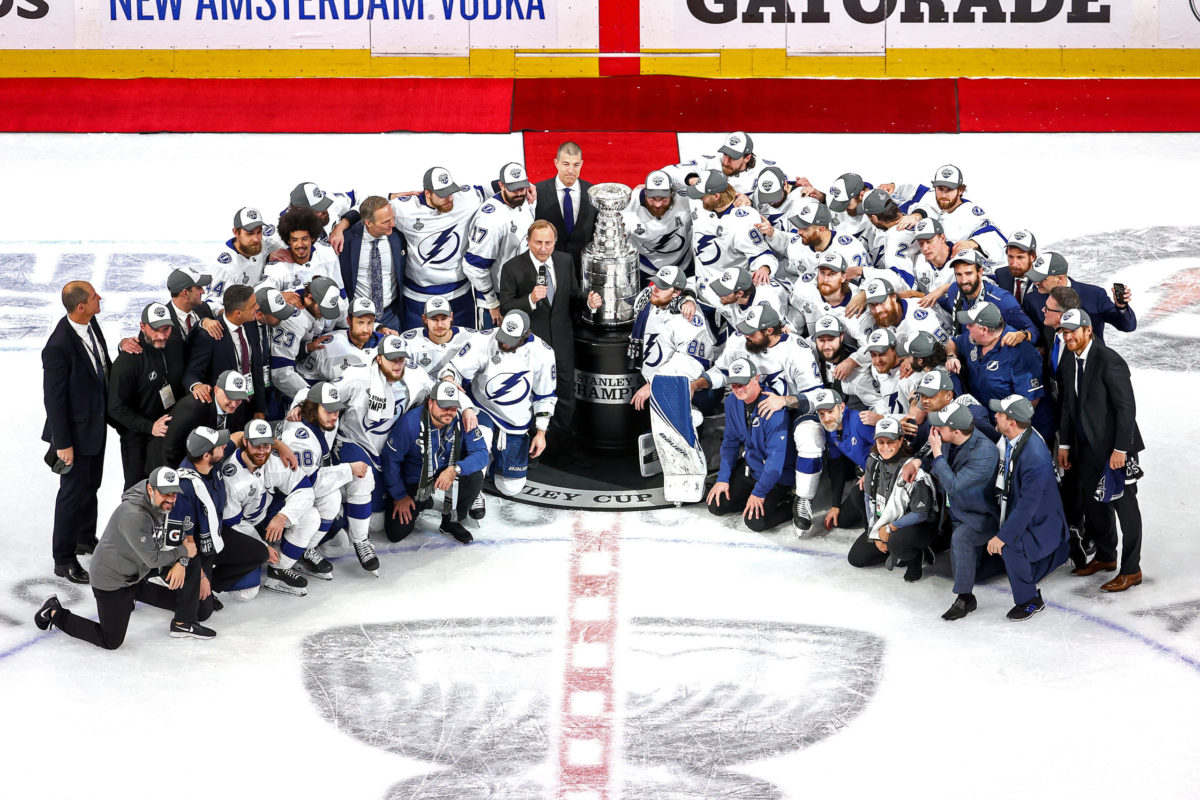 "It takes a lot to be in a bubble for 80 days or whatever long it was," said defenseman Victor Hedman, the Conn Smythe Trophy winner as playoff MVP. "But it's all worth it now, we're coming home with the Cup," (from 'Lightning Defeat Stars to Capture 2020 Stanley Cup', New York Post, 9/28/20).
The league and its players would be wise to do more than just celebrate the successes of this venture – they should focus on how to address shortcomings and enhance the experience, given that it's possible they'll need to do it again next spring or summer. It won't be easy, as this endeavor likely cost the NHL more than $100 million (the NBA playoff bubble in Orlando, Fla., has a reported price tag of $170 – $175 million). Uncertainty hangs over sports as it does everyone who is trying to find their way back to normal life.
Related: How Much Do Players Get Paid in the Playoffs?
Yet, it's impossible to believe that this experience won't go down in history as one of its great achievements, especially coming after a nearly four-month shutdown. Players were kept safe. The quality of hockey was as good and exciting as ever, with 25 of the 130 postseason games going into overtime.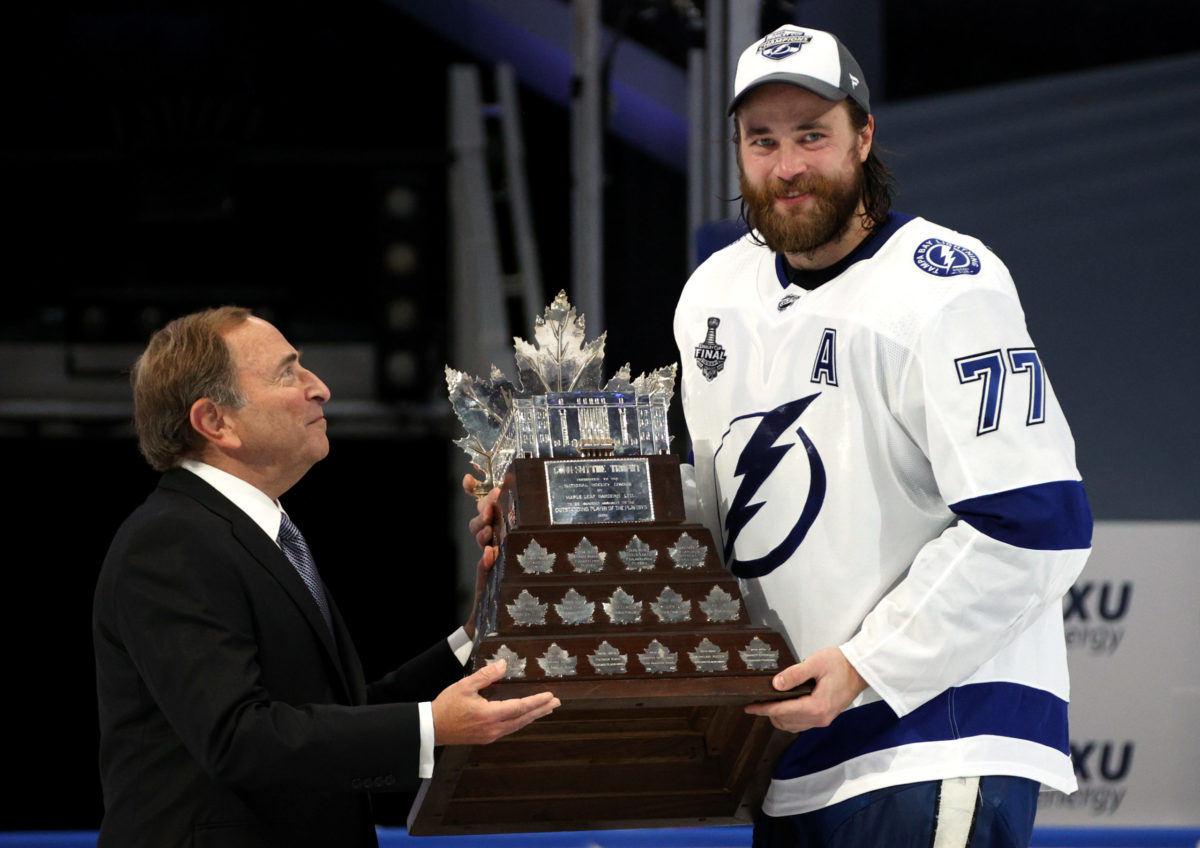 The end result is that the bizarre circumstances under which these playoffs were played will likely be looked back on as a footnote – and not something that attached a figurative asterisk to the 2019-20 NHL season.
---
---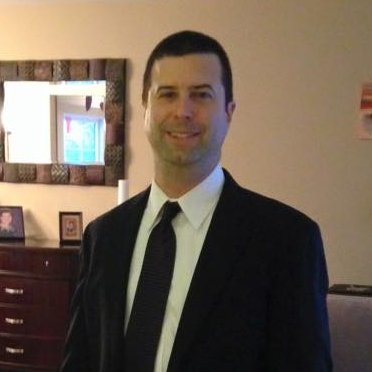 I'm a resident of the Chicago area by way of White Plains, NY. I worked for the Associated Press sports department in New York City for 10 years before moving to the Midwest in 2005, when the AP's then-internet division entered into a joint venture with STATS LLC. I worked for STATS for 11 years, until 2016. I'm very excited to be a part of The Hockey Writers.