For the first time since 2004, the Tampa Bay Lightning are Stanley Cup champions! It was a long journey for some of the Lightning players, including captain Steven Stamkos, who has been a member of the club since being drafted first overall in the 2008 NHL Draft.
It was not an easy road to victory, but there were certain factors that led to the Bolts claiming their second championship.
Solid Veteran Leadership
Having the right veteran players is huge for a locker room. They help lay the foundation for work ethic and perseverance, among other qualities. They set the standard on the ice as well. The Lightning veterans led by example in all of these categories, and it started with Stamkos.
Related: Lightning That Got Away – Jonathan Marchessault
As previously mentioned, Stamkos has stuck with the club throughout his entire career. He dealt with some down times during the beginning of his time in the league. He had to help build the club up over the years, and his experiences helped him become well-rounded and knowledgeable to the NHL game.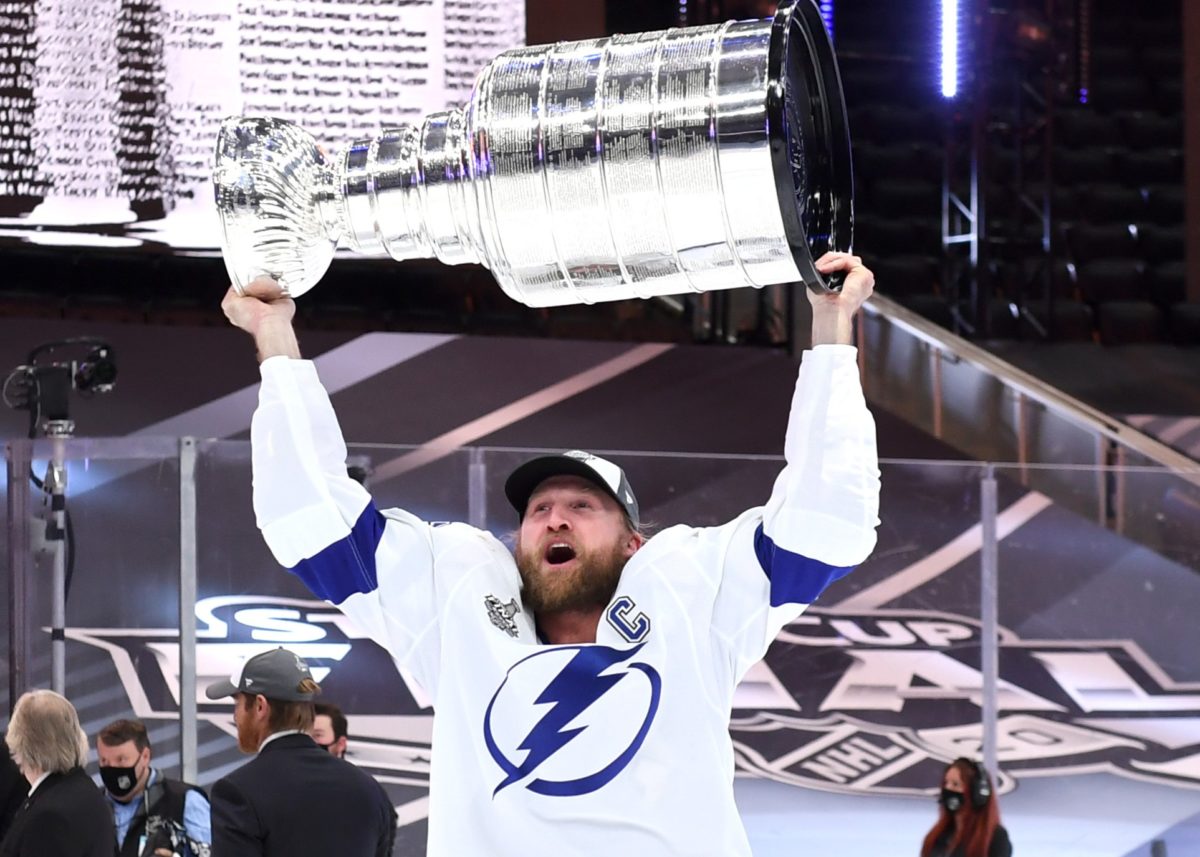 When looking specifically at Stamkos' leadership, one can point right to this postseason run. He was dealing with a core muscle injury, which he had surgery for in March. Despite having multiple setbacks, he worked as hard as he possibly could to suit up with his teammates and try to win this Cup.
Head coach Jon Cooper thought it was incredible Stamkos was even able to come back the way he did. He might have only played for less than three minutes, but during that time span he notched a goal that helped take the wind out of Dallas' sail. It was a factor in the Lightning taking a 2-1 series lead and a turning point — the Stars never really recovered after that besides winning one game. The offense of Tampa came alive, tallying three more goals after Stamkos' and winning Game 3, 5-2.
It was motivational for the rest of the Tampa roster to see their captain doing everything in his power to come back and fight alongside them in their quest. That type of work ethic can be contagious, and spread throughout the rest of the team. I believe that is what happened with the Lightning and Stamkos. It set Tampa's tone for the rest of their Cup Final performance.
Another asset for the Lightning was forward Patrick Maroon. It helps having players with the club who went through the whole Cup journey before. Yes, some of the Lightning players were on that 2015 Cup Final squad, but they were not able to seal the deal like Maroon did last year.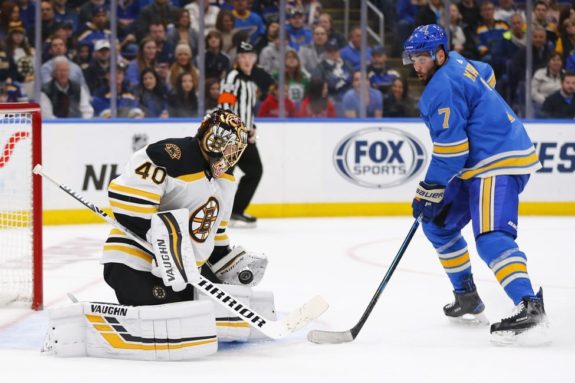 Maroon knew exactly how hard to work and what it took in order to raise the Cup like he did with the St. Louis Blues in 2019. A lot of the younger players could look to him as a mentor during the craziness that playoff hockey can be, and he could help them through each battle. He did not have to have an impact by racking up point totals — he had a goal and five assists in 25 games on the Lightning's Cup run — but he was a locker room presence and showed others how hard to work in order to be a champion. He succeeded in doing that.
The veterans created a culture of hard work and dedication, and those were the building blocks to hoisting the Stanley Cup this postseason.
Depth in All Areas
There is no question about it: the Lightning are one of the deepest teams in the NHL. Different players on the roster finds ways to contribute every single night, and they did that throughout their entire Cup run. Players like Nikita Kucherov, Brayden Point, and Victor Hedman were regulars who found the scoresheet, but others played their parts perfectly on the squad. Everyone knew what their role was.
The offense included the likes of Kucherov, Point, Ondrej Palat, Yanni Gourde, and Alex Killorn. Sometimes other teammates who were not known as much for their offensive production tallied some key goals like Blake Coleman and Tyler Johnson. Speaking of Coleman, the in-season acquisitions in general were solid for the team during this run. Coleman was a nice pickup, and so were Barclay Goodrow from the San Jose Sharks, and Zach Bogosian (signed after the Buffalo Sabres bought out his contract).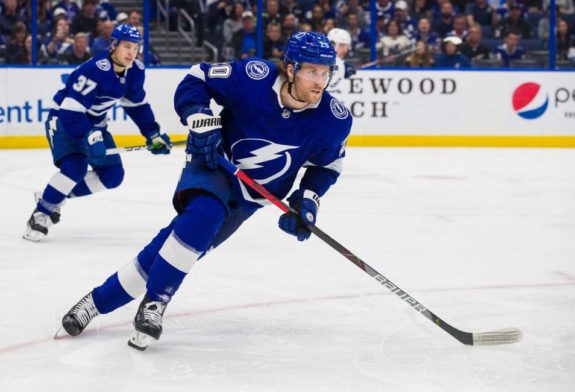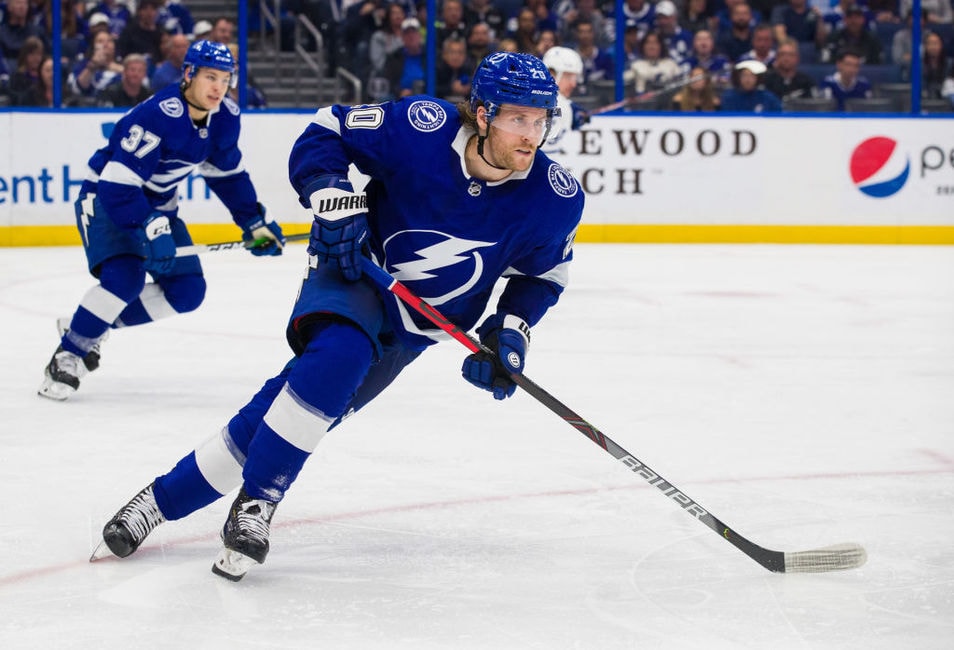 Sticking with the offense though, Tampa was successful in that they could roll out four lines who could produce. The fourth line needed to be taken as seriously as the first line in their own way. Whether it was Kucherov or Cedric Paquette on the ice, every player had a certain level of talent and could be considered a threat. There were no shifts off for any of the opposing players; all Tampa players needed to be watched and defended against.
The defense also had a ton of depth. Hedman led the ranks on the blue line, but his supporting cast was stellar. He had 10 goals and 12 assists for 22 points in 25 games during the 2020 postseason.
His defensive brethren included Mikhail Sergachev, Kevin Shattenkirk (who had the game-winner in Game 4 of the Stanley Cup Final), and Ryan McDonagh, among others. They were solid at shutting down opposing offenses, but these defensemen had a knack for shooting the puck as well. This led Tampa to have an aggressive approach for getting the puck to the net. They shot on all cylinders, and it made things a lot harder on the Stars' defense and their goalie Anton Khudobin.
Last but not least, switching to goaltending, one of the players I am most happy for is Andrei Vasilevskiy.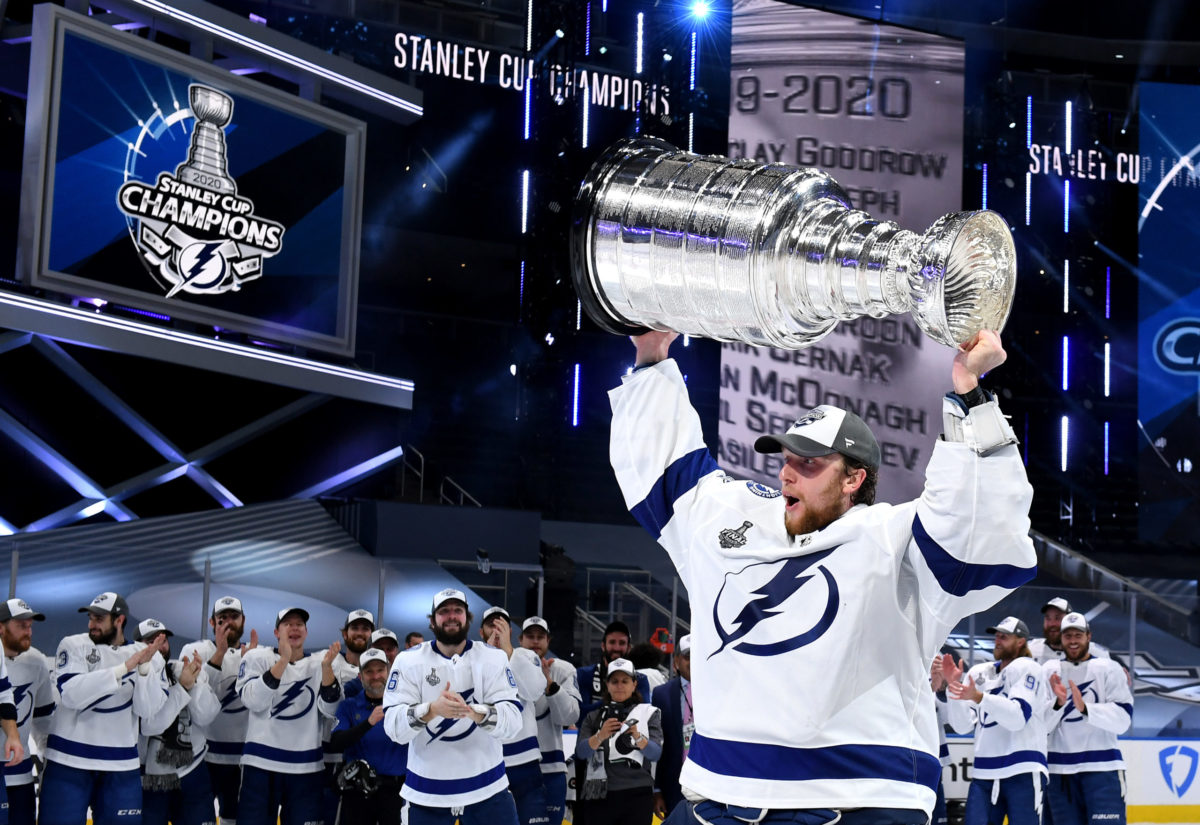 He has emerged as one of the league's top-tier goalies, and he has been a brick wall for the Lightning for years. This led to him gaining league-wide recognition, such as being named a nominee for the Vezina Trophy as top goalie on a couple occasions.
The 2020 Playoffs were no exception. He was not called on as much thanks to depth in every other position, but when he was needed, he provided the necessary saves to grab each win. He had an 18-7 record during the Cup run, and chalked up a 1.90 goals against average and a .927 save percentage.
It was fitting he posted a shutout in the Cup-clinching Game 6 of the series. He was one of the best in Tampa winning this Cup.
Knowledgeable Hockey Personnel
Great hockey personnel and management bring out the best in their hockey players, and help set their teams up for success. A lot of credit deserves to be given to Steve Yzerman — the former general manager (GM) of the Lightning — former assistant GM and current GM Julien BriseBois, and head coach Cooper. These three men had a vision with how to build this hockey club and their vision was a success.
Although Yzerman is no longer part of the Lightning organization, I think he deserves his own Cup ring when the time comes. He had a big hand in this championship, and that is not to take anything away from current GM BriseBois. The Chicago Blackhawks gave their former GM Dale Tallon a Cup ring when they won the Cup in 2010, and I believe Yzerman deserves to get his own as well.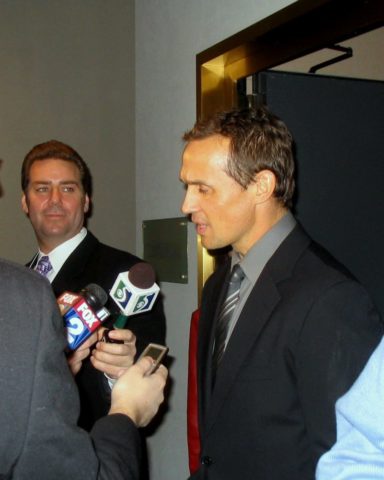 BriseBois did a fantastic job helping mold Tampa's roster with Yzerman, and making tweaks to the core once Yzerman left the organization. He knew the areas that needed adjustments after having a Presidents' Trophy-winning campaign last season, only to get swept by the Columbus Blue Jackets in the first round of the postseason. He made the proper adjustments where it was needed, and he finally got the outcome he wanted.
As for Cooper, he had an interesting journey into becoming a head coach in the NHL. Sometimes the way things happen can be a little unorthodox, but he earned his head coaching position with the Lightning when he got it, and he earned this Cup championship. He helped mold a few of these talents in the AHL, and he continued to groom these players in Tampa. He is a great coach, and he now has a Cup added to his resume.
Related: Tampa Bay Lightning Jersey History
Overall, the Lightning were built to be champions. They had depth everywhere, and that helped with injuries and overcoming obstacles that other teams might crumble to. The fact that the Bolts were able to even go to the Cup Final without a caliber talent like Stamkos says just how deep the roster pool is for them.
Lightning fans, you can officially enjoy! The long wait is finally over for the franchise's second Cup! Congratulations!
---
---
I have been a hockey fan for most of my life, and have played the game myself for more than six years. I graduated from the State University of New York at Oswego in 2018, with a bachelor's in Broadcasting & Mass Communication. Previous positions held include being a Sports Analyst for Oswego's student-run TV station, WTOP-10; News/Sports Intern for WIVB-TV Channel 4; and Sports Beat Writer Intern for Pro Player Insiders.