TSN Hockey Insiders Pierre LeBrun and Darren Dreger confirmed on Insider Trading that Patrik Laine's name appearing in trade rumors "isn't just eye candy or speculative" and that the Winnipeg Jets are serious about potentially moving him this offseason. There certainly isn't a shortage of interest throughout the league and at the bare minimum, the New Jersey Devils should be inquiring about the 22-year-old star.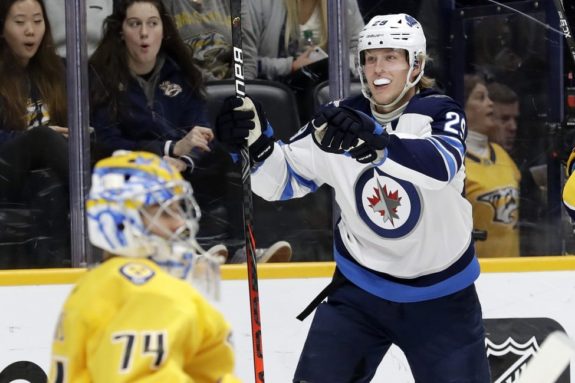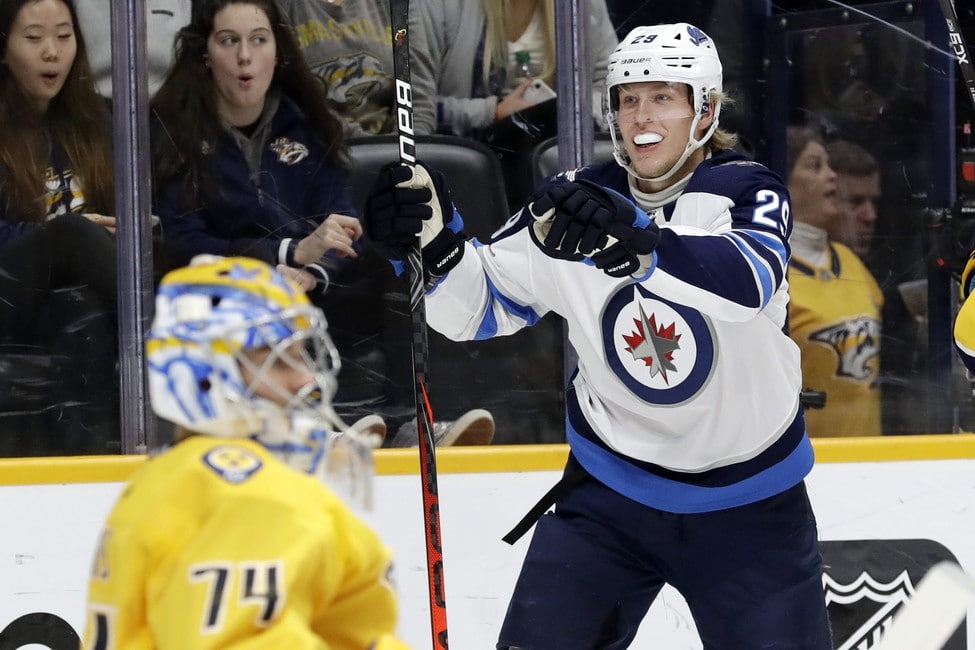 The former second-overall pick in the 2016 Entry Draft will be entering his fifth season in the NHL and has planted himself as one of the best snipers in the league. Laine's 28 goals and 35 assists in just 68 games played in the shortened 2019-20 season put him at just under a point per game. Even though there have been question marks around his character and competitiveness, bringing in a star player of his caliber, at his age, is an extremely rare opportunity.
Related: Neal Broten to New Jersey Trade
In an interview with NHL.com staff writer Mike G. Morreale, general manager Tom Fitzgerald stated that he wouldn't be opposed to moving any of the team's three first-round draft picks if it meant acquiring a player "who can fit into the Jack Hughes (19 years old) or Nico Hischier (21 years old) age bracket now and for the foreseeable future."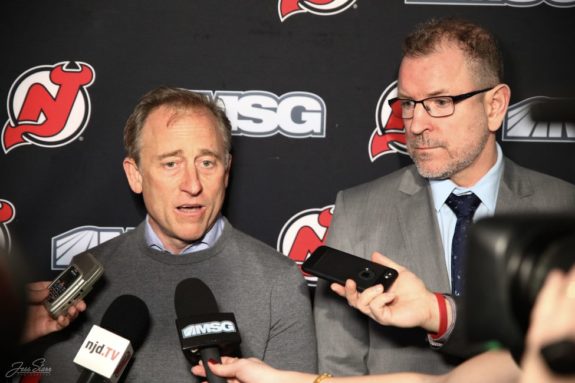 Laine perfectly fits within those parameters and the team has the cap space necessary to keep him long-term. He is an undeniable talent, but at what cost should the Devils be willing to make a move on him?
Evaluating Winnipeg's Asking Price
Speculation throughout the hockey world on what it might cost to pry Laine from Winnipeg has been all over the place. Overall, the general consensus is that the Jets are looking for a second-line center and a top-four defenseman to bolster their blue line. New Jersey could provide 26-year-old Damon Severson, who would be an intriguing asset for Winnipeg. Severson has arguably been the best defender for New Jersey in the last couple of seasons and he's still under a team-friendly contract until 2022-23 at $4.16 million average annual value. But, perhaps the Devils greatest need is on the blue line, so would dishing out their most consistent defender really be a smart move?
Related: The Best Team in Devils Franchise History
Furthermore, the issue here is what the Devils can provide at the center position. New Jersey has two extraordinarily talented young centers in Jack Hughes and Nico Hischier. Putting either one of them in a trade package for Laine could be described with one word: insane. The two former first-overall draft picks are the future of the Devils and Fitzgerald has made it a focal point that the team plans to build around these two rising stars. Unless the Devils can sell Winnipeg on Pavel Zacha being a top-six forward, it's hard to think New Jersey will have the assets it'll take in this scenario.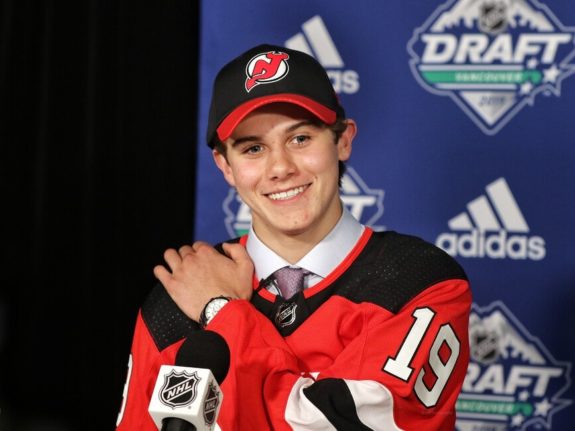 The Jets are built to win and if their front office is looking for players who can make immediate impacts, sending them draft picks doesn't seem to make much sense. Imagining how many goals Laine would score on a line with Hughes or Nikita Gusev will certainly get Devils fans excited, as it should. Laine is a star and more importantly a consistent high-level goal scorer, which is something New Jersey is definitely in need of. Unfortunately, unless a trade package that looks something like Severson, Zacha, and the 18th/20th overall pick excites Winnipeg's front office, the chances of New Jersey acquiring him are slim.
---
---
Contributor – New Jersey Devils