With an NHL-leading 24 Stanley Cups, the Montreal Canadiens are a bit of an enigma. They have the pedigree, but consistent success eludes them year to year, leading fans and analysts to search for good reason as to why exactly. There are probably several factors, but a prominent one has been a lack of success at the NHL Entry Draft. Look no further than the 2010s for proof to that effect.

In the past decade, Canadiens management has selected a lot of players (72 between the 2010 and 2019 drafts, for example). Some of these choices have pushed the team to greater on-ice success like Brendan Gallagher and Jesperi Kotkaniemi. A significantly greater number still have not panned out, which is admittedly to be expected, as draft picks are never sure things. However, even so, one would expect the Canadiens to have greater success than they've had translating high picks into difference-makers at the NHL level.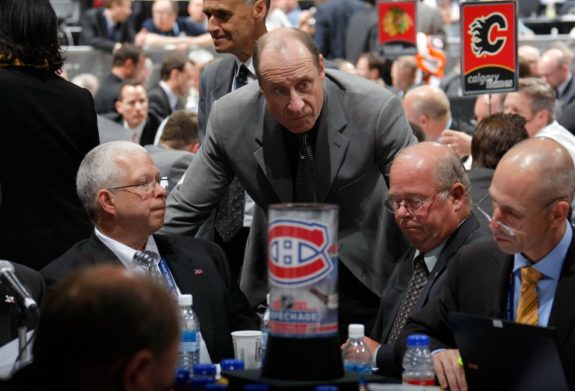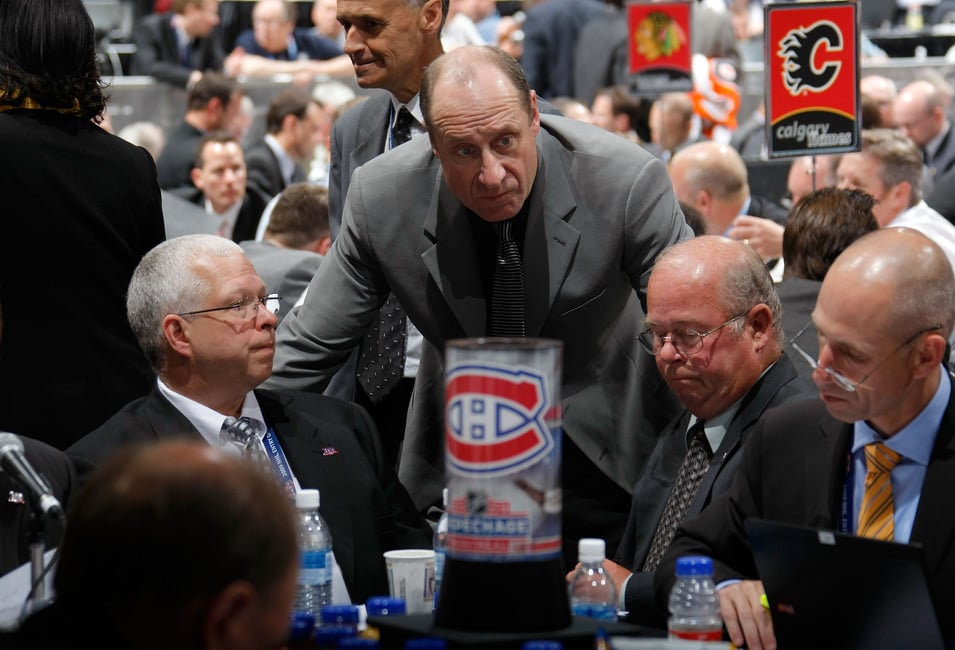 Here, we are going to take an in-depth look at some of the Canadiens' biggest draft busts since 2008.

Danny Kristo
At the 2008 Draft, former general manager, Bob Gainey decided to trade away the team's 25th overall pick along with their second-round pick in 2009 in exchange for then-Calgary Flame Alex Tanguay. It wasn't too big of a sacrifice in retrospect, as the Flames used that first-round pick on Greg Nemisz (even if Washington Capitals star John Carlson was still available at the time). The Canadiens' next selection came at No. 56 where they chose forward Danny Kristo.
Related: Top 5 Canadiens Draft Picks in the Bergevin Era
Kristo had been ranked 40th among North American skaters by NHL Central Scouting, as one of the top American-born players eligible. After being selected by the Canadiens, Kristo made the transition to the United States Hockey League where he played for the Omaha Lancers along with Canadiens 2009 first-round pick Louis Leblanc. In Omaha, he had a terrific season, scoring 58 points in 50 games, which put him second on the Lancers in terms of points, behind only Leblanc.
Kristo then opted to go to the University of North Dakota, where he starred for four seasons, racking up 161 points in 157 games. During that time, he won gold at the 2010 World Junior Championships and was a finalist for the Hobey Baker Award in 2013.
Five years after having been drafted, Kristo finally signed a two-year entry level deal with the Canadiens in April of 2013. Kristo reported to the Habs' American Hockey League affiliate, the Hamilton Bulldogs, where he scored three assists in nine games to end the season. Those nine games would be his first and last as a member of the Canadiens' organization though, as new General Manager Marc Bergevin traded him to the New York Rangers straight up for checking forward Christian Thomas, who, in spite of a single NHL goal to his name (three points) in 27 career games, would end up having more of a successful career than Kristo. At this point, having yet to play a single NHL game, Kristo likely never will.
Related: The Montreal Canadiens: A Decade of Drafting
The 2016-17 season was his last in North America, last playing for the Charlotte Checkers in the AHL. In 2017 he headed to Europe and has played for teams in the Kontinental Hockey League, Swedish Hockey League and Swiss National League A. To be fair, Kristo was not alone, as the 2008 draft was especially terrible, with only a handful of first-round stand-outs. Overall, it was a disaster for the Habs, with not a single selection having played a game in the NHL.
Louis Leblanc
The 2009 NHL Entry Draft ended up having much more of an impact on the game as a whole. Unfortunately, the Habs only did moderately better, with three of their eight selections reaching the show. None of them had a lasting impact themselves, though. Fans may still remember Leblanc as the Canadiens' top pick, but, when the Habs' fifth-round selection, Gabriel Dumont, actually ended up having a longer-lasting NHL career, with far less name recognition, it's a bad sign.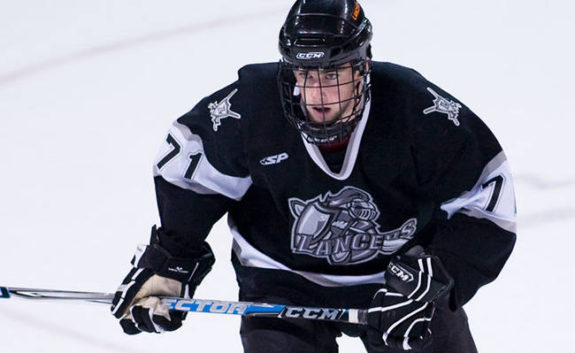 By taking Leblanc with the 18th overall pick, the Habs passed on players like Chris Kreider, selected immediately thereafter, Kyle Palmieri (No. 26) and Ryan O'Reilly (No. 33), each of whom turned out to be excellent NHL players.Of course, with the event taking place in Montreal, the Canadiens may have felt some pressure to pick a homegrown talent, especially when they didn't have to go off the board in the process. Leblanc, who grew up in the Montreal suburb of Kirkland, was one of the top players in Quebec and many would have thought he'd be a sure thing to reach the NHL, even star in it.
At 15 years old, he played for the Midget AAA Lac St-Louis Lions, a team well-known for developing players like Alex Killorn, Jonathan Drouin, Mike Matheson and Marc-Edouard Vlasic. After his rookie season with the Lions he was drafted 18th overall in the QMJHL Draft by Val D'Or, and, if it weren't for rumors swirling around about Leblanc strongly considering playing in the NCAA, he could have been selected much higher. The concerns came to be justified.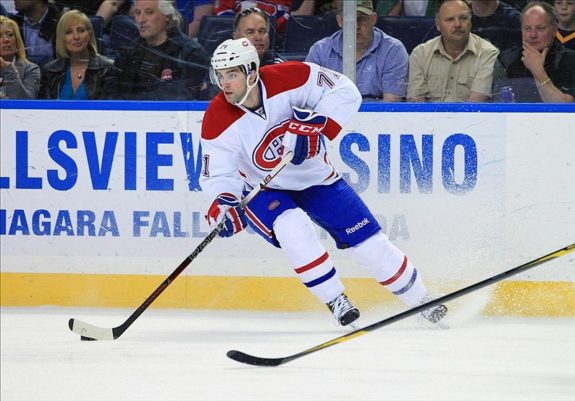 While playing for the Lancers in the USHL in his draft year, Leblanc tallied 59 points in 60 games which put him 11th among all USHL players and solidified his chances of being selected in the first round of the NHL Draft. However, leading up to the draft, many weren't sold on Leblanc because of his commitment to go to Harvard University. Sure enough, he played for Harvard in 2009-10, but made the switch to major junior for the 2010-11 season, joining the Montreal Juniors.
Leblanc turned pro in 2011-12 season, getting called up from the Bulldogs to the Canadiens in November. He played a total of 42 NHL games that season where he notched 10 points, with which many were satisfied. However, it didn't last. His development took a hit the following 2012-13 season, during which he spent the entire season in the AHL, scoring just 18 points in 62 games.
He did manage to get in eight NHL games in 2013-14, but they were scoreless, and after another mediocre season at the AHL level, he got traded to the Anaheim Ducks in June 2014 for a conditional fifth-round pick. He never saw any action with the Ducks and remained in the AHL the following season. At the end of the season, Leblanc and the Ducks parted ways, with Leblanc signing a one-year deal with the New York Islanders in 2015. He failed to make the roster though, and his contract was terminated.
Related: It Won't Get Any Better Than This for Habs' Louis Leblanc
With no NHL contract, Leblanc tested the waters in Europe to revive his career. However, it would be his last, as he couldn't stick with any one team, playing for three different squads across the same number of leagues. The last of which was a four-game stint in Switzerland for HC Lausanne, where he scored only one goal and added 25 penalty minutes. Leblanc then retired from hockey at the age of 25, at least as player. Since retiring, the former Habs pick returned to Harvard to complete his degree, while also volunteering as an assistant coach on the men's ice hockey team.
Jarred Tinordi
With the 22nd overall pick in the 2010 NHL Entry Draft, the Canadiens chose 6-foot-6 defenseman Jarred Tinordi from the US National Team Development Program. The son of NHL defenseman Mark Tinordi, he was projected to develop into a top-four shutdown defenseman, despite admittedly being fairly raw. Enamored with his potential, the Canadiens passed on such players as Kevin Hayes (No. 24), Evgeny Kuznetsov (No. 26), Charlie Coyle (No. 28) and Brock Nelson (No. 30).
To be fair, neither of the above are defensemen, and, if the Habs had their heart set on one, there weren't many alternatives. Unfortunately, they ended up wasting the pick altogether on Tinordi, who has failed to establish himself as an NHL player up to now. After two seasons with the London Knights in the Ontario Hockey League and four seasons split between the minors and the NHL, Tinordi clearly could not keep up with the game in the latter.
Related: Why Montreal Canadiens Should Cut Jarred Tinordi
In 2016, the Canadiens traded him along with Stefan Fournier to the Arizona Coyotes for Victor Bartley and John Scott. Technically, the trade was a good one, with Scott having been voted into the All-Star Game, albeit under dubious circumstances.
For his part, Tinordi appeared in only seven games with the Coyotes that season, eventually getting suspended for violating the NHL/NHLPA Performance Enhancing Substances Program. He then languished in the minors. He eventually signed with the Nashville Predators for the 2018-19 season, getting another chance in the NHL and scoring his first NHL goal and tallying four assists in 2019-20. The 28 games he played that season remain a career-high to this day, with him having since been claimed off waivers by the Boston Bruins in 2021, continuing in his role as a reserve defenseman.
Sebastian Collberg
Bergevin's first chance at establishing his legacy came soon after having been hired in 2012 at that year's NHL Entry Draft. After taking Alex Galchenyuk at No. 3, the Canadiens' next pick was at No. 33. They used the selection to pick Swedish forward Sebastian Collberg.
Heading into the draft, Collberg was one of Sweden's top prospects and was a member of the 2012 World Junior team that won a gold medal. The World Juniors tournament normally consists of 18 to 19-year-olds, but Collberg was only 17 and amassed an impressive seven points in six games en route to the gold medal.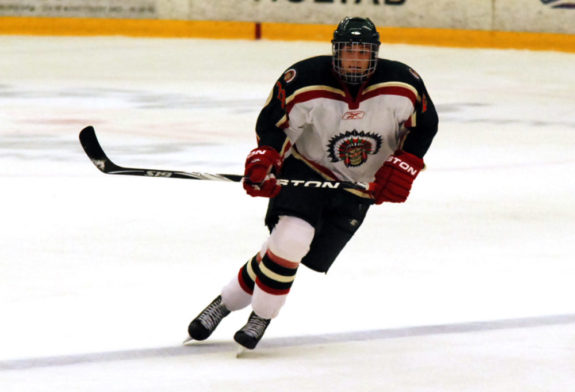 On the strength of his tournament, in NHL Central Scouting's final rankings Collberg was ranked third among European skaters, ahead of Anaheim Ducks defenseman Hampus Lindholm and San Jose Sharks center Tomas Hertl. As a result, Habs fans and management thought that they had a real talent on their hands in Collberg, but he never lived up to expectations. Thankfully, Bergevin maximized his value by leveraging his potential in one of his better trades as GM.
Related: Sebastian Collberg – The Next Ones
The closest Collberg ever came to playing for the Canadiens was in April of 2013 when he joined the Bulldogs for a two-game stint at the end of their season. In 2014, Collberg was the main piece in the trade that brought Thomas Vanek to the Habs from the New York Islanders ahead of the Canadiens' deep playoff run to the third round that spring. For the most part, Vanek turned out to be a key component for those Habs, so no harm no foul with regard to Collberg, at least from the Canadiens' perspective.
Following the trade to the Islanders, Collberg played two seasons in the minors mainly for the Bridgeport Sound Tigers in the AHL, but also including a six-game ECHL stint. He never cracked the Islanders lineup. He eventually returned to Sweden where he played for three seasons. He's since played in Austria and Germany.
Michael McCarron
Likely blinded by Michael McCarron's 6-foot-6 size, the Canadiens chose the potential power forward from the USNTDP with the 25th overall pick in 2013t. In the process, they left left-handed puck-moving-defenseman Shea Theodore, who would undeniably be an ideal addition beside Shea Weber, to the Ducks at No. 26. In contrast, whereas Theodore has received James Norris Memorial Trophy buzz, McCarron has failed to so much as stay in the NHL.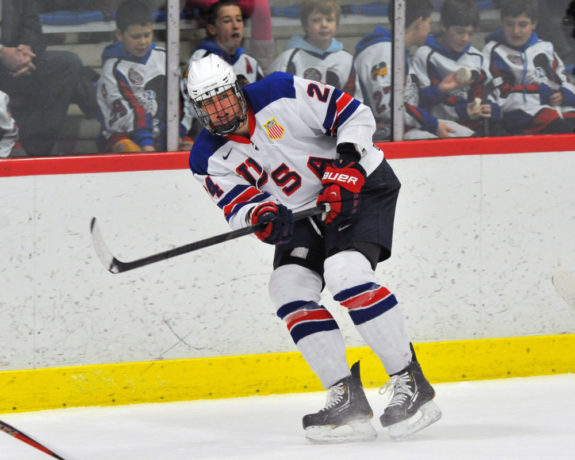 After being drafted, McCarron played two seasons in the OHL. In 2015, he was traded from the London Knights to the Oshawa Generals, where he won the Memorial Cup. So far, so good.
Related: 3 Canadiens With Something to Prove
In fact, after turning pro the next season, McCarron put together a quasi-impressive campaign with the St. John's IceCaps as a rookie in the AHL, where he scored 17 goals and 38 points in 58 games in 2015-16. The trouble arose after he got called up to the NHL. Failing to gain traction in the lineup under then-head coach Michel Therrien, McCarron played just 11:41 per game, less than the likes of career-bottom-six-forward Brian Flynn for example.
McCarron scored just one goal and one assist in 20 games with the Habs that season. Things didn't really get better from there on out though, including from a developmental perspective. Going back and forth between the AHL and NHL, McCarron got played even less in 2016-17 (9:53 per game) with similar results in terms of production. Ditto in 2017-18, during which he played a team-low 8:46 per game in 18 NHL contests, scoring a solitary assist.
You may also like:
That was the last McCarron played in a Canadiens uniform. He got traded to the Predators in 2019-20 for Laurent Dauphin, a similarly highly touted 2013 draft pick (No. 39) who has failed to pan out at the NHL level. As an illustration, Dauphin is on his fifth NHL team (two stints within the Coyotes organization).
To his credit, McCarron has just played for just the two NHL teams, including six games in 2020-21 with the Preds, which are six more than Dauphin has played since the trade. However, at 26 years old as of that season, McCarron has a long road ahead to establish himself as an NHLer, with just two goals and six assists in 75 career NHL games.
Nikita Scherbak
Drafted at No. 26 overall by the Canadiens in 2014, Nikita Scherbak projected as a top-six forward for the Canadiens. However, he's no longer even with the organization, having since been placed on and claimed off waivers by the Los Angeles Kings in 2018-19, showing how far his star has fallen. As further proof, the Kings soon thereafter placed him on waivers as well. He finished the campaign in the AHL, eventually leaving for the KHL.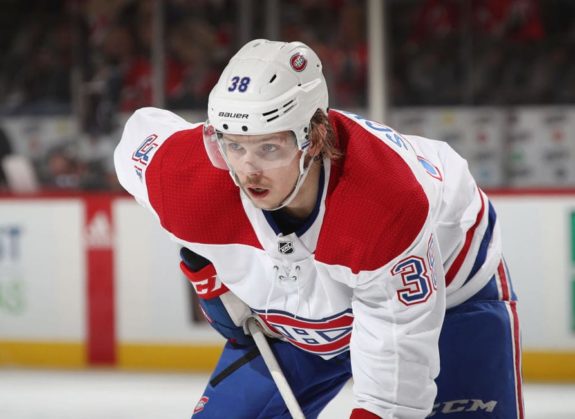 Even in retrospect, Scherbak's decline was hard to see. Before having been drafted, Scherbak played two seasons in the Western Hockey League with the Saskatoon Blades and Everett Silvertips, where he showed tremendous offensive potential. Even with Scherbak drafted as late as he was in the first round there was optimism, considering the Boston Bruins chose superstar David Pastrnak with the previous selection.
Alas, there was obviously a huge drop-off in talent from that point on in the draft. Scherbak, while more of an example of the rule than an exception, can unfortunately be seen as its poster boy. While he showed progress developing in the AHL, scoring 30 points in 26 games in 2017-18, he could not translate that success into production at the NHL level, totaling eight points in 37 career games.
After his time back in Russia, the Muscovite signed a one-year deal with the AHL affiliate of the Dallas Stars for the 2020-21 season. With five goals and 15 points in 28 AHL games, Scherbak is far from a sure thing to so much as stick in North America moving forward.
Hope for the Future
The Canadiens have undeniably made a lot of poor decisions with their draft picks in the past, as the above selections prove. However, the likes of Kotkaniemi and Cole Caufield are at least recent examples of draft picks that are developing into legitimate NHLers. It will be a while yet before all the picks from ~2017 get a chance to prove themselves.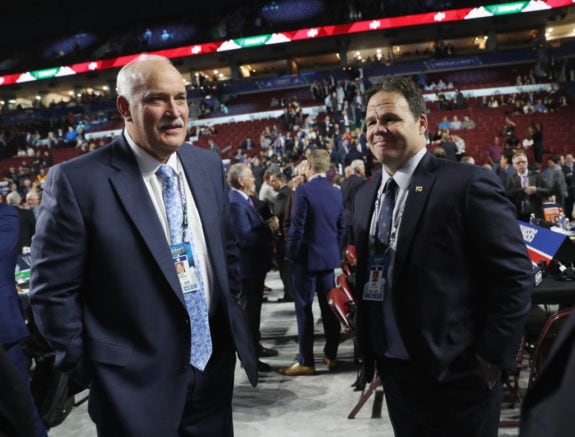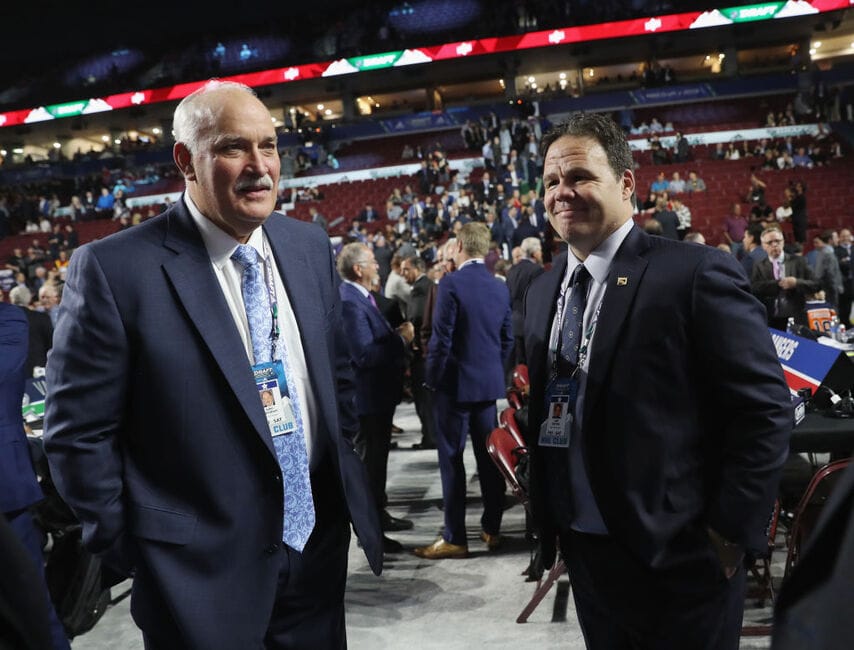 With the seventh-highest age among NHL teams, the Canadiens can undeniably best be served by a further injection of youth on the roster. Boasting a top-10 farm system on paper as of January 2022, the Habs are also in a position to give their younger players more of a shot than they have in the past. With any luck, the Canadiens' aim as an organization regarding the draft has improved since the last decade.
---
Latest News & Highlights
---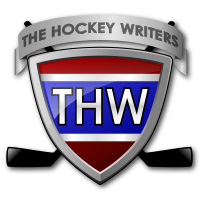 The archives of THW contain over 40,000 posts on all things hockey. We aim to share with you some of the gems we've published over the years.