After playing their first game in the Edmonton bubble back on August 3, the Dallas Stars magical postseason run came to an end 56 days later as they fell 2-0 in Game 6 of the Stanley Cup Final to the Tampa Bay Lightning.
It took a while for the Stars to find their mojo during the NHL's restart. After arriving in Edmonton on July 26 they dropped their first two games and three of their first four contests – but once they found their mojo, they gave their fanbase a memorable run where young players grew up and veterans who showed why their resumes are outstanding. Way back when they started the regular season (almost exactly a year ago) the Stars began the 2019-20 season with a 1-7-1 record. A lot of us probably didn't think this team would make it this far, but it was quite a ride.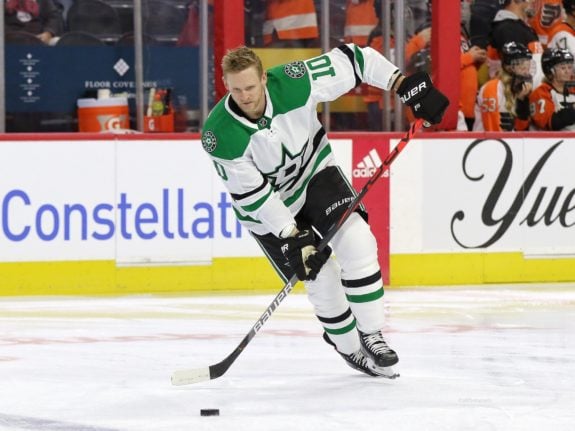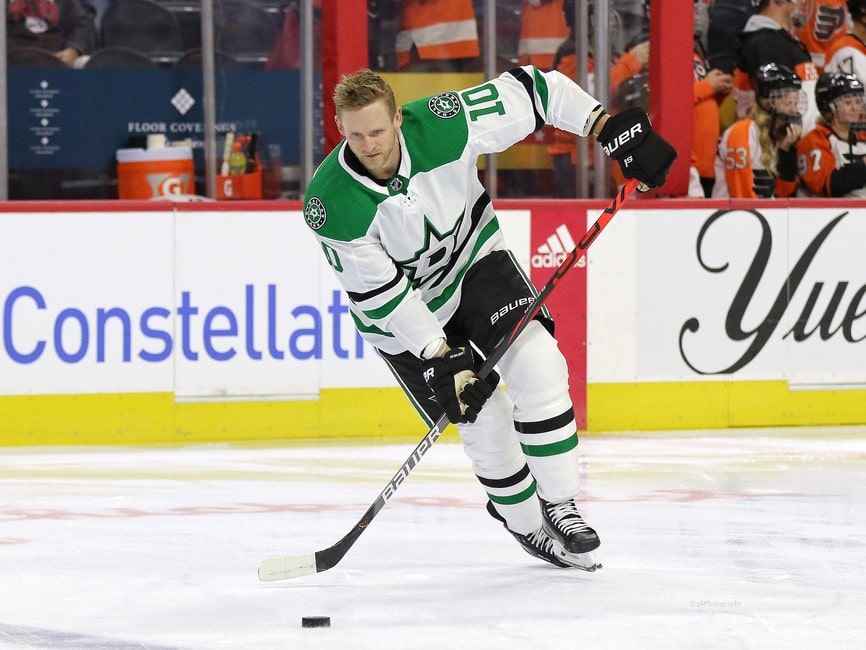 They rallied to win in six games after being down 2-1 in the opening-round series against the Calgary Flames, they dispatched the Colorado Avalanche in one of the wildest seven-game series that we have ever seen in recent NHL history, and then they bottled up and frustrated the Vegas Golden Knights in five games. Dallas had a total of nine come-from-behind wins in these playoffs and won their first Western Conference title since 2000.
The Stars carried that momentum into Game 1 of the 2020 Stanley Cup Final, which they won 4-1. But the Lightning won the next three games and Dallas needed double overtime to stave off elimination in Game 5, and when they got to Game 6 it was clear they were out of gas.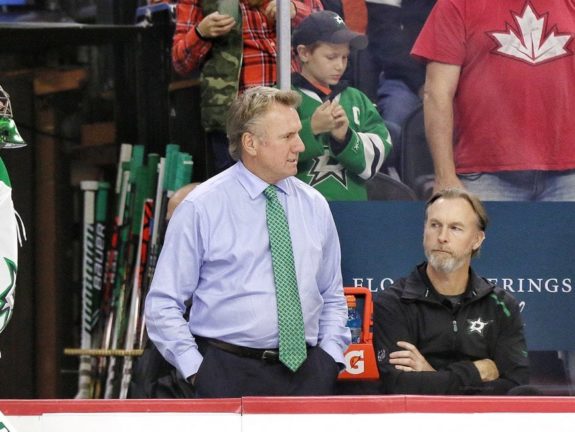 "I'm very proud of our players and the organization. We left everything on the ice, and from a coaching perspective, that's all you can ask," said Rick Bowness, who wasn't even the head coach when the season started. He started as an assistant coach and took over for the fired Jim Montgomery in December. 
"Nobody expected us to get here, but we believed in ourselves, and we were committed to each other."
Related: Stars Advance to 5th Cup Final in Franchise History
Dallas isn't returning home with the ultimate prize but this group, who are the Western Conference Champs, have a lot to be proud of and just may have laid the foundation to be a formidable franchise over the next 3-5 years.
Here are our three takeaways from the Game 6 loss.
1. Injuries Too Much to Overcome
Injuries aren't an excuse, but it is part of the story. At the end of the day (or playoffs) it was a big deal. How different would the series have played out against the Lightning if the Stars had a full complement of players available to them?
Only ten players on Dallas played in every game for their team in the bubble. In Game 6, they were without regulars Ben Bishop, Steven Johns, Blake Comeau, Radek Faska, and Roope Hintz. Players that we know were playing hurt (and the list will likely grow) include: Tyler Seguin, Mattias Janmark, Jason Dickinson, Andrej Sekera, Andrew Cogliano, and Alexander Radulov.
In the end, that made a big impact on the outcome of the series. By contrast, the only key player missing for Tampa was Steven Stamkos who played only 2:47 (Game 3) in the entire playoffs. The Lightning was largely healthy, or able to deal with their injuries better as the playoffs and Cup Final evolved.
2. Too Many Penalties
Okay, this might be a bit misleading of a title for this section, because both teams had the same amount of power plays over the six games. 
Special teams were crucial in the Stars being able to advance past the Flames, Avalanche, and Golden Knights. But in the Stanley Cup Final, it was Tampa Bay who was able to hold the edge in that category. The Lightning potted seven power-play goals in the six-game series while the Stars only had one – Joe Pavelski in Game 2. Tampa finished 7-for-19 and Dallas was 1-for-19.
Against a team as talented as the Lightning you cannot give them opportunities with the extra skater as much as the Stars did. When the series flipped after Game 1, it was Tampa's power play which was the difference-maker. Between Games 2-4 they went 6-12 on the power-play.
A big reason for that: see our first takeaway. Faksa, Hintz, and Comeau are all humongous big parts of the Stars penalty kill. Their absence cannot be overlooked and to the Lightning's credit – they took advantage of it. How different would things have played out if Dallas' regular penalty killers were able to play in all six games?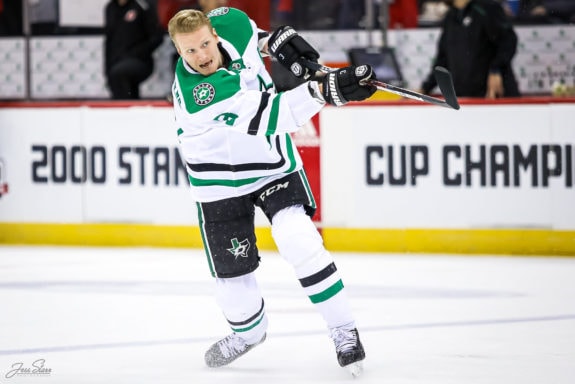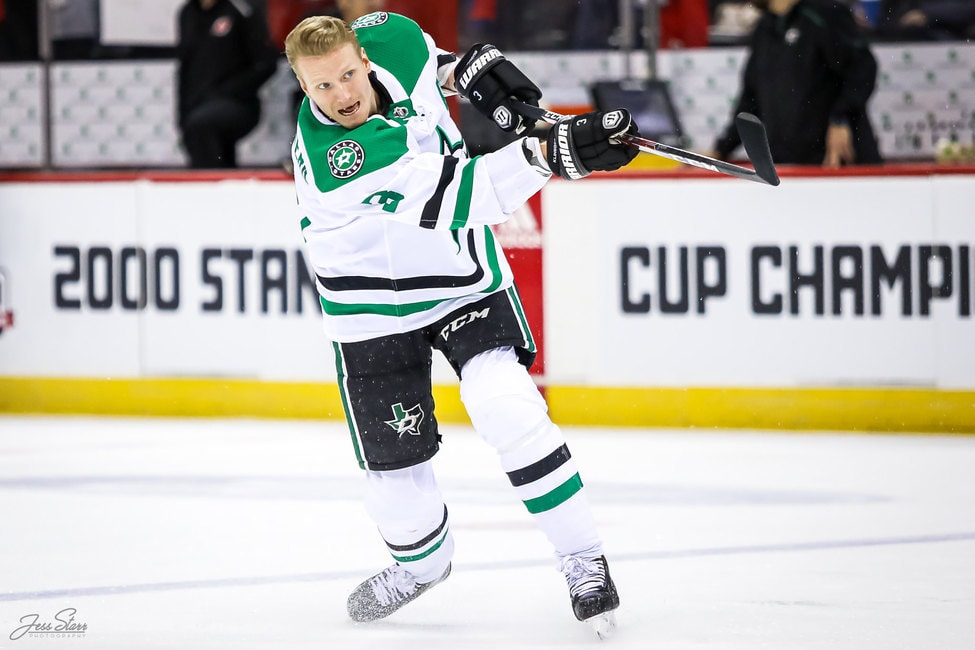 Again, this is not an excuse, just the facts. Tampa Bay deserved to win, they were the better team in the series.
3. Tampa's Best Players > Dallas' Best Players
During the Stanley Cup Final, Dallas got a total of zero goals from Jamie Benn, Seguin, and Radulov. They were the Stars' top line, and by the end of the series, they were all split up in an attempt to get them going, and also in an attempt to fill all of the holes throughout the lineup due to the injuries.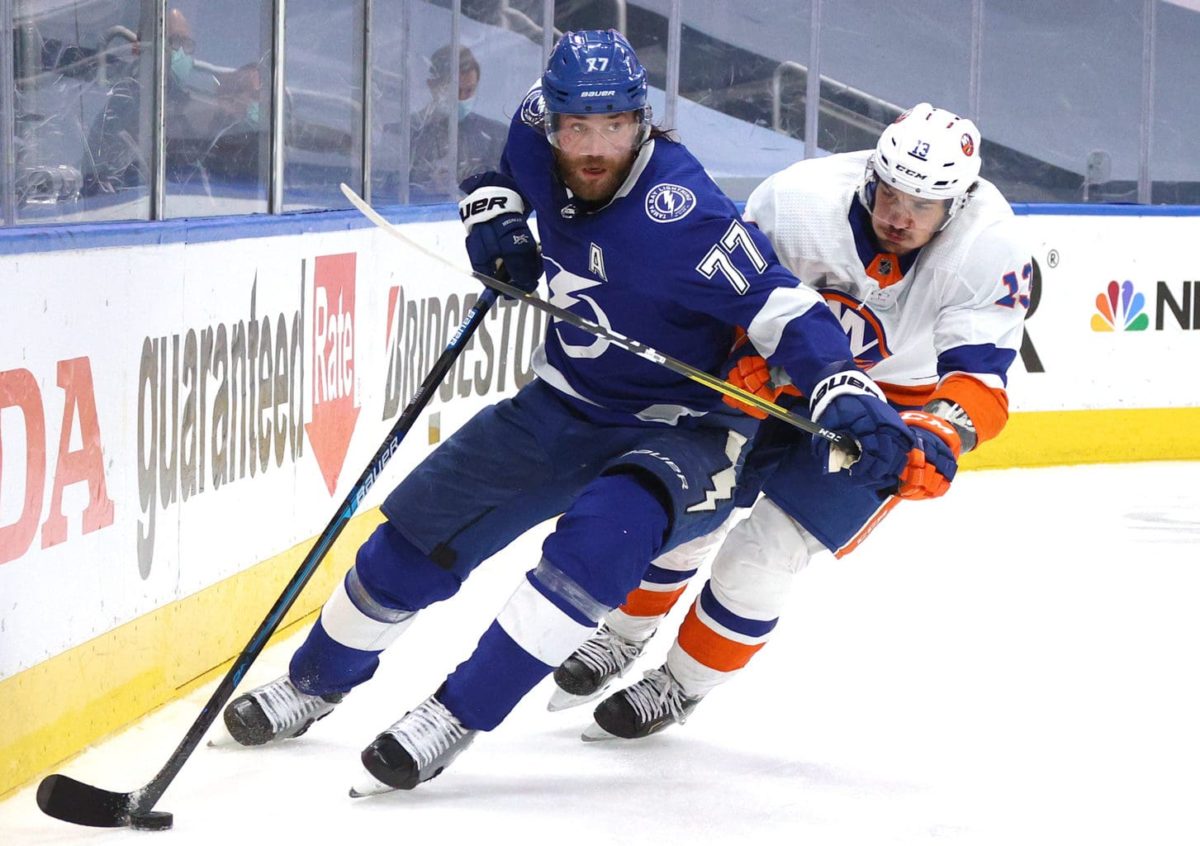 Brayden Point led everyone with five goals in the six-game series and his opening goal of Game 6 was all that the Lightning would need in the 2-0 triumph. Both he and Nikita Kucherov finished with a dominant eight points in the series. They didn't even win the Conn Smythe Trophy, which went to Lightning defenseman Victor Hedman who put up seven points (1g-6a) of his own. Keep in mind that all three players were held off the scoresheet in Game 1 where Tampa only had one goal.
For Dallas, Pavelski, Seguin, and John Klingberg led them in the Cup Final with five points apiece. 
What's Next?
A week from today the 2020 NHL Draft kicks off (virtually, of course) and Free Agent Frenzy begins on Oct. 9. 
Related: THW's 2020 NHL Draft Guide
So for the Stars and their fans, next season is on the near horizon and the climb up the mountain starts all over again. The foundation is set. A few tweaks, perhaps a savvy move or two, and maybe, just maybe they can make it back to the Stanley Cup Final in 2021.
---
---
Dan Rice is in his 9th year of reporting for THW & has covered NJ Devils home games for 15+ years at various websites. He began his journey working for legendary broadcaster/writer Stan Fischler from 2002-04 & completed an internship at the ECHL; he also has been writing features for the NWHL (nwhl.zone) website since 2016.