Every single year, Canadian fans are force-fed a nonsense narrative that we must back our last remaining city battling through the postseason. That's beyond illogical, for a number of reasons. I'm here to clear any confusion — with only USA-based cities now remaining — on who all of my Canadian neighbours should be cheering for from here on out.
If you happen to be a fan of the Canadian team that's stuck around the longest throughout any playoffs, then it certainly makes sense that you'd continue to cheer them on. However, if you weren't already in their corner, there is no rationalization for why you'd be forced there for the last few weeks of the playoffs.
Now, with no more of our cities remaining, this debate has become even more irrelevant. Yet, being that we're fans of the game in general, we're all likely to keep watching. If our favourite is no longer involved, and without the obligatory default of resorting to supporting Canada's last remaining town, who are we supposed to be hoping hoists this year's Stanley Cup?
Playing for Pride
First and foremost, no NHL team represents anything more than the place in which their home rink is located. It's not to dispute that there is local pride, as there should be. But a franchise housed in either the USA or Canada doesn't mean they somehow take on the role of representing the entire nation.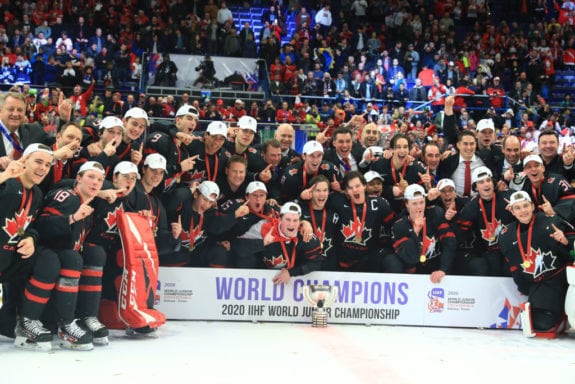 The fact remains that international tournaments are the only such scenario where it's accurate to claim that each respective team represents a country. Every player on those squads shares its nationality and therefore are indeed battling alongside each other for their place of origin.
Related: NHLers by Country: On Top of Their Game and the World
An often-overlooked factor at play here is that NHL teams are comprised of a variety of nationalities. So, when someone naively begins to proclaim that it's patriotic for Canadians to cheer on the last remaining city in our country, I'm prone to sharing that friendly reminder. Taking things a step further, I don't hesitate to challenge their knowledge on how many Canadians are actually on that (or any remaining team's) roster.
Keeping the Cup in Canada
Circling back to the original point, the folks that spread such an unjustifiable storyline are really just trying to say that they want to see the Stanley Cup on Canadian soil. Don't get me wrong, that's a stance I can get behind. I just disagree with the illogical deduction regarding what it would take for that to be the case.
With Canadians being the most represented of all nationalities throughout every lineup in the league, we have athletes that are contributing for every organization — from those that didn't even make the playoffs to the final four now battling to win their way into the 2020 Stanley Cup Final.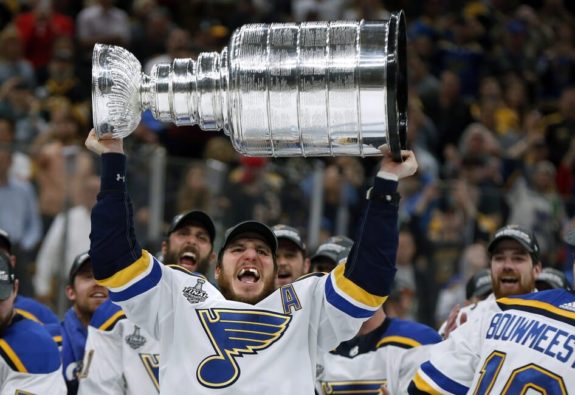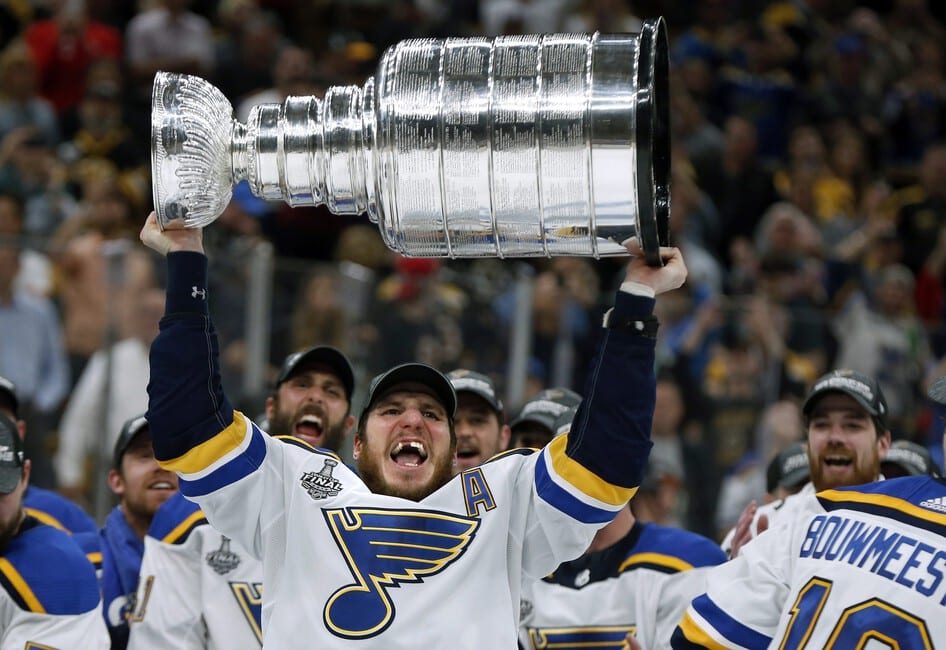 Logically, if we all agree that the goal is to see the Cup stay in Canada for the longest possible duration, then who we should really be rooting for is the team with the highest number of Canadian players. Since they each get to take it home with them throughout the offseason, the lineup with the most of us will inevitably have it back on home turf for the longest duration.
Choosing Who Canada Cheers For
So, with that said, let's take a look at who you should be backing the rest of the way. Of course, if your favourite team is still involved, you'll understandably be on their side. But if you have no vested interest at this point, other than wanting the trophy to land north of the border, here's a road map to help you effectively navigate your fandom.
Related: Blackhawks Need to Explore Andersen Option
Listed are players that were included on each respective teams' playoff roster, having dressed for at least one game thus far throughout the postseason. Some have been more impactful than others, but it is a team effort after all.
Vegas Golden Knights
Forwards: William Carrier, Nick Cousin, Jonathan Marchessault, Ryan Reaves, Nicolas Roy, Reilly Smith, Paul Stastny, Chandler Stephenson, Mark Stone
Defensemen: Nick Holden, Brayden McNabb, Shea Theodore, Zach Whitecloud
Goalies: Marc-Andre Fleury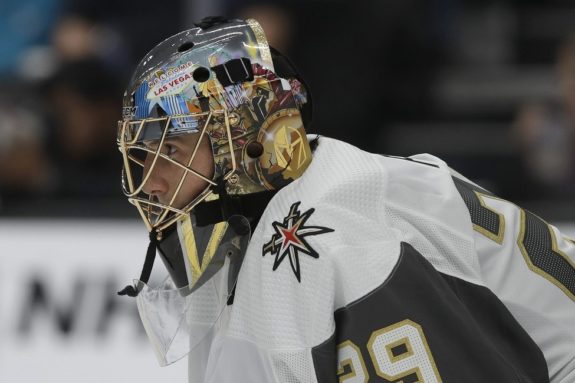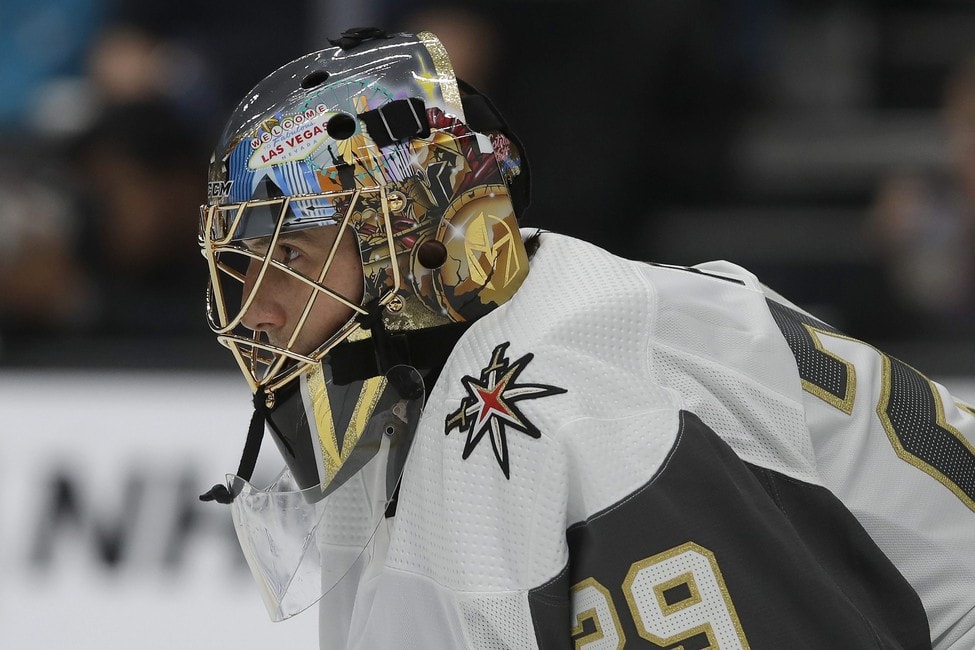 Vegas has 14 Canadians currently playing for their organization, all fighting for the same goal of winning a Stanley Cup for the city. Believe it or not, theirs isn't the last remaining franchise with the most Canadian representation.
Dallas Stars
Forwards: Jamie Benn, Andrew Cogliano, Blake Comeau, Jason Dickinson, Corey Perry, Tyler Seguin
Defensemen: Taylor Fedun, Joel Hanley, Jamie Oleksiak
Goalies: N/A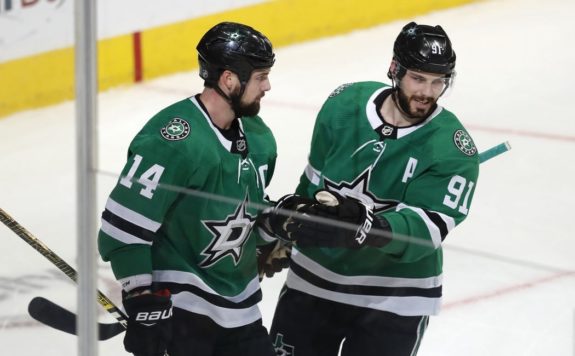 Dallas only has nine athletes from way up in the Great White North, which is the least amount amongst the final four. That's just not enough representation to make it worthwhile for the rest of us to wish upon these Stars.
Tampa Bay Lighting
Forwards: Anthony Cirelli, Barclay Goodrow, Yanni Gourde, Alex Killorn, Cedric Paquette, Brayden Point, Mitchell Stephens, Carter Verhaeghe
Defensemen: Braydon Coburn, Luke Schenn
Goalies: Curtis McElhinney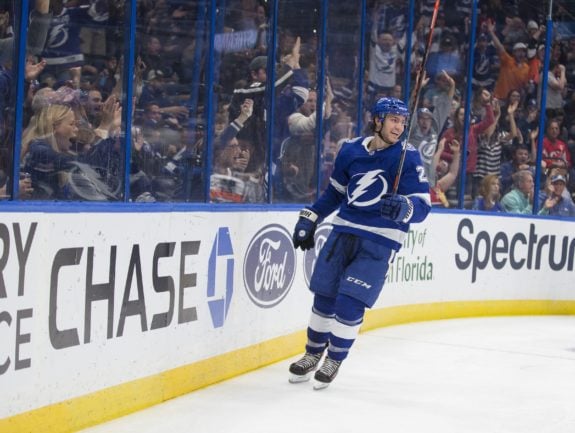 Even if Steven Stamkos was participating in these playoffs, that still wouldn't mean the Tampa Bay Lightning had the most Canadian talent. Without him, there are 11 players from Canada trying to capture the Lighting's second championship in franchise history.
New York Islanders
Forwards: Josh Bailey, Mathew Barzal, Anthony Beauvillier, Derick Brassard, Casey Cizikas, Cal Clutterbuck, Michael Dal Colle, Jordan Eberle, Ross Johnston, Matt Martin, Jean-Gabriel Pageau
Defensemen: Johnny Boychuck, Adam Pelech, Ryan Pulock, Devon Toews
Goalies: N/A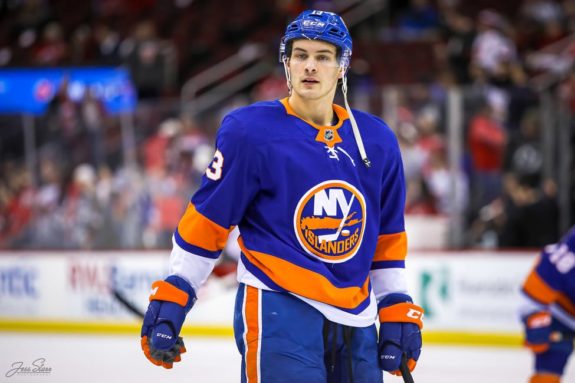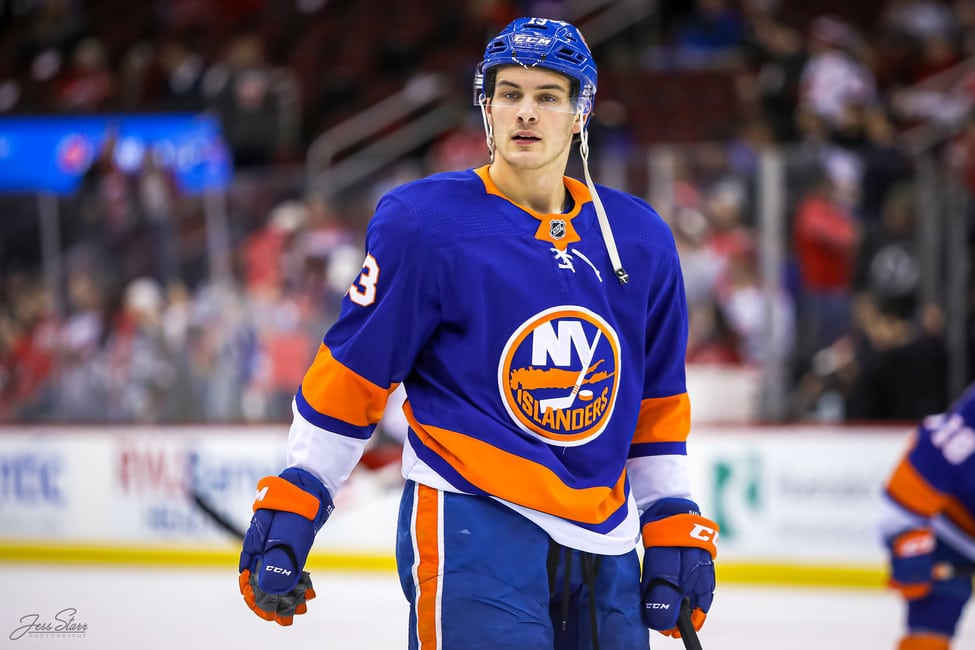 Fifteen players who have laced them up for the New York Islanders this postseason are Canadian. It's somewhat of an interesting coincidence, since New York epitomizes the USA in a lot of ways. With that said, if you felt stumped about there being a lack of red and white to support, cater your cheering towards the Islanders from this point forward.
A Mostly Canadian Cup Challenge
Regardless which teams win their Conference Final match-up, and who ends up being crowned as this year's champion, it makes no difference that none of the seven NHL cities from Canada aren't currently involved. Especially since some of the USA-based teams have more Canadian players competing on them, anyway.
Related: Kane Continues Climbing Blackhawks' All-Time Playoffs Points List
Ultimately, if your goal is to see Canadian talent doing what we do best in showcasing our hockey pedigree, then you should hope that the Stanley Cup Final includes Vegas and New York. Beyond that, if you really want to ensure the Cup is in Canada as much as possible between seasons, push all your pride toward the Islanders.
---
---