When Vancouver Canucks fans look back at the 2019-20 season, other than the oddity of it all – with playoff hockey during the late summer – it will be a season to remember. However, perhaps it won't be obvious how memorable the season will be until several years down the road. Hope is high, but fans just have to see.
Related: Vancouver Canucks News & Rumors: Hughes, Pettersson & Miller
The Canucks season ended with a 3-0, Game 7 loss to one of this season's Stanley Cup favorites – the Vegas Golden Knights. When the season started, few believed the team would even make the playoffs. In the end, the team did much more than that. The Canucks might have established themselves as the best Canadian-based NHL team this season.
In this edition of Canucks News & Rumors, I'll look at the season's end and speculate how it might impact the team headed into next season.
Item One: The Canucks Made Their Coach Proud
Summing it up in a sentence, Canucks head coach Travis Green is proud. His young team entered the postseason as an underdog – perhaps not against the Minnesota Wild – but surely against the Stanley Cup reigning champs St. Louis Blues and the Vegas Golden Knights. But they dispensed of the Blues in six games and carried the Golden Knights to seven with a chance to steal the last game.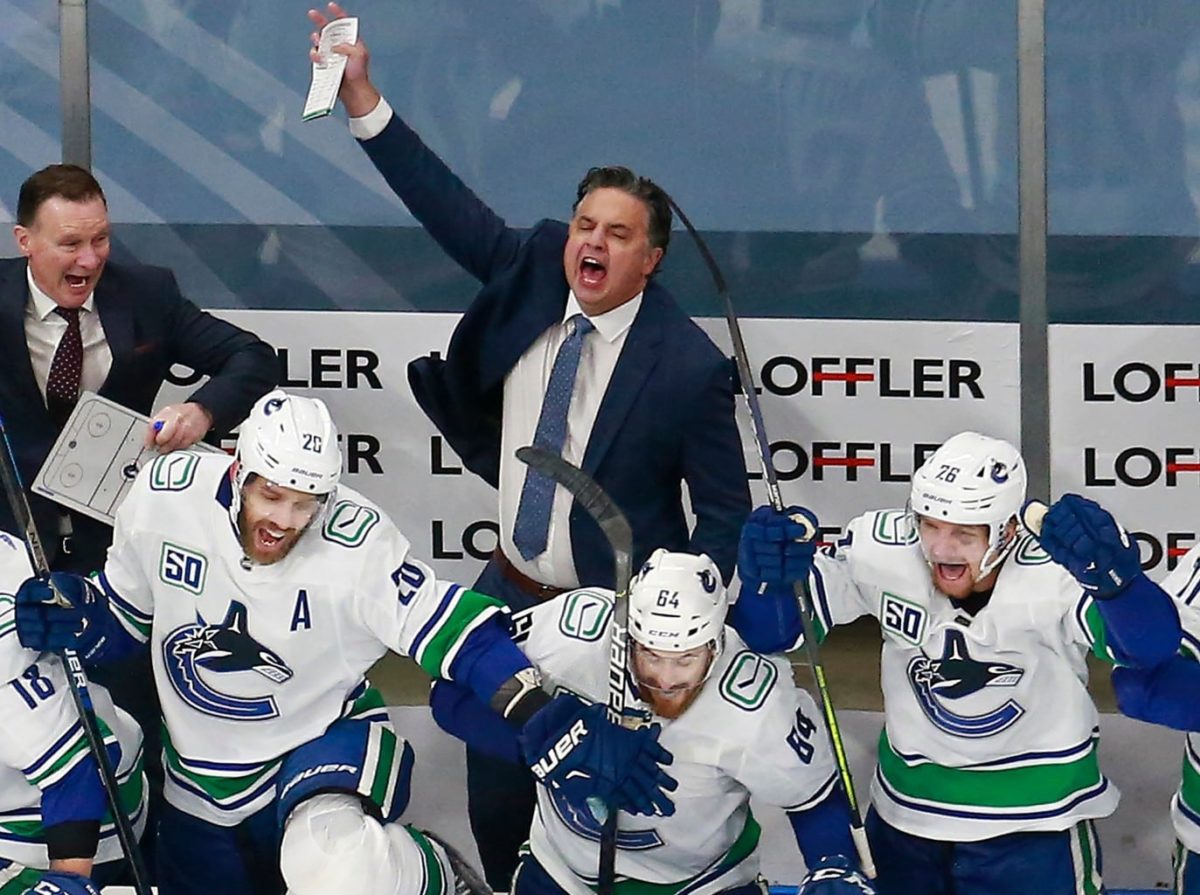 Green commented after Game 7 and actually had a lot to say. He began, "Almost to a man, you can say how proud you are of this group. Any time you see a young player have success, you're proud of them. Obviously, you want to see them succeed."
Green added specific notes about young goalie Thatcher Demko: "I've been with him for a while and I'm happy for (Thatcher) Demko to raise his game to this level… Our goalie gave us a chance to win."
Related: Canucks' 2010s First-Round Picks Ranked
He reviewed his team by noting, "When you come into a situation like this, with 10 guys that haven't been in the playoffs, there are some questions. I believed in our group and their will to win. Since the Minnesota series, our confidence grew to a point where we came back from 3-1 in this series. That's a good hockey team and they beat us, (they) deserved to win." (from "Golden Knights 3, Canucks 0: A bridge too far despite more Demko heroics," The Province, 05/09/20).
Item Two: Thatcher Demko Simply Kept Showing Up
Even if Markstrom were ready for Game 7, Green went again to Demko. It was the right decision.
Demko had been incredible during Game 5 and Game 6. With the Canucks facing the pressure of elimination, the 24-year-old won both games. In the process, he stopped all but one of the 91 shots he faced. That's almost 100% success.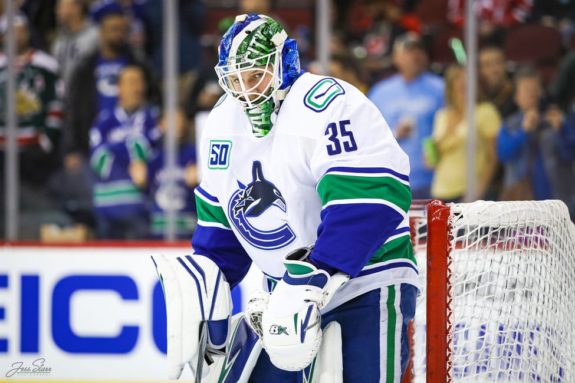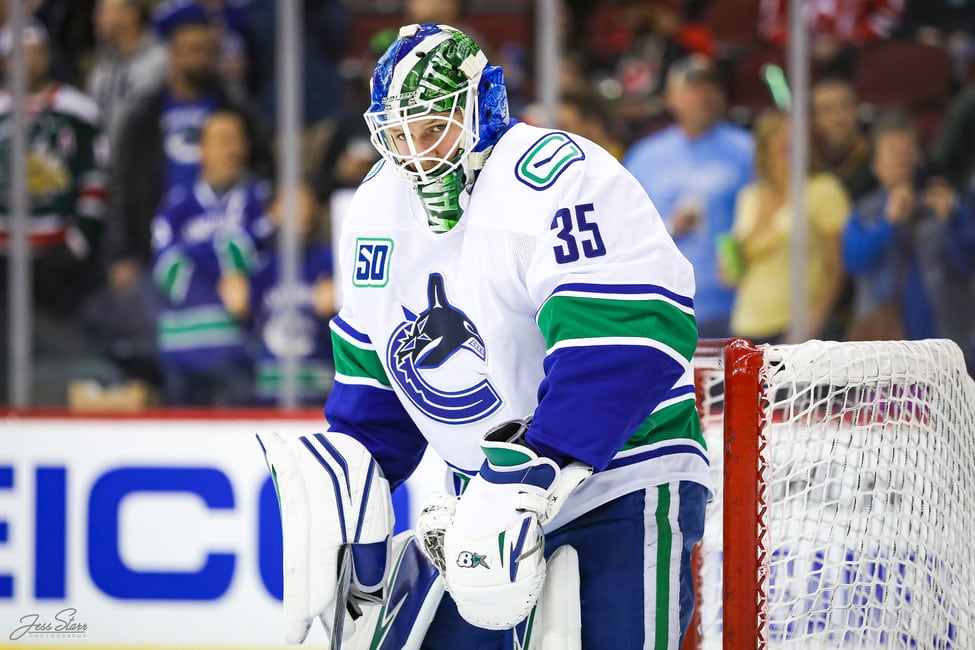 Game 7 was an interesting challenge. According to television commentators, Demko looked totally gassed by the end of Game 6 and many wondered what he had left in his tank. He had plenty. He stopped 33 of 34 shots in the 3-0 loss in Friday's game. The final two scores were empty-net goals.
At one point, Demko's shutout streak went more than two games (138:40 minutes total) and he made 98 straight saves. Golden Knights defenseman Shea Theodore, who beat him in Game 5, once again beat Demko five seconds into a Golden Knights power play in Game 7's third period. For this second-round series, Demko stopped 128 of 130 shots in the four games he played.
The Canucks were obviously tired during Game 7 and were badly outshot (34-14) and outplayed. Even the team's strong power play seemed listless. Still, the California-native wouldn't quit. Now, with starting goalie Jacob Markstrom's contract expiring, general manager Jim Benning and the Canucks organization might have something to consider during the offseason.
Item Three: Is Demko Ready to Become the Starter?
Markstrom's a great goalie, but is Demko ready to take over as the starter in 2020-21? That seems to be THE question. Because Markstrom could become an unrestricted free agent, the organization has some choices. They could simply let Markstrom walk and roll the dice with Demko as their starter. His future seems bright.
Related: Vancouver Canucks All-Time Team
To review, Demko posted a .985 save percentage in four playoff games. He allowed only two goals in four games, and in Game 7 he stood on his head to stop 33 of 34 shots. Unless his performance is a fluke, he's going to become a great goalie. He also seems unflappable and, like many great goalies, seems a bit odd – which isn't bad for a goalie. If I recall correctly, former Calgary Flames goalie Miikka Kiprusoff – one of the all-time great Flames players – had a similar demeanor, but he just wasn't as fluent in English.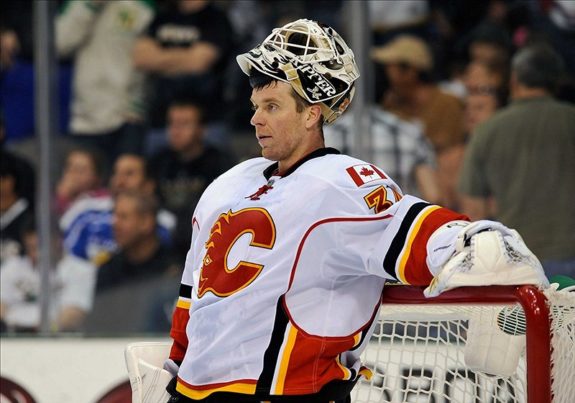 If hockey life could unfold smoothly, the Canucks would sign both goalies and confidently enter the future with this promising goalie twosome. In fact, a month ago Benning publicly noted that he and Markstrom would work out a contract – no problem. Is that still the deal?
The Canucks must not only contend with a flat salary cap next season but sooner rather than later they'll have to re-sign both Elias Pettersson and Quinn Hughes. That eventuality must be considered. Should the Canucks hold off signing Markstrom because his rightfully higher contract demands might squeeze the team in other areas?
With Demko's emergence, which goalie should the Canucks focus on? Should they try to sign both quality goalies? The numbers are interesting. Markstrom's contract – again, I believe rightfully – should be extended for about $6 million (or even higher) even on a long-term, team-friendly deal. Demko has another year left at $1.05 million.
If Demko proves to be as good as these playoffs suggest, he'll be expensive – even with a flat salary cap still holding for the 2020-21 NHL season. If he doesn't, what about Markstrom? You simply can't know in advance.
NHL insider Nick Kypreos believes that the Canucks wouldn't be choosing wisely if they signed Markstrom. He was clear that he thought Demko should be the Canucks' priority.
Kypreos noted that it didn't make sense for the Canucks to sign Markstrom for up to $7 million "when you can go to Demko's salary and save all that money so you can go give it to Quinn Hughes, so you can go give it to Pettersson. There's just no way that you're going to be able to sign Markstrom based on what you've seen out of Demko. He looks like he could handle 45-50 games next season."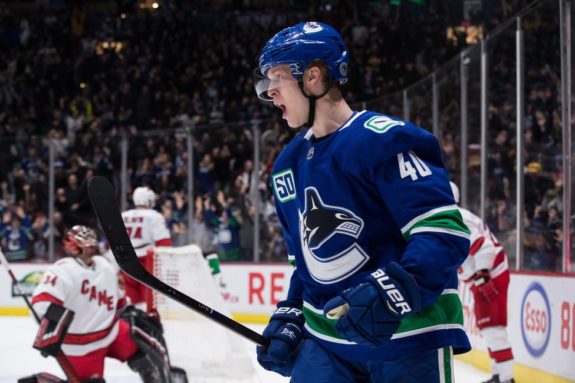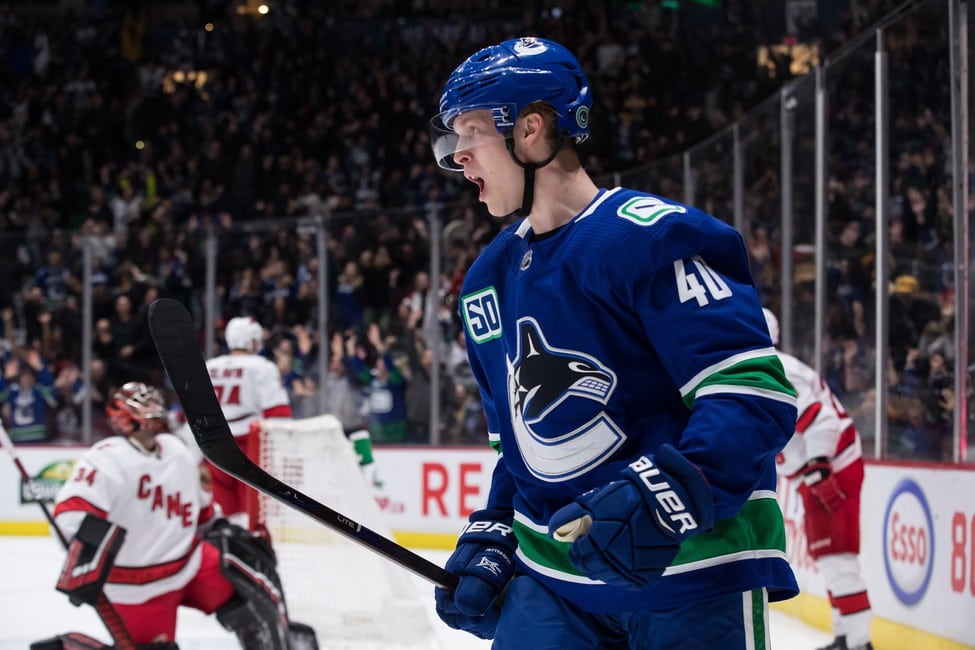 From my perspective, it seems wiser to base a crucial decision on a larger body of work. Demko was good during the regular season, but not this good. Is this small sample size enough evidence for such a major decision? If so, that's a world the Canucks – and many other teams – will inhabit this offseason.
Still, if Demko is the answer, moving on from Markstrom's salary-cap hit would benefit the team in the long run. Perhaps a wiser solution for everyone would be to sign Markstrom on a two-year contract until the end of the flat-salary cap. That would offer both the organization and its goalies space to see how NHL life settles after the COVID-19 pandemic becomes a thing of the past – assuming it does.
What's Next for Canucks?
The team probably left the bubble yesterday and has returned home. Certainly, that's one good thing about losing this season – players get to be with their families again.
Related: Canucks News & Rumors: Toffoli, Markstrom, Demko & More
All things considered, I can't imagine that – except for salary cap solutions – the team will make a huge deal. This offseason differs from last offseason. The Canucks have a roster fans can live with for the near future. The pieces seem to be in place for another Stanley Cup run next season.
---
---
The Old Prof (Jim Parsons, Sr.) taught for more than 40 years in the Faculty of Education at the University of Alberta. He's a Canadian boy, who has two degrees from the University of Kentucky and a doctorate from the University of Texas. He is now retired on Vancouver Island, where he lives with his family. His hobbies include playing with his hockey cards and simply being a sports fan – hockey, the Toronto Raptors, and CFL football (thinks Ricky Ray personifies how a professional athlete should act).
If you wonder why he doesn't use his real name, it's because his son – who's also Jim Parsons – wrote for The Hockey Writers first and asked Jim Sr. to use another name so readers wouldn't confuse their work.
Because Jim Sr. had worked in China, he adopted the Mandarin word for teacher (老師). The first character lǎo (老) means "old," and the second character shī (師) means "teacher." The literal translation of lǎoshī is "old teacher." That became his pen name. Today, other than writing for The Hockey Writers, he teaches graduate students research design at several Canadian universities.
He looks forward to sharing his insights about the Toronto Maple Leafs and about how sports engages life more fully. His Twitter address is https://twitter.com/TheOldProf