The Chicago Blackhawks have a rough road ahead of them this coming season. They no longer have star goaltenders Corey Crawford and Robin Lehner in the fold. These two netminders covered up for a lot of deficiencies. And then you have the organization saying they are committed to a rebuild. Even if it isn't a true rebuild, the team is certainly serious about developing their youth. Let's face it, the Blackhawks have a lot of cards stacked against them.
This is the second of a two-part series discussing whether the Blackhawks will be better than we think in 2020-21, or whether they will have a tough road ahead. On that note, here are five reasons the Blackhawks will struggle next season.
5. The Youth Learning & Making Mistakes
The Blackhawks have a very young team. On their current roster, five players are 23 years old or younger. Players that are expected to compete for a spot on the roster include forwards Pius Suter (24 years old), Brandon Hagel (22), and Philipp Kurashev (21). Defensemen include Lucas Carlsson (23), Wyatt Kalynuk (23), Ian Mitchell (21), and Nicolas Beaudin (21).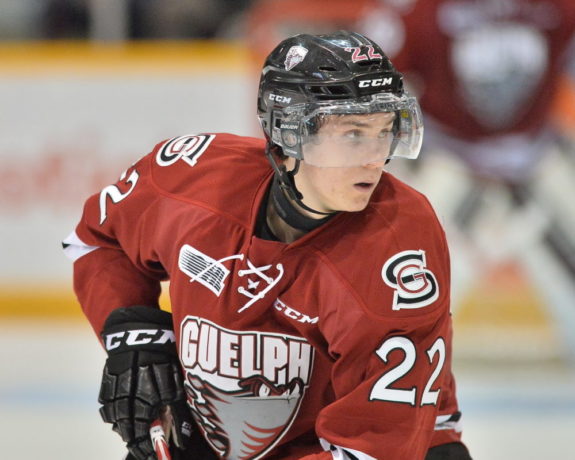 Not only are the Blackhawks young, but they are even more inexperienced. Alex DeBrincat (22 years old) and Dylan Strome (23), are the most tenured of the youngsters, headed respectively in their fourth and third seasons with the Blackhawks. Beyond that, Dominik Kubalik (25), Alex Nylander (22), Adam Boqvist (20), and Kirby Dach (19) are all set for just their second season with the team. Everyone else mentioned above would be new (Carlsson played six games in 2019-20).
That's a lot of adjustment. But committing to these players' development appears to be the plan. Said head coach Jeremy Colliton,
It's a bit of risk putting a young guy in a situation that you're not sure he's ready for, but how will he get better if we don't try it? Depending on how they respond, that dictates where you go from there. Do you give him more? Next time is he going out there? …. Sometimes they're gonna play a little more than people on the outside may expect, and sometimes they're coming out (of the lineup) because that's what they need in the moment to take a leap forward.
(from 'Rozner: Colliton says Blackhawks are done trying to sneak into playoffs. They're looking to build something bigger', The Daily Herald – 10/29/20)
This type of attitude is commendable for a team that is essentially rebuilding. But it's also going to breed a lot of mistakes. While having these guys on the ice to learn and gain valuable experience will help them in the long run, it could be a big liability in the short term.
4. Blackhawks' Defensive Woes
For those of you that read my article arguing the Blackhawks could be good next season, I listed an improved defense as one of my reasons. Well, I have to play the devil's advocate here. The team has a very crowded and talented blue line, but can they put it all together? Maybe. Maybe not.
Related – Blackhawks' News & Rumors: Kane, NHL Season Updates & More
Duncan Keith is getting older and slower. And he's on the ice for more and more goals against. Boqvist has struggled with his consistency. He might not take that next step in his development just yet. Connor Murphy and Calvin de Haan have proven to be excellent assets to the blue line. But they both have struggled with injuries. What if this trend continues and they can't stay healthy?
Nikita Zadorov is the newest member of the team, brought in from the Colorado Avalanche to bolster the Blackhawks' on the defensive side of things. But many are worried he might just go around chasing hits and finding himself out of position. We shall see.
There is a lot of excitement around top prospect Mitchell. But will his talents translate to the NHL level? Even if they do, it could take him a while to get up to speed. The same goes for other prospects Carlsson, Beaudin, and Kalynuk.
Finally, we should discuss Brent Seabrook. He's 35 years old and coming off surgeries to his right shoulder and both hips. And he has a mammoth contract worth $6.875 million annually for the next four years. While he's not a lock to play, will there be pressure to do so based on his contract and status. If so, it could certainly hamper the defensive pairings. It could also potentially take a spot from a younger and more talented blueliner.
These are a lot of negatives. And many of them may not come to fruition. Nonetheless, the Blackhawks could find themselves with a number of obstacles to overcome on defense.
3. Lack of Top-Six Forwards
Jonathan Toews, Patrick Kane, Dach, Kubalik, DeBrincat.
I don't think anyone will argue that these five players have skill and talent, and should be among the top-six forwards. But in the name of balance DeBrincat was often put on the third line last season. Who knows if that will be the case again. So the problem is finding those one or two guys to round out legitimate and threatening first and second lines.
In my recent lineup projections I placed Andrew Shaw on the top line for lack of a better option. Yet he really is more of a bottom-six, grinder type of player. And his health status is still unknown.
I also projected Suter as a member of the top-six. What if he doesn't pan out the way he's supposed to?
Nylander is a skilled player as well. But he was a big disappointment for much of last season. He struggled with his consistency. I have a hard time seeing that change.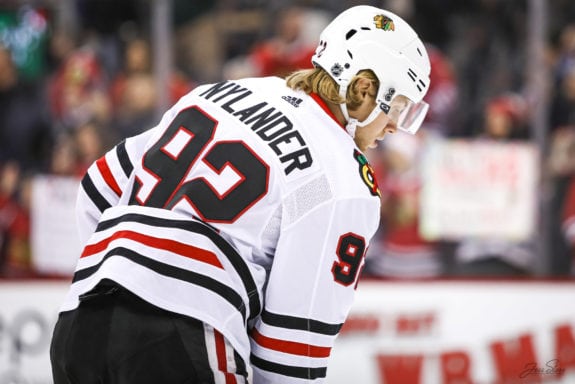 Strome is still unsigned, although it's expected he and the Blackhawks will make a deal. He could potentially be a member of the top-six, but where? He's strongest at center, and I don't see him being a better option than Toews or Dach.  
While the Blackhawks arguably have a plethora of bottom-six forwards, the jury is still out about whether they can round out a legitimate top two lines. This is something head coach Jeremy Colliton could struggle with.
2. Blackhawks' Coaching/Management
Speaking of Colliton. He's also young and inexperienced. I like Coach Colliton, and I think he's going to eventually be a very good NHL coach down the road. But he's still learning just like his young players. And he was probably thrown into the NHL before he was ready. He's going to make a lot of mistakes before he starts to get it right. There's going to be a learning curve.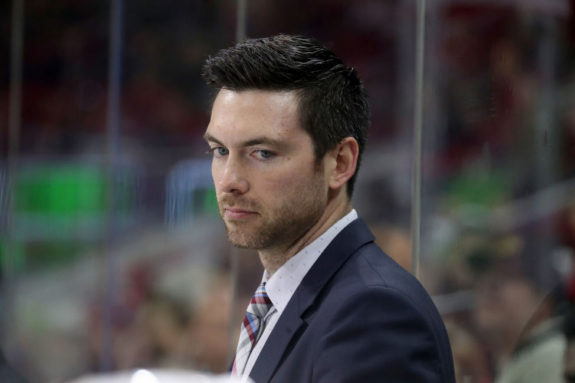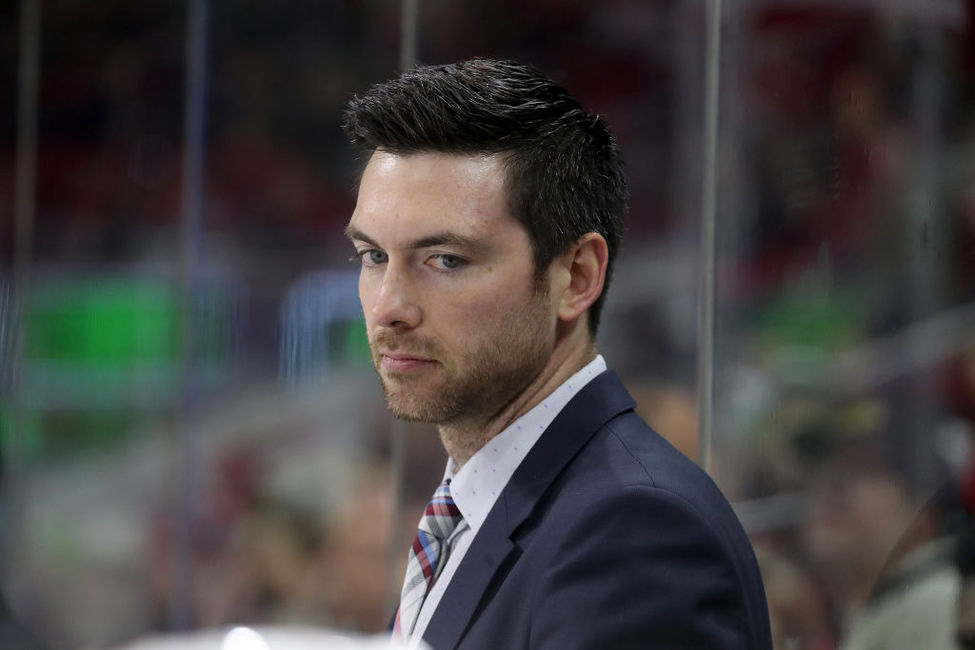 Ah, and then we have general manager Stan Bowman. He's blamed for bad contracts, bad trades, bad drafting, and not managing the salary cap correctly. But owner Rocky Wirtz appears to be committed to Bowman. The question remains whether Bowman can right the ship now that he doesn't have to answer to former president and CEO, John McDonough. Time will tell. In the meantime, we're stuck with Stan.
1. Blackhawks' Goaltending
We could arguably list this as reasons number five, four, three, two and one that the Blackhawks are going to struggle next season. Yes, goaltending is probably the biggest X-factor towards whether the Blackhawks will be any good this season.
Related – Blackhawks' News & Rumors: Reverse Retro, Delia & More
To reference the inexperience from reason No. 5 above, Malcolm Subban has suited up for 66 NHL games with three different teams. Collin Delia has 96 AHL games and 18 NHL games under his belt. Kevin Lankinen has zero NHL experience and 40 games with the Rockford IceHogs.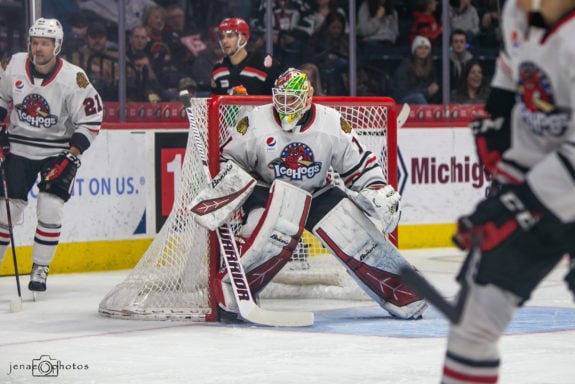 All three of these guys are major greenhorns, with learning curves of their own. None of them can guarantee the security and confidence in goal the Blackhawks were accustomed to with the tandem of Crawford and Lehner. It's safe to say; where goaltending goes, so do the Blackhawks. I guess we all should be rooting really hard for one these three to take big strides in net.
---
So what do you think, Blackhawks' fans? Will the team be any good next season, or will they struggle based on the reasons above? Feel free to give your comments!
---
---
Catch the latest 'Blackhawks Banter'
Want more Blackhawks' content? Tune in to the Hockey Writer's Live – Blackhawks Banter – a weekly live show on YouTube and Facebook. We stream Monday nights starting at 8:00 pm ET and 7:00 pm CT on The Hockey Writers YouTube channel. Check out last week's show below.
Gail Kauchak has covered the Chicago Blackhawks as a content writer since 2014. She previously wrote for Fansided's Blackhawk Up, and has been part of The Hockey Writer's team since 2017. It's not always easy to balance life's responsibility's with one's passion, but Gail's doing her best to make it happen. Quote to live by, "Follow your dreams, and good things will happen." Wait, maybe it's "Good things happen when you shoot the puck!" You get the idea.
Follow Gail for her unique commentary about this storied franchise. And be sure to catch her and the rest of the Blackhawks' crew on their weekly Blackhawks Banter show, as well as follow her on Twitter.