A lot of people have already written off the Chicago Blackhawks for the 2020-21 season. After all, they no longer have star goaltenders Corey Crawford and Robin Lehner in the fold. These two netminders covered up for a lot of deficiencies. And then you have the organization saying they are committed to a rebuild. Even if it isn't a true rebuild, the team is certainly serious about developing their youth. So the Blackhawks are going to stink next year, right? Well not so fast.
This is the first of a two-part series discussing whether the Blackhawks could be better than we think in 2020-21, or whether they will struggle as predicted. On that note, here are five reasons the Blackhawks might actually be good next season.
5. More Depth at Forward
Let's start with the existing players on the roster. Dominik Kubalik had a phenomenal rookie campaign, posting 30 goals and 46 points. The Czech forward was rewarded with a two-year contract with a $3.7 million yearly cap hit. While it's entirely possible and realistic Kubalik might not reach 30 goals next season, he's proven to be a solid player that contributes on the top line and the power play. I don't expect this to change.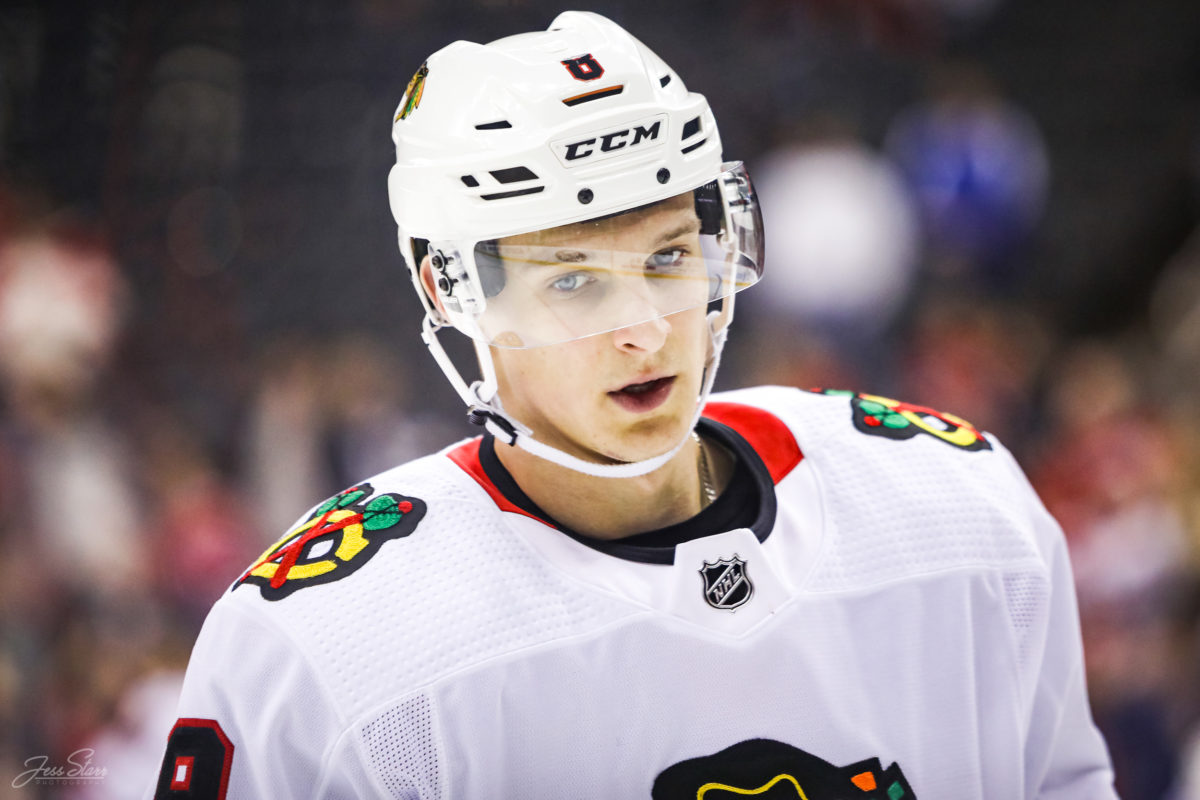 Alex DeBrincat, on the other hand, had a disappointing third-year campaign after starting his career with two very productive seasons. However, while DeBrincat only recorded 18 goals in 70 games in 2019-20, he was still doing a lot of things right. The puck just wasn't going in for him. This usually balances out with time, meaning the 22-year-old is prime to hit his stride.
While not confirmed yet, veteran forward Andrew Shaw is hoping to be fully healthy after missing much of last season with concussion issues. His versatility and grit would be a welcome addition. David Kampf and Matthew Highmore both took positive strides last season and should continue to grow and improve.
Related – Chicago Blackhawks' 2020-21 Roster Taking Shape
The Blackhawks also added free agents Mattias Janmark and Lucas Wallmark to the team. Both are touted as solid depth forwards that can help bolster the lineup.
Finally, the Blackhawks signed 24-year-old Swiss forward Pius Suter to a one-year contract in July. Suter is projected to make the roster out of training camp. Prospects such as Brandon Hagel, Philipp Kurashev, Tim Soderlund and others can be added to the dark horse mix.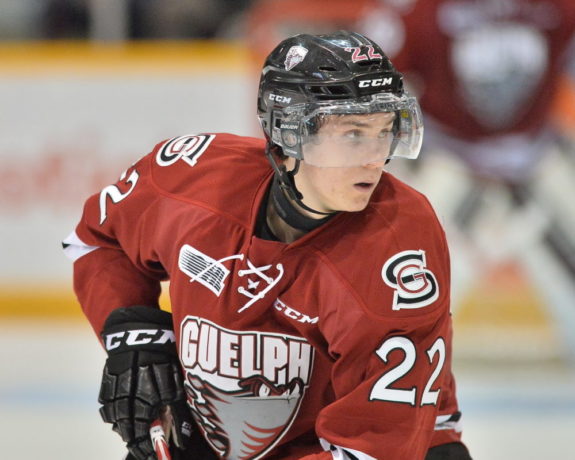 All in all, the Blackhawks should have many more options at their disposal next season in the way of forward depth.
4. Improved Defense
Ok, stop scoffing and hear me out. It's no secret the Blackhawks' defense has been their downfall for many years now. Ever since Niklas Hjalmarsson left the fold in 2017, there's been a certain lack of shutdown, defensive defensiveness.
But there is some good news on this front. Connor Murphy came to Blackhawks in the Hjalmarsson trade. Joel Quenneville, head coach at the time, had a hard time warming up to Murphy as a result of losing one of his favorite defensemen in Hjalmarsson. That and injuries didn't help Murphy's cause. But now three seasons later, Murphy has established himself as arguably the best overall defenseman on the team.
Add Calvin de Haan to the mix, who was acquired ahead of last season from the Carolina Hurricanes. He's also had his battles with injuries. But when he's healthy, he has certainly proven himself an asset to the team. Duncan Keith is slowing down, yet he's still an elite defenseman. Young Adam Boqvist is hopefully on track to take the next step in his development, after a full season and a handful of postseason games under his belt.
Nikita Zadorov is the newest addition to the team, acquired in free agency from the Colorado Avalanche. And guess what?! He's known to be a solid defensive defenseman! That could certainly be helpful.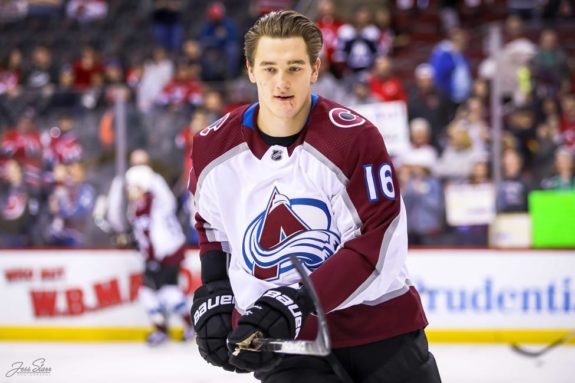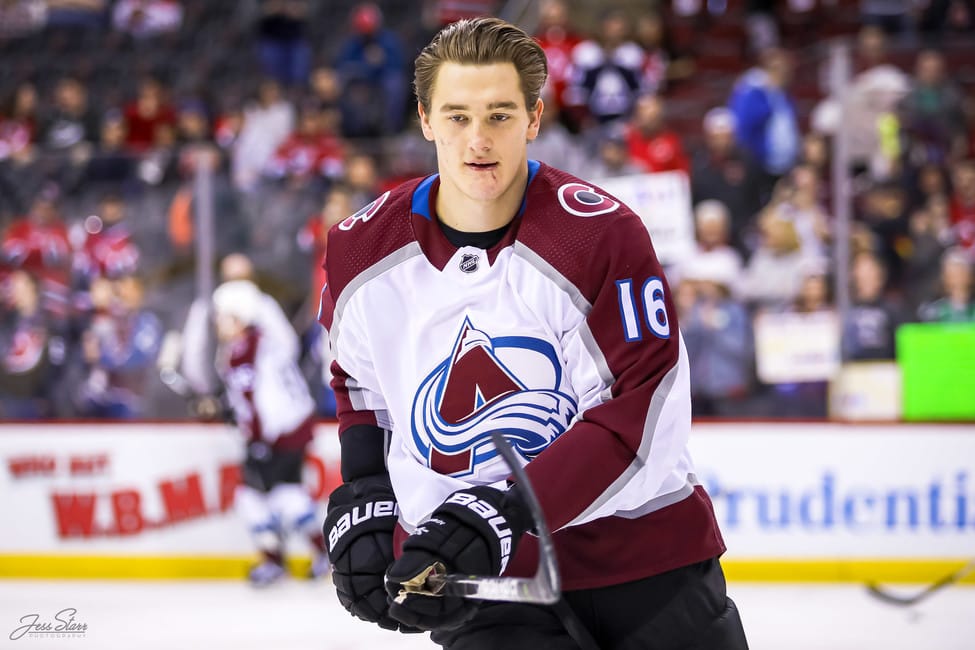 Ah, and then there's all the youngsters coming into the fold. Ian Mitchell has a very high ceiling, and could have even been ready for the NHL last year. Instead he chose to play, and captain, at the University of Denver for one more season. I expect him to make an immediate impact. Lucas Carlsson, Nicolas Beaudin and Wyatt Kalynuk are all viable options knocking on the door.
Finally there's Brent Seabrook, who's 35 years old and coming off surgeries to his shoulder and both hips. But he's also reported he feels better than ever, and there's no denying he's a great leader and locker room presence. And he's got some pretty darn good experience on his side. Could Seabrook possibly end up being an asset to the back end? Stranger things have happened.
In short, it's a crowded and talented group of blueliners. I believe it will lead to improved overall defense for the Blackhawks.  
3. Kirby Dach
Dach gets his own section because, well, I'm about to tell you. The Blackhawks selected Dach third overall in the 2019 NHL Draft. If you recall, many were surprised he was picked this high. He was projected to go more around sixth or seventh, but third was a stretch. In hindsight, first overall pick Jack Hughes of the New Jersey Devils recorded 21 points to Dach's 23 points last season. 2nd overall pick Kaapo Kakko also posted 23 points with the New York Rangers.
Related – Blackhawks' Bad Season Still Brings Some Success
Meanwhile, last seasons' fourth overall pick Bowen Byram played with the WHL Vancouver Giants, fifth overall pick Alex Turcotte stayed with the University of Wisconsin, and seventh overall pick Dylan Cozens suited up for the WHL Lethbridge Hurricanes. None of them saw any NHL time.
It turns out Dach, and the Blackhawks, did pretty well for themselves. And it doesn't appear to be a fluke, either. While Dach wasn't the teams' best overall rookie (that honor goes to Kubalik), he never looked out of place in the 64 games of his debut campaign. He also made great strides as the season progressed.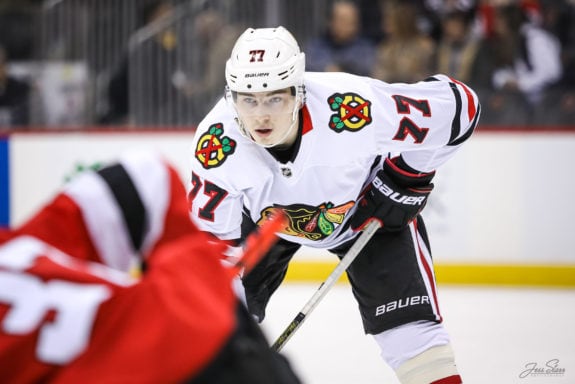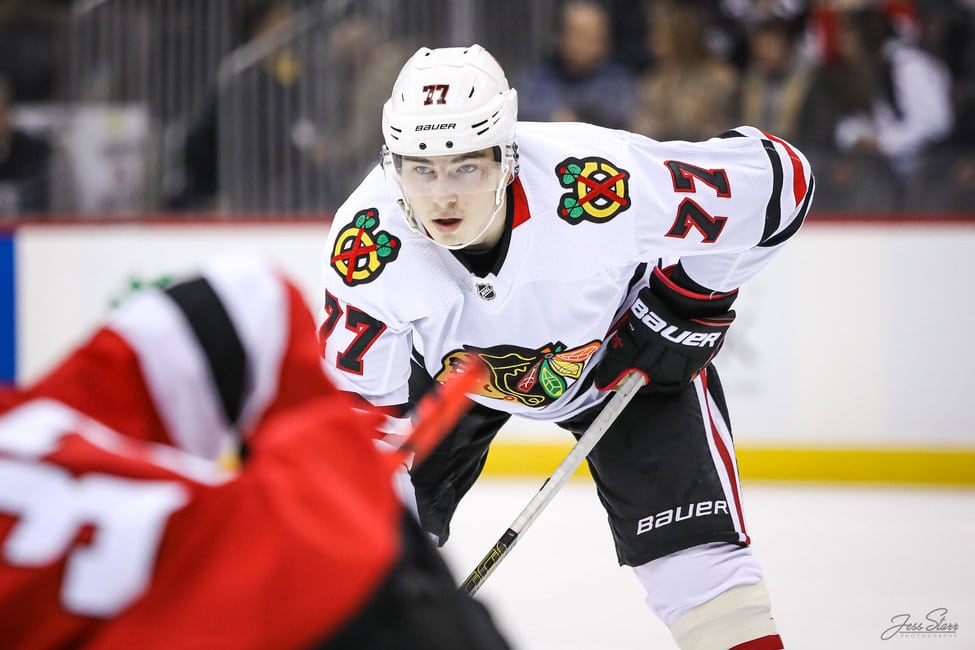 He started out being sheltered among the bottom-six forwards, but quickly showed he deserved more ice time and more responsibility. It was obvious he, and the team, would be better served if he was placed higher in the lineup. Dach ended the season in the coveted second line center role, alongside superstar winger Patrick Kane. He also found himself a member of the top power play unit.
In the playoffs Dach took his progression even a step further. It seemed like he was in his second season, because he took advantage of the pause to evaluate his game and also bulk up a little. The six-foot-four center added a goal and five assists in nine postseason appearances.
Dach looks to pick up where he left off when the 2021 season commences. It should be exciting to watch his further development. He will make the Blackhawks a better team.
2. Strong Penalty Kill
The Blackhawks ranked ninth in the league on the penalty kill last season with an 82.1% success rate. That's after being dead last the season before that, with a 72.7% success rate. This excellent improvement can be attributed to the contributions of newcomers such as Ryan Carpenter, Kampf, de Haan and Olli Maatta. These players contributed their shut down talents alongside Jonathan Toews, Keith and Murphy to make the penalty kill a strength instead of a liability.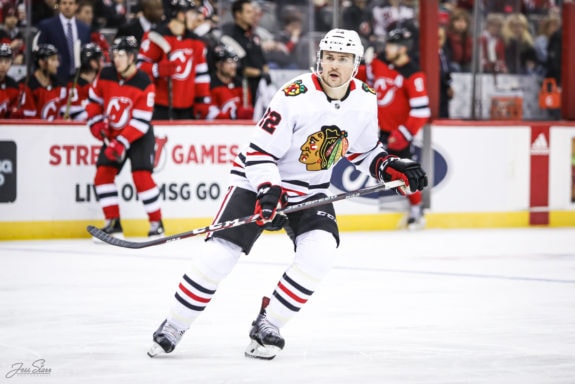 Maatta is no longer with the team, but both new additions Janmark and Wallmark look to be solid additions to the penalty kill unit. This aspect of special teams should continue to remain strong.  
Since we're on the subject of special teams, what about the power play? Can the power play really continue to be so bad (28th in the league and a 15.2% success rate)? With all the talent the Blackhawks trot out on the man advantage, it's gotta even out at some point! If the Blackhawks can consistently improve and produce on the power play; well watch out.
1. Kane and Toews
Don't listen to my colleague Shaun with his talk about Kane being traded! Last time I checked both Kane and captain Toews were still committed to the team they've played with their entire NHL careers, with whom they've won three Stanley Cups. They both have no movement clauses and likely aren't going anywhere any time soon.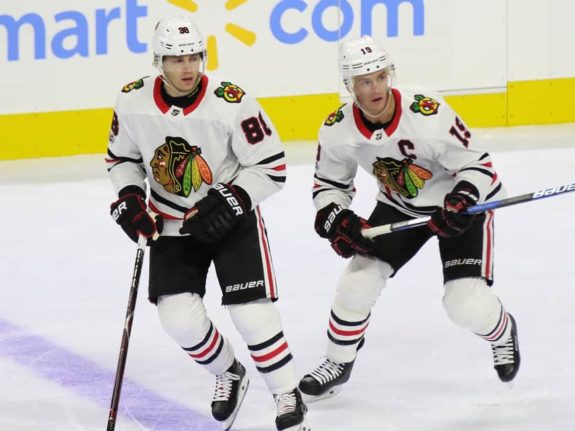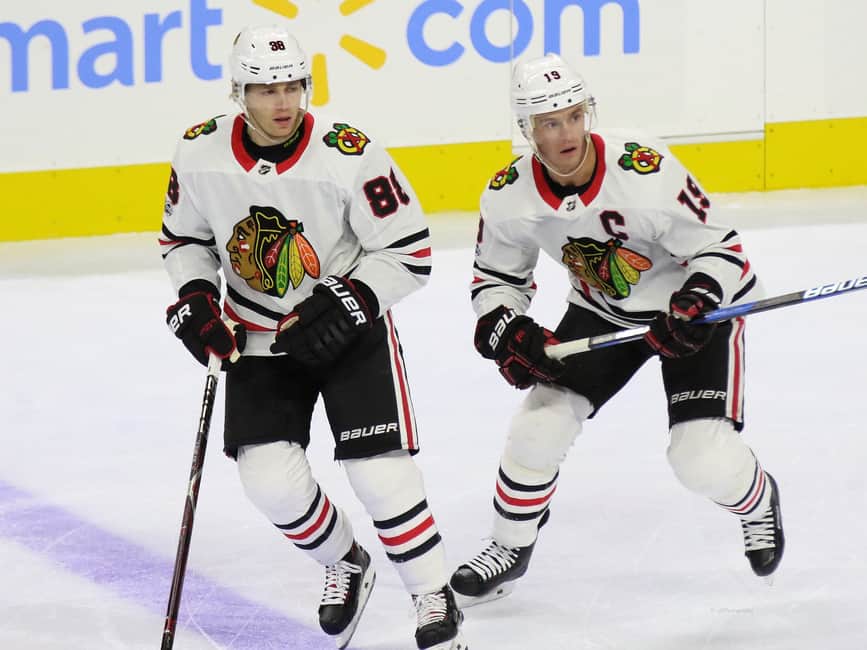 So let's embrace their long-standing talent, their experience, their leadership and their mentorship. Toews might not score as much anymore, but he's still a top two-way player and centerman.
And Kane. Apparently Kane, one of the best players in the world mind you, is still getting better at 31 years of age, with no decline in sight.
They might not be the future at this juncture of their careers, but they certainly are still a pretty darn good part of the present. You can never really count the Blackhawks out when Kane and Toews are on the ice.  
---
There's no guarantee the Blackhawks will be any good this coming season. But it's also not just a given they will be bad. The above are five main reasons I think the team will be better than we think. I guess we'll just have to wait and see.
Catch the Latest 'Blackhawks Banter'
Want more Blackhawks content? Tune into The Hockey Writers Live – Blackhawks Banter – a new weekly live show on YouTube and Facebook. We stream Monday nights starting at 8:00pm ET and 7:00pm CT. on The Hockey Writers YouTube channel. Check out last week's show below.
---
---