As insane as it may seem for the Chicago Blackhawks to consider cutting ties with Patrick Kane, there may be no better time than the present. With the organization focused on developing towards future success, extracting value out of Kane now could more effectively position them for the years ahead. And what better trading partner than his hometown Buffalo Sabres, who have prospects to spare as they bulk up with veteran pieces for an imminent push.
This is far from suggesting that Kane is an easily expendable member of the Blackhawks due to faltered production or value. Quite the opposite. He is among the elite of this league, with a dominance that doesn't appear to be diminishing. Why waste sharing what he offers towards a losing cause? When, instead, management can sell what he's still capable of in hopes of a return that helps rejuvenate the team as contenders much sooner.
RELATED – Breaking Down Blackhawks Expectations in 2021
Before you read on with inherent skepticism, it's important to preface a few things. First, Kane should be treated like royalty by the Blackhawks' franchise at all times. Second, he is worth every penny they are paying him for what he brings to the club and the merchandise his name sells. Third, this is not a claim that it would be an easy trade to orchestrate. Simply stated, it's an intriguing concept given the current direction of all involved.
Why Would Kane Consider It?
For this conversation to even begin, Kane would be required to waive his no-trade clause and permit Chicago's management to attempt such negotiations. They would need to convince him that a change of scenery is in his best interest, after determining that it is also a favorable move for them to make. Kane has become a mainstay with the Blackhawks, so it would take a lot to see him leave.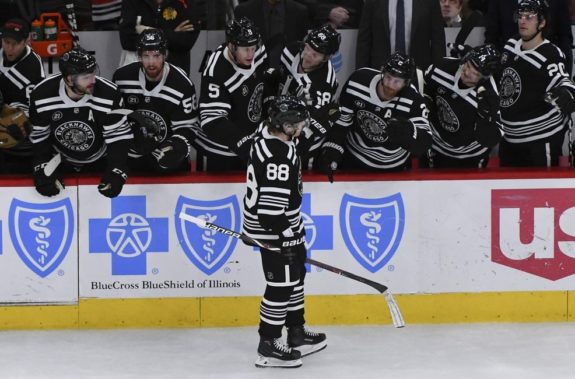 With that said, the Blackhawks have only made it into the playoffs three times since their most recent Stanley Cup victory in 2015. In each instance, they've lost in the First Round. Yet, as his team has taken leaps backward, Kane's production has propelled the other way.
Kane has accumulated 465 points through 397 games in his past five seasons, between 2015-16 to 2019-20. Throughout the same duration prior, from 2010-11 to 2014-15, he earned 327 points in 332 contests. He's achieved a greater pace of production throughout more recent campaigns, which have also included the highest goal totals of his career to date. Needless to say, Chicago's failures aren't Kane's fault.
RELATED – Blackhawks' Bad Season Still Brings some Success
Kane is a competitor and he wants to win. That's made clear with any play he's part of and every goal he scores. It once seemed more than likely that he would spend his entire career in Chicago. However, if presented with an opportunity to achieve greater heights elsewhere, he might be the type to prioritize that instead.
Plus, this isn't a case where he'd be joining just any other organization. Growing up in the Buffalo area, Kane would get to represent his hometown team and there's a unique attraction to such a scenario. He didn't shy away from expressing passion for the Sabres in a write-up that covered his fandom, proclaiming:
"I probably became an even bigger Sabres fan just watching from the sidelines. I've got a lot of good memories in that rink, playing mini-sticks with my buddies in the hallway and missing periods because you're out playing mini-sticks."
Whenever we witness a player sign with the team that encapsulates their childhood, unexplainable energy and excitement follow. Kane bringing that to Buffalo would elevate their franchise and fanbase to new heights, as they collectively look to celebrate an untouched ceiling of success by winning their first Stanley Cup.
How Does It Benefit the Blackhawks?
Anyone who's followed this team in recent seasons is aware of their struggles. They haven't displayed the type of cohesion necessary to succeed while performing far below the levels they reached through their dominance of the 2010s. The Blackhawks have experienced significant turnover since their Stanley Cup runs last decade, with a unique challenge ahead of them to revitalize their identity.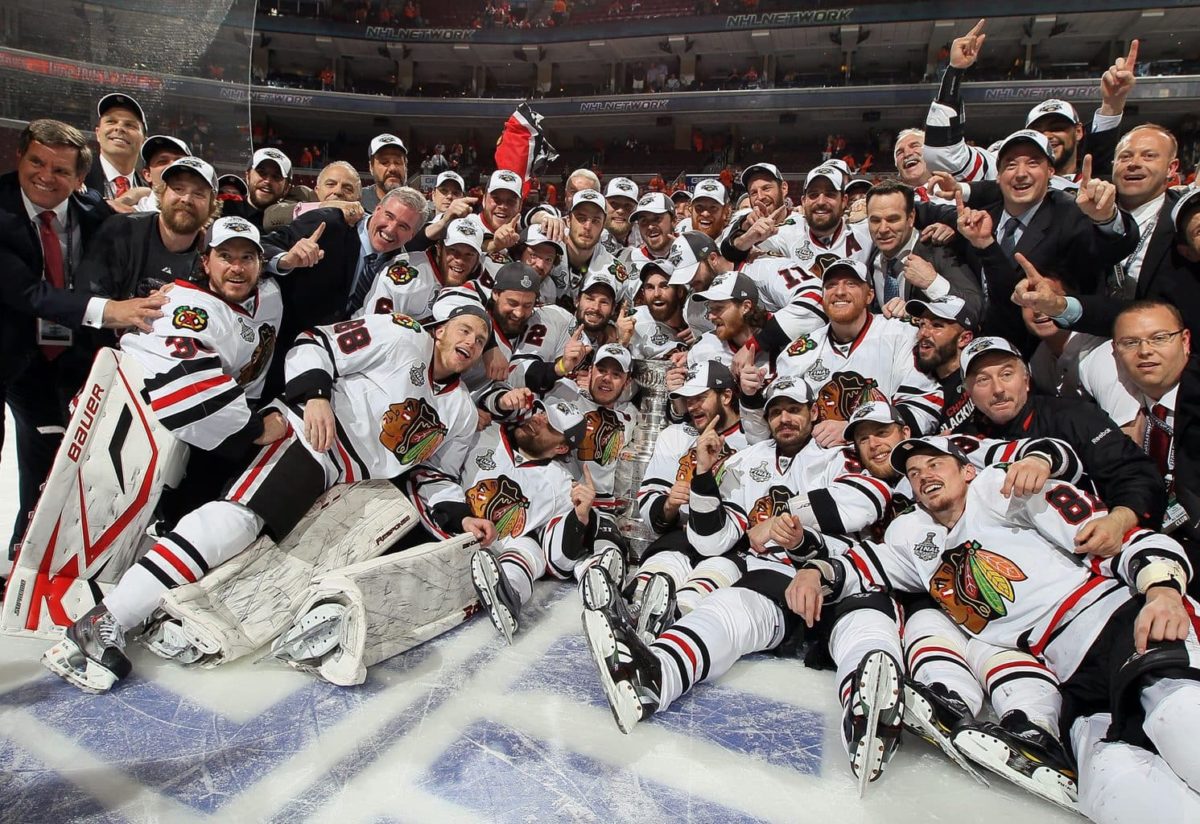 Beyond the familiar faces in Chicago's locker room, there are also a lot of newer ones seen up and down their lineup. Young, unproven stars who are looking to make their names the most recognizable. With management now explicitly stating an approach that will foster further development for their future, it only makes sense to align their roster accordingly.
With less than ideal results of their own in recent season, the Sabres have landed a top 10 pick every year since the 2013 NHL Entry Draft. This has granted them an opportunity to acquire high-end prospects along the way. As that franchise hopes to pivot towards immediate success, Buffalo would have to be willing to let some of their potential talent go in exchange for proven producers.
RELATED – Blackhawks Gets 1st-Round Talent in 7th-Round Kubalik
To land Kane's winning pedigree, any of Buffalo's otherwise untouchable players would have to be made available. To name a few, a developing 20-year-old Rasmus Dahlin might help in reshaping Chicago's defense. While 25-year-old Sam Reinhart, preparing to enter his prime, could earn his place in a top-six spot. Finally, obtaining a non-rostered and unproven 21-year-old Casey Mittelstadt would round out the Blackhawks' list of young stars looking to establish the organization's next core.
Could the Sabres Keep Stacking Up?
Given the moves and signings the Sabres have recently made, which all point to their team being more competitive in the present, what would stop them from continuing that trend? Clearly, they are stacking up however they can. Their most notable additions thus far being Taylor Hall and Eric Staal. Both veteran players whose production and presence improve Buffalo's lineup.
Regardless of Chicago's failures of late, Kane is still a feared superstar around the league. As his top tier production continues, so does his goal-scoring prowess. He holds immense value in what he brings to his team, so there's no telling how he'd elevate another which is poised to turn the page in their story. Kane has also proven how prolific he is in the postseason, which would be an immeasurable boost to Buffalo's lineup.
RELATED – 2020's Stanley Cup Deserves an Asterisk for All the Right Reasons
Infusing Kane into their re-structured roster would refine Buffalo's strategy. Again, to acquire such unmatched veteran talent for their plan, the Sabres have to be willing to part with potential stars who are just starting to illustrate their worth. Such a decision shouldn't be hard for Buffalo when reflecting on what Kane has meant for the city of Chicago.
Do the Dollars Make Sense?
As they continue to focus on their future, it's logical that Chicago works to free up as much financially as they possibly can so it's there when they need it. On the flip side, with Buffalo appearing prepared to pay whatever it takes to grant a postseason push, they should be content spending all they can afford if it adds to their efforts.
RELATED – Maple Leafs Spent Less to Gain More in Free Agency
With that said, if both teams came to terms regarding the players involved, the financial aspect of the deal wouldn't be as cut and dry. For Chicago to lose a talent like Kane, they'd certainly hope to see his $10.5 million AAV depart alongside him. However, even after incorporating the salaries going back the other way, Buffalo might not have the cap space to absorb that much.
Simply stated, the Blackhawks would have to structure this deal to be as advantageous as possible for them in recognizing that they'd likely have to retain a portion of Kane's salary for the remainder of his current term. The amount, however, would be decided based on a number of factors such as the collective value of each side's athletes and contracts involved.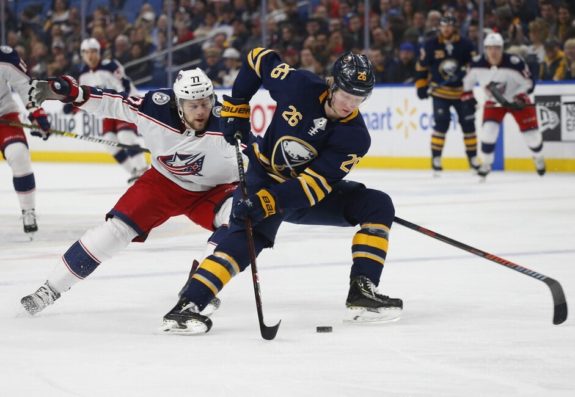 Either way, Chicago has the capacity to structure a deal in this manner given the current state of their retained salary limitations. They would just need to ensure the return was beneficial enough towards their plans to progress, to justify how much they'd be willing to pay one of today's most elite stars to play in a different jersey.
Is It Even Worth Discussing?
When you consider all that would be involved, from the complex financials to the pool of talent flowing both ways, Chicago and Buffalo agreeing on a deal involving Kane can certainly seem far fetched. However, as has been illustrated, it's also not impossible.
RELATED – Blackhawks News & Rumors: Kane, NHL Season Updates, & More
Beyond that fact, it would be difficult to ignore what Buffalo is now clearly attempting to build around captain Jack Eichel. Perhaps management finally received the memo outlining his distaste for losing, as evidenced by the star power they've added in hopes of creating a winning culture. After Buffalo was officially eliminated from a playoff berth in 2020, Eichel had this to say:
"I'm fed up with the losing and I'm fed up and I'm frustrated," Eichel said on a conference call with reporters Thursday. "I'm a competitor, I want to win every time I go out onto the ice, I want to win the Stanley Cup every time I start a season."
One thing is certain. Any team that gets to experience Kane in their jersey is far better because of it. If he remains suited up in Chicago, both the franchise and fans will surely find comfort in knowing he's still there. On the other hand, if another organization wants to reap the benefits of having him, they'll have to be willing to pay accordingly.
To even begin this type of negotiation, Buffalo would need to be prepared to part ways with potentially rising talent that includes any or all of Dahlin, Reinhart, and Mittelstadt. Players who would ultimately set up the Blackhawks for a better fate in the years ahead, while the Sabres enjoy more immediate results.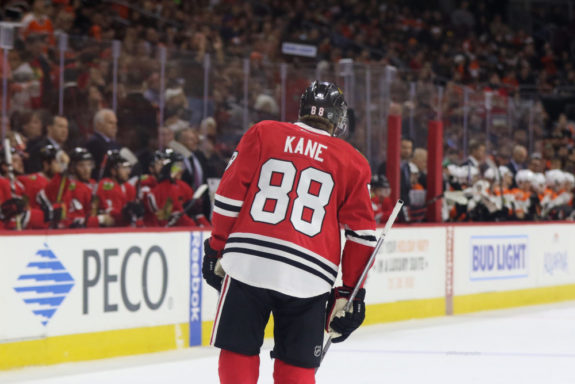 Whether we ever witness Kane traded out of Chicago is yet to be determined. However, directions to where he could end up become a lot more clear with Buffalo as a potential destination. The Blackhawks could bank on their future, while the Sabres cash in on present value, and Kane gets to find a feasible way home.
---
---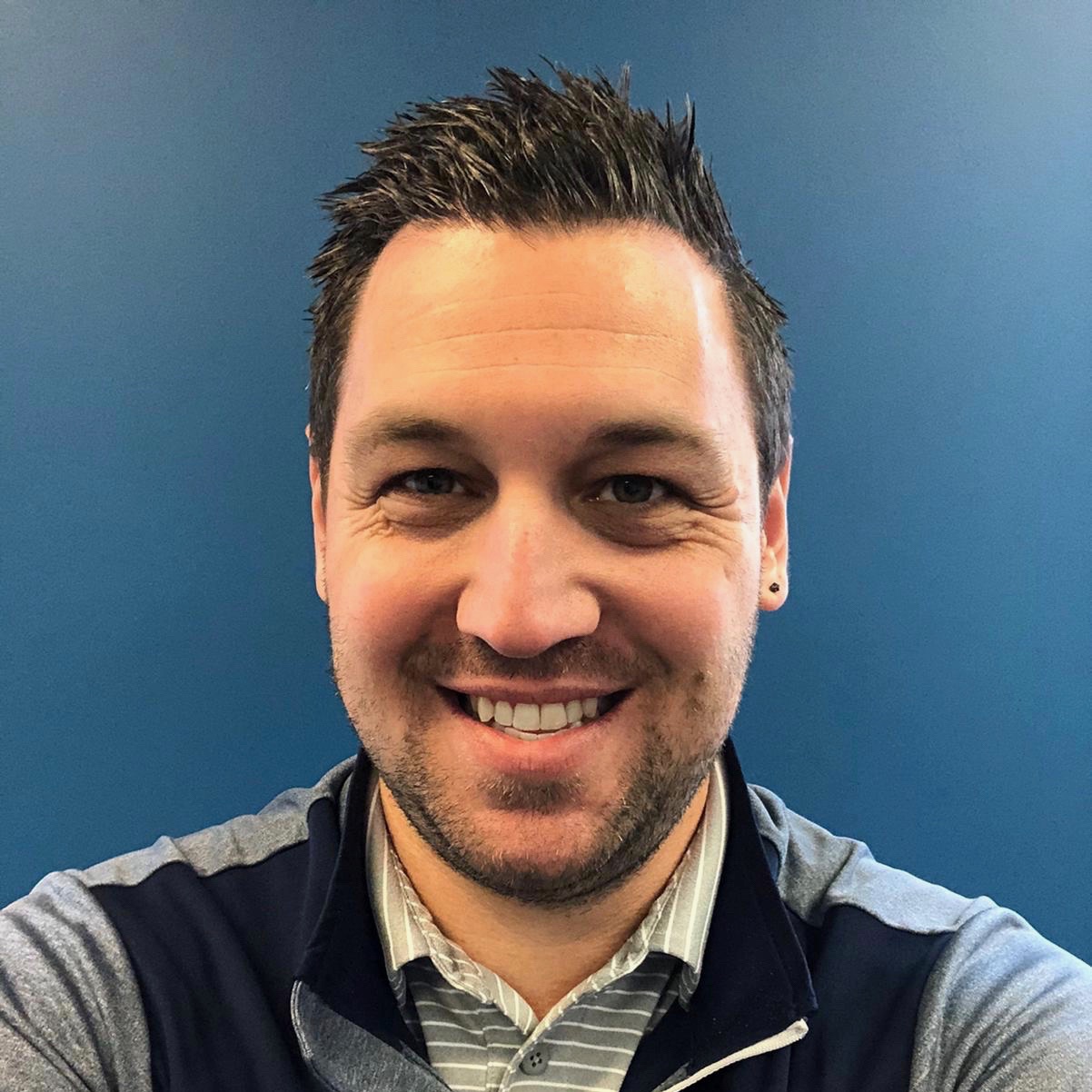 Freelance thinker, paying too much attention to digital aesthetic. Oxford comma enthusiast. Spider-Man supporter. Sports fan, with two favourite hockey teams. If the Blackhawks and Maple Leafs ever meet in the Stanley Cup Final, you can find me wherever they're playing that night.
Find me and more of my work at mralwayswrite.com and find me at @MrAlwaysWrite.