In the midst of this oddly timed offseason, much is left to be determined with what comes next for the NHL. There is speculation on a potential start date and how the season would be structured, but details have yet to be confirmed. However, there is professional hockey being played in other parts of the world as our fandom perseveres throughout North America. As for any discussions that involve the Chicago Blackhawks, rest assured that we'll have you covered.
Soderlund's Multi-Point Effort
At the age of 19, Tim Soderlund was selected 112th overall by the Blackhawks in the 2017 NHL Entry Draft. He's spent the seasons that followed on a variety of teams within numerous leagues around the world. For the 2020-21 season, this speedy left winger has found his place on Almtuna IS of the HockeyAllsvenskan.
Altumna recently broke a two-game losing streak after climbing back from an early deficit, thanks in part to Soderlund's multi-point night in their latest 6-3 victory. He now has four goals and three assists through their first 12 games of this campaign. His current points per game pace is now 0.58, which is the highest he's achieved since being drafted.
RELATED – Blackhawks Siphon More Skill From Overseas by Drafting Reichel on Day 1
Whether he can maintain that trend is yet to be seen, but it's certainly a step in the right direction towards showcasing his improvements. If Soderlund can continue to produce in this manner, he's sure to make a more compelling case for cracking Chicago's rebuilding roster.
Colliton Comments on Rebuild
In a recent interview with NHL.com, Jeremy Colliton was asked about his team's current status as a rebuilding squad. He touched on the team's uncertain goalie situation, need to improve defensive stability, and talent pool of youth with a calm confidence that suggests good things are on the rise in Chicago.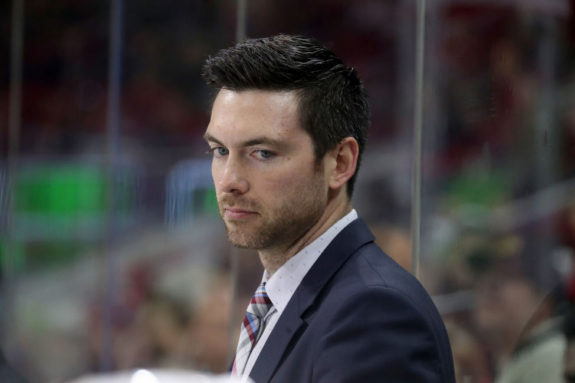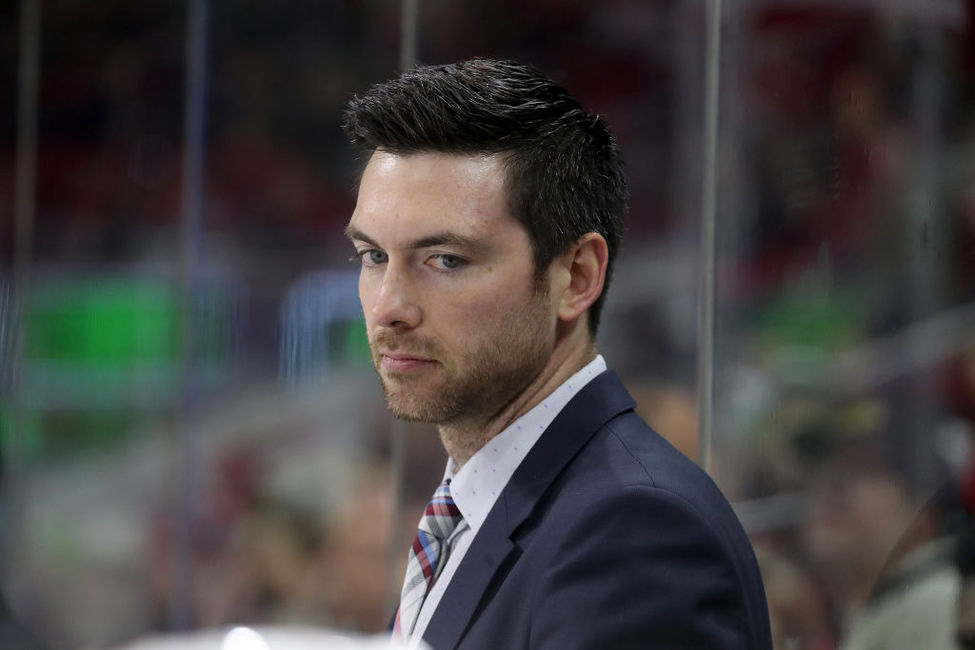 Coincidentally, these are also all areas we discussed in last week's episode of "The Hockey Writers Live," which included a panel of our Blackhawks writing team. Be sure to tune in weekly for the latest updates and insights surrounding the organization.
RELATED – Breaking Down Blackhawks Expectations in 2021
As far as the topic of a Blackhawks' rebuild goes, Colliton noted that the team's recent communication to fans in that regard doesn't necessarily shift much in the way of how he's already coaching this lineup. He added that this has been a roster rich with youth for a couple of years, as they haven't shied away from supporting such development.
As far as how we're going to run the team, it doesn't change that much. Maybe we'll be more aggressive with how we use young guys and opportunities we're giving, but it's not a big change from what our approach has been over the past year, two years. We've played a lot of young players, we've given a lot of opportunity. We're already into the process and I think we've already started to see some of the benefits of it with the development of the guys who did play last year and how they performed in the playoffs.
At only 35 years old, Colliton remains one of the youngest coaches in the league. Although many onlookers remain skeptical of his ability to lead this team, it's important to remember what he was handed when he took over. He's already accomplished more than most would have anticipated and might be the voice their youth can best connect with as they all grow together.
The Youth Are Alright
Fans now patiently await what next season may bring, let alone when it will begin. As the anticipation of failure continues to endure, Chicago supporters should take a step back to recognize all there is to cheer for. Even if the Blackhawks are due for some more disappointment along the way, their roster isn't short of young talent who are all already impressing.
Not only was Chicago's the youngest lineup of any involved in the 2020 Stanley Cup Playoffs, they'll also enter next season with an abundance of potential stars all 25 years old or younger. Getting to see the growth of players like Dominik Kubalik, Alex DeBrincat, Dylan Strome, Adam Boqvist, and Kirby Dach should help make losing a little more pleasant for those who stick around for the ride.
Lottery Could Look Different
The NHL Draft lottery is set up in a way that looks to avoid directly rewarding organizations that actively tank their season for that purpose. Teams that do the worst ultimately have the greatest chances at a higher pick, but nothing is set in stone until the lottery is drawn. This is in an effort to push clubs to continually compete, as there is no guarantee of flipping current failure into future riches.
We've witnessed surprises along the way, including the unique scenario that unfolded for 2020's Draft. This type of outcome has prompted further discussion around this process in an effort to still help teams that are in genuine need of such assistance. It once seemed that this was undoubtedly the Detroit Red Wings' year to turn the page of their struggling story. Then they lost the lottery and, thus, the first-overall pick.
Even the Blackhawks have benefited from winning the lottery, including most recently in 2019 when they selected Dach with the third-overall selection. They made history that year, from starting the process in the 12th spot and landing a much more advantageous pick.
In the drawing that determined the No. 3 drafting position, Chicago had the 10th-greatest percentage likelihood among the 13 remaining clubs eligible for selection (3.1%). The Blackhawks have been selected in the NHL Draft Lottery for the third time in franchise history, jumping from 8 to 4 in 1999 and from 5 to 1 in 2007. They are the first team from the No. 12 spot to win a Draft Lottery drawing. 
Back in 2007, Chicago began in the fifth spot and was beyond fortunate to move up four places. Patrick Kane was stolen with the first pick and his play continues to make history to this day. With the franchise positioned to do less winning in the near future, we'll see how their placement at season's end is potentially impacted by any changes to the draft process.
Stay Tuned for More
As the NHL still works to solidify their plans for next season, stay tuned to The Hockey Writers for all of your Blackhawks news, updates, and rumours. We're here the whole way through and appreciate you joining us for the journey.
---
---