With the 17th overall pick in the first round of the 2020 NHL Entry Draft, the Chicago Blackhawks selected Lukas Reichel. Reichel sneaking up and into a higher spot proved many predictions wrong, including our own mock draft at The Hockey Writers where he was slated to go 20th.
Although the 18-year-old left-winger moved up from where many predicted, the Blackhawks clearly see something in him they're hoping will help the franchise. Perhaps they picked up on his potential when Chicago took part in the 2019 NHL Global Series Challenge, facing off against Reichel's Eisbaren Berlin.
Before the Blackhawks Drafted Him
Beyond his one season of experience with Berlin in the DEL, Reichel also played alongside fellow countryman Tim Stutzle in the 2020 World Junior Championships. Stutzle went third overall in this year's draft, picked up by the Ottawa Senators.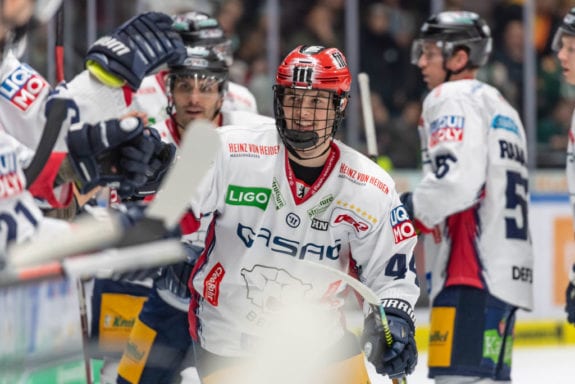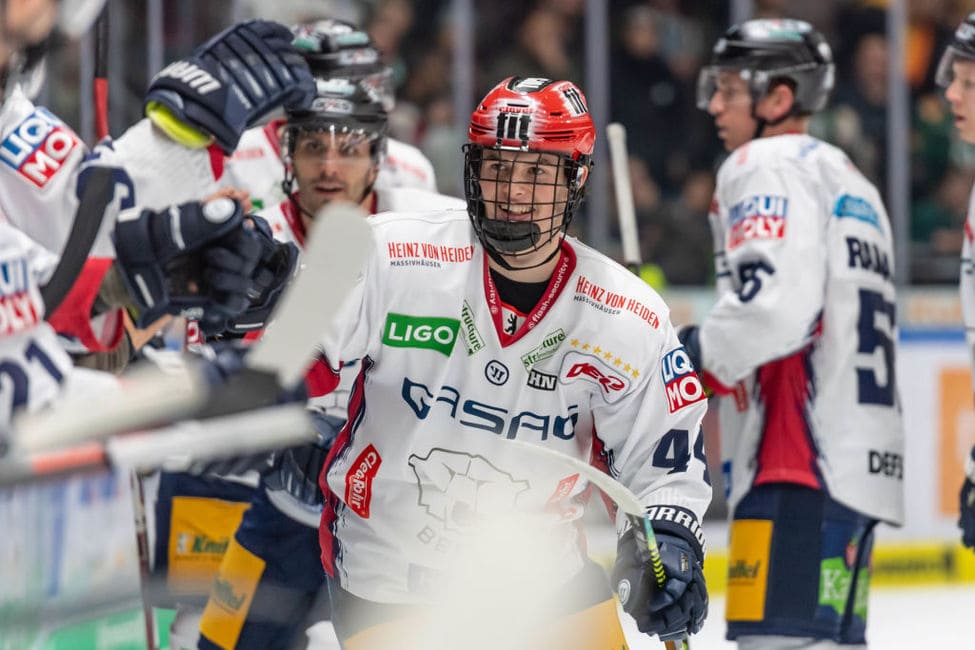 Despite the disparity between their selections in the draft, Reichel showed more balance in his play than Stutzle throughout that international competition. Riechel scored three goals, added two assists, and was able to end with an even plus-minus, all after battling through the tougher group in that tournament. Stutzle accumulated five assists and a minus-three rating.
RELATED – Blackhawk Pick Lukas Reichel 17th Overall
As for his 42 games with Berlin through 2019-20, Reichel racked up 12 goals and 12 assists for 24 points last season. He ended up a respectable eighth in overall team production, which is far more impressive when you consider that he was the youngest on that roster.
Where He Shines & What Can Improve
Reichel already has a knack for knowing when it's best to keep things simple. He's not only able to attract the puck with ease, but he's often the first one to get to it and change the fate of any given play. He positions himself in places that promote production. Reichel is a smooth skater with soft hands, showcasing a skill set beyond what his age suggests.
What will benefit Reichel most right now is time. With more of it behind him before he joins the Blackhawks, he'll mature naturally as an individual while also having an opportunity to add to his 170-pound frame. Increased strength will only further his ability to let his skill lead the way, while benefiting his defensive presence as well.
How He Fits With the Franchise
Chicago is in the midst of trying to regain its identity, as they've experienced more losing than they'd like in recent years. They are an interesting lineup, though, as they still have proven performers like Jonathan Toews and Patrick Kane who continue to put up numbers every season. All the while, the Blackhawks also get to enjoy witnessing what their next generation of talent, including Kirby Dach and Dominik Kubalik, are capable of.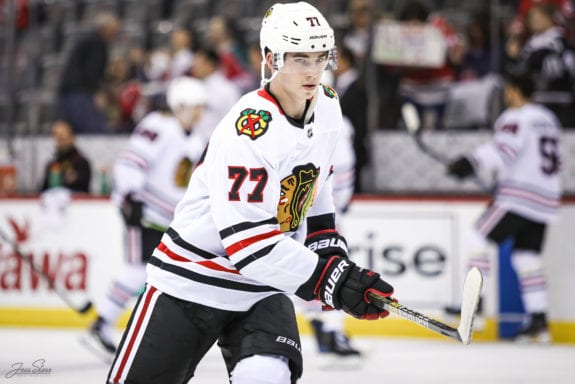 The reality is that as their celebrated stars continue to age, it makes room for the youth to complete a takeover. That could very well be what's needed before we can witness a Blackhawks team that is back to being the perennial contenders they became known as.
Don't expect to see Reichel as soon as next season. However, with the Blackhawks having a number of personnel decisions to make by the start of the 2021-22 campaign, he might be in Chicago sooner rather than later. He'll help add some needed skill to their left side, especially in filling a void if Brendon Saad or Alexander Nylander are no longer part of the program.
RELATED – Blackhawks All-Time Playoff Roster
Whenever Reichel does make his way overseas for a more permanent stay in Chicago, he'll bring forth a more fine-tuned approach to his game by that point. His playmaking abilities will elevate by getting to set-up teammates like Dach for years to come. This was a good pick-up for an organization that needs to funnel more skill through their system, in preparation of what's next for the franchise.
---
---