With the 17th Pick in the 2020 NHL Entry Draft the Chicago Blackhawks Have Selected Lukas Reichel From the Eisbären Berlin of the DEL
About Lukas Reichel
Although Lukas Reichel isn't the premier player entering this year's draft out of the German DEL, that doesn't make him any less exciting a prospect. Notching 12 goals and 24 assists despite playing less than 14 minutes a night and shuffling between middle-six lines, Reichel has the type of skill that could make him a genuine gem of the draft in the years to come.
Related: Our Free NHL Draft Guide
While concerns about his play in his own end and away from the puck kept him out of the top-15 in most mock drafts, his skating and playmaking are undeniable. He finished only 10 points behind fellow DEL star Tim Stutzle, so if he can develop the other parts of his game he's got plenty of potential to be an impact player in the league for years to come.
THW Prospect Profile Excerpt
Although slightly undersized, Reichel has proven himself invaluable to the Eisbären through his goal-scoring ability. This season, he has a 17.14 shooting percentage, which is among the top-20 highest percentages league-wide, as well as four power play goals and four game-winning goals. He's managed to accomplish this with just under an average of 13 minutes a night and while bouncing between the second and third lines. He has slowed down since the beginning of the season — in December, he had 15 points in 23 games and was averaging over 13 minutes a night — but Reichel has still developed into a top talent far faster than anyone expected. 
Yet there is more to his game than just scoring goals. Stefan Ustorf, Berlin's former player development coach and current scout for the Los Angeles Kings, said, "(Reichel) will score his goals, although he's more of a playmaker than a scorer." He has an excellent eye for developing plays and is not afraid to get into the corners to fish the puck out despite his smaller stature. Using his speed and quickness, he is able to avoid larger players and make crisp passes to create opportunities to score.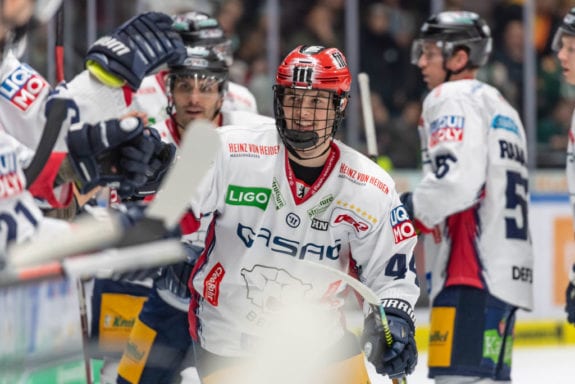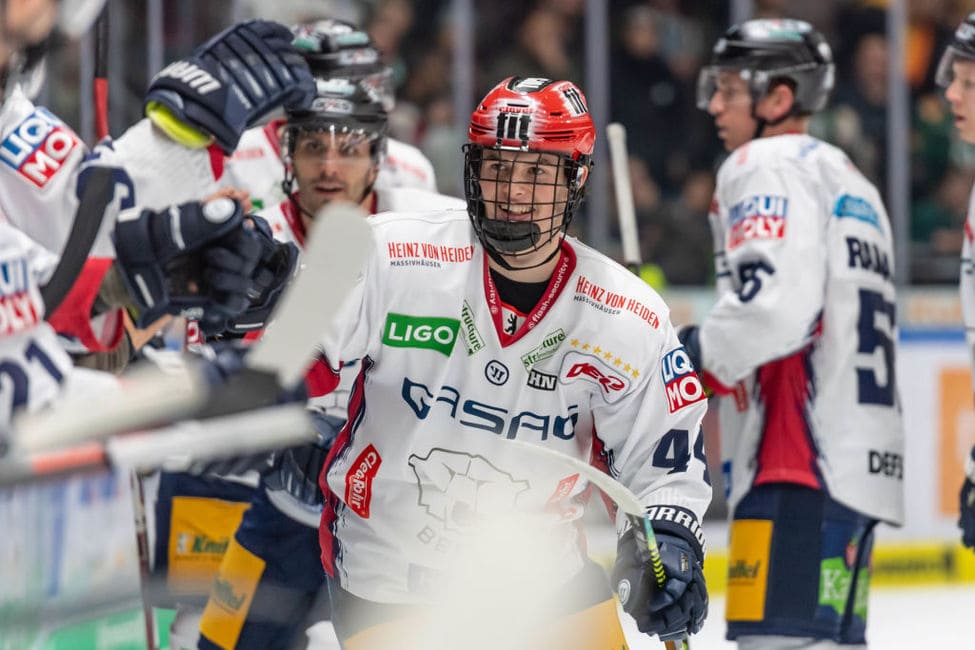 However, at the season's end, scouts were still divided as to where Reichel would fall in the draft. Part of that is due to his lack of physicality. Although he has a knack for digging pucks out of corners and has shown a high level of effort and competitiveness, he rarely throws a hit and is almost never in the box. Over the past two seasons, during which he has played on five international teams and in three German leagues, he has totaled just four penalty minutes. It's led some to speculate on his chances of surviving the physical play of the NHL.
His defensive play has also drawn criticism. Despite having incredible speed and a very high hockey IQ, his 200-foot game is lacking, with his defensive presence not as strong as his offensive side. But, according to teammate and former NHLer Maxim Lapierre, there isn't a problem. On top of working incredibly hard, he has "…a natural talent. It's something you're born with. He's a very strong skater, he's comfortable with and without the puck, and he's got a great eye, seeing everything really well."
How This Affects the Blackhawks Plans
The Blackhawks prospect pool has taken a hit over the last year, with players such as Kirby Dach and Adam Boqvist making the jump to the NHL. Lukas Reichel easily comes in as the club's top prospect, bringing a high-level of skill to the system.
The Blackhawks have been transitioning from the Jonathan Toews, Patrick Kane, and Duncan Keith regime into the Dach, Boqvist, and very likely, Reichel right there with them. In a year or two, I wouldn't be surprised to see the young German crack this lineup and it won't be long before Blackhawks' fans are falling in love. He has a very high ceiling that Dach could help elevate even further.
---
---