In the Chicago Blackhawks' world, things are about to get a whole lot crazier. In regards to the NHL, we are being painted a picture of what the new season will look like. In addition, this Wednesday's News & Rumors will be centered around Patrick Kane. Recently, there have been two stories to come out about him. We may not be seeing him doing any spin-o-rama's as we usually would around this time of the year, but, nonetheless, he is still keeping things fun for the city. Here's the latest from Chicago.
2020-21 Season
There is some good news for hockey fans. NHL commissioner Gary Bettman had announced back in October that Jan. 1 was the target date for the start of the new season. On Nov. 10, we got confirmation that the date is still in play. Besides the timeline, we also got more details from the commissioner of what the season could entail. Some of the details that are being discussed are a shortened season and hub cities:
We're also exploring the possibility of a hub. You'll come in. You'll play for 10 to 12 days. You'll play a bunch of games without traveling. You'll go back, go home for a week, be with your family. We'll have our testing protocols and all the other things you need.
There is one player, in particular, that I think would be happy with this hub city idea: Captain Jonathan Toews. He had mentioned in the past that he liked the idea of having an extended stay in cities during the regular season. That way they can play out a series in one location; instead of constantly going back and forth. (from 'Toews, Crawford, and many more have ideas on how the NHL can get better'- The Daily Herald – 01/25/2019).
I like the idea of what Bettman is proposing. In my opinion, I think it sounds very practical. We'll keep you updated on all the latest when all the details are set in stone!
Now onto Kane.
Kane's Longevity
As a spectator, you can see that Kane is a freak of nature. He is 31 years old and you would never know it. He plays like he's 16. Someone who seems to echo those sentiments is Kane's trainer, Ian Mack, who had this to say about him:
Well heck, don't threaten us with a good time. If Kane could play until he is 50 years old, that would be fantastic. I can definitely see him having a career well after his 30s. He has been consistently elite for over 13 years now and has managed to do that while remaining relatively healthy. He makes a good candidate for someone who could have a longer career. Gordie Howe was the oldest player in NHL history. He played his final game at 52-years-old. Is Kaner going to go for another record? We'll see!
Kane Trade?
Now onto a rumor about Kane. Because of the so-called "rebuild" that the Blackhawks are currently working on, no one is safe from trade talk, even when it comes to Kane. This trade rumor involves the Montreal Canadiens. Former Canadiens' forward, Georges Laraque, stated that the Canadiens could give up Jesperi Kotkaniemi, Cole Caufield, and a 2021 first-round pick for Kane.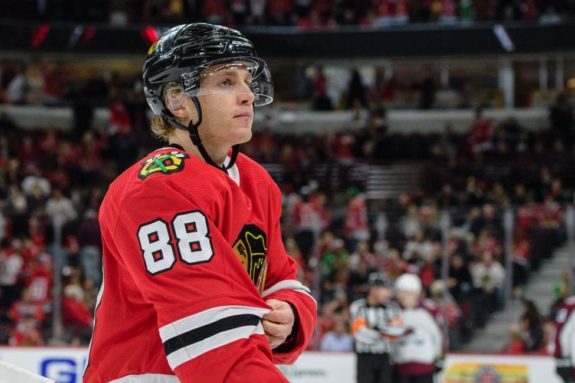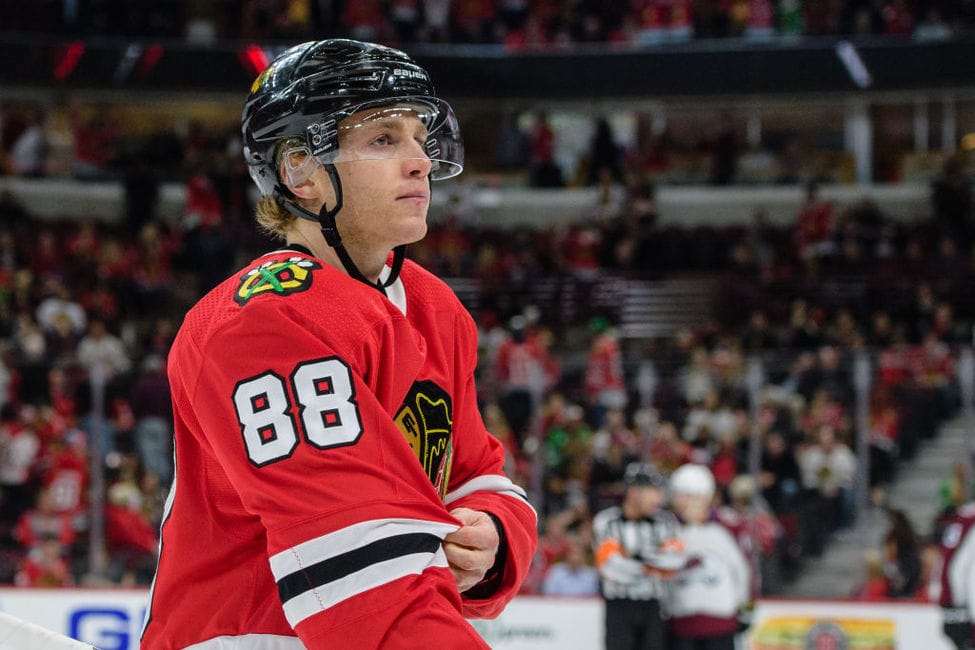 There are a few things to digest with this statement. One, it's not impossible. Anything can happen in this league, but trading away Kane is highly unlikely. However, I see where Laraque was going with offering Caufield. Caufield is a player that seems like he is destined to be in the Blackhawks' organization someday. He was drafted in the first round of the 2019 NHL Draft. He is known for being a clone of Alex DeBrincat with his size and playing style. In that sense, I can see Chicago making a pitch to trade for Caufield. But, I strongly believe it would not come at the expense of Kane.
What's Next?
Expect to see more updates on all the latest news, rumors, quotes, and more throughout the offseason!
---
---