Pretty soon the NHL will have its 32nd franchise in the Seattle Kraken. It's an exciting time for fans and pundits alike as we get to project what their roster will look like once the expansion draft is over at the end of the 2020-21 season. Just like when the Vegas Golden Knights drafted their team in 2017, the Kraken will be permitted to choose one player from each NHL team (except for the Golden Knights) to construct their inaugural lineup for the start of the 2021-22 season.
Related: Canucks Roundtable: Projecting the 2020-21 Opening Night Roster
Let's explore the Vancouver Canucks' projected protected list and who the Kraken could choose when it all gets going in a few months' time.
Exempt Canucks
Fortunately for the Canucks, there are some important players that will be exempt from this expansion draft. This of course also includes all 2020 draft picks.
Forwards: Nils Hoglander, William Lockwood, Marc Michaelis, Vasili Podkolzin
Defencemen: Jack Rathbone, Quinn Hughes, Jett Woo, Mitch Eliot, Nikita Tryamkin
Goaltenders: Michael DiPietro, Arturs Silovs, Jake Kielly
Protected Canucks
Similar to the last expansion draft with the Golden Knights, every team will be allowed to either protect seven forwards, three defencemen, and one goalie OR eight skaters (forwards/defencemen) and one goalie. All players with no-movement clauses are automatically part of the protected list.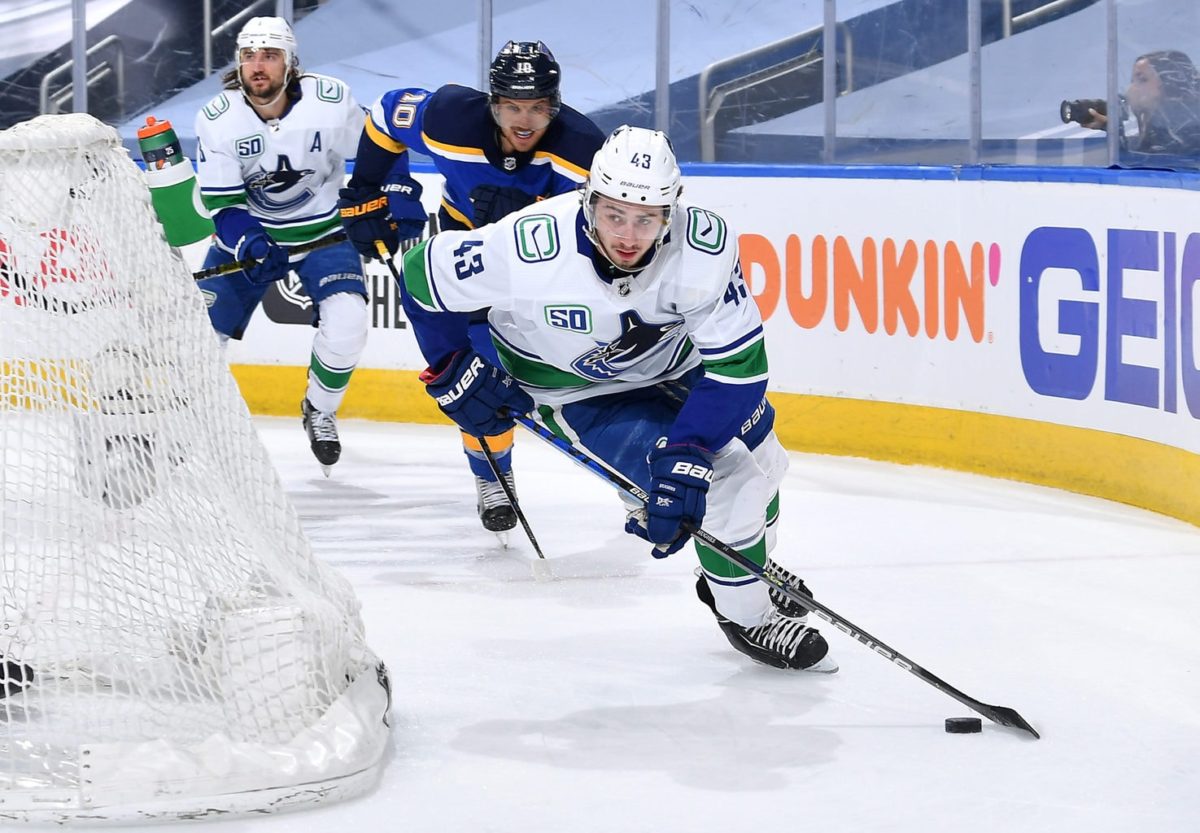 The Canucks have a lot of talented forwards that should be protected, so I am going to suggest that they go with the former and protect seven forwards, three defencemen, and one goalie.
Forwards: Elias Pettersson, Bo Horvat, Brock Boeser, J.T. Miller, Adam Gaudette, Jake Virtanen, Tyler Motte
Defencemen: Nate Schmidt, Tyler Myers, Olli Juolevi
Goaltenders: Thatcher Demko
There was basically only one tough decision on this protected list and that was the last forward. However, if Rafferty ends up winning a spot on the team and plays the required 40 games, there could be a difficult decision on defence as well.
I chose Tyler Motte over Zach MacEwen because of his work ethic, versatility, and overall importance on the penalty kill. He solidified his spot on the team during the Canucks' latest playoff run and has been a positive influence in the locker room ever since he forced his way onto the team at the beginning of the 2018-19 season. Don't get me wrong, I think MacEwen is a valuable player on the team too, but for the sake of this protection list, my vote is going to Motte.
Related: 3 Canucks Prospects From 2019 Draft Who Could Surprise
On defence, I went with Olli Juolevi over Brogan Rafferty as the last defenceman primarily because of his age and NHL potential. More importantly, Rafferty probably won't play the required 40 games in 2020-21, unless there are injuries.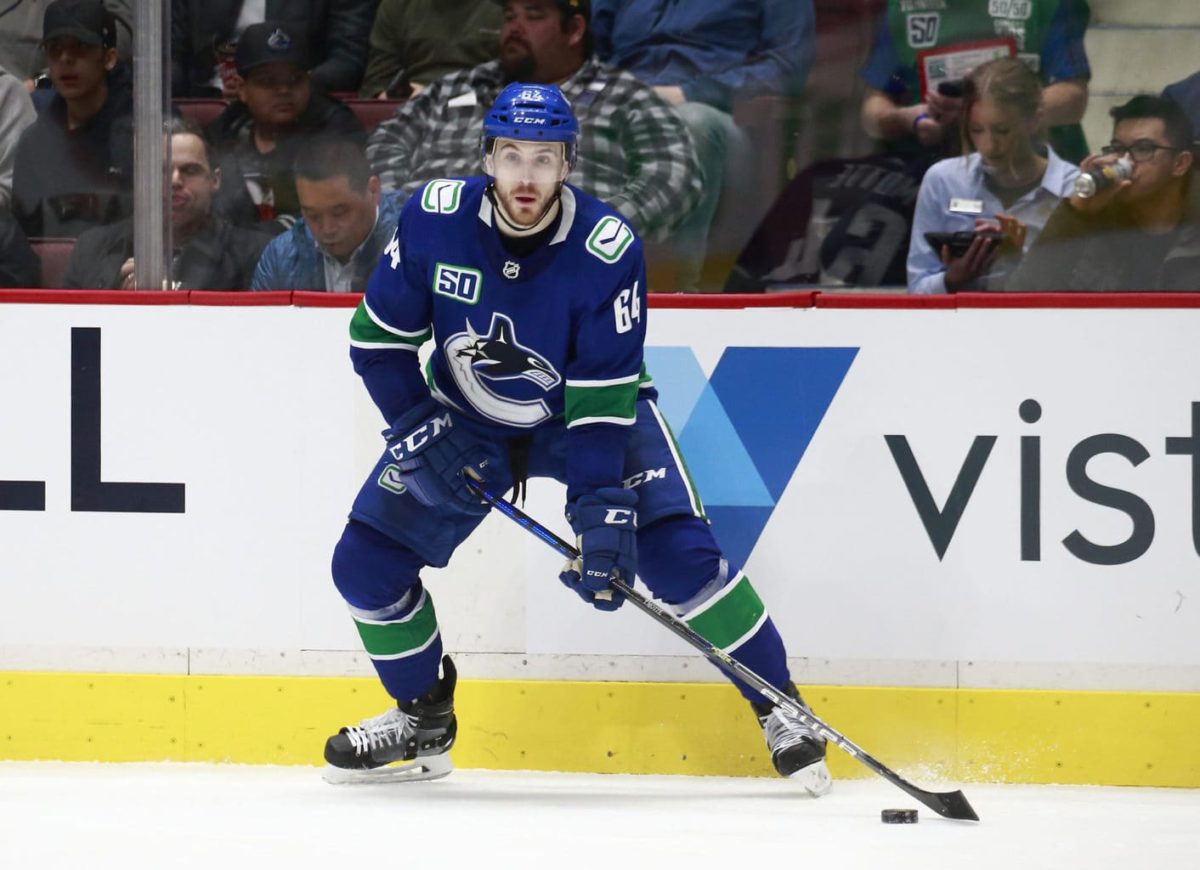 I am betting on Juolevi and Jack Rathbone winning spots in training camp as the sixth and seventh defencemen respectively, so the aforementioned Juolevi will definitely play more than 40 games this coming season.
If there are a lot of injuries (knock on wood) and Rafferty ends up playing the required amount, my decision would remain the same, as losing Juolevi would be a bigger blow since he has a higher ceiling than him. Even though Rafferty had a breakout season in the AHL in 2019-20, he is already 25-years-old and probably will max out as a third-pairing defenceman who is capable of jumping up into the top-four like Troy Stecher.
Juolevi, on the other hand, is still only 22-years-old with the potential of becoming a top-four defenceman in his prime. I'm sure the Kraken would jump at the chance to select a player with that type of ceiling.
Kraken Have a Mixed Bag to Choose From
The Kraken will have a number of choices when they get to the Canucks' list of exposed players. They don't have many intriguing names on defence, but they do have some interesting ones upfront and a huge one in goal.
Forwards: Brandon Sutter, Loui Eriksson, Antoine Roussel, Jay Beagle, Zach MacEwen*, Micheal Ferland*, Kole Lind*, Lukas Jasek*, Jayce Hawryluk*, Justin Bailey*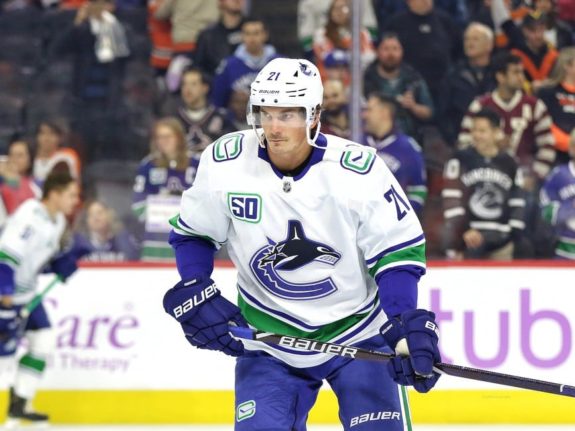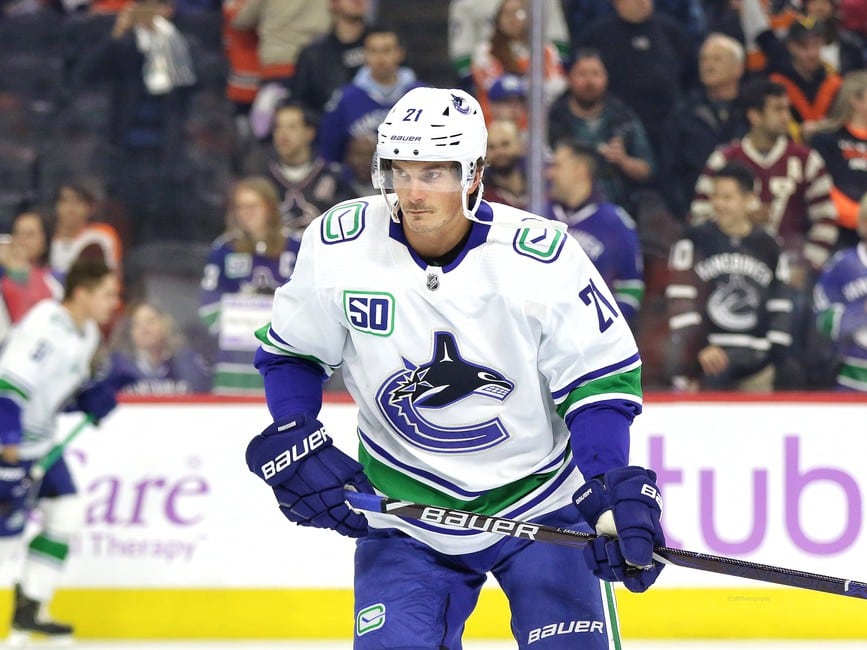 Defencemen: Brogan Rafferty*, Ashton Sautner*, Jalen Chatfield*
Goaltenders: Braden Holtby
Note: Players that are scheduled to become unrestricted free agents (UFAs) in 2021 were not included on this list
*Must play at least 40 games in 2020-21 to be eligible for exposure
Of the players left unprotected, the Kraken will have a mixed bag to choose from. Of the forwards, Antoine Roussel and Jay Beagle could be great veteran options and Braden Holtby would have some value as a potential starting goaltender as well.
The Kraken Select…
As much as we all want the Kraken to come in and take Loui Eriksson and his contract off the Canucks' hands, I think Holtby will be their pick when all is said and done. Unless he has another season of mediocrity, he will be too enticing for them to pass up. Not only is he a proven starting goaltender in the NHL with a reasonable contract, but he could also be the same positive influence Marc-Andre Fleury was for the Golden Knights when he was selected from the Pittsburgh Penguins in their expansion draft.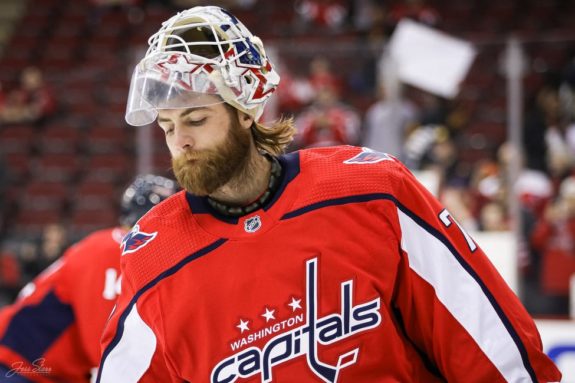 Holtby has a great personality and is a strong leader in the dressing room, which as we saw with the Golden Knights, is key for a new franchise attempting to find its footing in the NHL. Unless there ends up being a more qualified goaltender on the exposed list, the Kraken would be remiss to leave him off their roster.
All data and information via CapFriendly