Pittsburgh Penguins' general manager Jim Rutherford made some changes to his defence and goaltending this offseason. The Penguins' top four on the blueline will likely remain the same as last season, but their bottom pair will look completely different, as the organization moved on from Justin Schultz and Jack Johnson. To replace them, Rutherford acquired Mike Matheson from the Florida Panthers and signed Cody Ceci.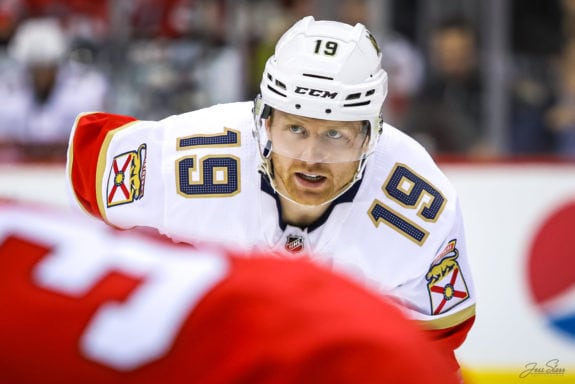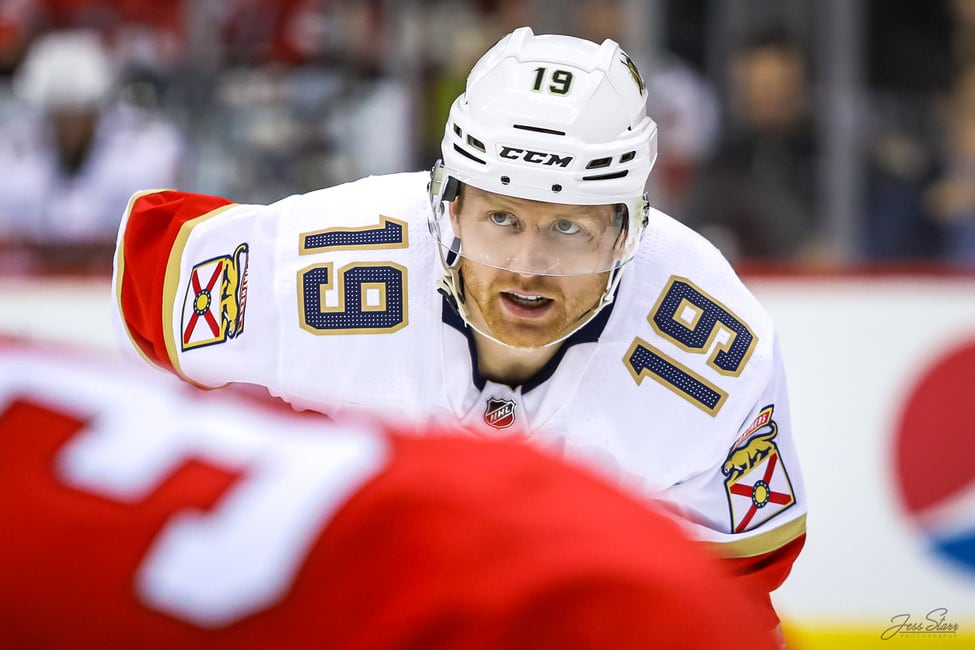 On top of the new additions on defence, they've hired Todd Reirden as an assistant coach. Reirden was an assistant with Penguins from 2010-11 to 2013-14 before joining the Washington Capitals as an assistant coach and later became the club's head coach. He will oversee the Penguins' defence group and the power play. 
Rutherford also traded goaltender Matt Murray to the Ottawa Senators for a third-round pick. Murray had been the team's starter for the last four seasons, but now the Penguins will have a different look in net next season. 
First Pair: Brian Dumoulin – Kris Letang
Kris Letang will return as the Penguins' top defender this season. Letang is coming off of a down 2019-20 season, where he scored 44 points in 61 games after he posted 56 points in 65 games in 2018-19. The addition of Reirden could help rejuvenate the 34-year-old defenceman at this stage in his career. 
Brian Dumoulin missed a majority of last season due to an ankle injury, which played a part in Letang's struggles. Letang is at his best when he is free to challenge and dictate the play from the backend, which he is comfortable doing with Dumoulin, who he knows can cover for him (from 'Penguins' player grades: Brian Dumoulin,' The Athletic, 07/12/2020). 
Dumoulin only played in 28 games, and the Penguins felt his loss. The club's scoring chances against per 60 minutes (SCA/60) at 5-on-5 increased from 22.09 in October-November, where Dumoulin played 23 of the team's 27 games, to 23.5 in December, 24.5 in January, and 25.41 in February. Losing the 28-year-old on the blue line last year showed just how valuable he is on the Penguins' top D-pairing. 
Second Pair: Marcus Pettersson – John Marino
The Penguins' second defence pairing will remain the same as last season with two young guns in Marcus Pettersson (24 years old) and John Marino (23 years old). Marino was impressive in his first NHL training camp with the Penguins and made the jump to the NHL without having to spend time with the club's AHL team. In his first NHL season, he posted 26 points in 56 games. Rutherford acquired the 23-year-old in the summer of 2019, as he traded a conditional 2021 sixth-round pick to the Edmonton Oilers.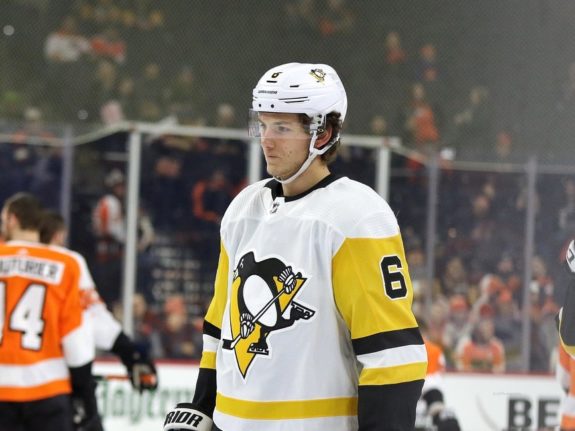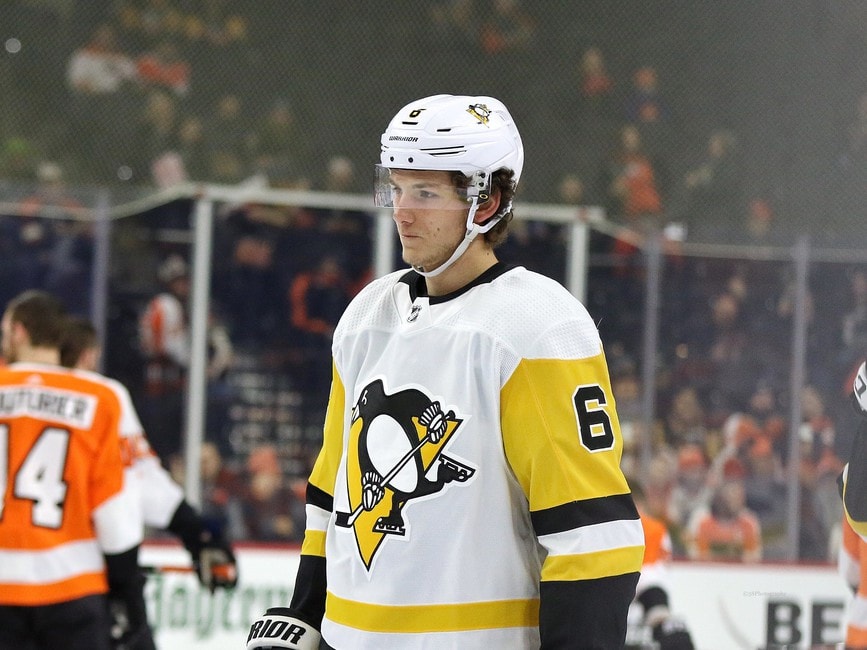 Pettersson played in his third NHL campaign and his first full season with the Penguins in 2019-20. The Swedish defenceman was acquired from the Anaheim Ducks for Daniel Sprong in December 2018. In his first full season with the Penguins, Pettersson scored 22 points in 69 games. The team's youngest defenders have excellent chemistry with one another. 
"We think they're both good players. They both bring good size and long reach. They're hard to play against. They take up a lot of space. They have great gaps. They defend the blue line on entries extremely well."

Coach Mike Sullivan
Third Pair: Mike Matheson – Chad Ruhwedel
The Penguins' third pair will be different than last season. Matheson and Chad Ruhwedel will play together to start the season, which improves the bottom pairing.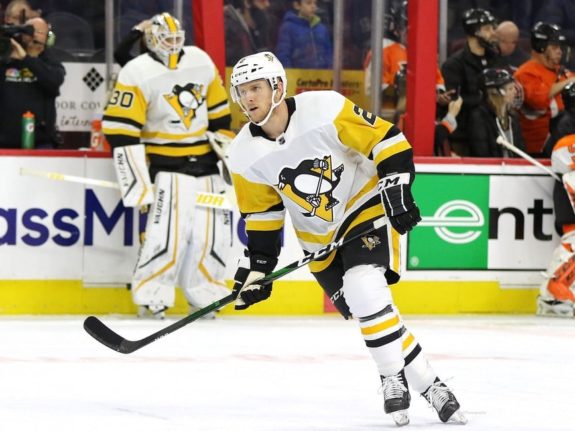 In the play-in round against the Montreal Canadians, Johnson and Schultz occupied the third pair. The Canadians scored 10 goals against the Penguins in that series, Johnson was on the ice for six goals against, and Schultz was on for five (from 'Penguins GM Rutherford rips Justin Schultz, leadership: 'Changes need to be made',' The Athletic, 08/11/2020).
"Well, they could have been better. I know everybody picks on Jack and they have for a long time, but I think, in that pairing, Justin Schultz had a lot more to give."

Jim Rutherford
As for Matheson, Rutheford expects Reirden to help him get his game back to where it needs to be. According to Colton Sceviour, who came over to Pittsburgh with him, Matheson brings a style that fits how the Penguins want to play. The defenceman has a cannon of a shot and great offensive instincts. Ruhwedel would play on his right side, as opposed to Ceci, who has struggled in his career so far. Ruhwedel played in 41 games last season and posted six points. 
Goalies: Tristan Jarry and Casey DeSmith
Tristan Jarry will get the starting role in net for the Penguins next season with Murray out of the picture. Jarry impressed last season and re-signed for three years with a $3.5 million AAV. In 2019-20, the goalie posted a 2.43 goals-against average (GAA) and a .921 save percentage (SV%) with a record of 20-12-1. His performance impressed Rutherford and the Penguins' management enough to name him the starter moving forward.
"Tristan is coming off of an All-Star season and has demonstrated the ability to be a regular starter for us. He is a fundamentally sound young goaltender who we believe is a great asset for the Penguins."

Rutherford about Jarry's 2019-20 season.
Casey DeSmith will be the Penguins' backup goaltender next season. He previously backed up Murray in the 2018-19 season before losing the role to Jarry. Through 50 NHL games, the 29-year-old has a .917 SV% and 2.66 GAA. 
2020-21 Penguins Will Have a New Look on Defence and in Net
The Penguins will have a new look starting next season with Johnson, Schultz and Murray out of the picture. They're hoping that promoting Jarry to the starting position will set up their future in net. Their third defence pairing has completely changed after being a big problem for the organization in their play-in round series against the Canadiens. Rutherford has successfully transitioned the Penguins to a Cup contender before and is attempting to do it once again. The club's blue line seems to have improved, and the switch to Jarry as the full-time starter seems promising. 
---
---