The Los Angeles Kings had a miserable 2019-20 season, posting a record of 29-35-6. This left LA in second-to-last place in the Western Conference and 27th in the league. Despite this record, LA had an eight-game winning streak at the end of the season and has a promising future due to their deep prospect pool. Some of these prospects should be NHL-ready next season, and LA could see a different looking roster than 2019-20.
Goaltending
LA's top netminder for the past decade has been Jonathan Quick, and the 2020-21 season likely won't be an exception. The two-time Jennings Trophy winner and one-time Conn Smythe winner struggled last season, posting a .904 save percentage (SV%). He did begin to play better towards the end of the season, when he began playing in fewer games. This was able to happen because of his backup goalie, Cal Petersen.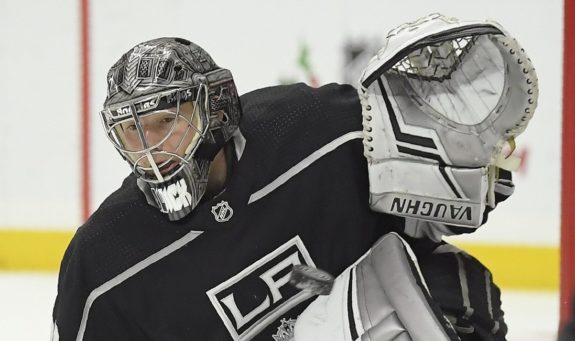 Petersen played in eight games last season, posting a .922 SV% and a record of 5-3-0. All of his starts came after December, and this coincided with Quick's better play. Following December, Quick posted a .920 SV%, and this was when Petersen began starting more often.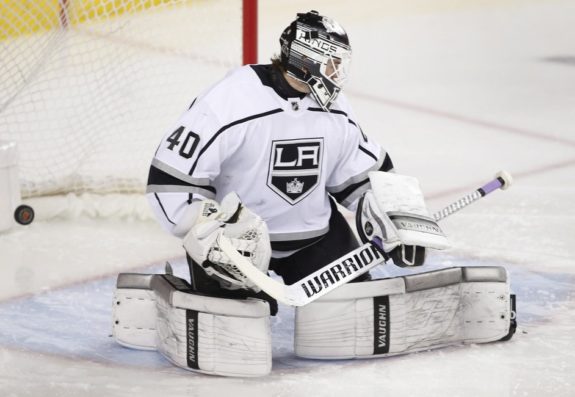 I think Quick should see a decreased role next season, while Petersen's should be increased. I've written about this topic before, and I think Quick will play about 60 to 70 percent of the games next season, while Petersen will play about 30 to 40 percent of the games.
Defence
The Kings' defence will be led by right-handed defenceman Drew Doughty next season. He's finished in the top three players in average time on ice (TOI) since the 2014-15 season, and there's no reason to expect this to change anytime soon.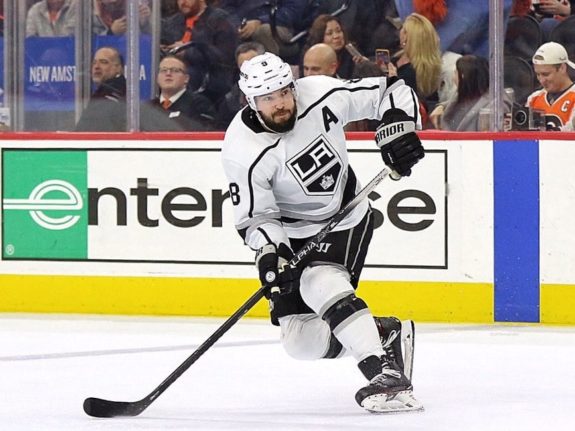 Sean Walker will likely be LA's second pairing right-handed defenceman behind Doughty. Walker signed a four-year contract extension this offseason, meaning he's in LA's long-term plans. He averaged 18:50 TOI this season, which, among LA's defencemen, is only less than Doughty. Considering Walker is good offensively and defensively, and plays on both special teams units, he'll likely be the Kings second-best RHD and on the second pairing.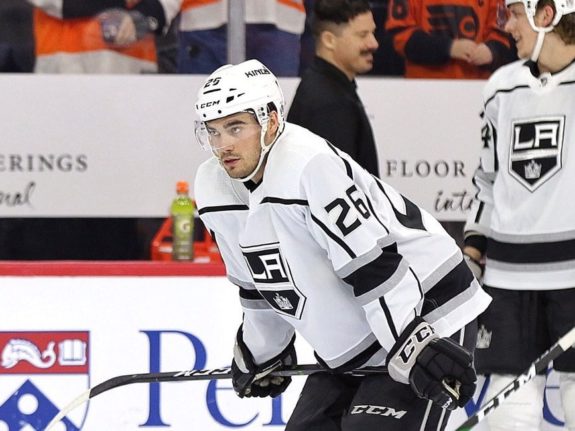 The Kings' right side should be rounded out by Matt Roy. The 25-year-old finished 13th in Calder Trophy voting in the 2019-20 season and is a strong defensive presence. In 70 games played, he blocked 100 shots (1.42 per game) and threw 132 hits (1.88 per game). He led the Kings with a plus/minus rating of plus-16, which was the best rating on the team. Roy is great defensively, and could possibly steal Walker's spot on the second pairing.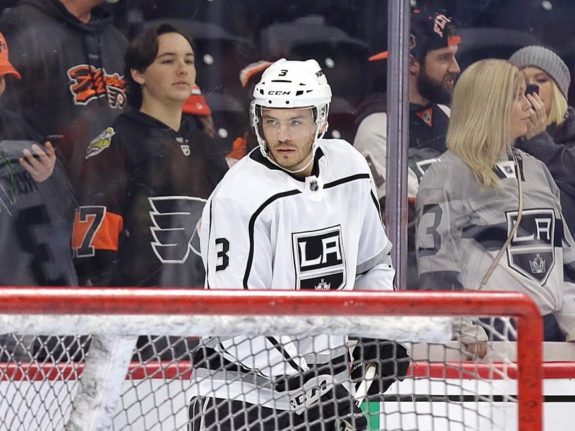 LA's left side is hard to predict. The three defencemen who are left-handed are Olli Maatta, Mikey Anderson and Kurtis MacDermid. MacDermid should be on the third pairing, as he doesn't provide anything offensively, and is mainly just a physical presence. Both Maatta and Anderson averaged over 18 minutes of TOI last season. Anderson played in six games, and posted a plus-four rating. Maatta didn't do much in the regular season, however, he had a great playoffs for Chicago, where he had six points and a team-leading plus-seven rating.
Maatta is a veteran, two-time Stanley Cup champion, while Anderson is a 21-year-old with potential. It would only make sense for a younger player to play with a veteran, so an Anderson/Doughty first pairing and a Maatta/Walker would fit this model.
Offence
LA's top line last season of Anze Kopitar, Alex Iafallo and Dustin Brown should remain untouched. All three finished in the team's top three in both goals and points, and there's no reason to break up this line.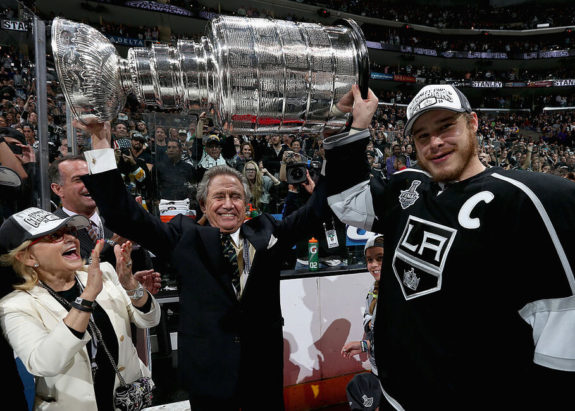 The second line is where things could look different. Jeff Carter was the second-line center for most of the season, but after getting injured, Gabriel Vilardi filled this role phenomenally, posting seven points in 10 games. Both of these players are deserving of playing on the second line and both are right-handed, so one could play right-wing while the other plays center. Alongside them should be Martin Frk, who played well with Vilardi, posting three points and a plus-two rating in Vilardi's 10 games.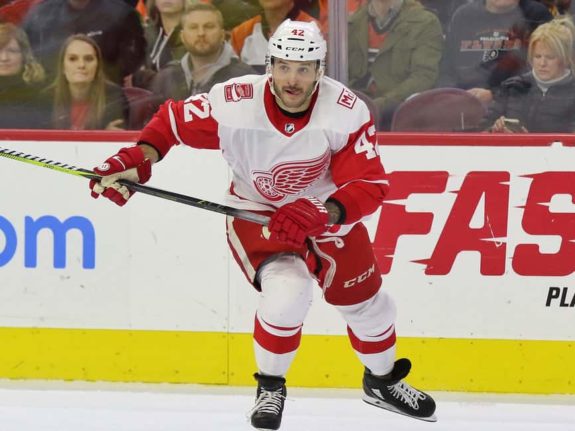 The third line should highlight the youth on the Kings. Carl Grundstrom should be the right-winger on this line. He's a fast, hardworking, checking forward, who embodies what a third liner should do. In 13 NHL games played in 2019-20, he threw 29 hits (2.2 per game) and posted four points. His hits per game pace was equal to 182 in a full season, which would be near the top of the league's leaderboard. At center, the Kings should give Lias Andersson a shot. He has tons of potential and was great defensively for the New York Rangers.
Adrian Kempe, 24, rounds out this line. The four-year NHL veteran finished fifth on the Kings in points in 2019-20 with 32 and would be a great third-liner.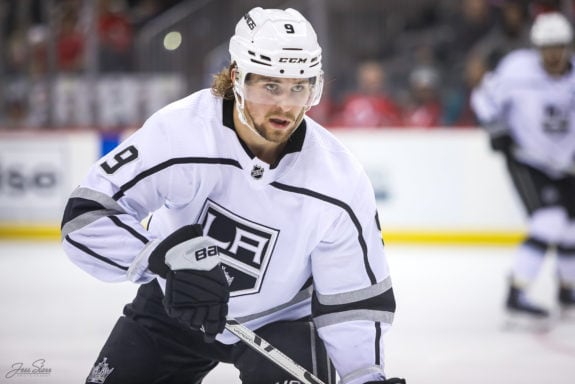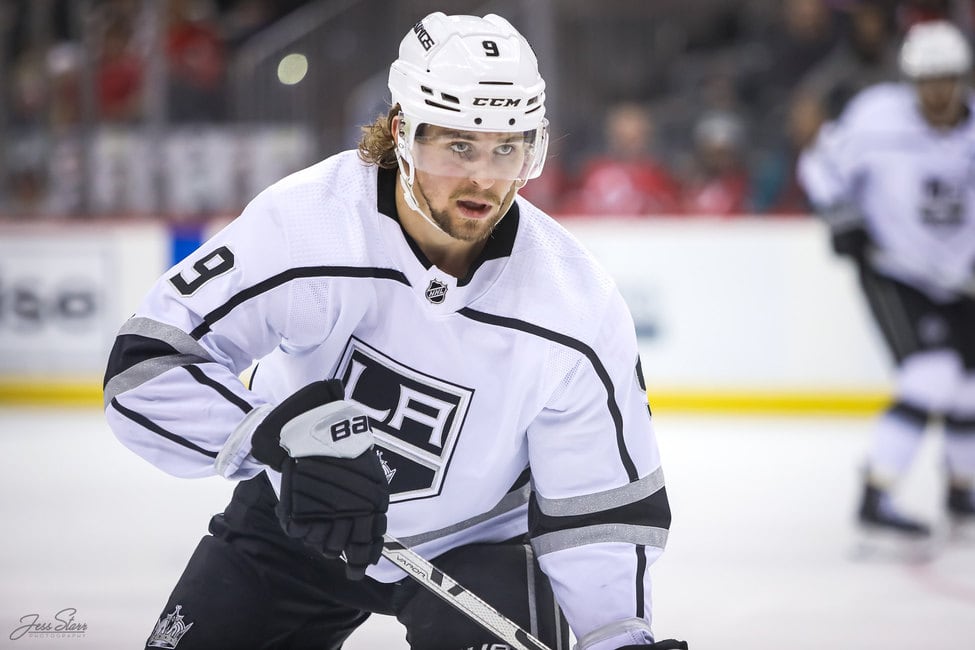 The Kings' bottom line should have two bruising wingers in Austin Wagner and Trevor Moore. Wagner threw 145 hits in 65 games in 2019-20, and Moore threw 60 hits in 45 games. Together, these two could be LA's version of Vegas's fourth-line winger combo of Ryan Reaves and William Carrier, who make a huge difference for the Knights.
At center, the Kings would have Blake Lizotte. In 65 games played in 2019-20, he had 23 points, which ranked eighth on the team. That's not too shabby for a rookie, and Lizotte would be an excellent fourth-line center who could play on the third line if Lias Andersson isn't able to.
Projected Lineup
Forwards
Iafallo-Kopitar-Brown
Vilardi-Carter-Frk
Grundstrom-Andersson-Kempe
Moore-Lizotte-Wagner
Defense
Anderson-Doughty
Maatta-Walker
MacDermid-Roy
Goaltending
Quick-Petersen
How it Stacks Up
If Andersson pans out and develops into a better player, the Kings are well off at center. With Alex Turcotte and Quinton Byfield likely playing a year from now, the Kings could have one of the deepest center pools in the league. The right side of LA's blue line looks good, as Doughty is a first-pairing defenceman on most teams, and both Roy/Walker are second pairing on most teams. This roster has pretty good depth at both wings, however, Iafallo and Brown would be second liners on most teams, not first.
The left side of LA's defence is worrying, as Anderson is unproven and MacDermid would probably be a seventh defenceman on a contender. Maatta as a second-pairing guy isn't bad though. Watching the Kings in net should be interesting, as this goaltending duo has potential to be good.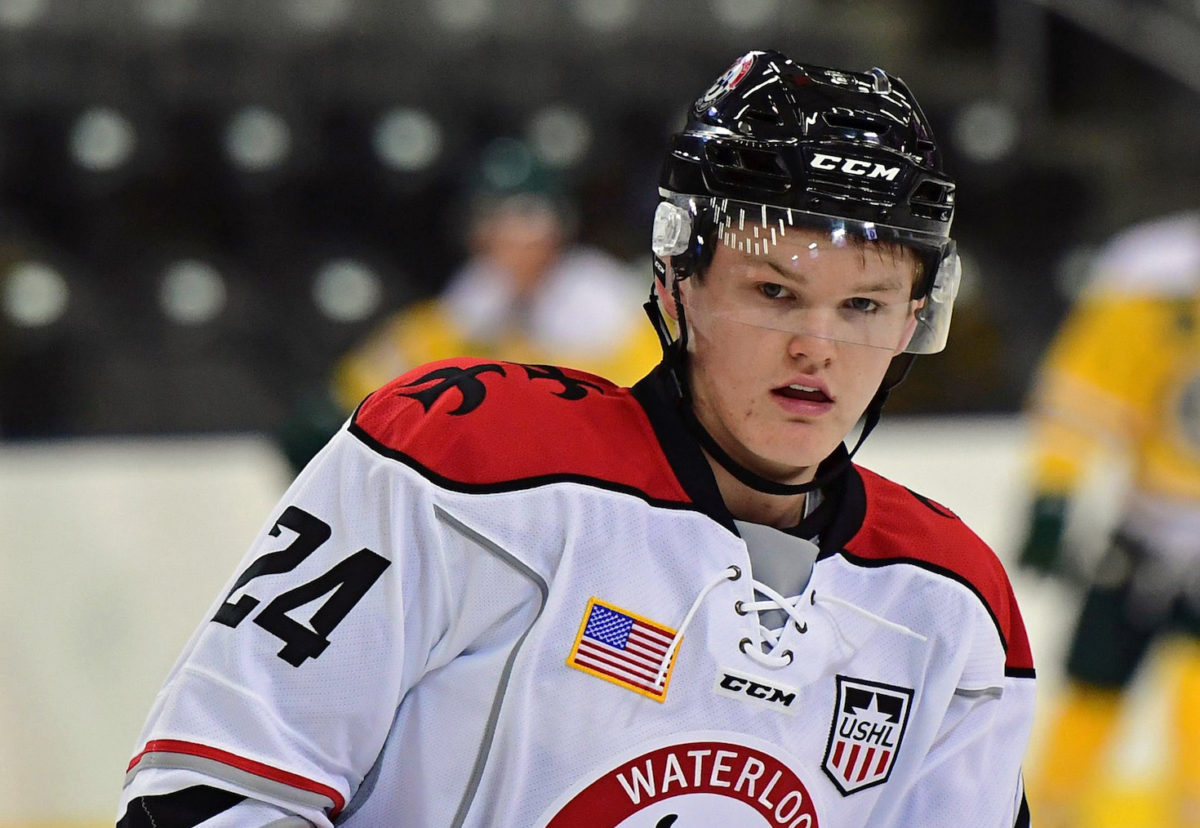 Overall, this roster is probably not going to take LA to the playoffs, but they should be more competitive than last year. LA should probably finish higher in the standings, and be ahead of teams such as Anaheim, Chicago, Arizona (possibly) and San Jose (depending on if last year was a fluke).
---
---
I am a lifelong hockey fan who will be covering the Los Angeles Kings and Vancouver Canucks here at The Hockey Writers. Before joining The Hockey Writers I spent two years blogging about hockey.
Feel free to follow my Twitter @TheRoyalQuinn or on Insta @thw_quinn for updates on when my newest articles are published.