Drew Doughty has been the face of the Los Angeles Kings blue line and arguably the entire team for over a decade now. He is regarded as one of the best defensemen of this generation, but is he worthy of being in the Hockey Hall of Fame once he retires?
Individual Awards
Doughty has racked up numerous individual awards during his career. Most impressively, he won the Norris Trophy as the best defenseman for 2015-16. He's received votes for the Norris in nine seasons, and has garnered Hart Trophy votes in four seasons. He has played in five All-Star games, and was an NHL first-team All-Star twice and a second-team All-Star, also twice.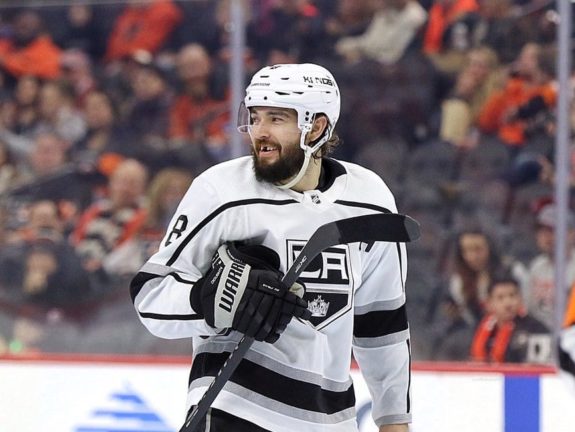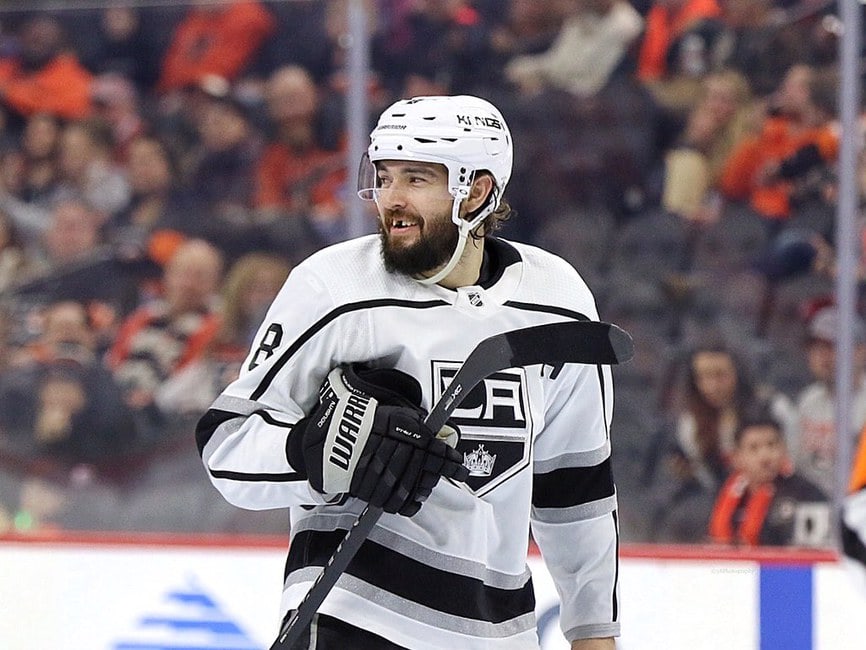 His international awards are also numerous, as he was named to the 2014 Winter Olympics All-Tournament team. He was named the best defenseman of the 2008 World Junior Championship and placed on that year's World Juniors All-Tournament team. He also made the 2009 NHL All-Rookie team and had numerous accolades in the OHL.
Team Success
Doughty has a history of being on successful teams. He won the Stanley Cup with the Kings in 2012 and 2014. He's won gold medals as a member of Team Canada in the Vancouver Olympics (2010) and the Sochi Olympics (2014). He won a gold medal in the 2008 World Junior Championship and a silver medal in the 2009 World Championship. His most recent accomplishment was winning gold in the 2016 World Cup of Hockey with Team Canada.
Career Statistics
Doughty has very good career statistics. In 919 NHL regular season games played, he has scored 117 goals and posted 385 for a total of 502 points. His point totals have been remarkably consistent throughout his career, as he has only had two seasons with less than 30 points. These two seasons were his rookie season and the lockout-shortened 2012-13 season.
Related: The Strangest Superstitions in NHL History
He has averaged over a hit and block per game. He has blocked 1,190 shots (1.29 per game) and has thrown 1,619 hits (1.76 per game). These are both impressive totals, and, alongside his career plus/minus of plus-43, shows that he has been good in his own zone.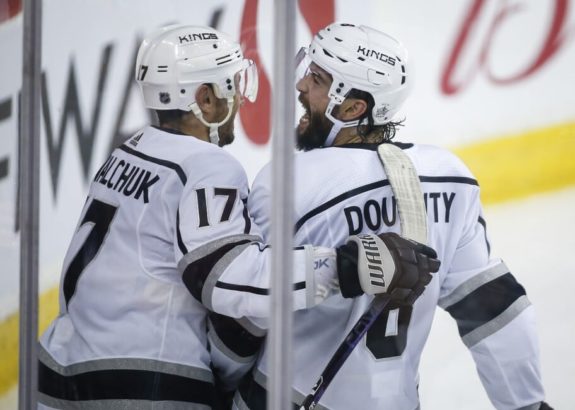 Most impressively, Doughty can play in any situation. He can play on both special teams units and play well in both the offensive and defensive zones. His career average time on ice is 26:15. This is an insane amount of playing time, and he has been in the top three players for average ice time for the past six seasons (since 2014-15). The only players other than Doughty who have averaged more ice-time in a season during the past five seasons have been Ryan Suter (2014-15, 2015-16, and 2018-19), Thomas Chabot (2019-20), Dustin Byfuglien (2016-17), and Erik Karlsson (2015-16).
Doughty's stats highlight that he can play in any situation, and that he has been great in both the offensive and defensive zones throughout his career. He does a bit of everything – he hits, he blocks shots, and he contributes on the score-sheet.
Playoff Performer
Doughty plays well when it counts – in the playoffs. In 84 career playoff games, he has scored 16 goals and put up 51 points. His two best postseasons coincide with the Kings' two Stanley Cup victories. In the 2012 playoffs, he put up 16 points in 20 games played, while during the 2014 playoffs he posted 18 points in 26 games. It's not a coincidence that the LA Kings' two Stanley Cup victories came when their best blueliner was performing at an elite level.
The Verdict
Based on his individual success and the success his teams have had in both the NHL and International levels, Doughty should be a Hall of Famer when he retires. When you factor in all of his accomplishments, there's no reason for him not to be in the Hall of Fame.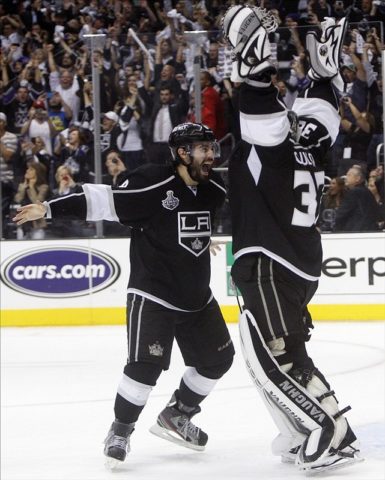 He's undoubtedly one of the best defensemen of this generation. Besides Duncan Keith, no other defenseman has had team success at both the NHL and International levels, as well as individual success, as Doughty has had. Doughty should be a lock for the Hall of Fame when he retires due to a career filled with individual and team accomplishments.
Stats are per Hockey-Reference and HockeyDB
---
---
I am a lifelong hockey fan who will be covering the Los Angeles Kings and Vancouver Canucks here at The Hockey Writers. Before joining The Hockey Writers I spent two years blogging about hockey.
Feel free to follow my Twitter @TheRoyalQuinn or on Insta @thw_quinn for updates on when my newest articles are published.